Beautiful matte metallic pumpkins? Heck yes! Plus I'm sharing my hand lettered 'Hello Pumpkin' Cut file for free!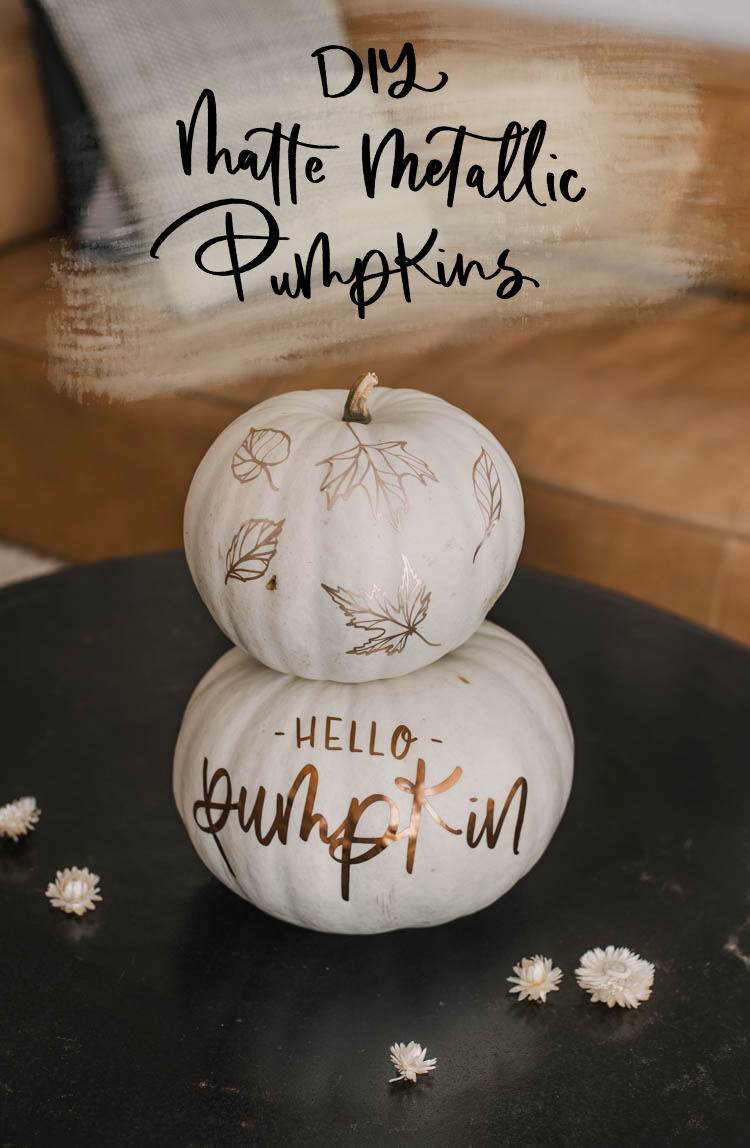 In the middle of major renovations a craft is such a rewarding way to spend a few minutes because then… it's DONE. It doesn't take weeks of work to get to a point that it looks unfinished still. Nope… it takes just one afternoon. If that. And then you have something pretty to show for it! So today I'm excited to share these pretty matte metallic vinyl pumpkins with you guys!
I'm joining forces with some incredible crafty bloggers for this one. Down at the bottom of this post, you'll find 13 rad pumpkin projects using vinyl. So if Cricut or Silhouette craft is your thang, you'll love these fun projects! I'm going to show you how I made these pumpkins, but also- you know I'm sharing a freebie! I hand lettered that 'hello pumpkin' file and am sharing that as a free download below. And then because I couldn't stop at just one, I made a second pumpkin with matte adhesive foil using my SVG line art leaves. I'm putting them on everything right now. Did you spy the little tea towel from my home tour last week?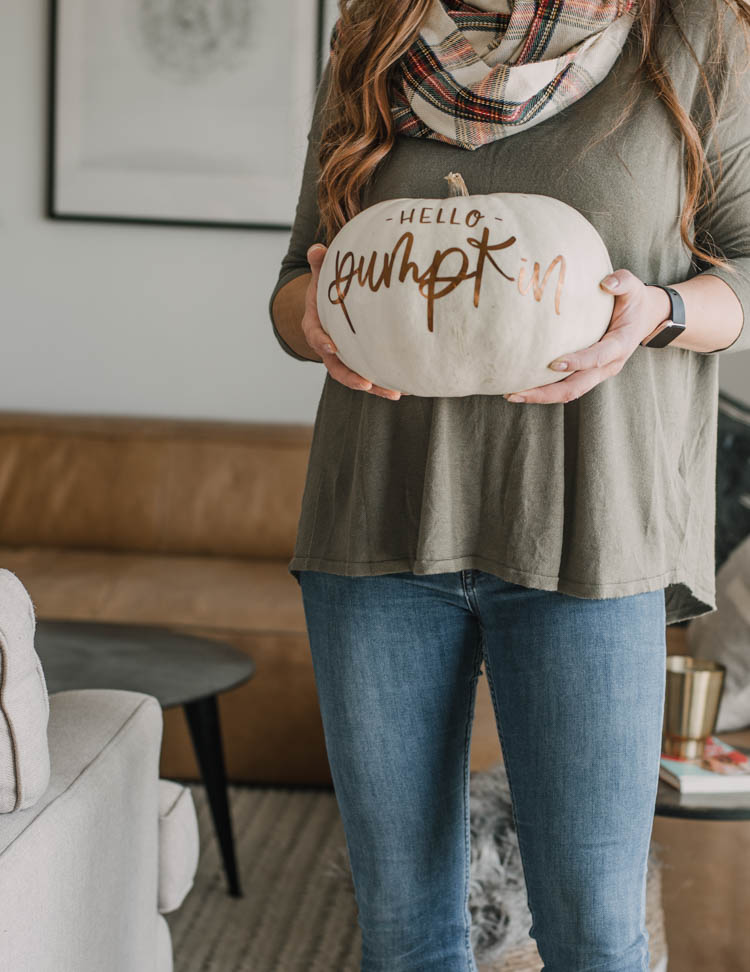 Before the tutorial… YES, I used real pumpkins. If I would have used fake pumpkins, I could have saved them for next year too. I might do that next year. But I was at Home Depot, not Michaels and they have real pumpkins at Home Depot ;) They also have insulation… which is the reason I went there in the first place.
If you too want to use real pumpkins… Make sure you wash them suuuuper well. With vinegar. So that your vinyl sticks and they last longer!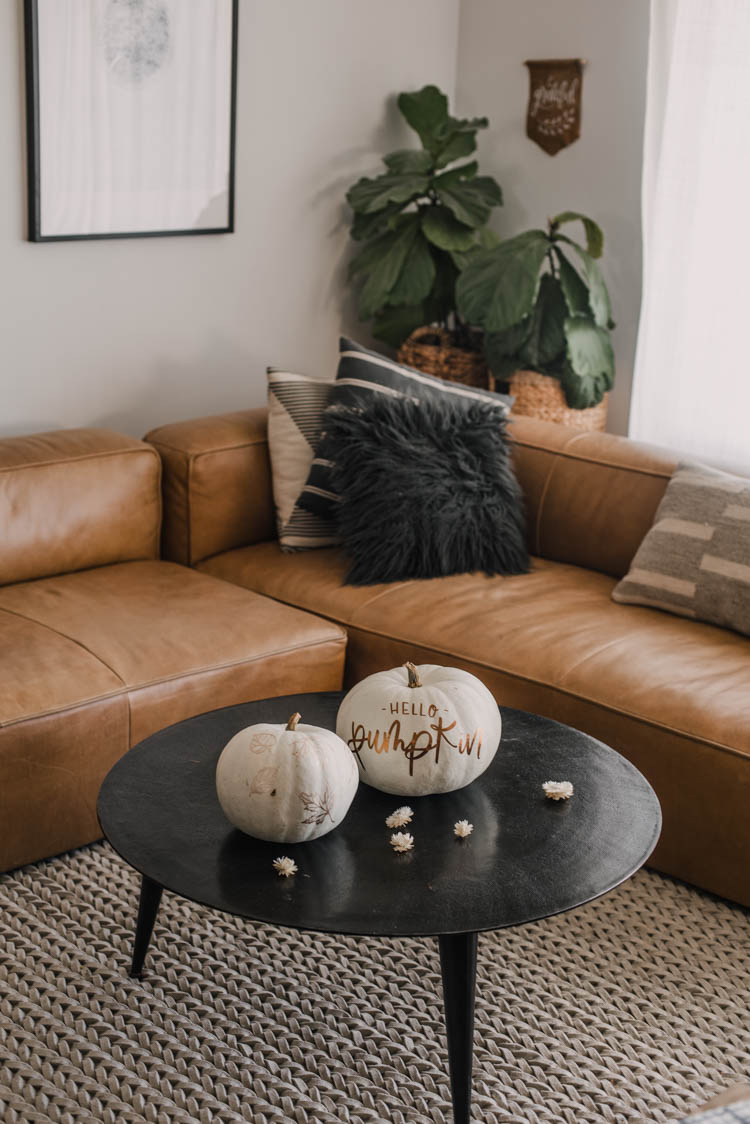 Alright- let's get to the tutorial (and freebie!), shall we?!Continue Reading…