This is a sponsored conversation written by me on behalf of Cricut. The opinions and text are all mine.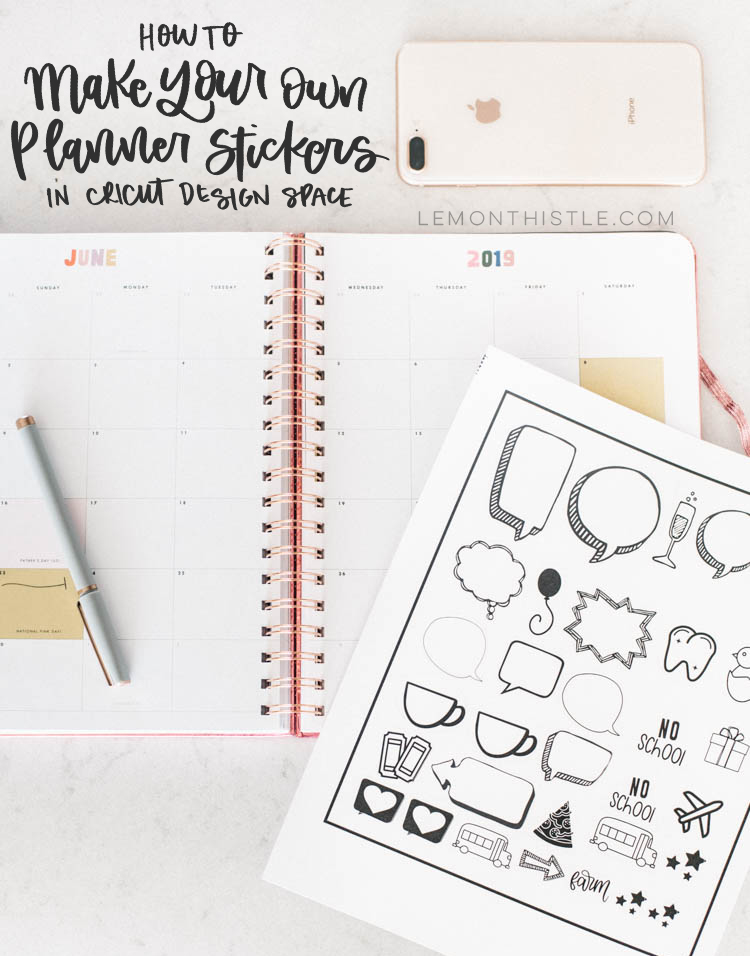 These planner stickers are modern and fun for your day timer or calendar and thanks to the Cricut- they're simple to make as many as you like! Today I'm excited to be sharing not only my project (you can use my exact designs) but also a tutorial to make your own using Cricut Design Space and Cricut's Print then Cut feature!
I'm a calendar addict. I might not be great at maintaining it all the time but I sure do love it and I love to make it pretty. Every year I make my own printable calendars with hand lettering that are simple and easy to print in black and white. I thought it would be fun to make printable stickers that coordinate well with that calendar since I know so many of you use that calendar as well!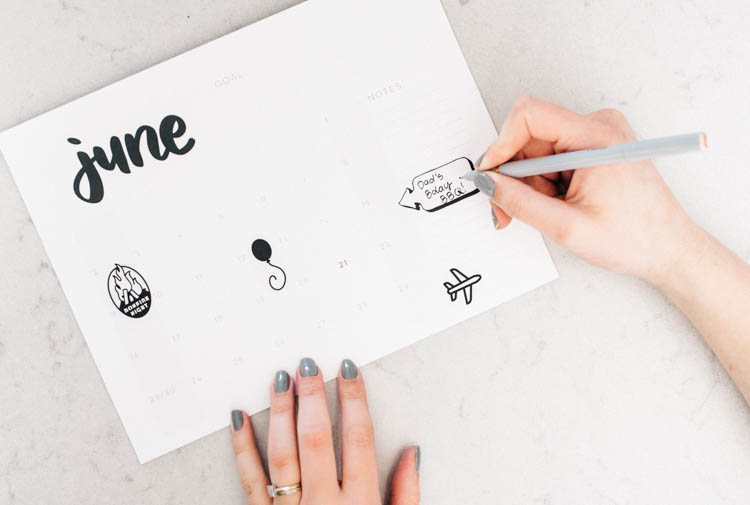 To keep this tutorial clear, I'm going to break it down into two parts. I'm going to first share a tutorial of how to use my designs to make your own planner stickers and then I'm going to share a tutorial of how to design your own using elements from Cricut Design Space (or you could totally upload your own following this tutorial!). If you're looking for more detailed instructions on the Cricut Print Then Cut feature- I wrote a WHOLE post about that last week! You can find that RIGHT HERE.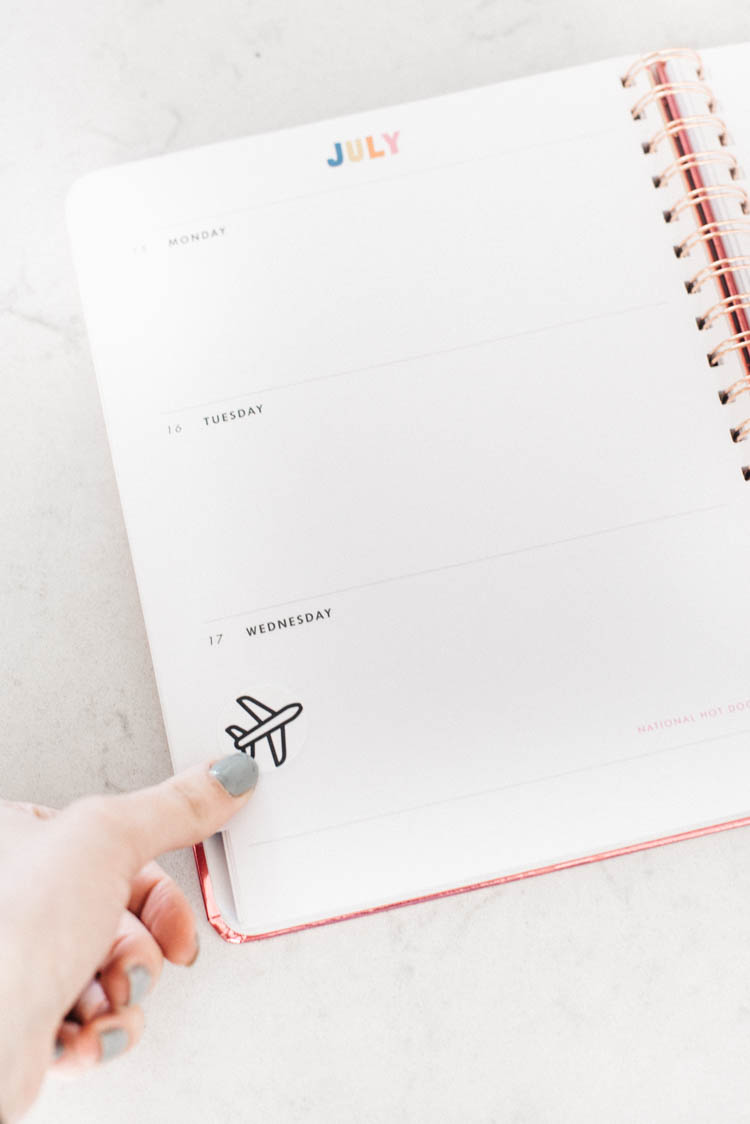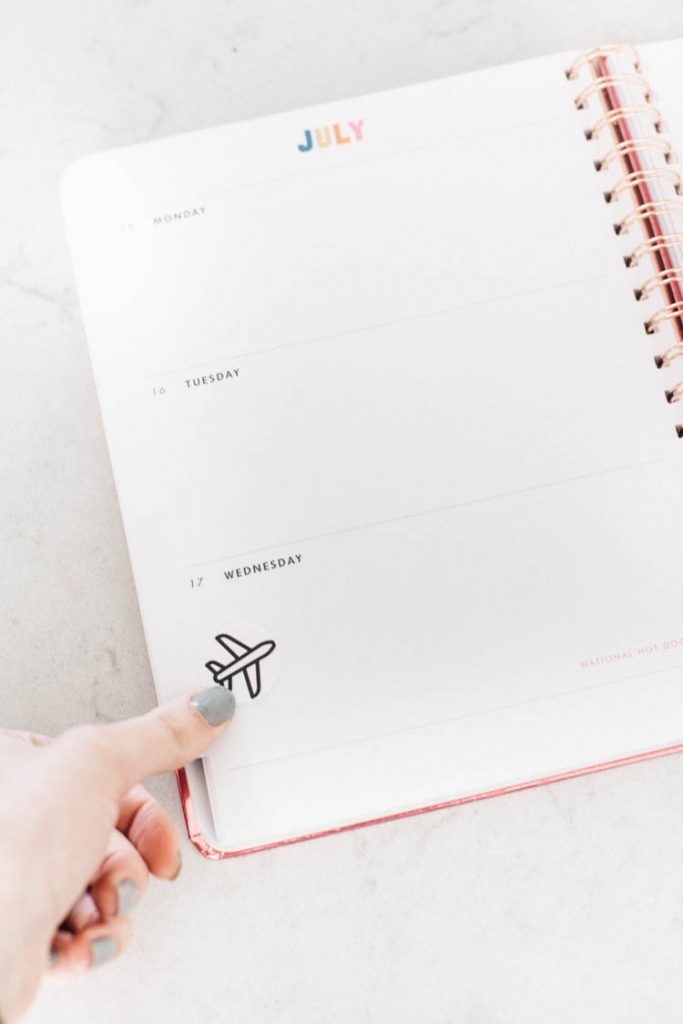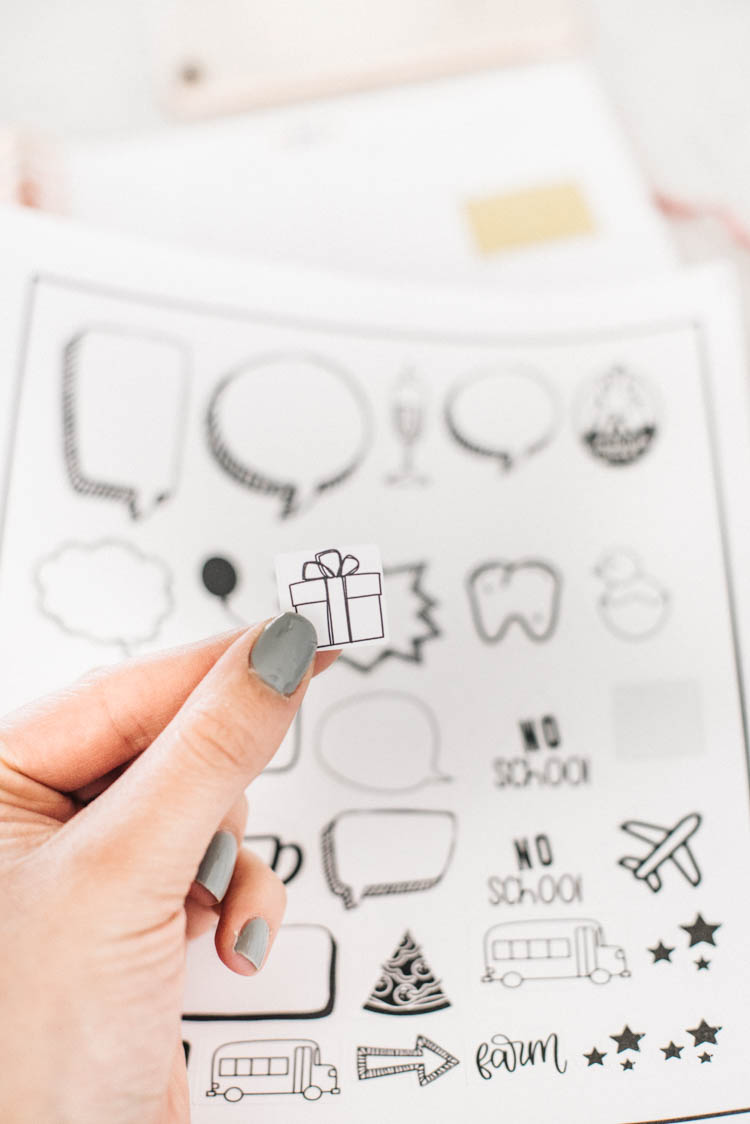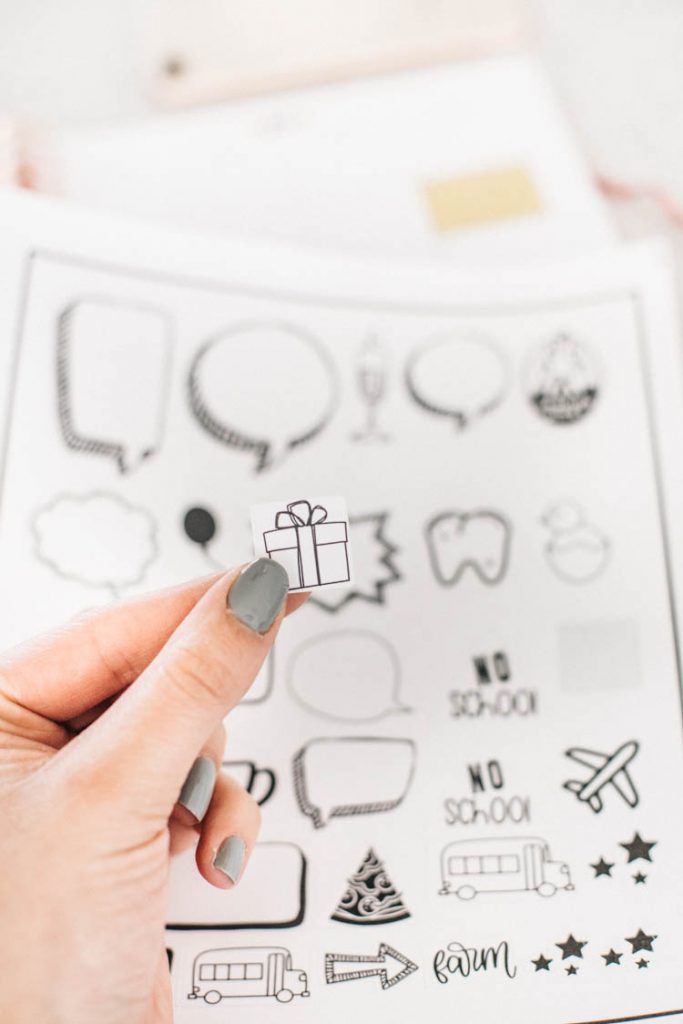 How to Print + Cut Your Own Planner Stickers with Cricut
Alright, let's get started talking about how to actually make your own planner stickers! This part is once you know what you want to use as planner stickers. You can use the stickers I made RIGHT HERE. You can duplicate or delete or resize as you please and still follow this tutorial without issue.
YOU'LL NEED:
An Inkjet Printer
A Cricut Capable of Print Then Cut (Maker or any Explore)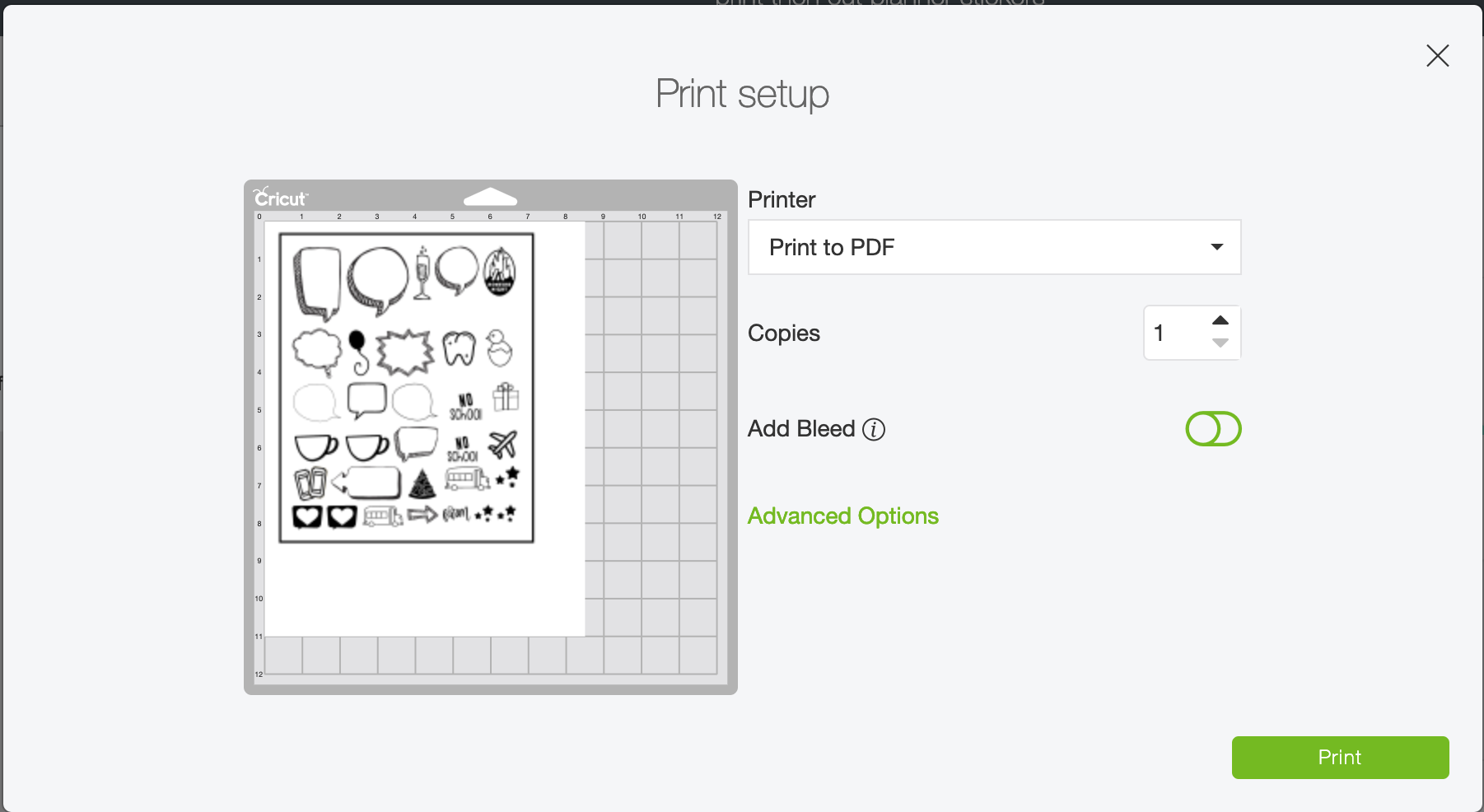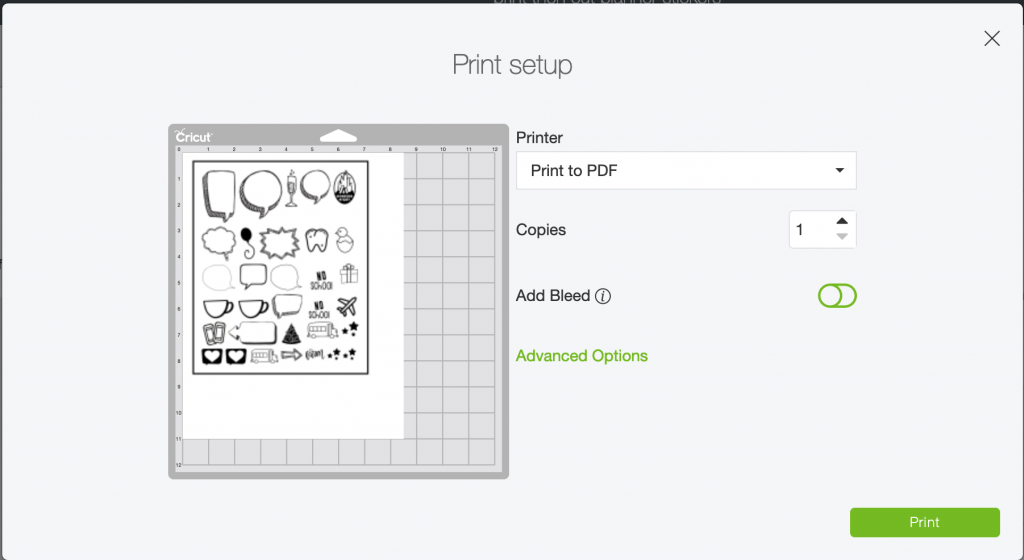 Once you open up your design and make any changes you'd like, hit 'make it'. From here, you'll need to send your design to your printer, making sure to turn OFF bleed. This will keep the printed lines nice and crisp. Also, if your printer is like mine, you'll need to click 'advanced options' to get it to print from the correct tray with the thicker sticker paper. I used Cricut's Printable Sticker Paper which is really nice and thick.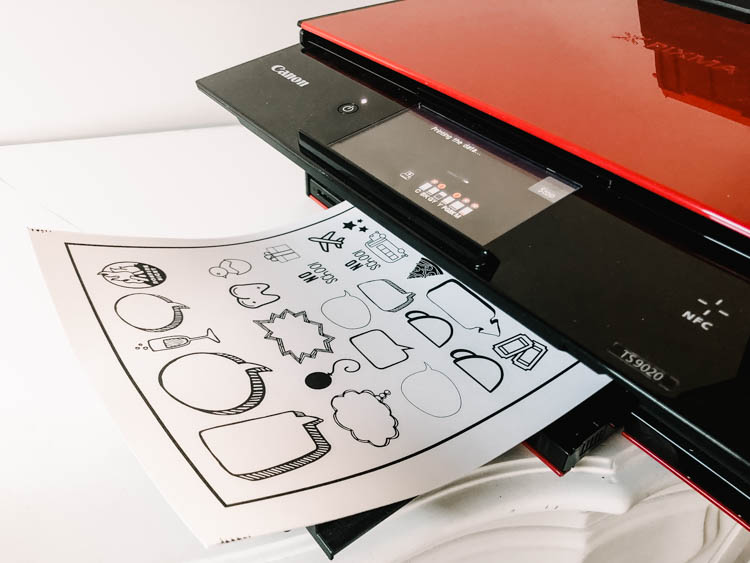 Once you've printed your design, you can line it up on your mat and get it loaded into your Cricut. Do your best to make it straight, but the Cricut will use the bounding box it prints f0r the markers to keep it cutting straight. Select the Cricut sticker paper for your material and hit go! The Cricut sticker paper is thicker than most sticker paper so if you're not using it, you might need to play with your settings a bit.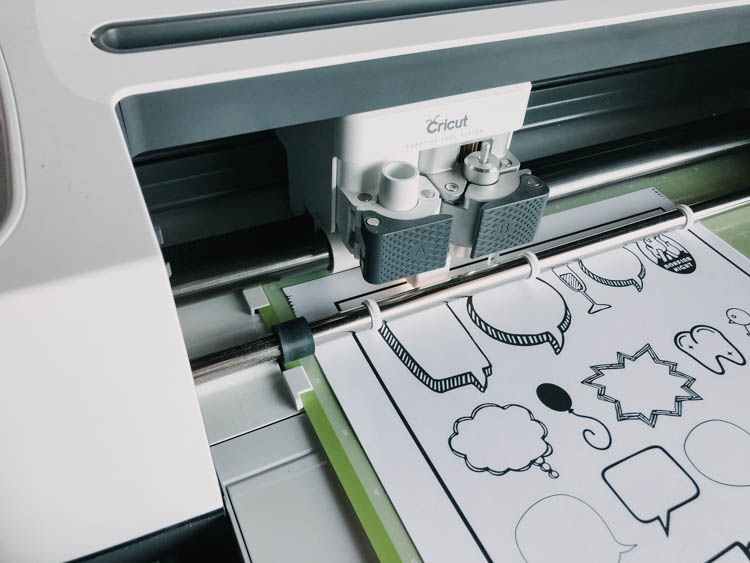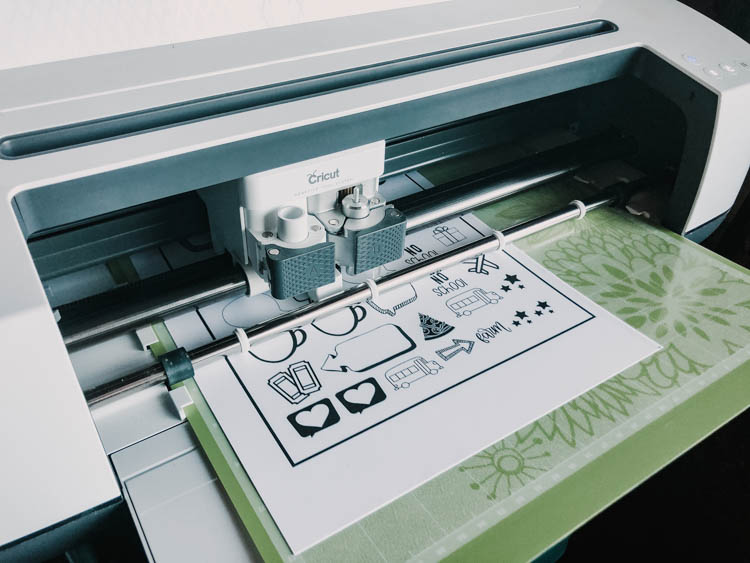 That is IT. It's seriously simple if you're not designing your own. You can peel them off and stick them into your planner and enjoy a little bit of fun in your calendar!
How to Design Your Own Planner Stickers in Cricut Design Space
Okay, so you can cut them out- but what if you want to design some for yourself? Maybe you're a big soccer family and want a soccer ball. Or maybe you want a rose for every Bachelor night (hindsight, I should have done this! ha!). I chose to make mine all black and white and the aesthetic I really like is line art BUT you can totally do colour if you'd prefer.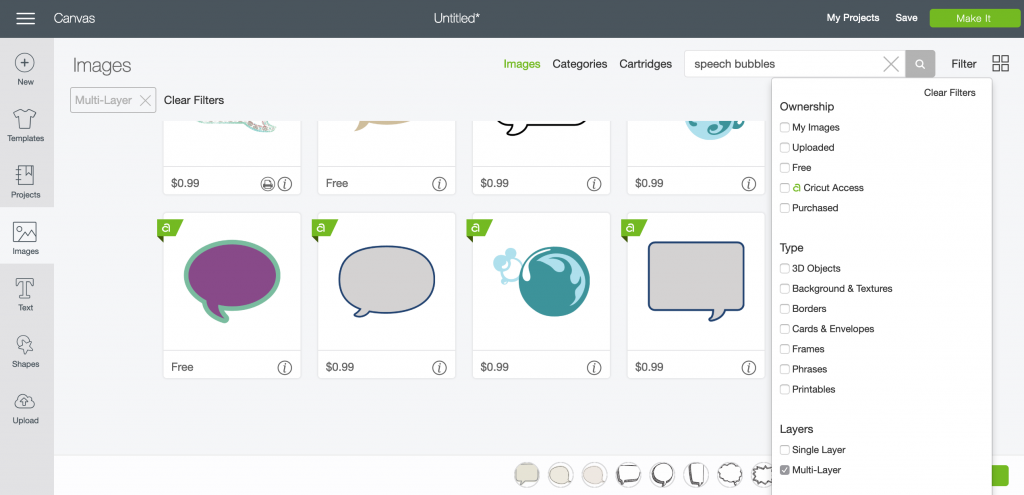 The first thing you'll want to do is go into Cricut Design Space and find whatever design you're interested in. You could also upload your own artwork. I searched for speech bubbles and the first thing I checked for is to see if there were multi layer files that were ready for me to print and cut. You can filter by multi-layer files just by tapping filter beside the search bar. It does NOT need to be a printable design to work. All of the files I used were from Cricut Access (subscription), which is noted by that little green 'a'.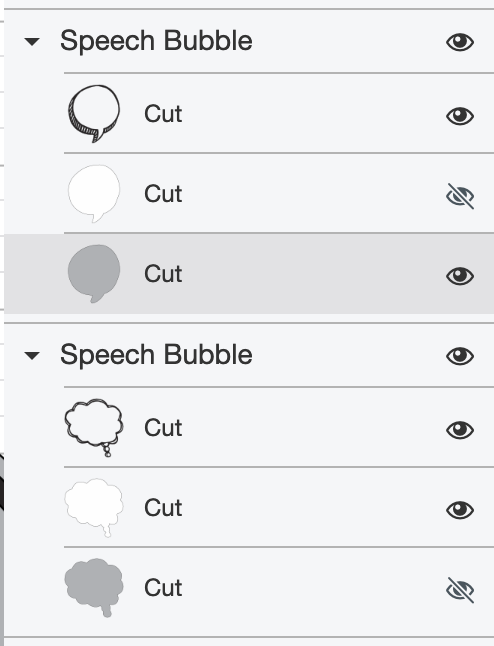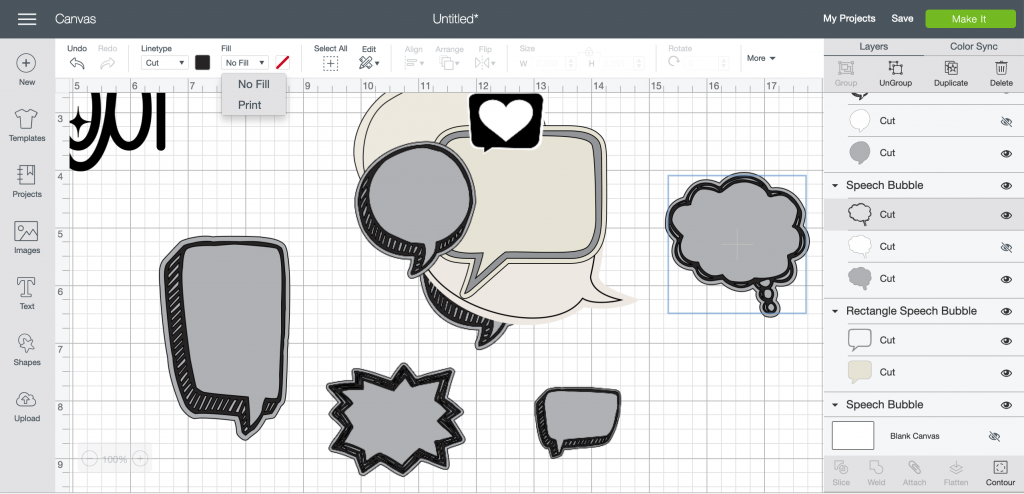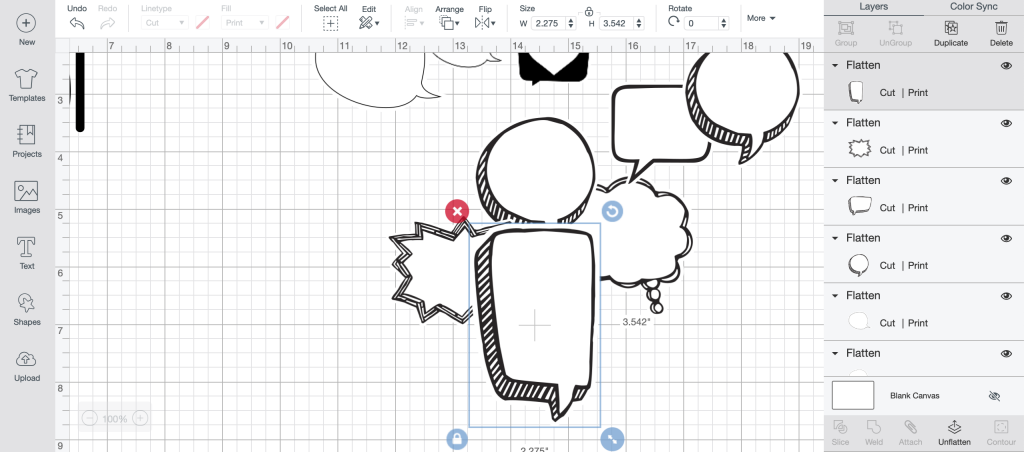 If you get lucky, you'll find a design that has a background layer (usually off) that is a little larger than the design. This is perfect! You can't tell until you add it on to your project canvas and look in the layer panel. Turn that on, turn off the background that's perfectly sized and then we can turn it into a print then cut layer. To do that, make the line art/ sticker layer the color of your choice (for me, black) then in the toolbar beside the color option select 'Print' from the Fill dropdown menu. Then, make the background layer white so it won't print. Lastly, select both layers and click 'flatten'. This will turn it into one print then cut layer. You can always unflatten if you need to make changes.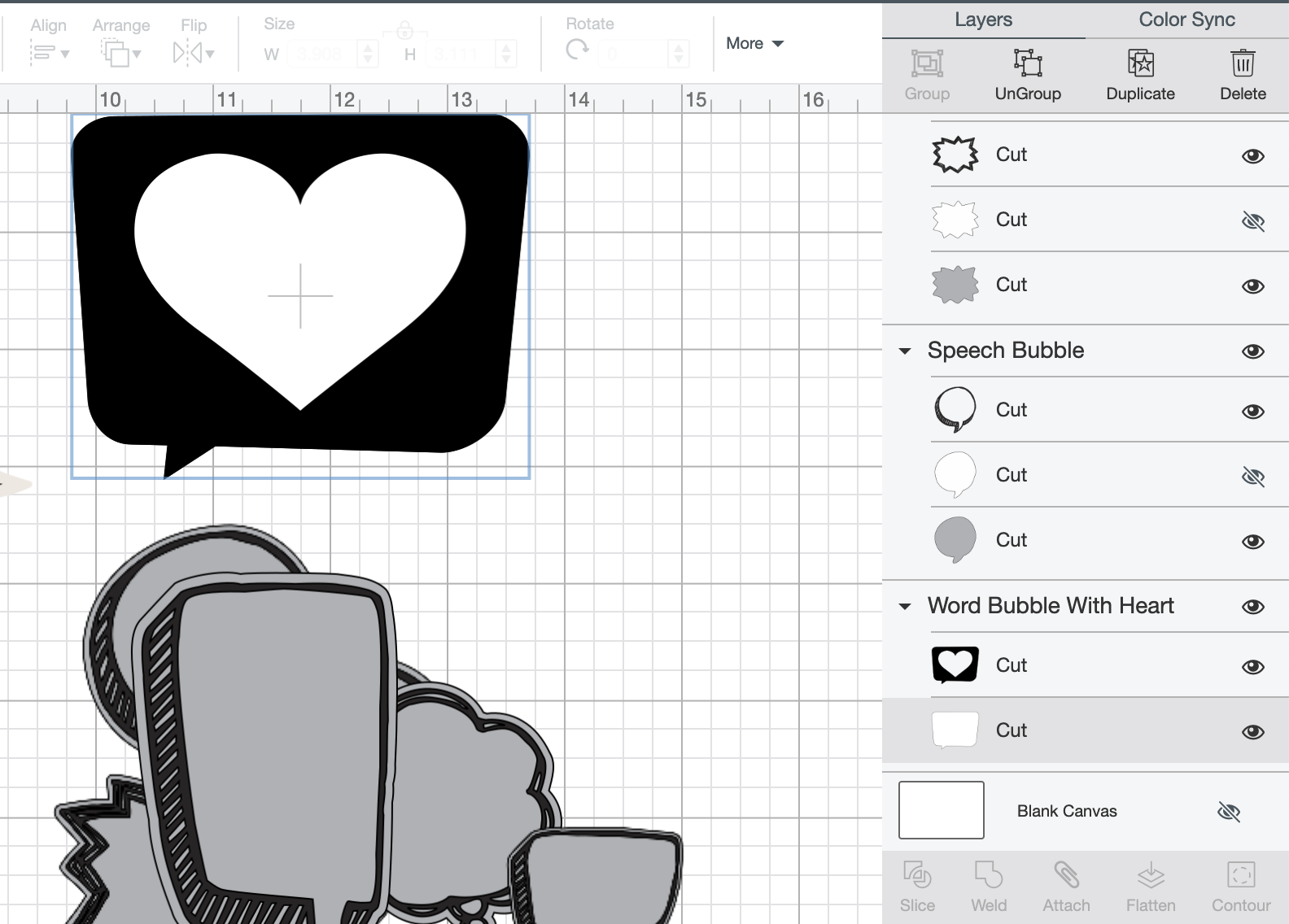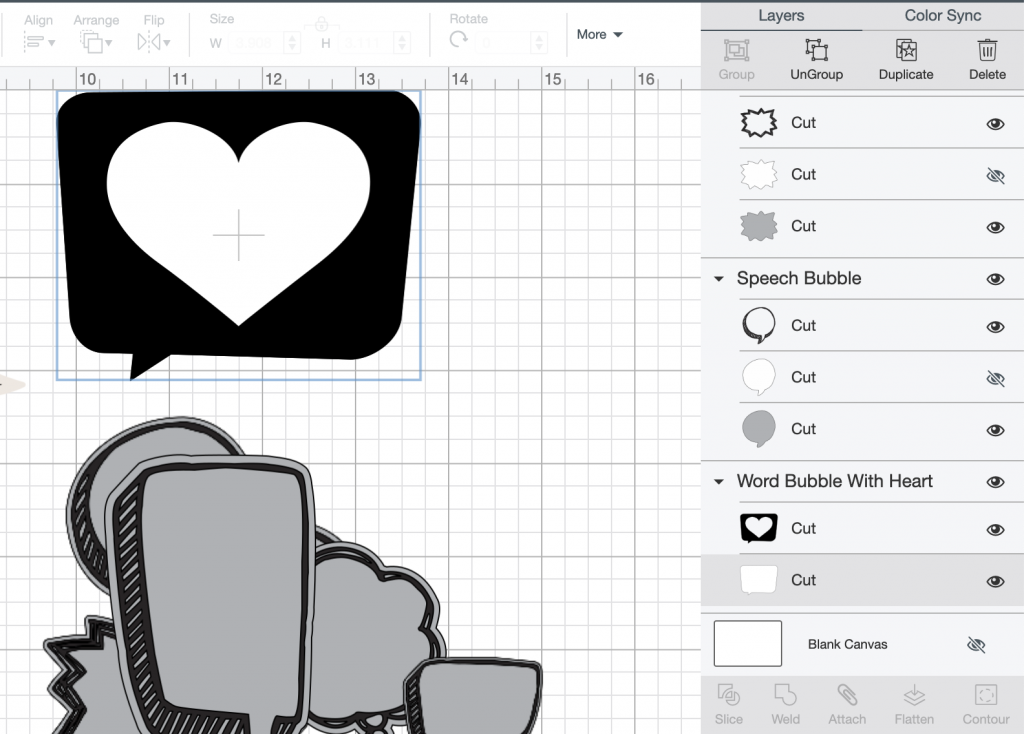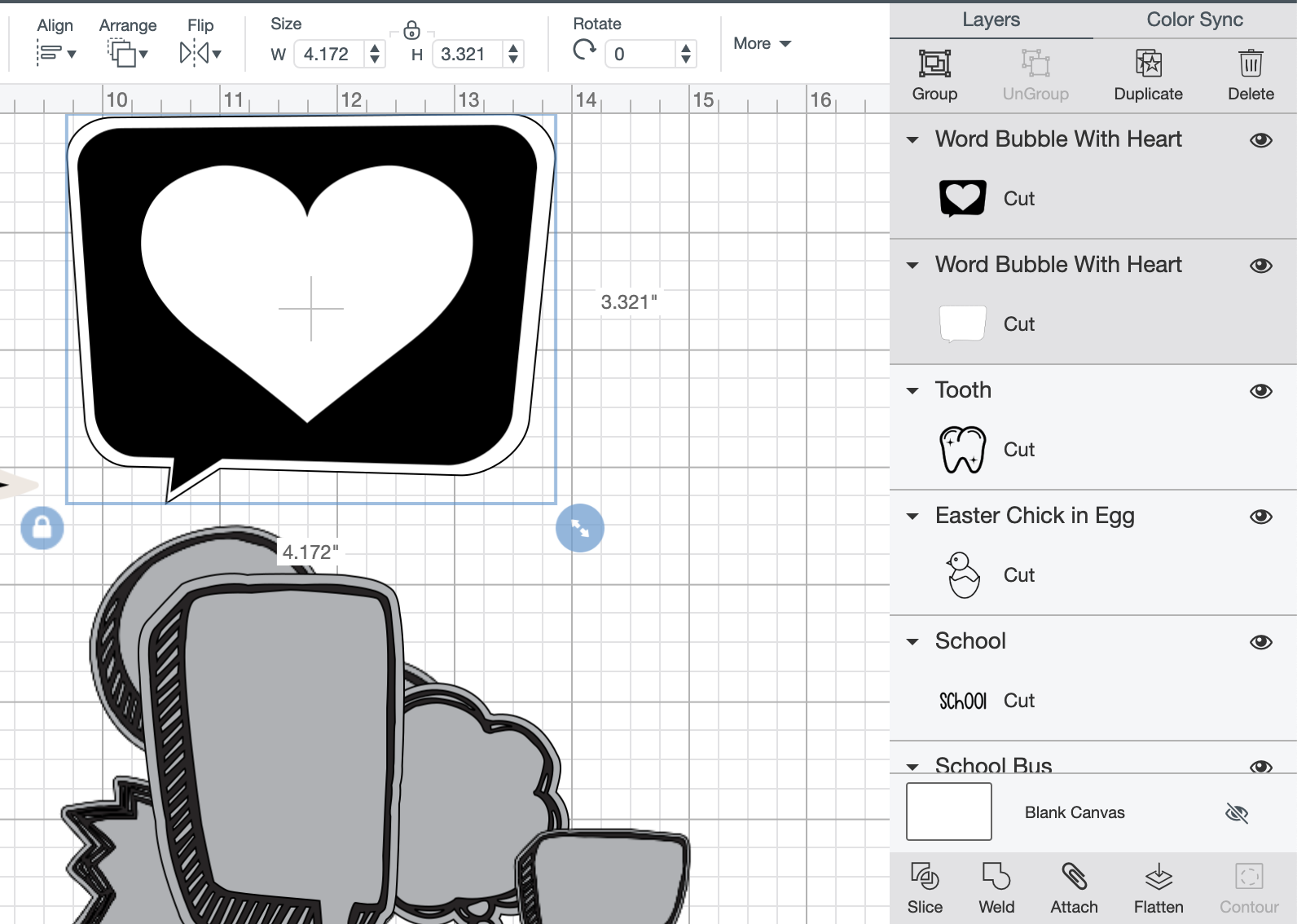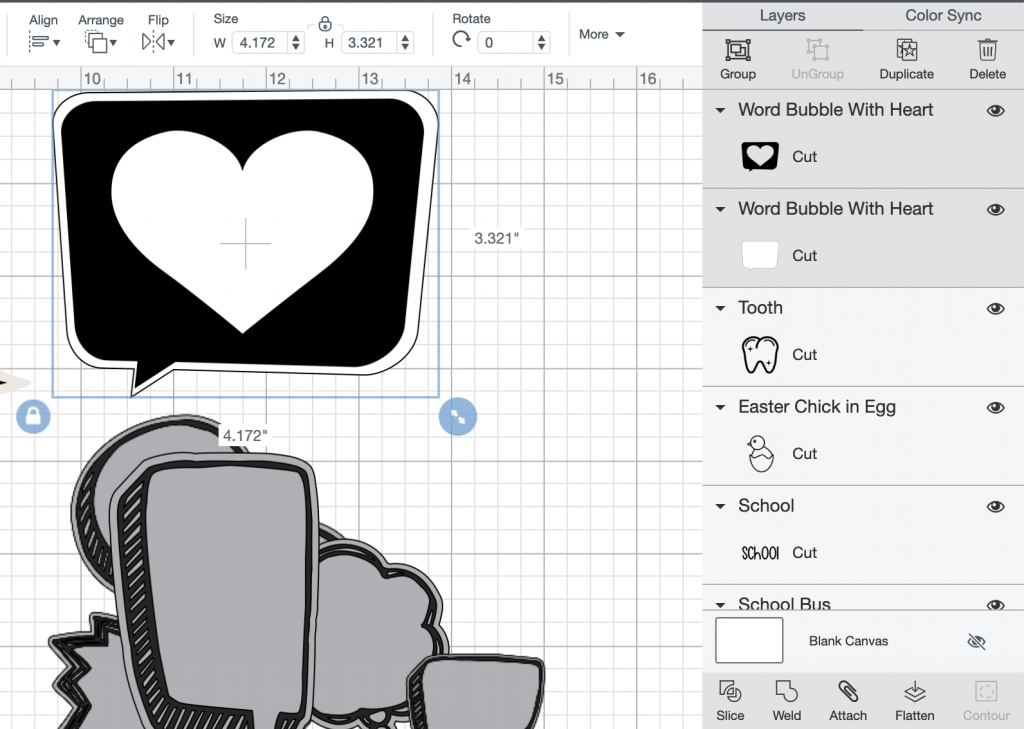 If you find one that you like that doesn't have that third bonus background layer that is slightly larger than the design, we can make one. Not all designs will resize slightly larger in a way that works for this. BUT you can 'ungroup' the layers of your file, then size up the background layer slightly. If this looks good, then turn your top layer to print, make sure your bottom layer is white and then select both layers and flatten them.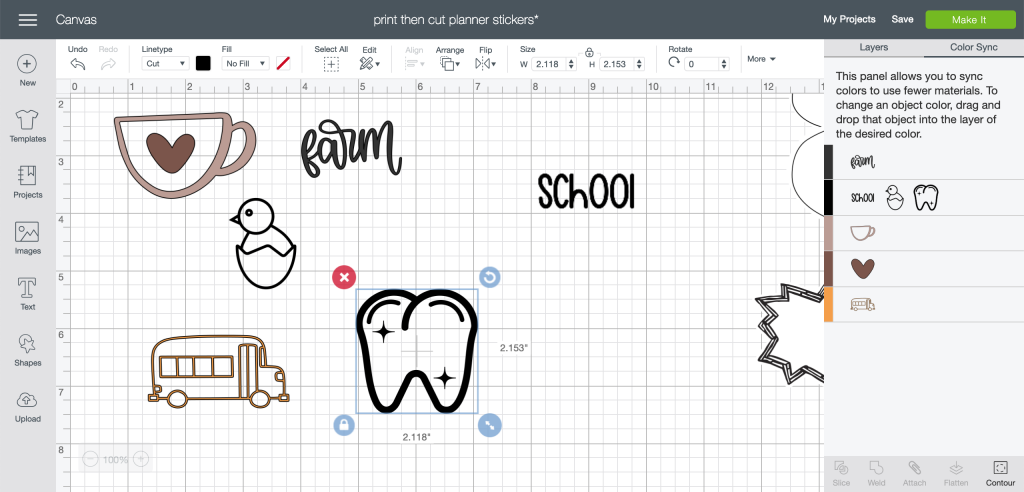 How do I add a background to a design in Cricut Design Space?
This is the one time you're going to have to get a bit crafty. If you find rad line art or sticker designs that DO NOT have their own background already, you'll have to make one. There are two ways to do this. But first I wanted to share the tip of using Color Sync if you are wanting to change a bunch of files to one color- this is by far the quickest way to do it! Just drag your designs up to the colour you want.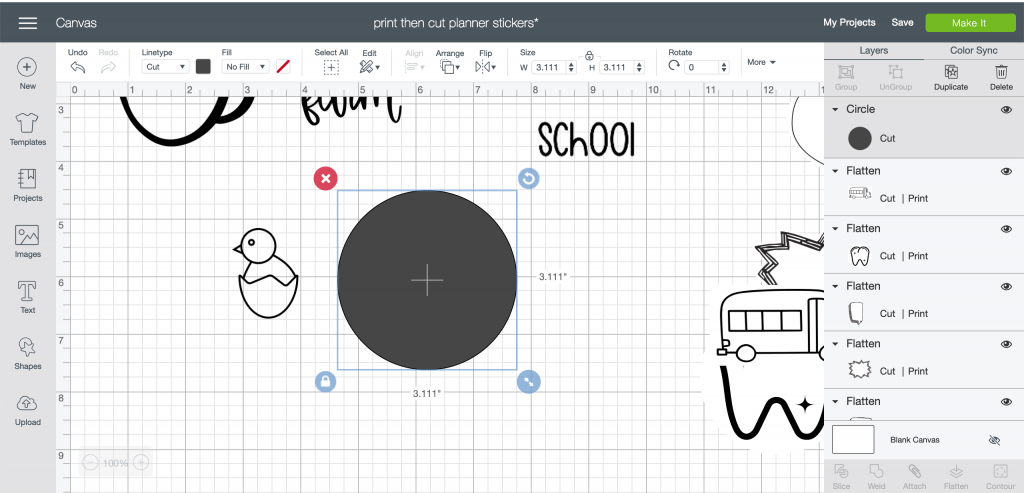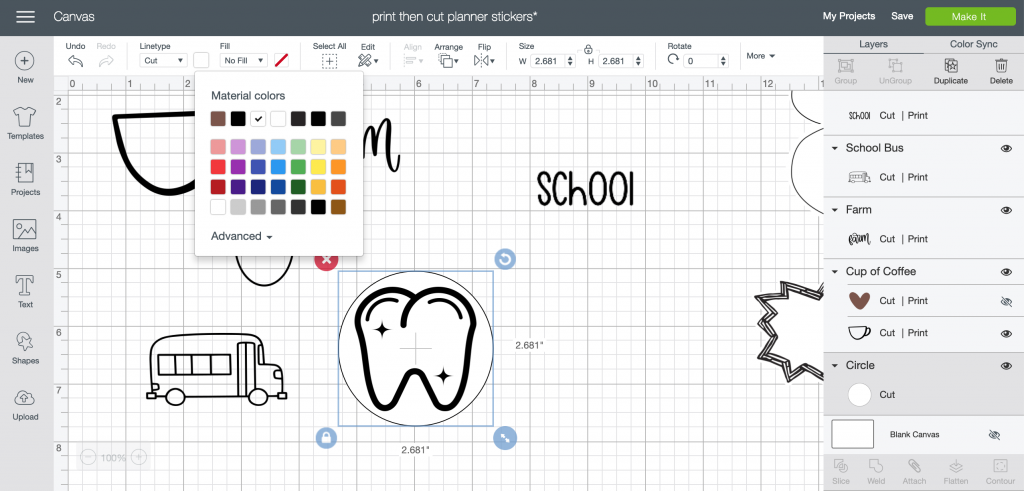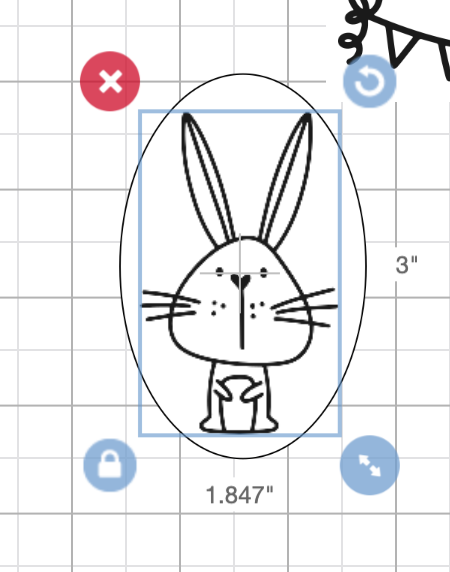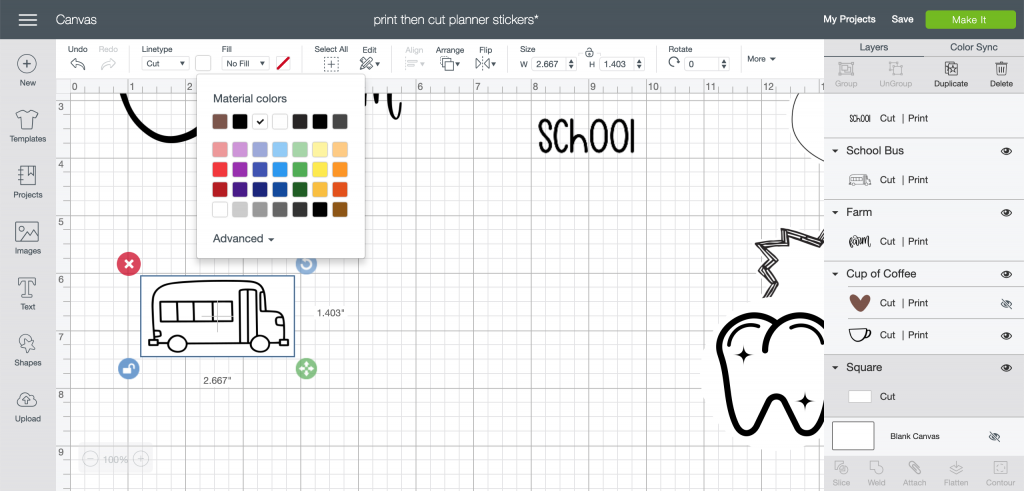 The first way is to add a general shape as your background layer. This actually works really well for most shapes since you can 'unlock' the shape and stretch it. To get it into a print/cut file, just change the color to white, send it to the back (arrange) and then you're ready to use it as you would the background layer in the other instructions. Select both layers and flatten them to one.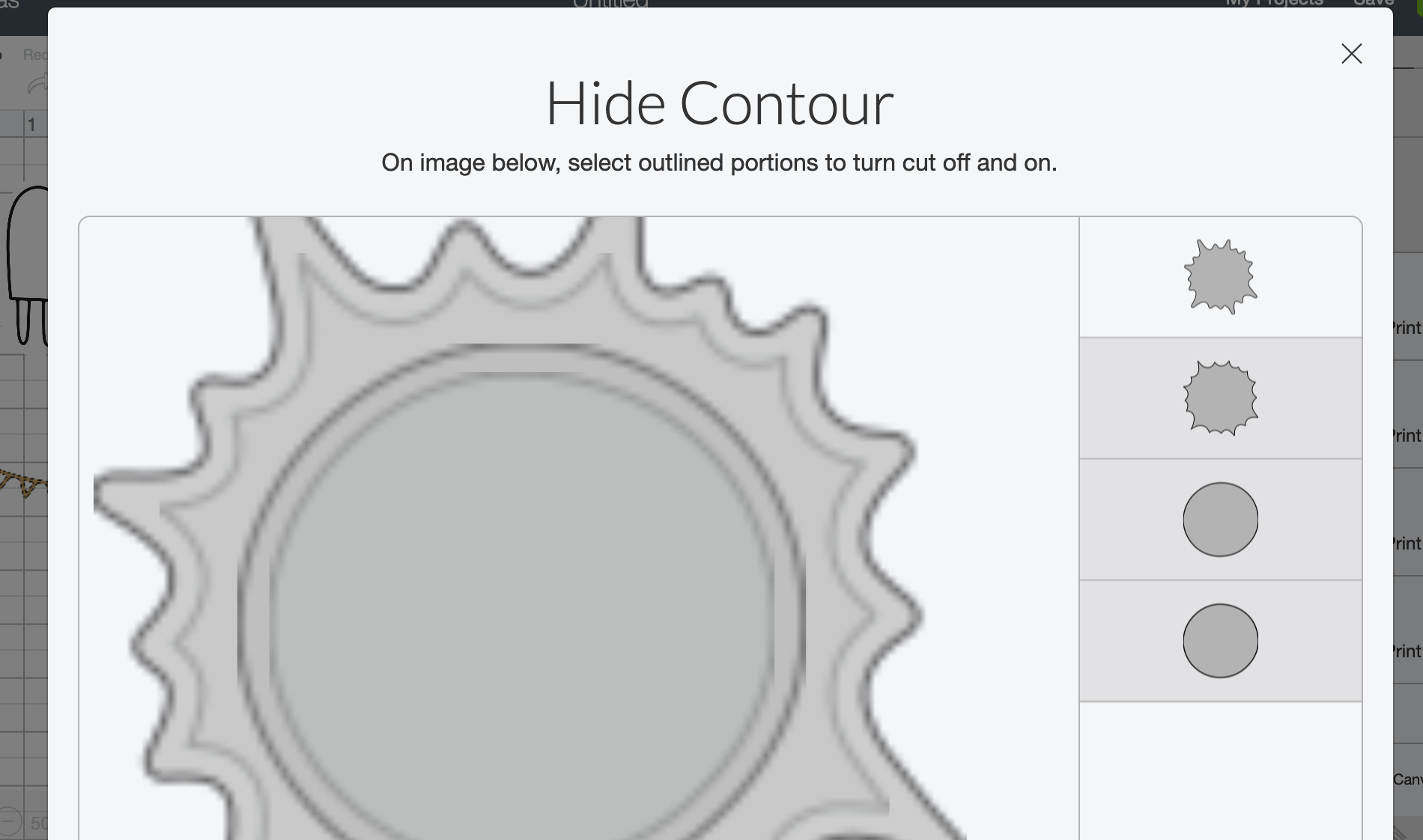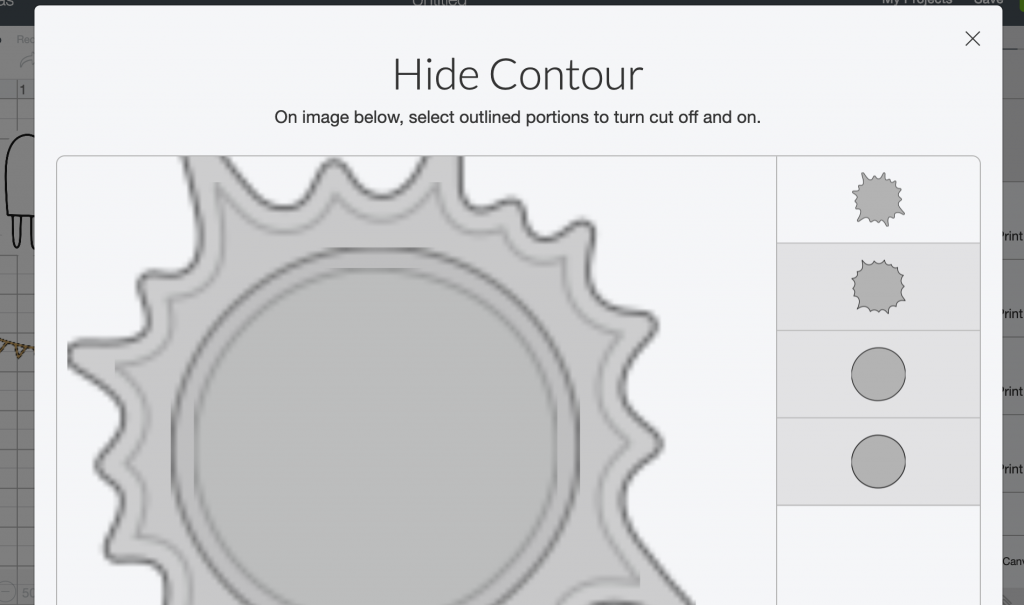 The other option is to try make the background out of the design itself. This is where, like in the conversation heart example, it doesn't always scale in a way that doesn't skew it. To do this, duplicate your design and selecting one of the layers, click 'contour'. Select 'countour all' then only select the outside line to turn back on. This will make a full shape. You just need to size it up a tiny bit, send it to the back, make sure it's white, then flatten with the other layer.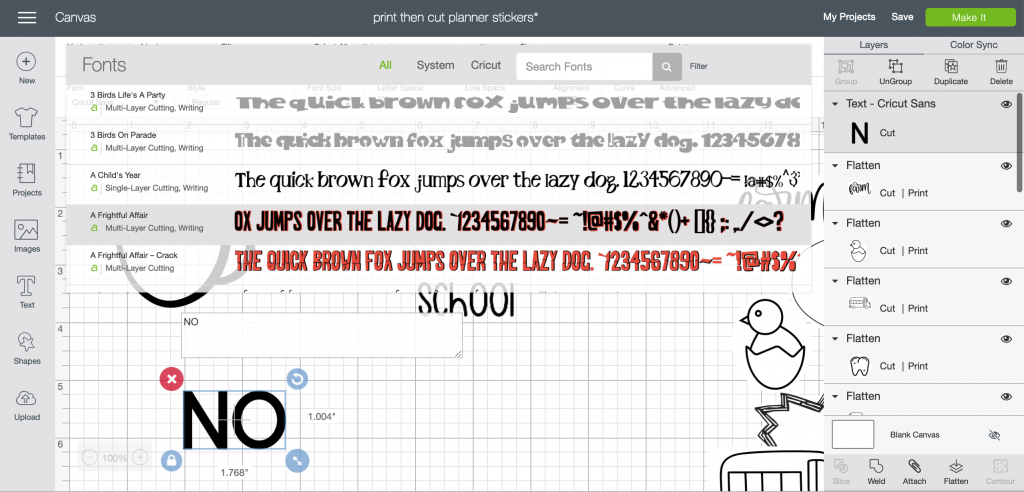 The last thing I wanted to mention is that you can use text as well to design a sticker, then just add a background whatever shape you like to it. Again, just make sure to turn the text layer to 'print', make the background white and select both layers to flatten. If you want to use more than one font type, you will need to make more than one text box (you can't have two fonts in one text box). That's totally fine, just select all the layers of text (set to print) that you want plus the background layer before hitting flatten.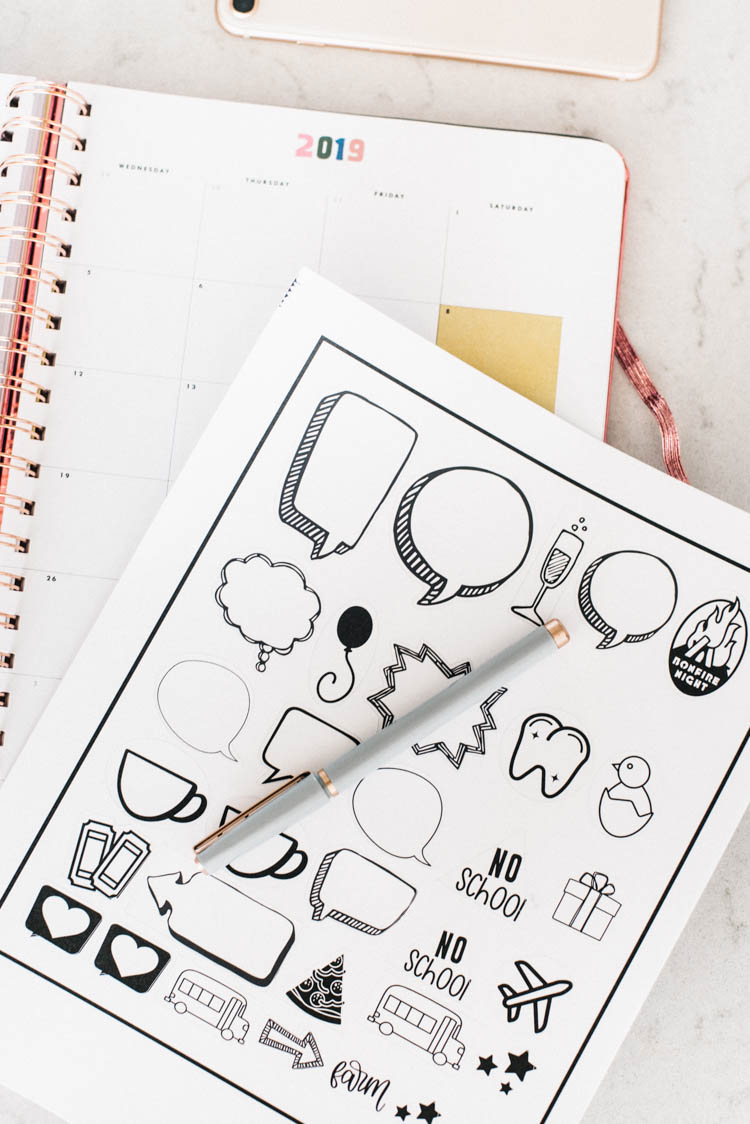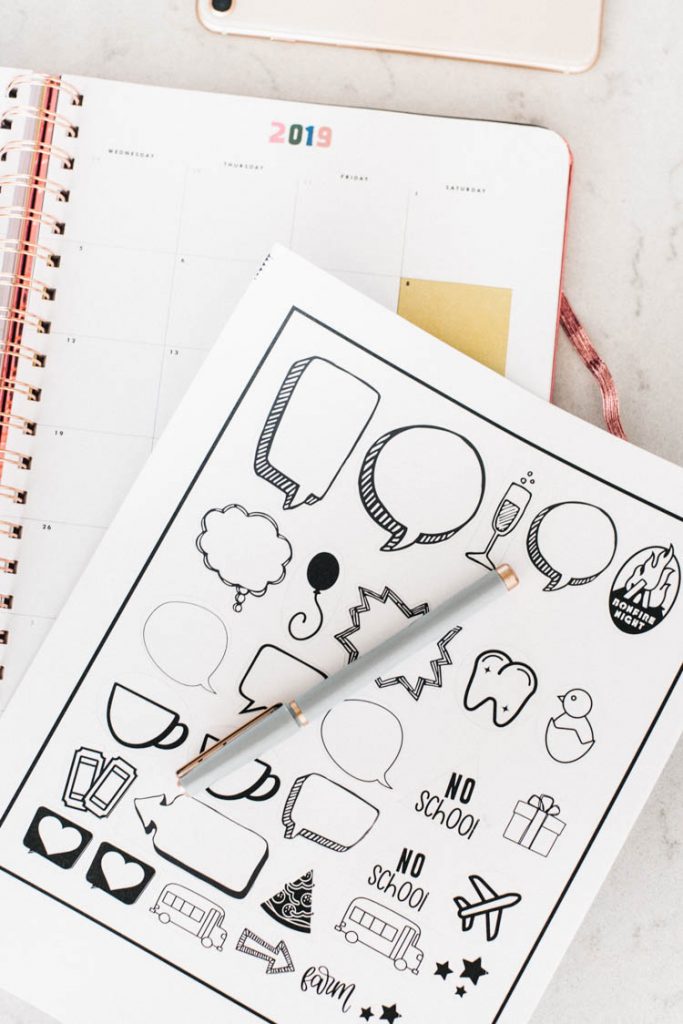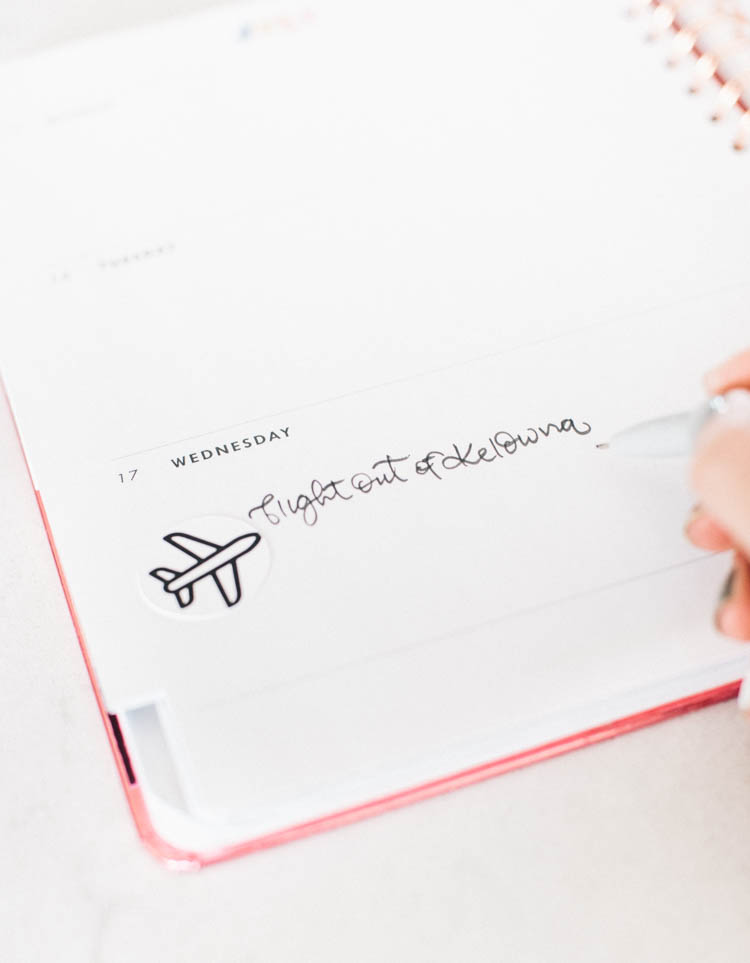 Alright, I hope this was helpful for you! These are the 4 different ways that I made planner stickers. If you just want to use the designs I made- again, you can just get that RIGHT HERE!