Updating door knobs in your home can instantly upgrade your home but where do you start? I'm sharing what we considered when choosing door hardware for our whole house and the different handles, knobs and levers we ended up choosing.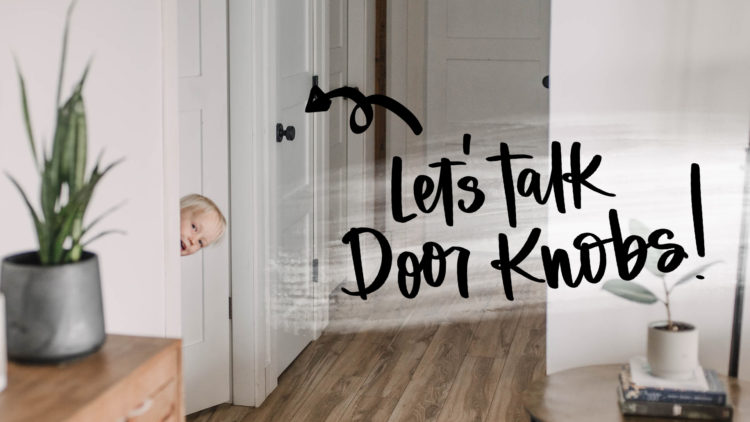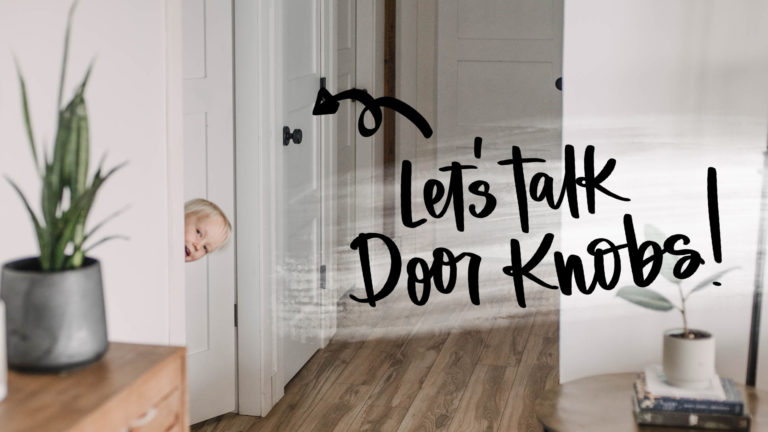 We're *almost* complete the bulk of our main floor renovation (bathrooms will have to wait!) and now that it's coming together, I thought I'd share some of the decision making processes we went through. One of those things? Door knobs! We have updated all the doors and door knobs through our main floor as we put down the new flooring. We did this in our last house too and holy smokes, you guys it updates an older home and makes it feel so fresh.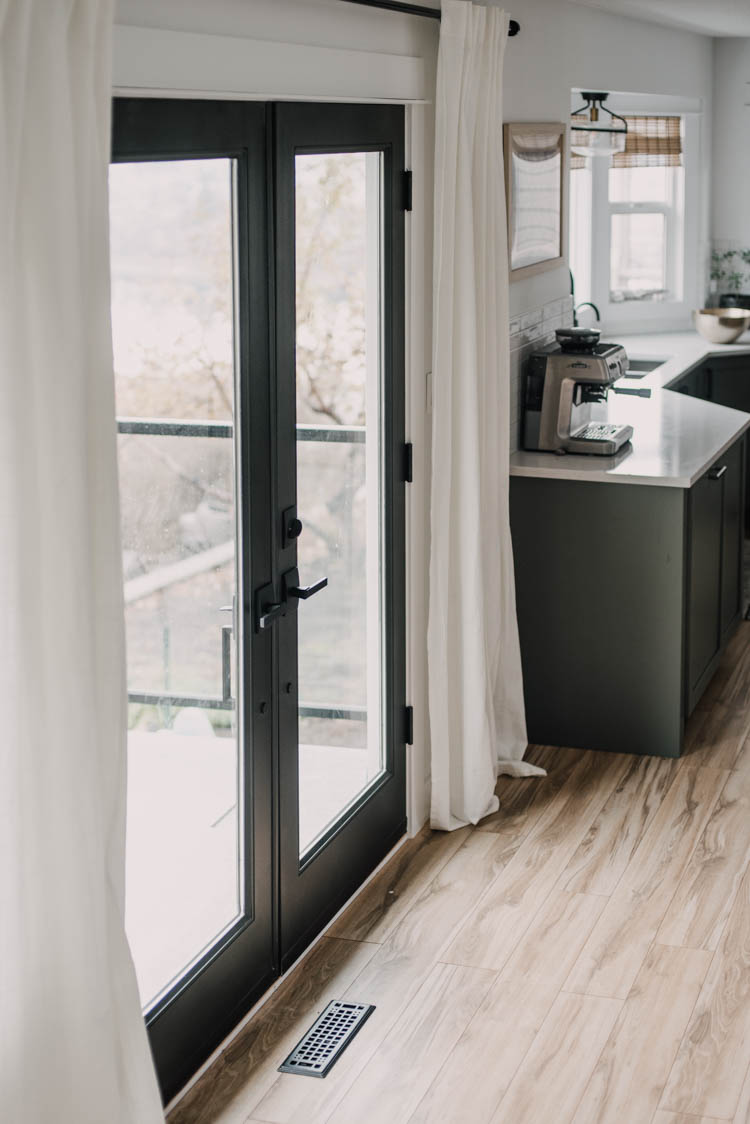 In this house, we went with the same 4 panel shakers that we did in our last place but opted for black hardware instead of the classic brushed nickel look we have always had. I LOVE the black hardware. It's the perfect modern touch for our bright white home. Other than black, though… there's a few different types of hardware we selected. Today I'm chatting through the different types, options and what we ultimately chose for our home. We purchased most of these knobs ourselves from Schlage last year, but today I'm excited to partner Schlage to share this post and the hardware on our new patio doors (you might have spied them when I shared how we painted those doors!).