*This post is sponsored by Silestone by Cosentino but all opinions are my own (as always!). Find my policies here.
At the end of last year I was SO excited to share our kitchen all DONE. I finished it, photographed it and wrote the longest post of my life and once I hit publish? I dove into the holidays because that season is crazy! But by doing that… I've left a lot of questions unanswered! One of the questions we got with this renovation was why we chose quartz countertops this time around. If you've been following Lemon Thistle for a while, you might remember that we renovated our last kitchen ourselves as well and used laminate countertops that mimicked the look of soapstone. And then we remodelled our bathroom and used marble countertops. So we've really had experience with the other two main options (laminate and stone).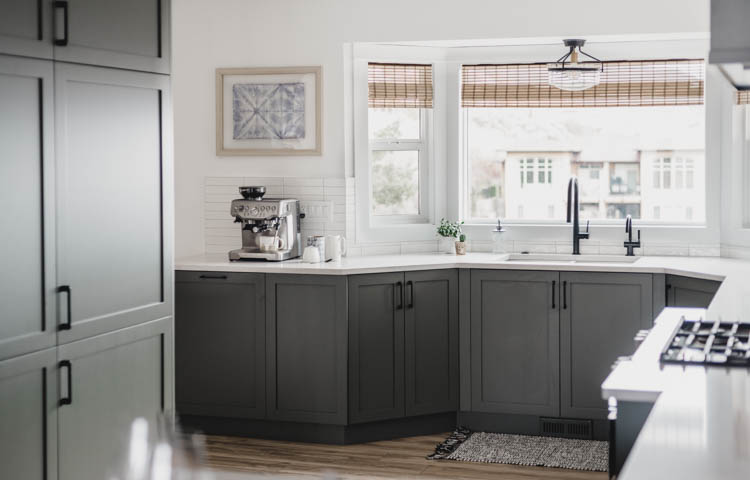 So why did we choose quartz? There's a few reasons and lots of thought that went into this and so today I thought I'd wrap it all up into a post! If you don't want to have to dig in this post to find it- the quartz we chose is called 'Lagoon' and it's by Silestone by Cosentino. It's the perfect non directional but still veined design!