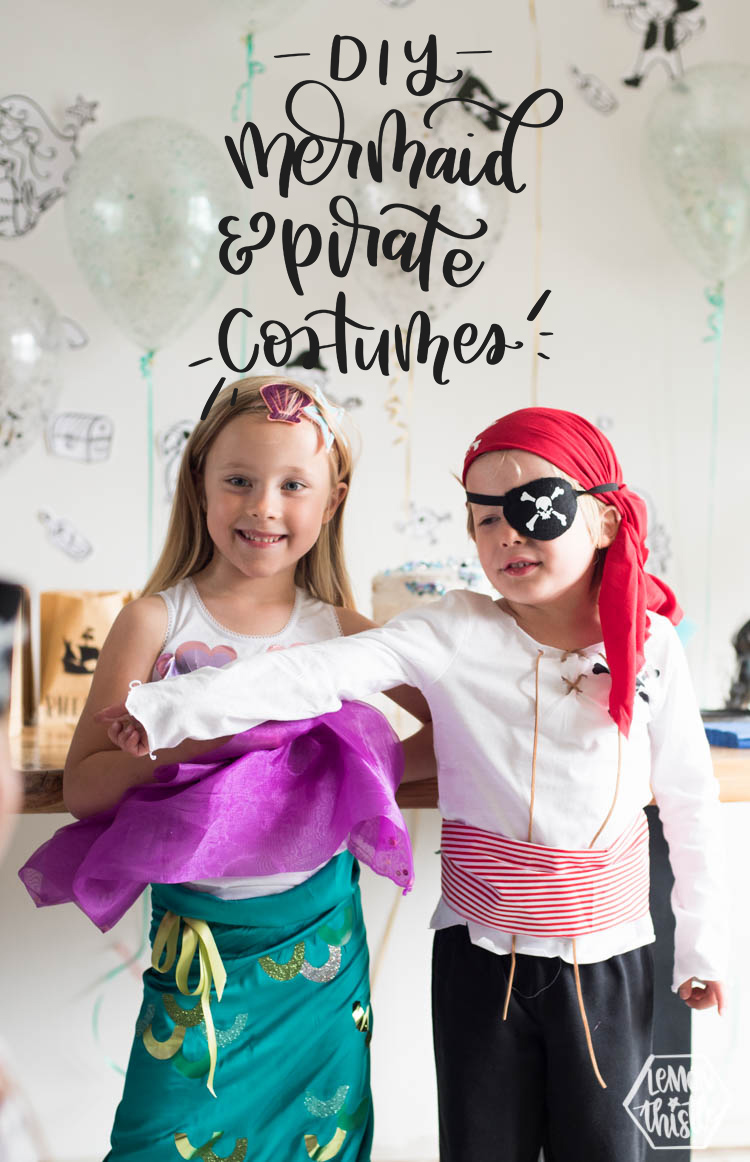 Today I'm excited to be sharing some rad mermaid and pirate costumes that I made for my kiddos' fifth birthday party last weekend in partnership with Cricut. These were so much fun to make and to see the kids run around in and they really make the perfect DIY family costume for Halloween! I wanted to get the tutorial up quickly for you guys so you have more than enough time to pull them off for Halloween.
The kids thought we should dress up too (of course), so I made Shane and I shirts to go with the theme… but skipped dressing up all the way. They were happy with that and so was I!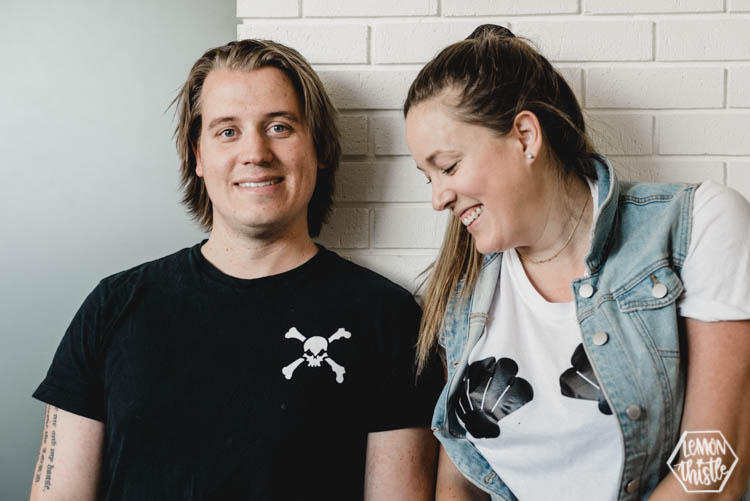 To make it simpler to explain, I've put the full DIY instructions into a video on my YouTube Channel (hello, illustrations too!) and put all the cut files for the projects into a public project for you. Ready? Let's go!