This post is sponsored by Home Depot Canada (who I totally love!). Find all my policies here.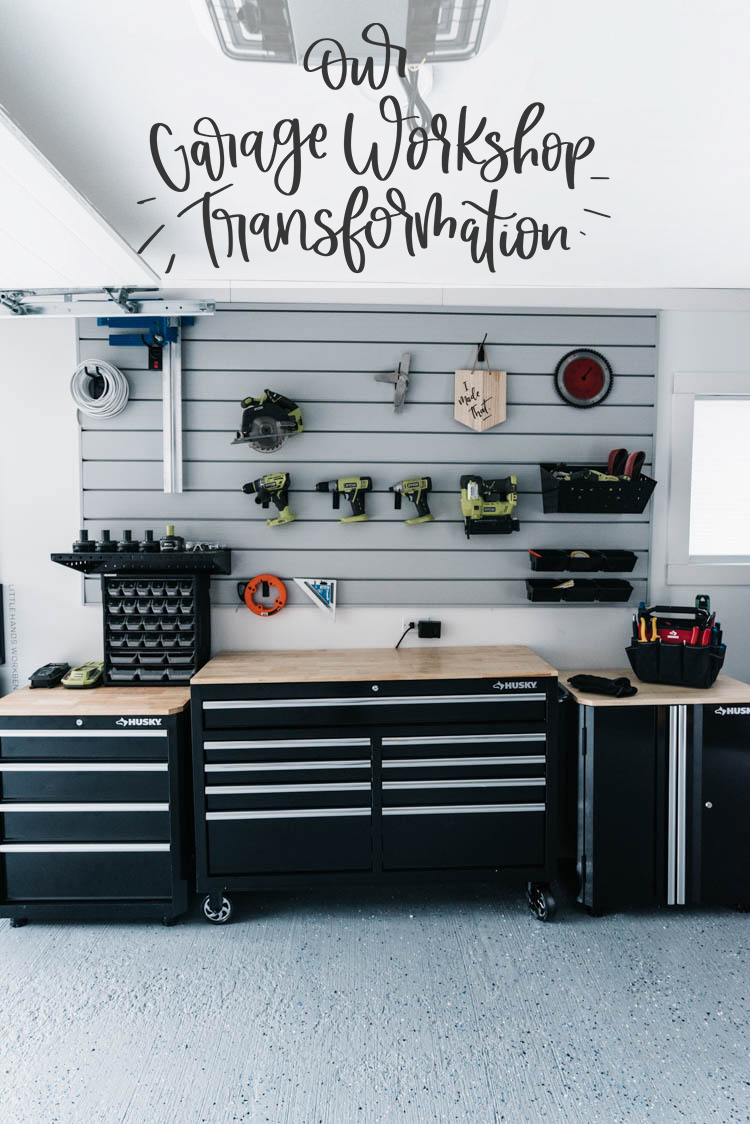 Today I'm so darn excited to be sharing our FINISHED Small Garage Workshop with you! This started out as carport (with all the foundation for a garage) and now it's a totally functional small garage workshop with a wall devoted to yard tools and family storage (kids bikes!). I'm chatting how we finished it (from the DIY epoxy floors to the windows and lighting) and what storage pieces we chose to make it work incredibly hard for a small space.
If you've been following along with Lemon Thistle, you might remember that last summer we moved into a new home and dove head first into major renovations (you can see all the before photos right here!). One of the things we were excited to take on as soon as our kitchen was complete was a garage. This is such a life changing project for us and I don't say that flippantly. This workshop has been such a dream of ours since we started working on DIY's in our apartment's parkade with borrowed tools. And then when we built our kitchen table (and a hundred other things!) in our driveway (also with mostly borrowed tools), we decided it was a wishlist item for our next house. But the house we bought only had a carport and no room for a shop let alone a shed in the back yard.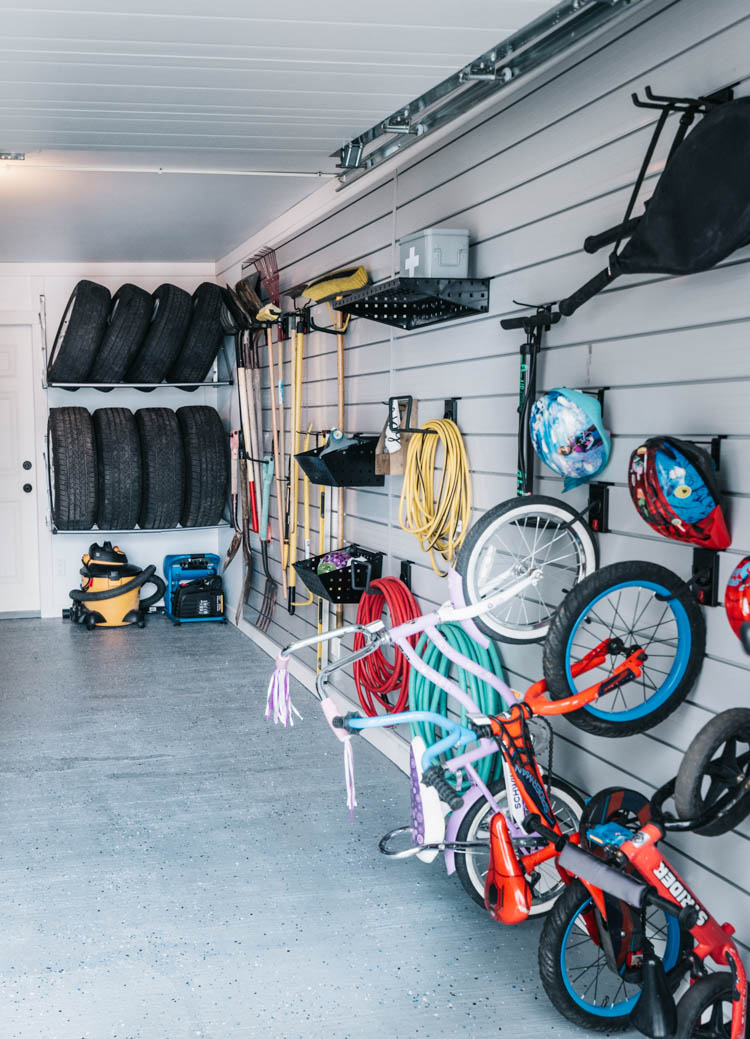 So we were still DIYing in our driveway, storing all our tools behind our fence with a tarp over them. And all of our yard tools were tucked in corners of the yard and all our kids bikes and toys were hanging out in the driveaway and we were the neighbours that nobody wanted to have I'm sure- ha! So we're so excited to have made over this carport into a totally functional (and beautiful!) workshop for our DIY projects and to get all that STUFF tucked away in proper storage!
Before I get to the after… want to see what it looked like before?