Decorating a casual Easter Tablescape using items you might already have at home- tart pans! 3 Creative ways to use tart pans for decor for this simple spring table setting.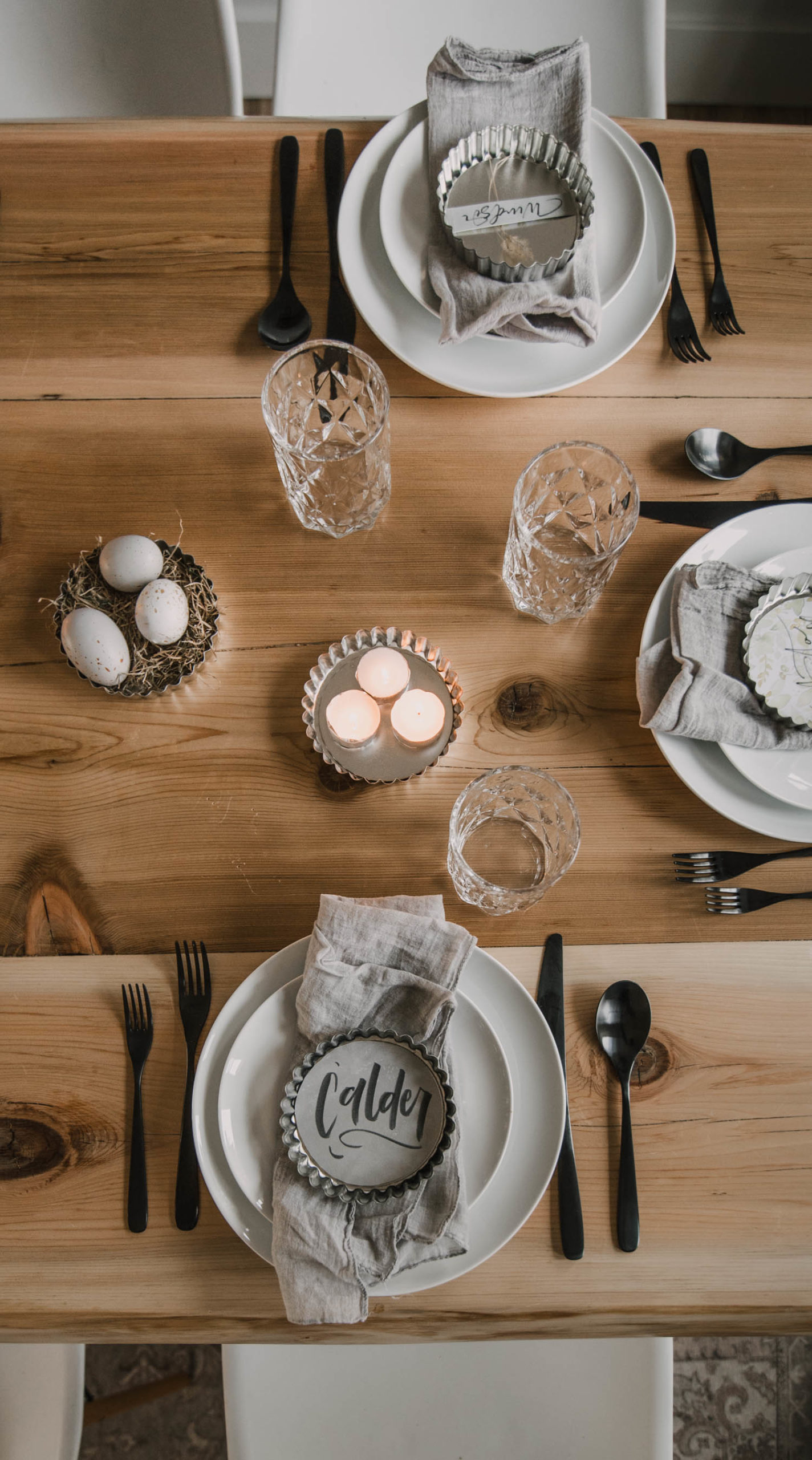 I'm not sure about you, but I'm guessing your Easter dinner is going to look a little different this year. But no matter who will be at your table this year, I think it's still so important to celebrate moments and one of my favourite ways to do that is to put a little party into it. I'm the mom that loves decorating for kids birthday parties and making the dinner table a little bit fancy? I'm here for that too.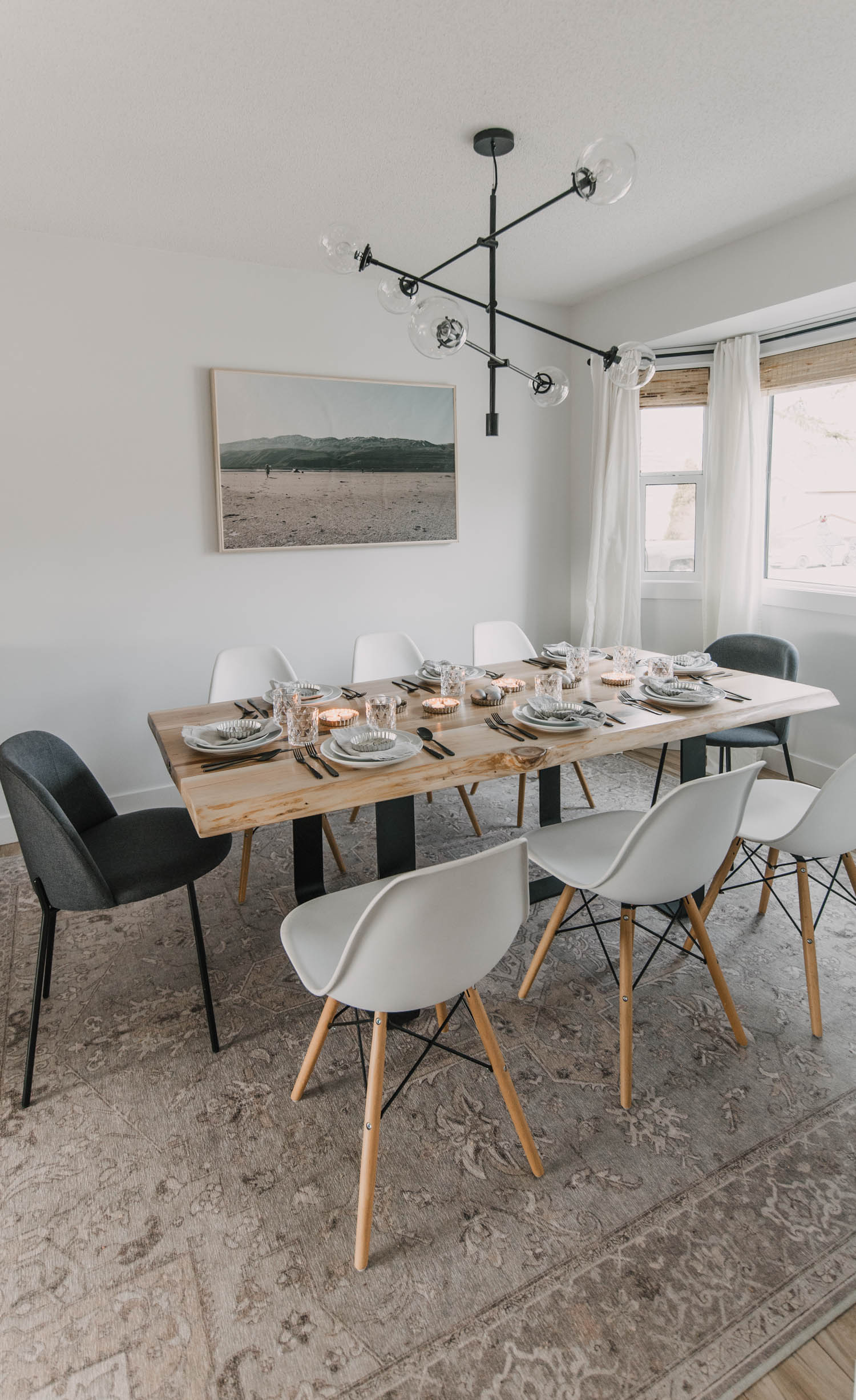 So I'd actually planned a different spring tablescape but took it off my publishing calendar when the world started changing a few weeks ago. But then I wanted to participate in a $5 goodwill challenge over on YouTube and the only thing I had kicking around from the thrift store that I'd yet to use was these tart pans. I'd bought them with intentions of using them for holiday decor but I just didn't get around to it.
I actually struggled a lot to figure out what to do with them. I was scrolling Pinterest for ideas when my son came over and started asking questions. He actually suggested that they'd look pretty on a fancy table like I make. So I had to take him up on that suggestion.
Continue Reading…