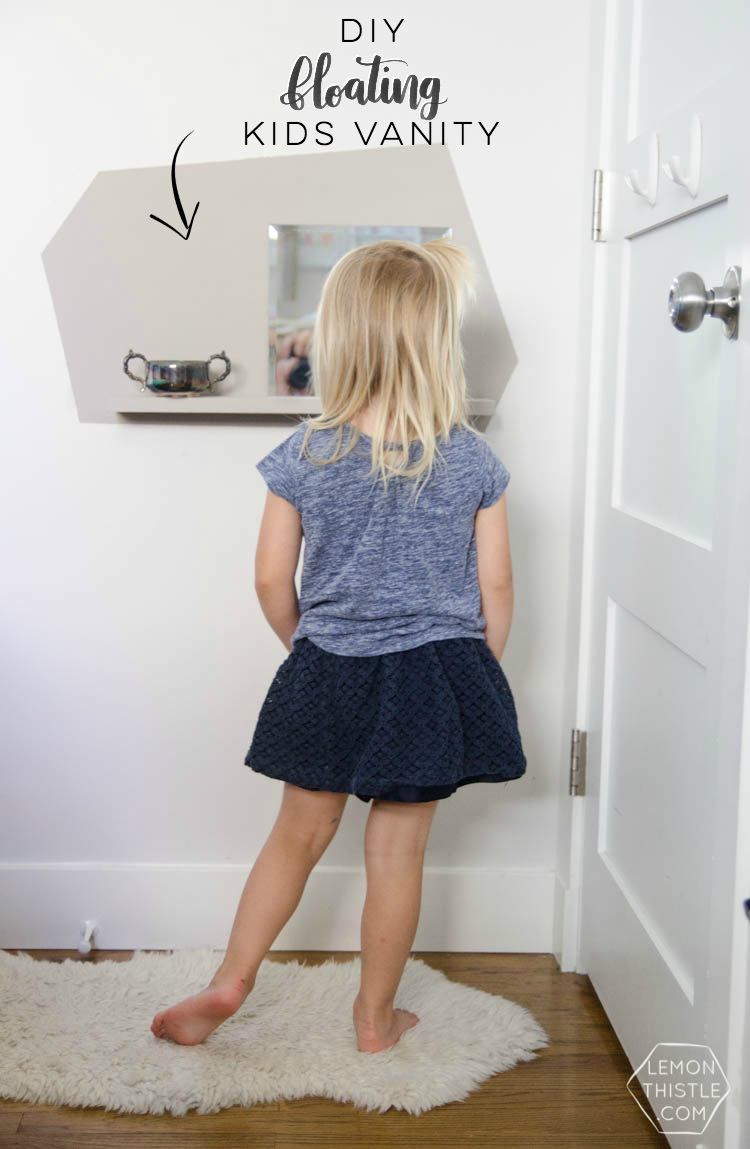 I shared this little kids floating vanity that we built in our kids' shared room last year over at Remodelaholic and now that we're busy on making this room a shared space for not just 2 but 3 kiddos (read about our announcement here!), I thought it was about time I shared this little DIY with you. These pictures remind me of how big my kiddos are getting! They were so tiny in these shots, it's hard to believe that they're almost 4 years old now. And speaking of the shared room… since we're adding another kid into this space, we thought we'd give it a full makeover- paint and all. I can't wait to show you what I have in mind for this room and this little vanity. You can see their room reveal for their current space right here.
I came up with this project after reading the Design Mom book… have you spotted it? It is packed full of rad ideas on how have a home that is truly designed well- function and style. I read it cover to cover twice when I got it for Christmas. I love the practical tips Gabrielle Blaire gives to make your home a happier place to be through organization and great design. One of the things she suggests is making space for activities that help relieve pressure points.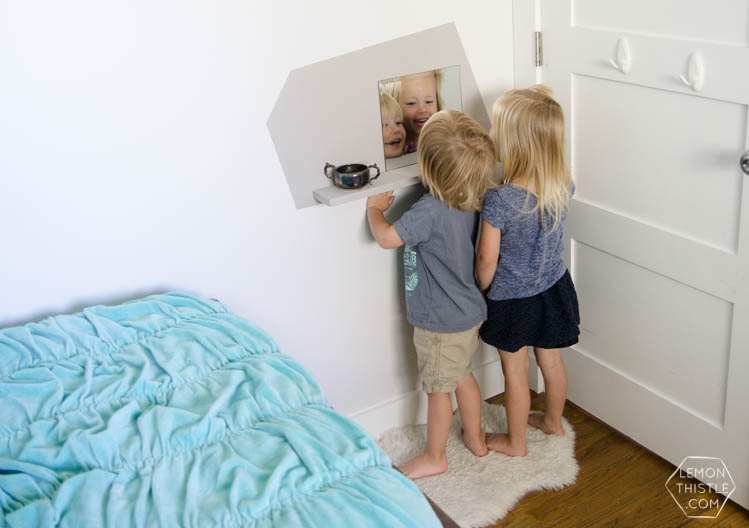 For example… we have one bathroom. I can't install a toilet in my kids' bedroom, but I can give them a mirror and a place to store a hairbrush so that they aren't interrupting my pee break to brush their hair. Because you KNOW that it has to be done that very second, right?
Plus it just plain makes sense to give kids their own space to learn these grooming habits that don't necessitate them climbing on the counter (although I'm not sure they'll stop that). I love that when I braid Aubrey's hair all fancy, she runs to her bedroom to look in the mirror. She doesn't ask for me to hold her up to the mirror to see- she has that independence. Maybe it's a little thing- but it's meant so much to her especially to have a mirror of their own.Continue Reading…