Grab this free printable brush lettering practice sheet with 6 casual hand lettering styles with the word 'Golden' – Enjoy!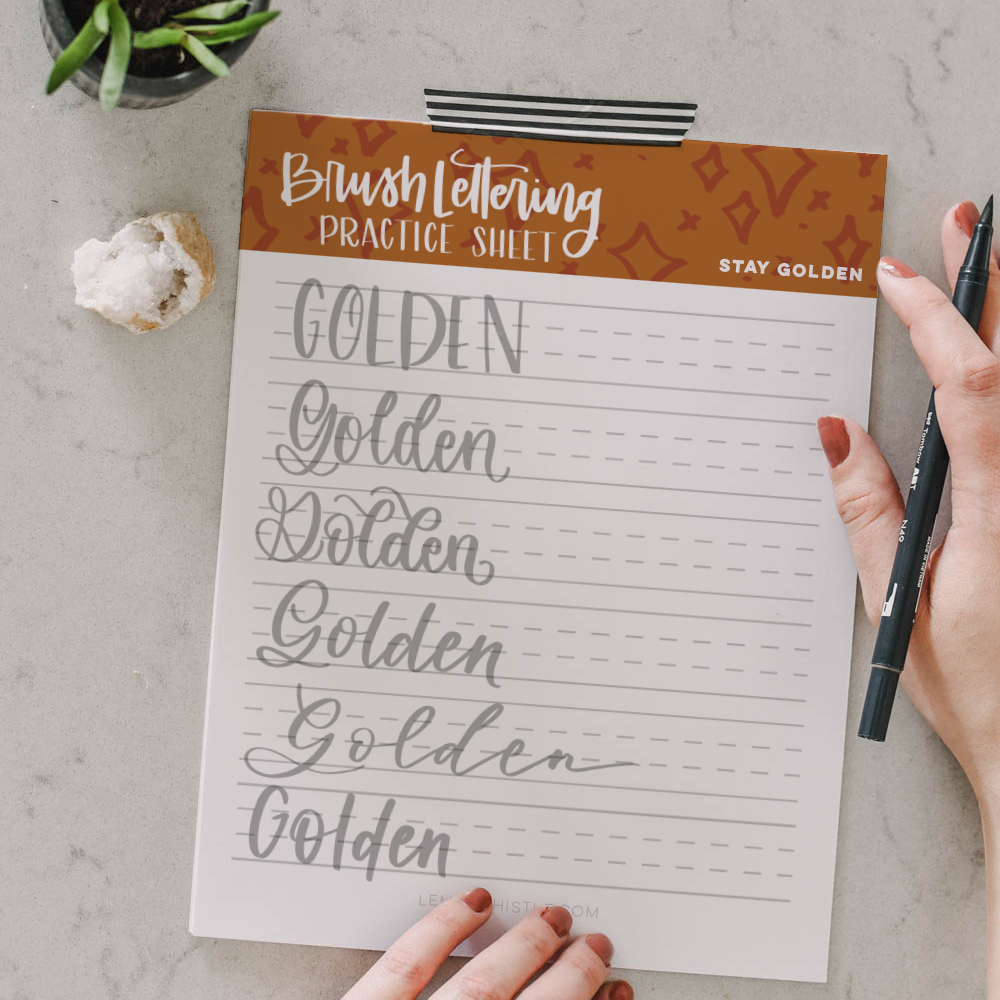 It's the last days of summer, nights are getting longer and that golden hour is coming earlier but I'm still not ready to let beach days go! These evenings sitting on the beach until the sun dips behind the mountains are my favourite, we never do this earlier in the summer since it'd be well past our kids bedtimes.
So with that being the highlight of my weeks right now… what better word for the free practice sheets this month! Plus… a capital G has long been a challenge for me, but I'm finally finding some versions I LOVE. I hope you'll enjoy playing with them too!
If you're new to printable hand lettering practice sheets, I have a full post sharing 3 ways you can use them to improve your lettering right here. I have a bunch available- you can check them all out right here.
I love these because they give me an opportunity to play around with different styles that I might not naturally try. They're great for finding your own style as you're lettering through, picking out letter shapes that you love to recreate. They're also great warm up before you get lettering.
I hope you enjoy it! And if you want to share your practicing, you know I'd love to see it! You can tag me @colleenpastoor or email me [email protected]
Like it? Pin it!