This post is sponsored by Cricut. As always, I would never promote a product I don't love! Find my full disclosure here.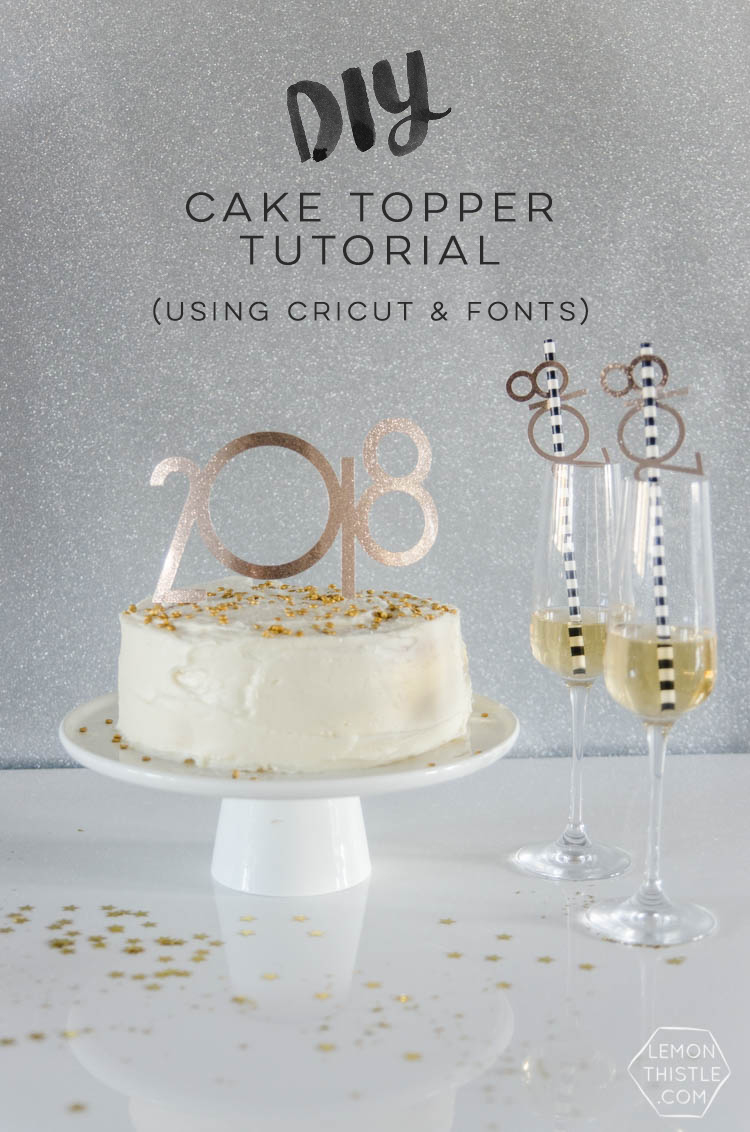 Can you believe it's almost Christmas? And almost 2018?! Let me say that again… we are just a few weeks away from NEXT YEAR. I always let the buzz of the holiday season get the best of me and realize the day before New Years Eve that I've got nothing special prepared… and I love special little touches to celebrate every occasion! This year, I got ahead and created these fun little NYE cake toppers and straw decor for our 2018 NYE celebrations. Which at this point includes hanging out in jammies and eating cake. Sounds pretty fancy, right?
I thought that instead of just sharing the file with you guys- I'd show you exactly how to make your own so you can make not only these 2018 NYE cake toppers… but toppers for ANY OCCASION. And nope, you don't need Photoshop (nomatter how much I love it- I know it's not for everyone!). I'm going to do this whole tutorial right in the Cricut Design Space– so if you have a Cricut, you can follow along! And if you DON'T HAVE A CRICUT? Well… you can win one ;) Scroll down to the bottom of this post to check that out.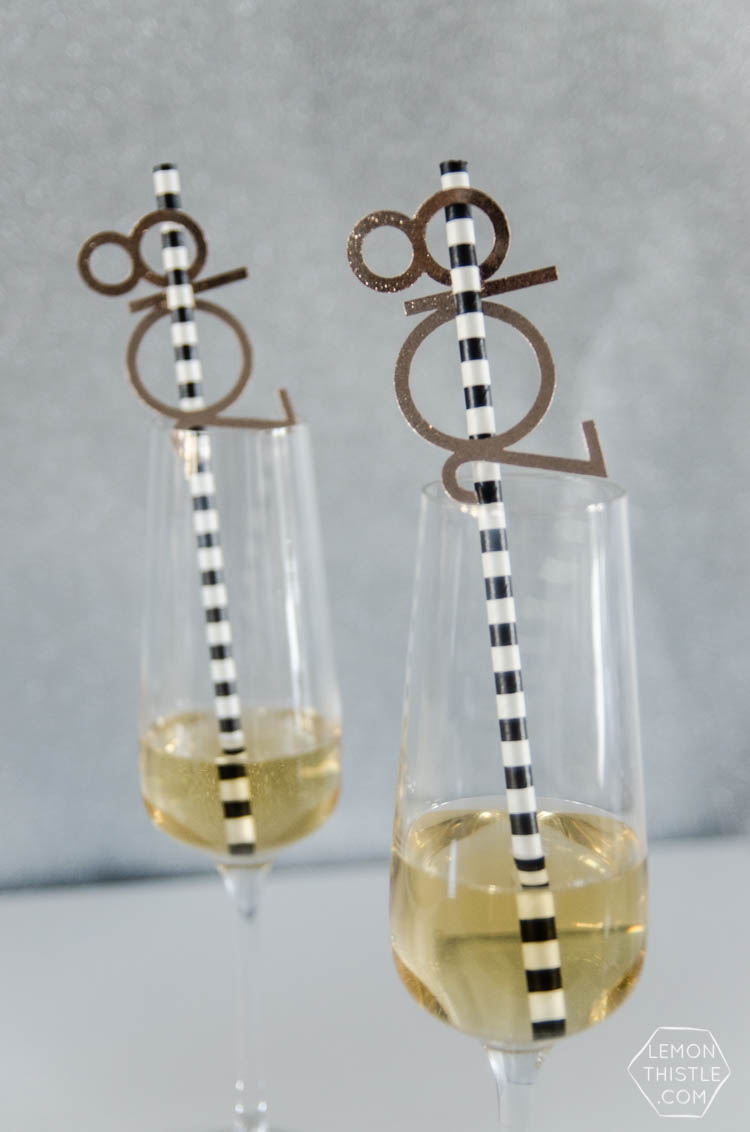 So I've made cake toppers with my Cricut before. But usually I will hand letter a design and convert it into a Cricut friendly file… and I've always just used paper. I tried wood veneer once but that was a disaster. So I'm extra excited to share this one with you. Not only how to hook letters (or numbers!) together in Design Space so you don't have to glue anything AND show you how awesome this glitter paper is. It feels totally plastic on the front so it's AMAZING for food stuff- it won't show grease or wet splatters.
Ready for the tutorial?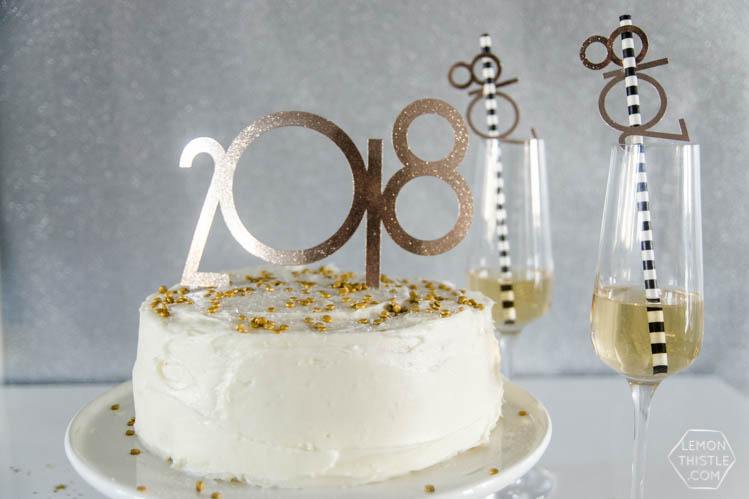 If you ONLY want to make the 2018 NYE cake topper designs… I can save you some time and you can grab my design RIGHT HERE. If you want to learn how to make any design… here's the tutorial!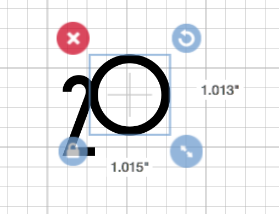 The first thing you'll need to do is open up Design Space. Then you can start a new project and add text. To make it SUPER simple, I just put each letter in a new text box. Then I can move them around how I like and have some jump off the baseline like this 2018 one. I used a font called 'Avenida Com' which is included in Cricut Access and love how modern it looks. You can pick any font you like to suit your design. The biggest thing to keep in mind when you're arranging your letters/numbers is that they need to be touching more than just one tiny overlap- this is how they hold together remember!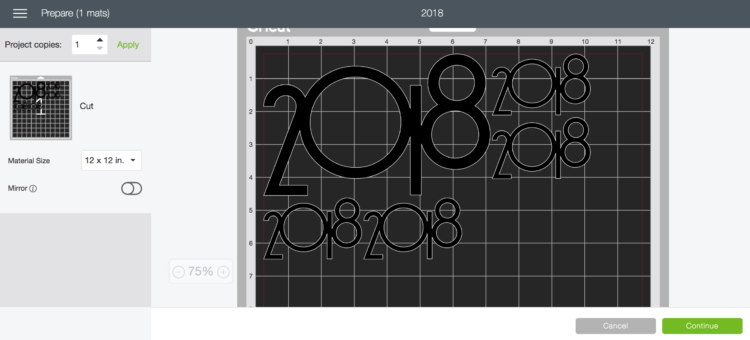 When you're happy with how they're arranged, you'll want to select all the letters/numbers from that single design (drag your arrow to select all or hold down command and select them all from the layers panel) and hit 'WELD'. This will join them all into one single design and they won't move around on the mat when you hit 'go'. Size them how you like and you're ready to cut!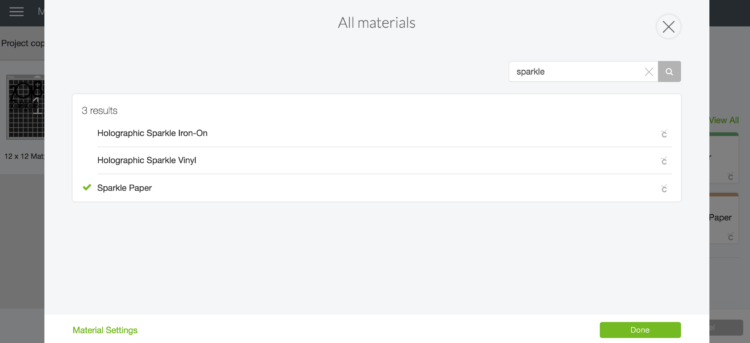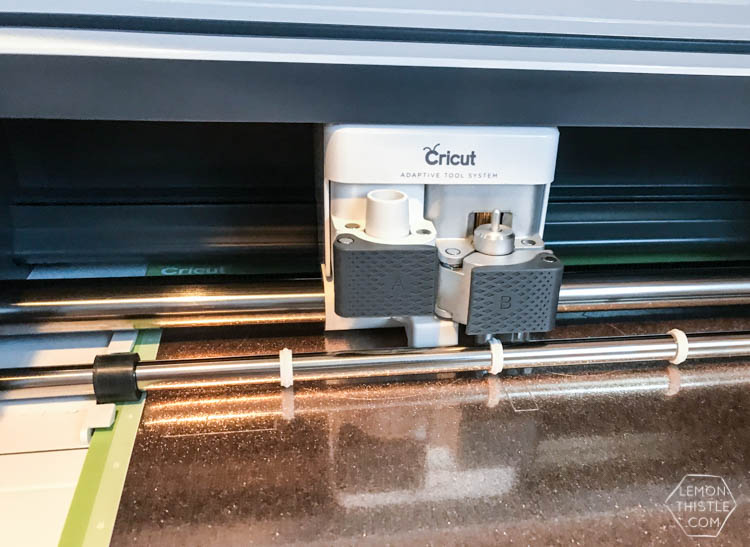 The paper I used for this is also made by Cricut– it's called 'Sparkle Paper'. I'm not going to lie… I'm not usually a sparkle/glitter fan BUT for parties… and NYE specifically? I'm totally in love with this! I actually made another cake topper for a party the night I made this one. Because I figured the birthday girl wouldn't like a 2018 cake topper ;) I'll be sharing that file in the new year (it's so pretty, you guys!). What I really loved is that even pushing the cake topper down to touching the icing, it didn't bleed or get splotchy like paper does. I've actually saved it to use again which is unheard of with paper cake toppers!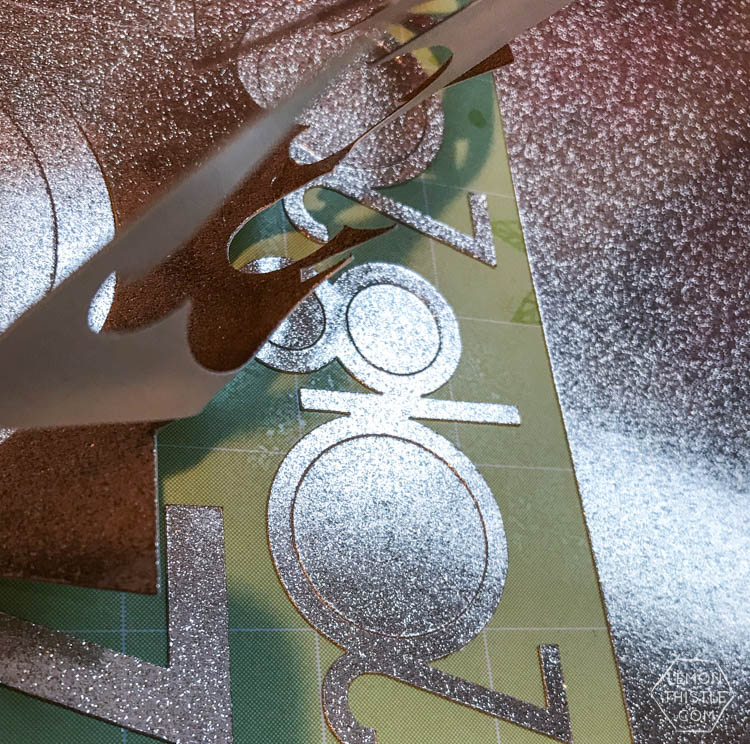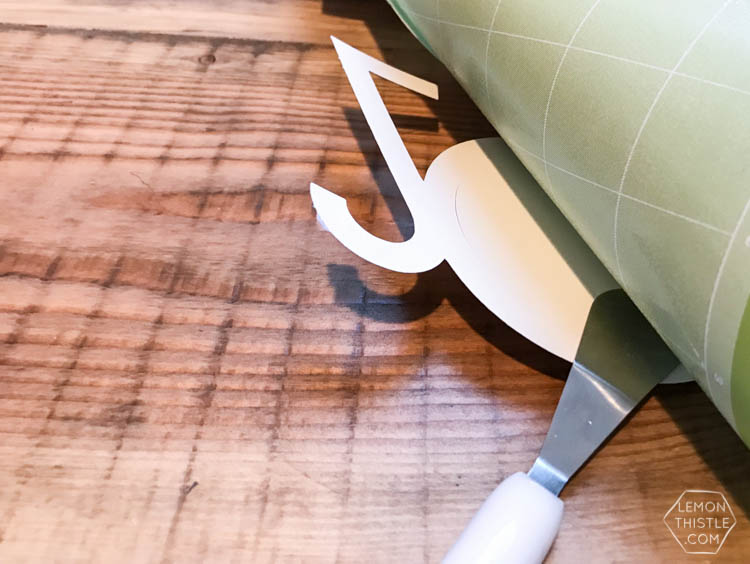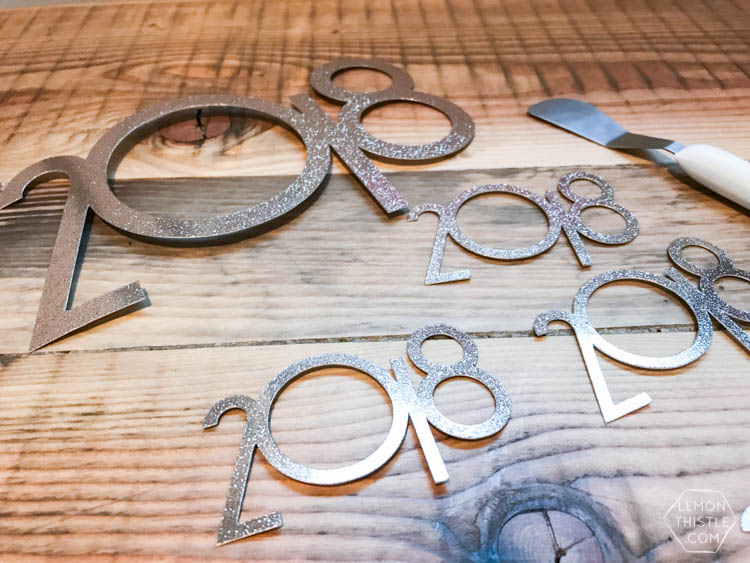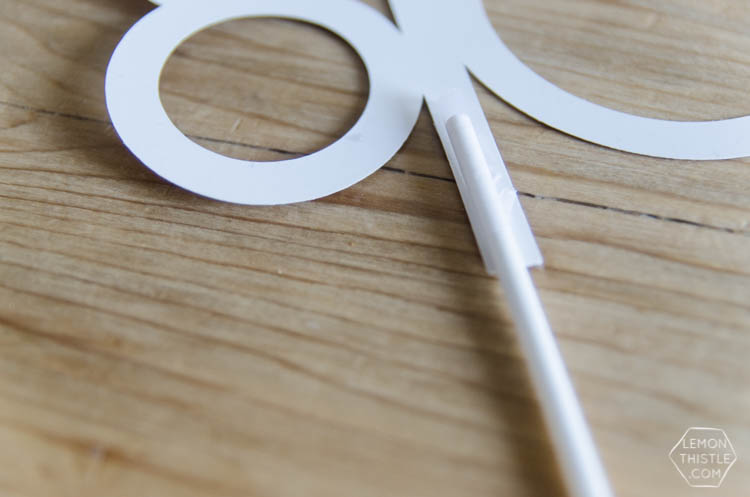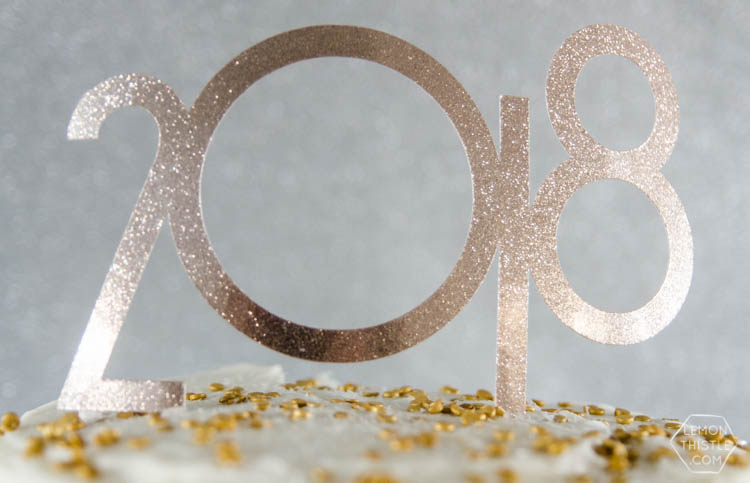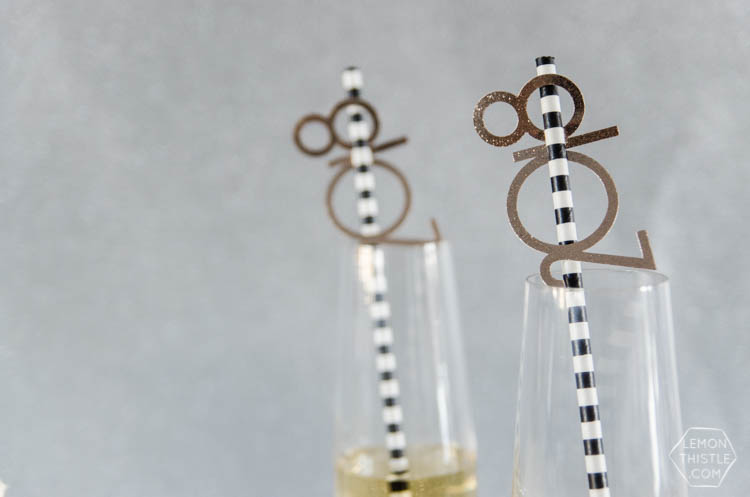 Once you have it cut out- weed it (I like to use the spatula and really bend the mat back when I'm cutting more thin designs like this) and add some sticks to the back for the cake topper. That's it, that's all! It's such an easy project and it's totally customizable. The straw designs are the exact same, just smaller and I popped the straw through the numbers. You would just need to make sure that they are large enough that the straw can fit through the loops in the letters/numbers.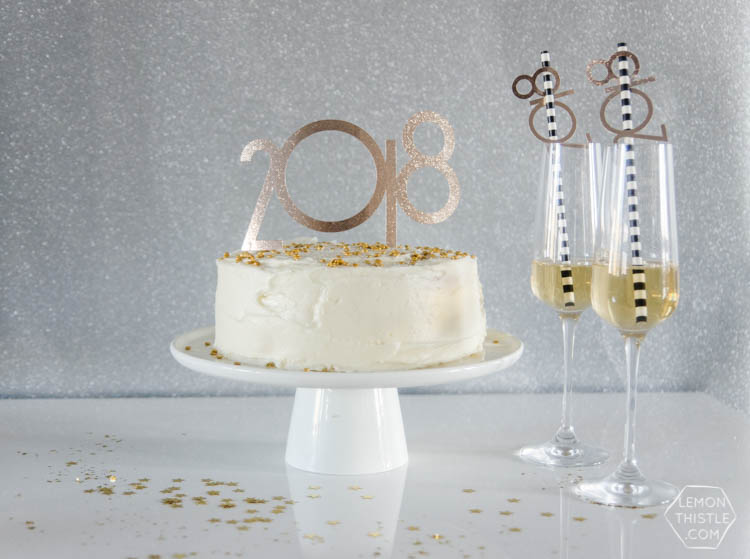 Okay… now onto the giveaway (I KNOW this is what you were waiting for!). Enter using the Rafflecopter below!
a Rafflecopter giveaway

This is a sponsored conversation written by me on behalf of Cricut. The opinions and text are all mine.