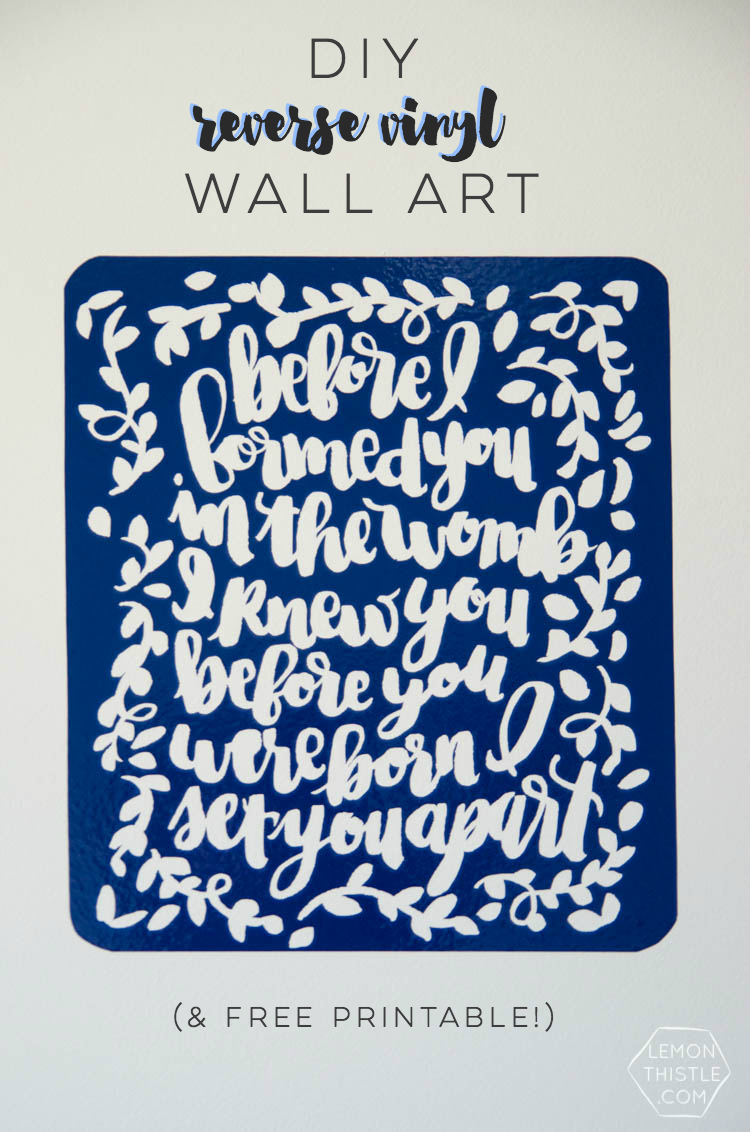 I'm sure I've mentioned it 1000x by now, but I'm slowly working on a Nursery for Windsor (he's almost 5 months old now!). And while it's not totally done… I couldn't help but share this fun and simple DIY with you that lives in there. When I unpacked my swag from SNAP I spotted this navy vinyl from Expressions Vinyl (the most affordable vinyl btw) and knew it needed to find a place in Windsor's room… so meet my reverse vinyl quote art!
So I'm sure that this has been done before, but my brain could not think of other search terms and 'reverse vinyl quote' turned up nothing. So I wung it (that's a real thing) and am here to tell you how you too can wing it.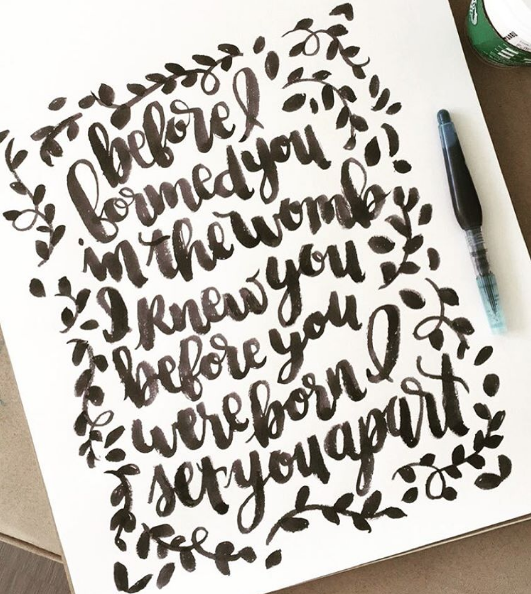 I lettered this quote using a brush pen before digitizing it into a black and white file to make it easy for you to create your quotes with. So I've got this handlettered design available as a download for you so you can make your own. And I got carried away and made a printable version to send out to my email list this week. If you're not on my list… hop to it!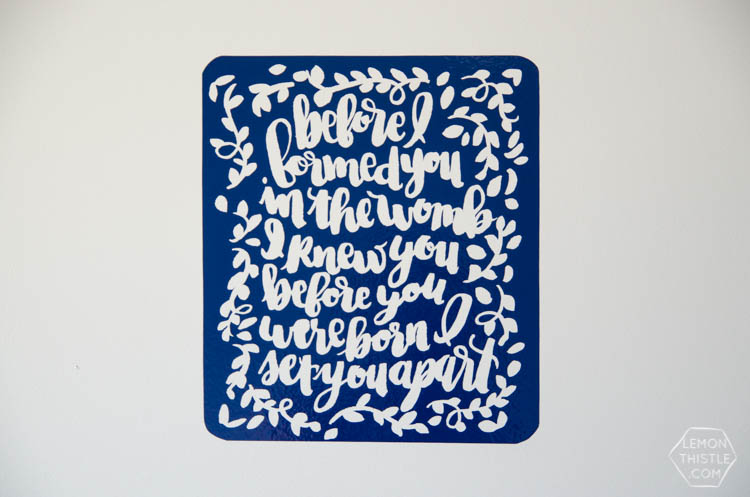 So here's the how-to (it's so simple). Continue Reading…