I'm launching SVG files in my shop so I'm celebrating by giving one of them away! This line art maple leaf is so pretty on a DIY acrylic sign. Sharing how to make it + where to find the bundle of line art leaves!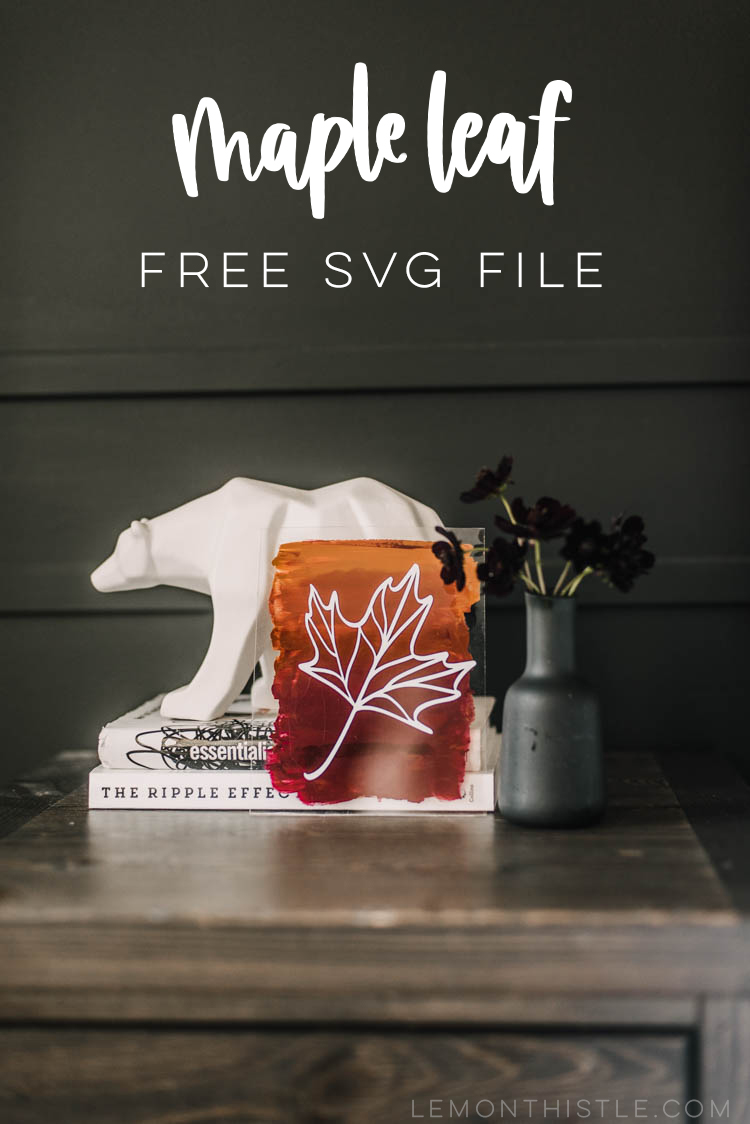 After making my DIY acrylic sign for fall last week… you know the one that looks almost exactly like this, but bigger and hand lettered… I had to give it another go with one of these leaf files! Aubrey actually suggested that I draw leaves on that first sign but I had my heart set on the quote. I think I might give her this one to decorate her room for fall with since she was so set on the idea.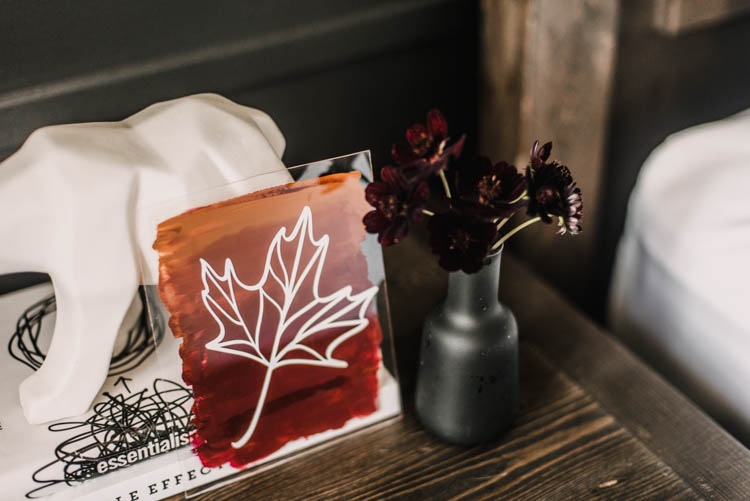 Last year I drew these line art leaves for my free printable fall to-do list. I have loved the design since and even started making them into SVG files last year but got sidetracked. I was determined to get it done this year! So I actually have 5 leaves that I created for that printable and that I've turned into SVGs. I totally love them as a set, so put those in my shop RIGHT HERE (my first SVG bundle! expect to see more soon!) but wanted to give one of them to you guys for free and show you how you can make something rad with it!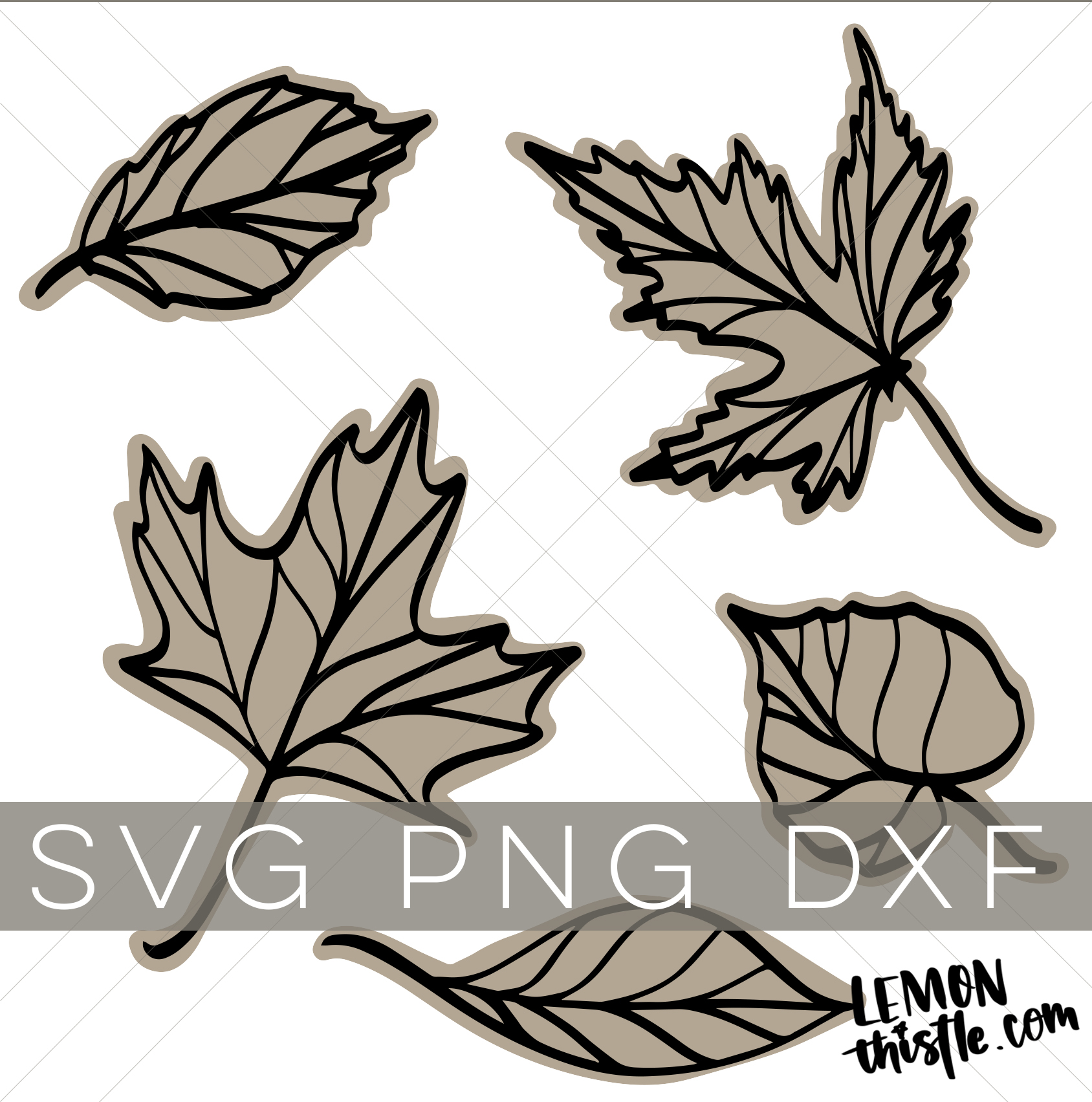 I chose the maple leaf (how Canadian of me!) as the freebie and continued with my obsession of acrylic signs. You can snag that below. These are really simple to make as long as your acrylic is the right size. This time around I wanted a smaller sign so had to cut mine. I've done this before so knew what to do. You can check out this post right here if you're needing to cut acrylic! Alright… ready for the file + DIY?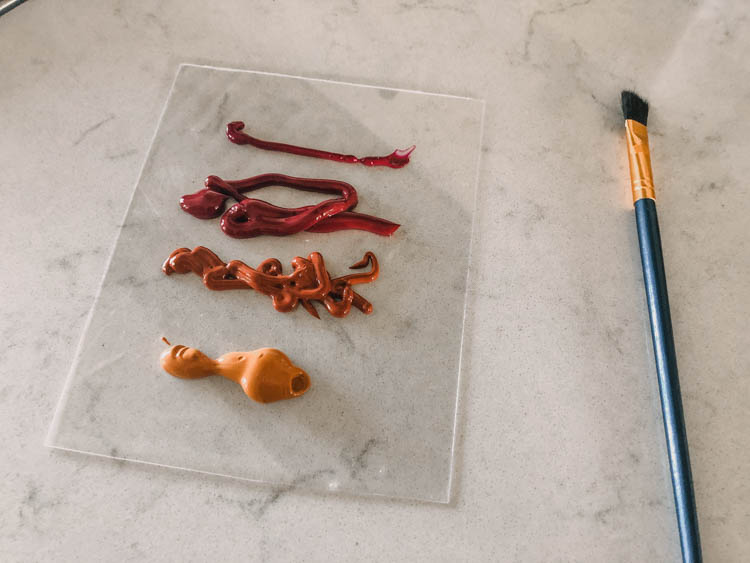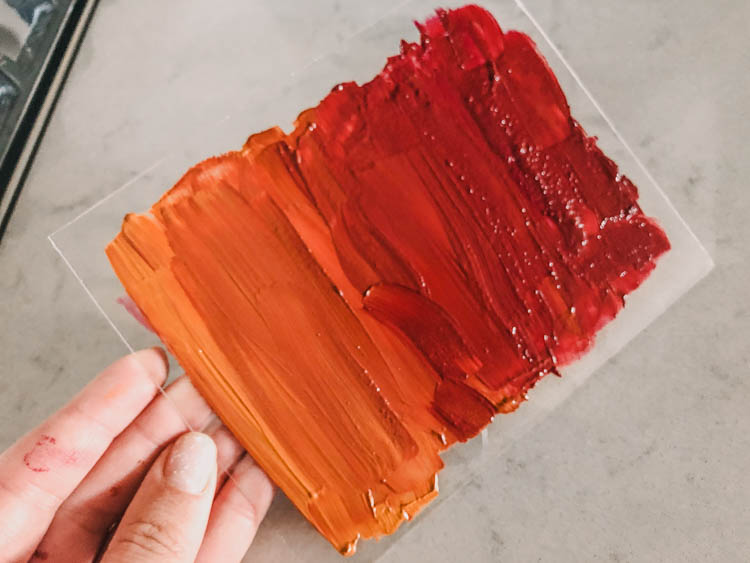 If you missed my last acrylic sign, that one goes into a little more detail I think but basically, I selected a few shades to make a kind of ombre on my acrylic, then painted those on. I used acrylic craft paints. The toughest part is making sure they're blended beautifully from the front of the acrylic.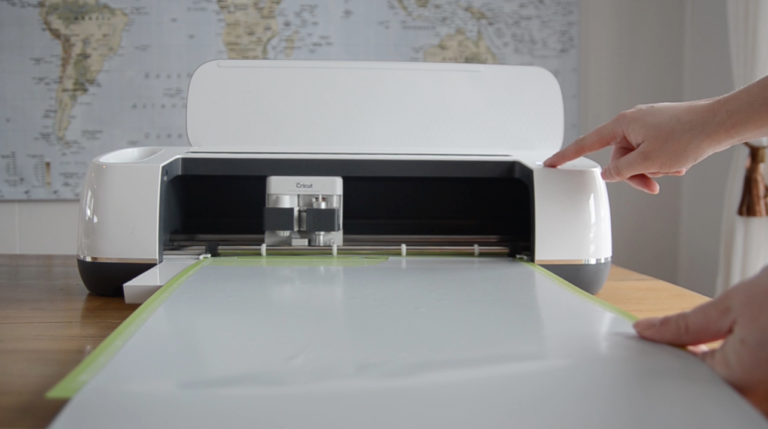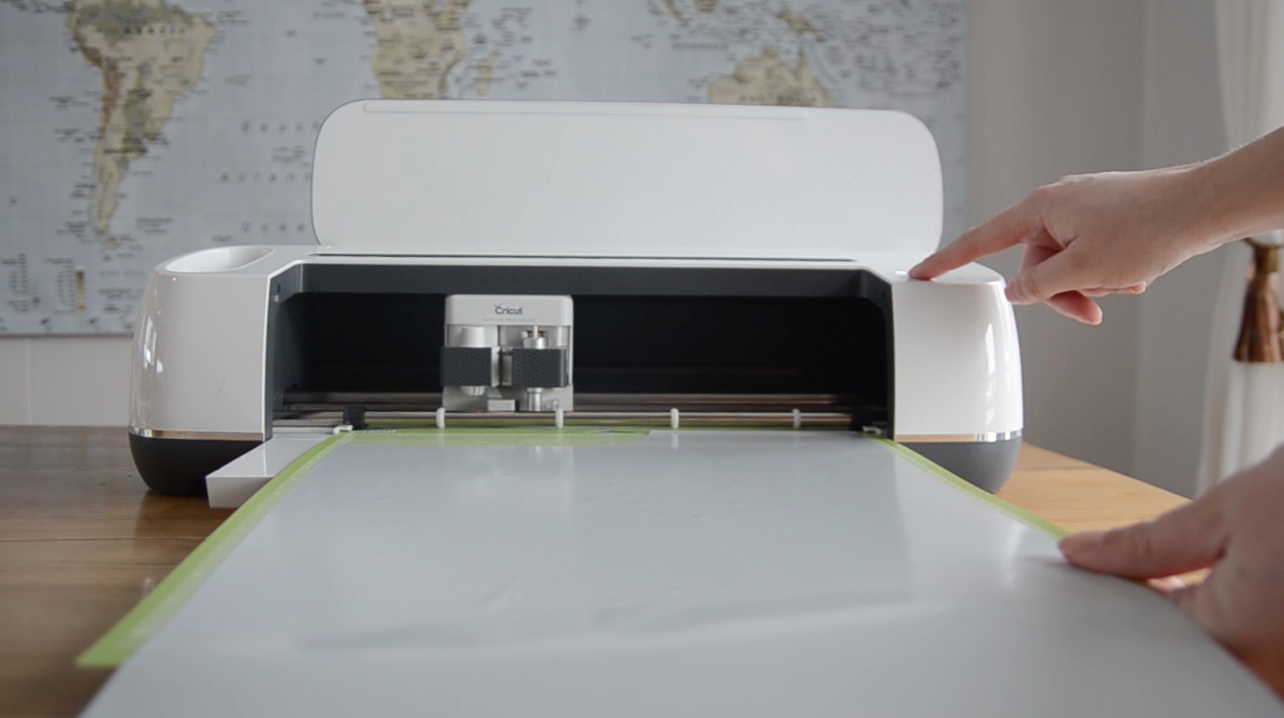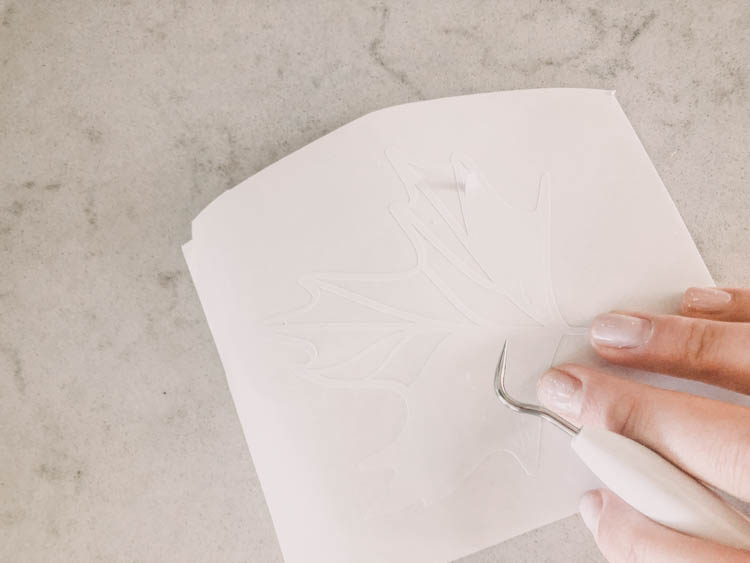 Next, you'll need to cut out your leaf!
If you want to grab the whole set of SVG, PNG and DXF leaves you can do that in my shop RIGHT HERE.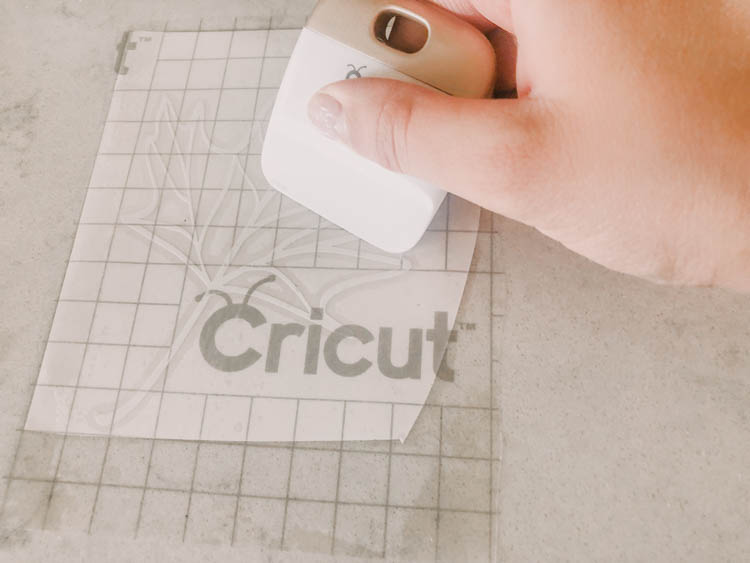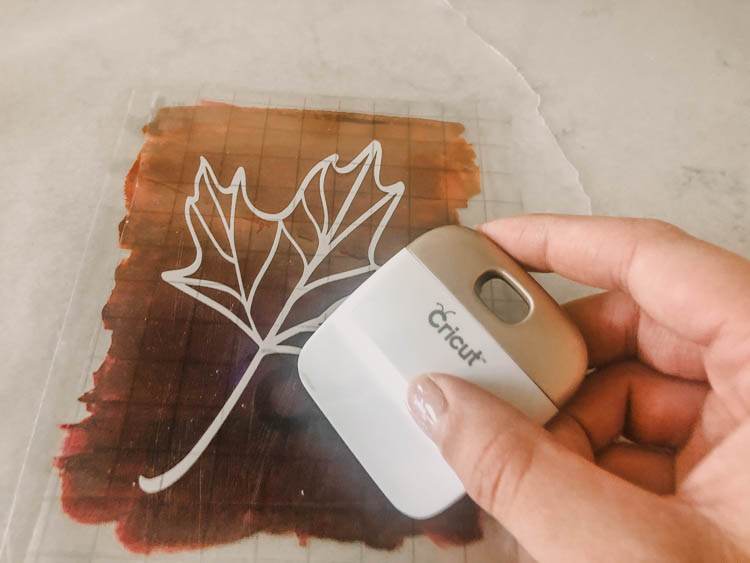 I cut mine out of the glossy permanent vinyl from Cricut with Cricut regular transfer tape but any vinyl would work. Weed it and transfer it to you acrylic once the paint is dry! If you are unsure if your paint is totally dry (I'm impatient like that!) put your piece on wax paper instead of cardboard or your counters.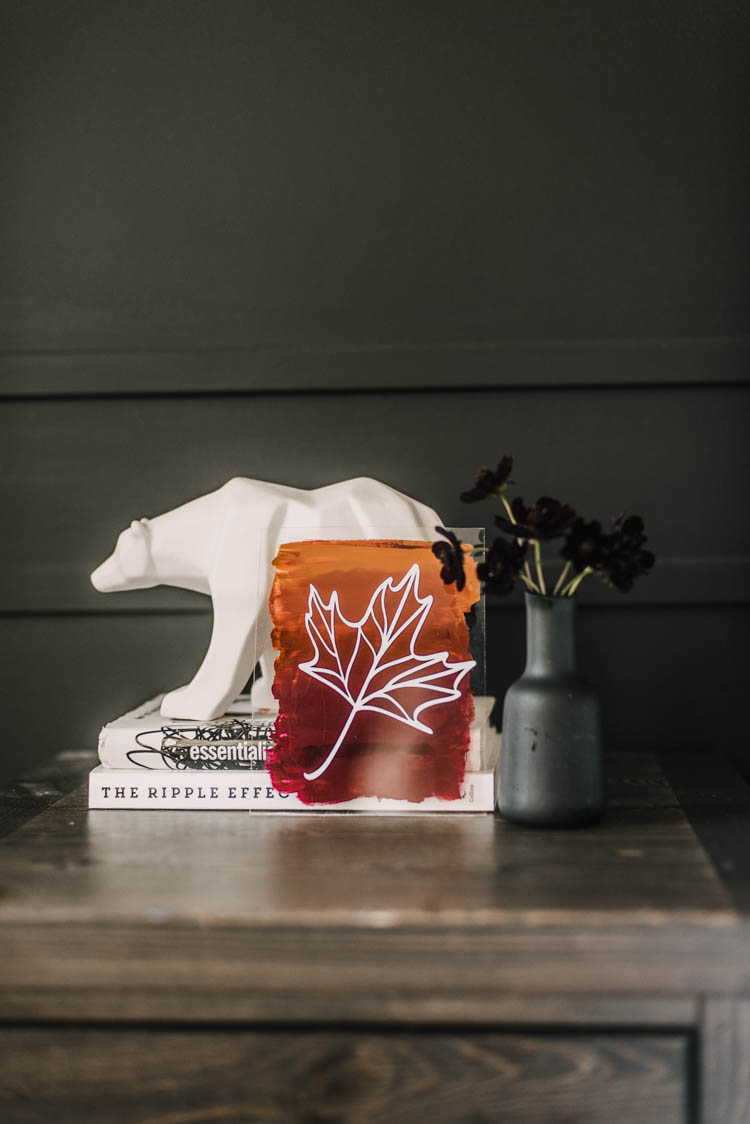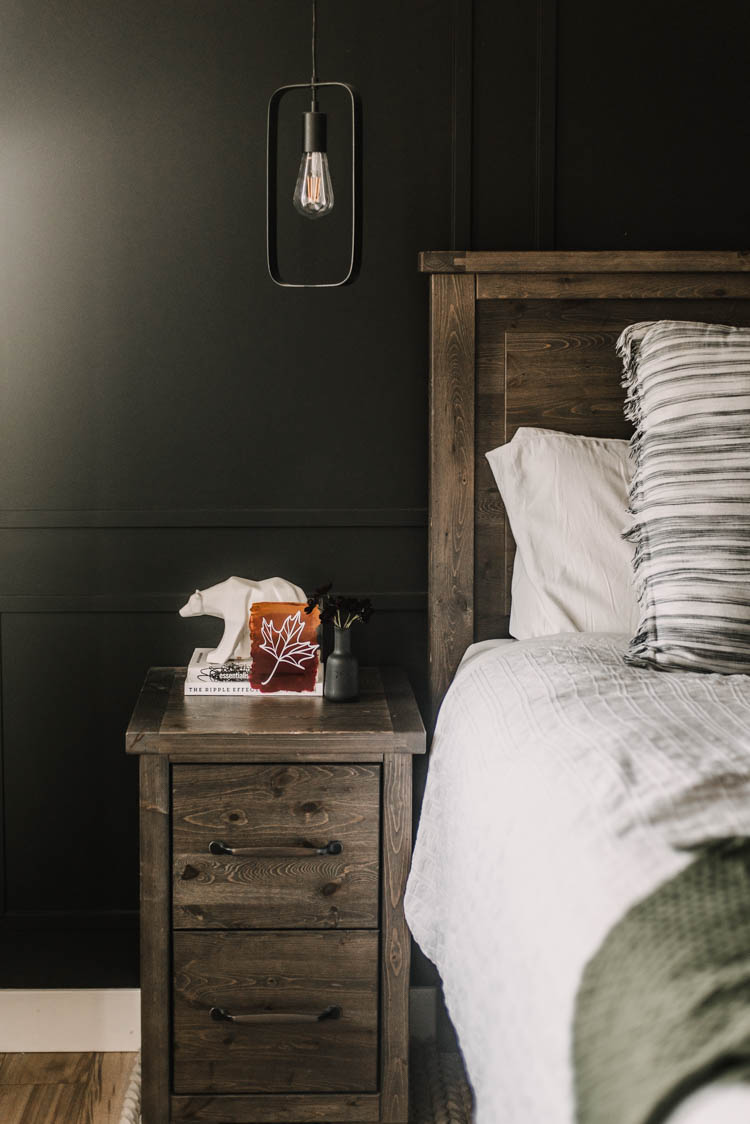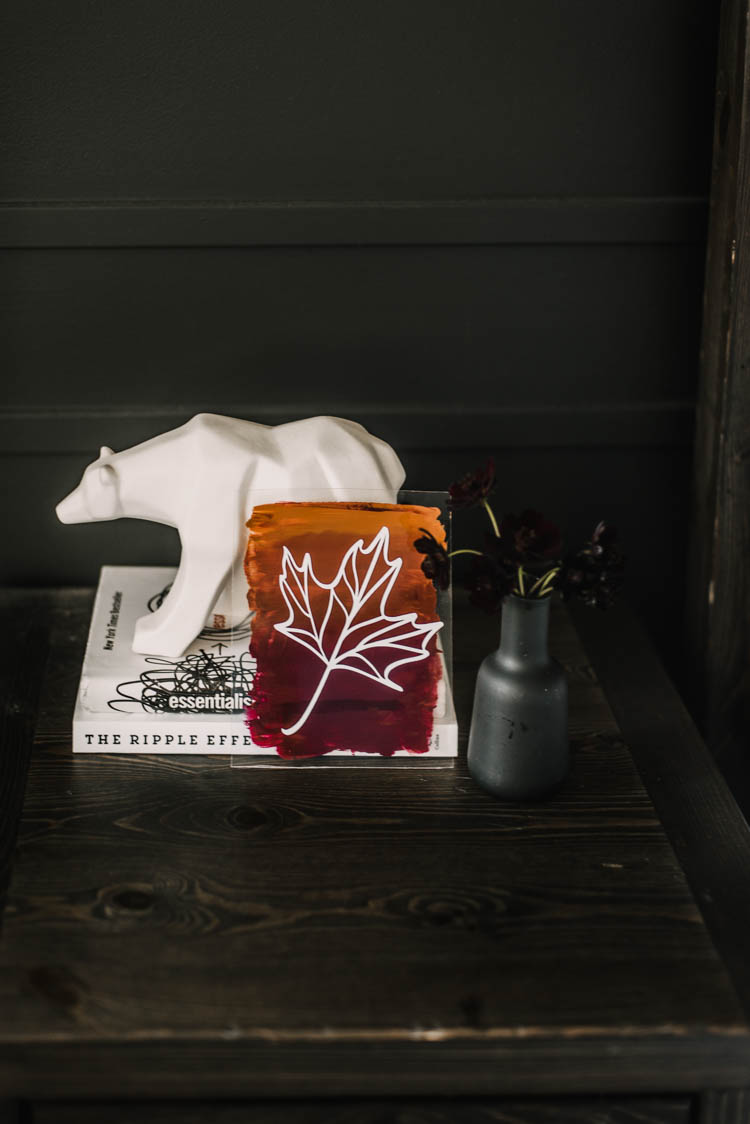 That's it! It's so freaking beautiful (if you ask me!). I can't wait to get the rest of my house all decorated for fall now!
Want the rest of the designs? Find them RIGHT HERE!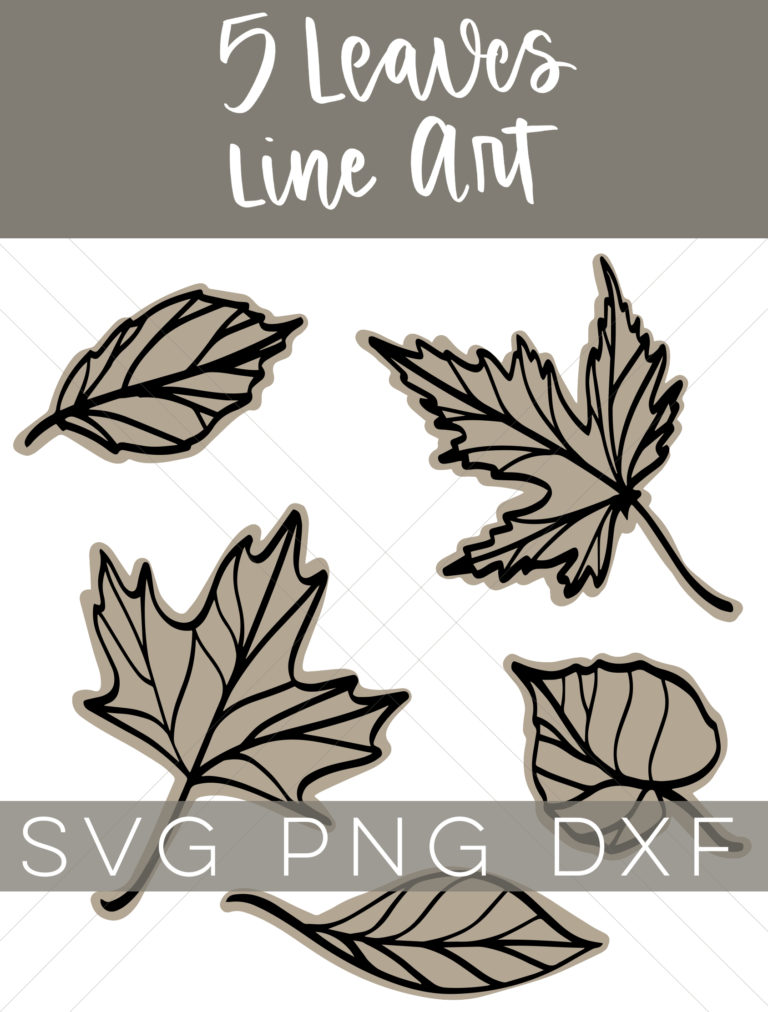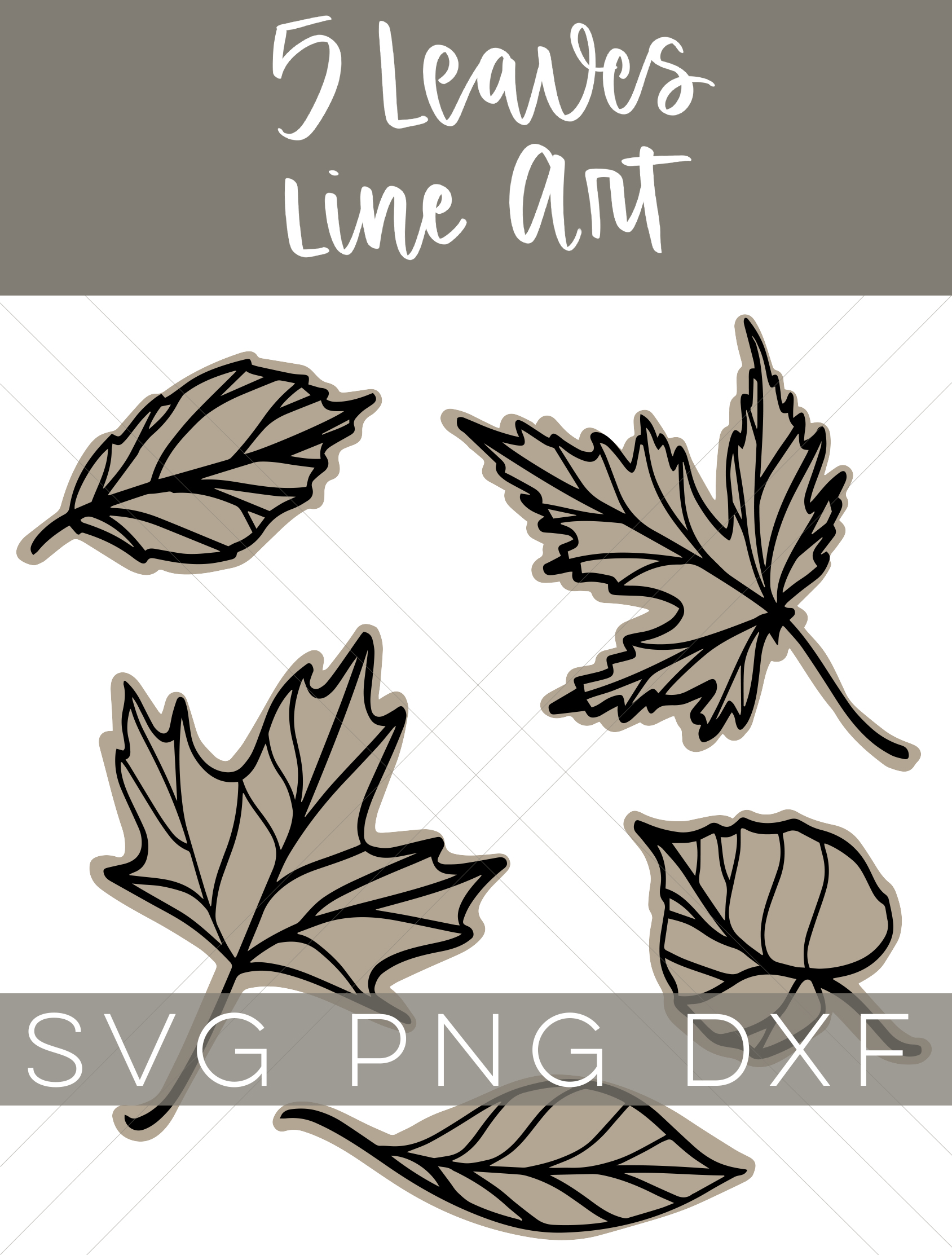 PLUS! See this leaf in my fall to-do list printable from last year (also free!).