Affiliate links used where possible – check out all my policies here!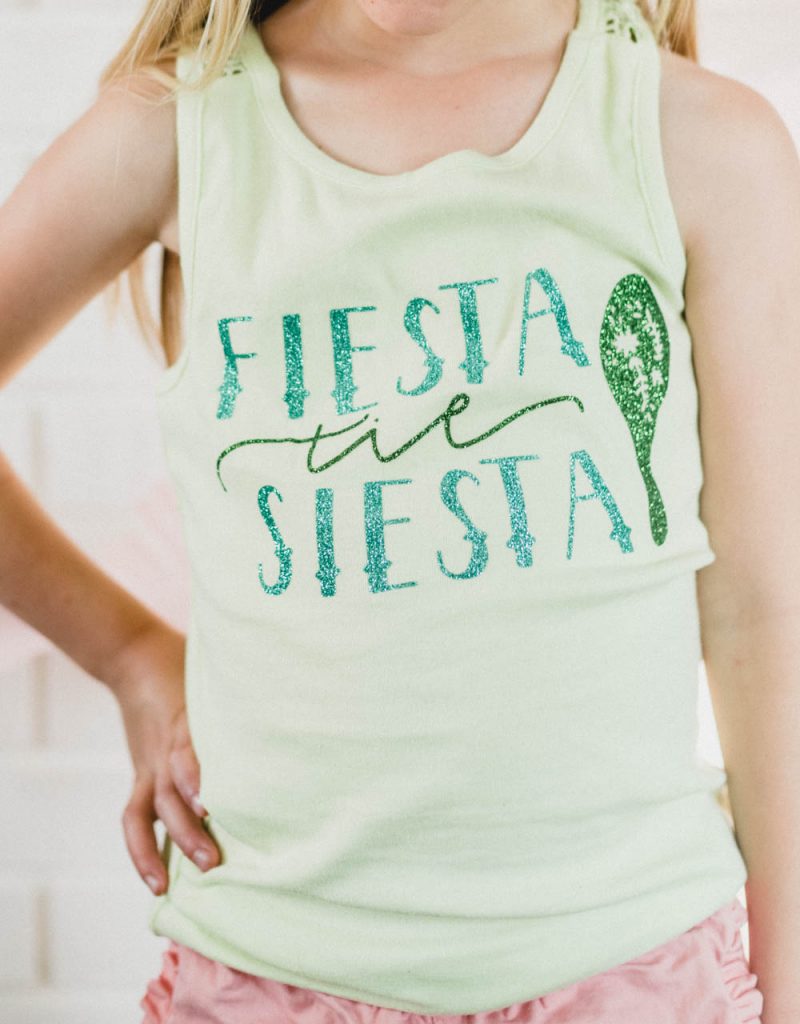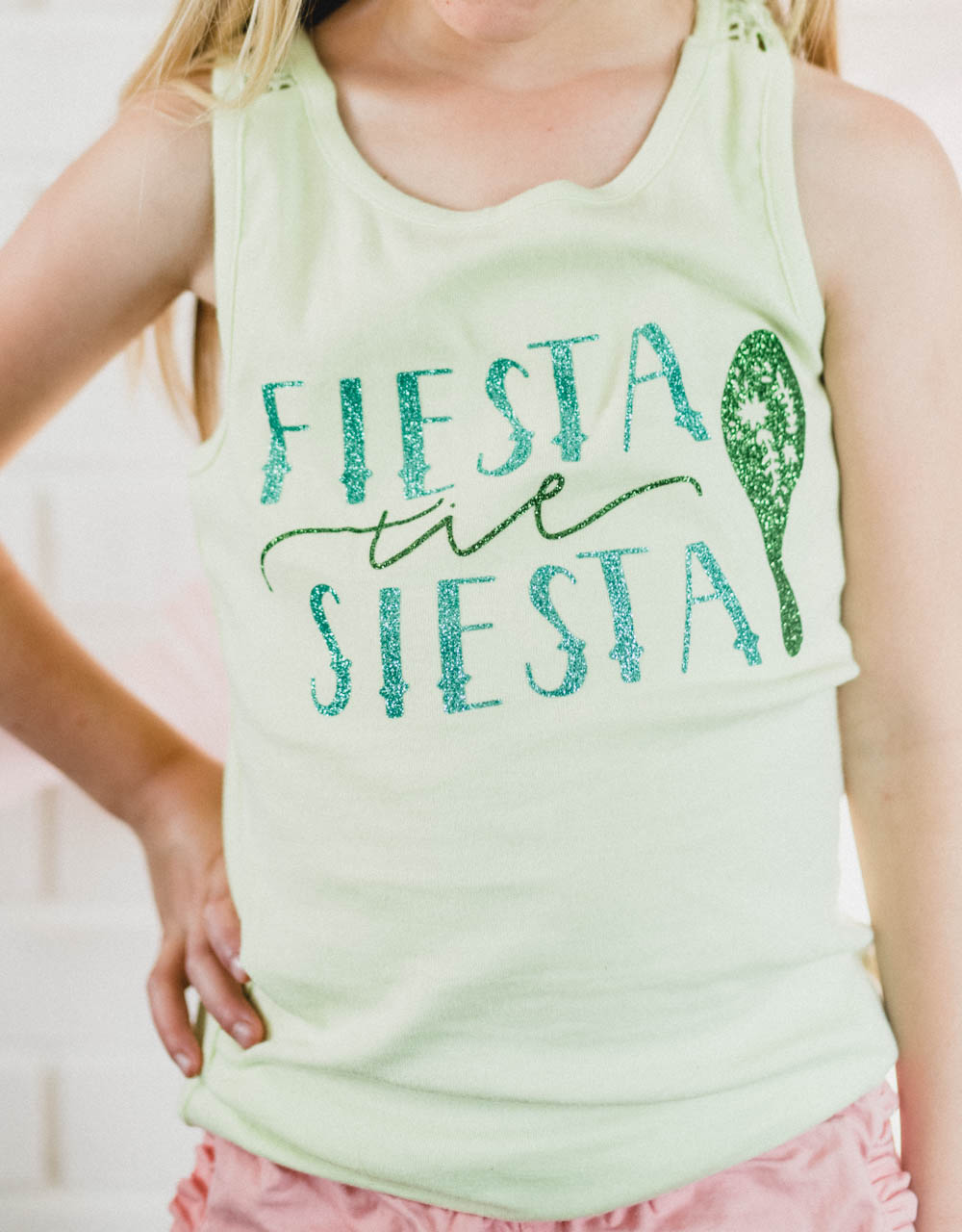 It's that time again! The new Fresh Cut SVG Bundle is here and it's a total Fiesta. I'm loving all the files from this month's bundle, you guys! Those banners! The cacti! And those pinatas?! So darn cute. Every time this bundle comes out, I'm always so impressed with all these ladies mad design skills. You can check out the whole bundle right here!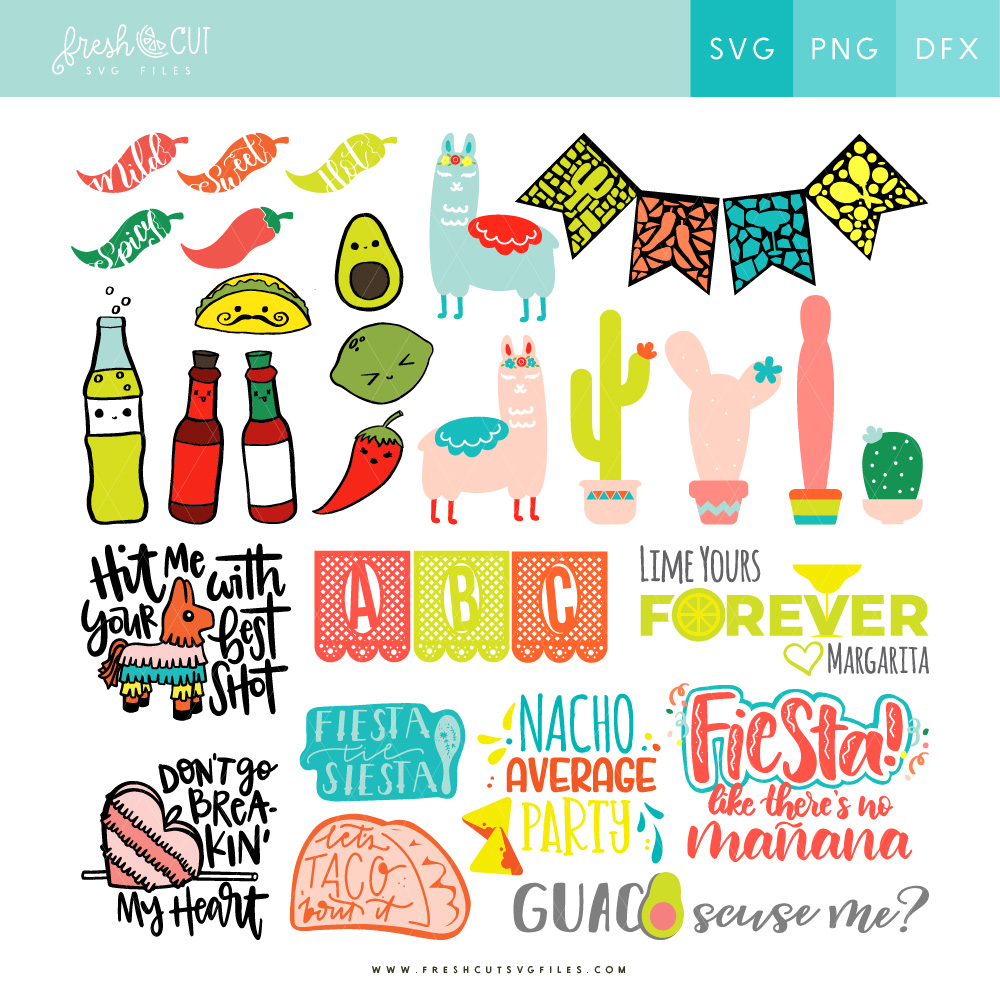 The designs I contributed to the bundle this time around are these two hand lettered Fiesta 'til Siesta and Let's Taco 'bout it. When Aubrey saw these designs, she asked if she could have a shirt made out of them. I can't seem to say no to her. Every time we go shopping lately, I am buying plain shirts to add some fun designs onto for her. I don't blog about them all (we've done a unicorn, firetruck, lamb and I've promised a castle). And I made Calder one this time around too- but can I just tell you how hard it is to get a photo of a baby that is on the move ALL. THE. TIME. They may be a bit blurry, but they're cute… right?! ;)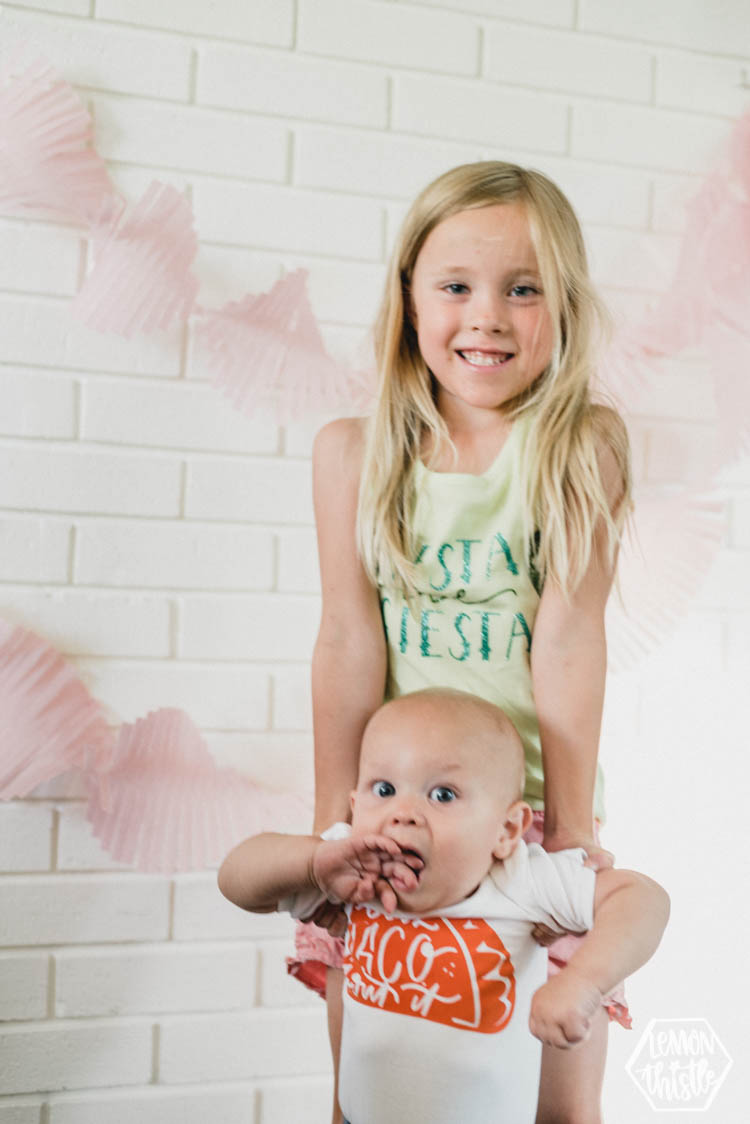 Making shirts for the kiddos also gives me an excuse to pull out some of the fun HTV… like that flocked orange and those glitter HTVs. Since I'm pretty basic with my crafting, I don't pull these out too often I thought I'd give a few tips on these materials in this post!
If you are looking for tips on how to take an SVG file and cut it out… you can check out this post right here for details on that. Just keep in mind that you need to click that check box to mirror your image when you are cutting out heat transfer material.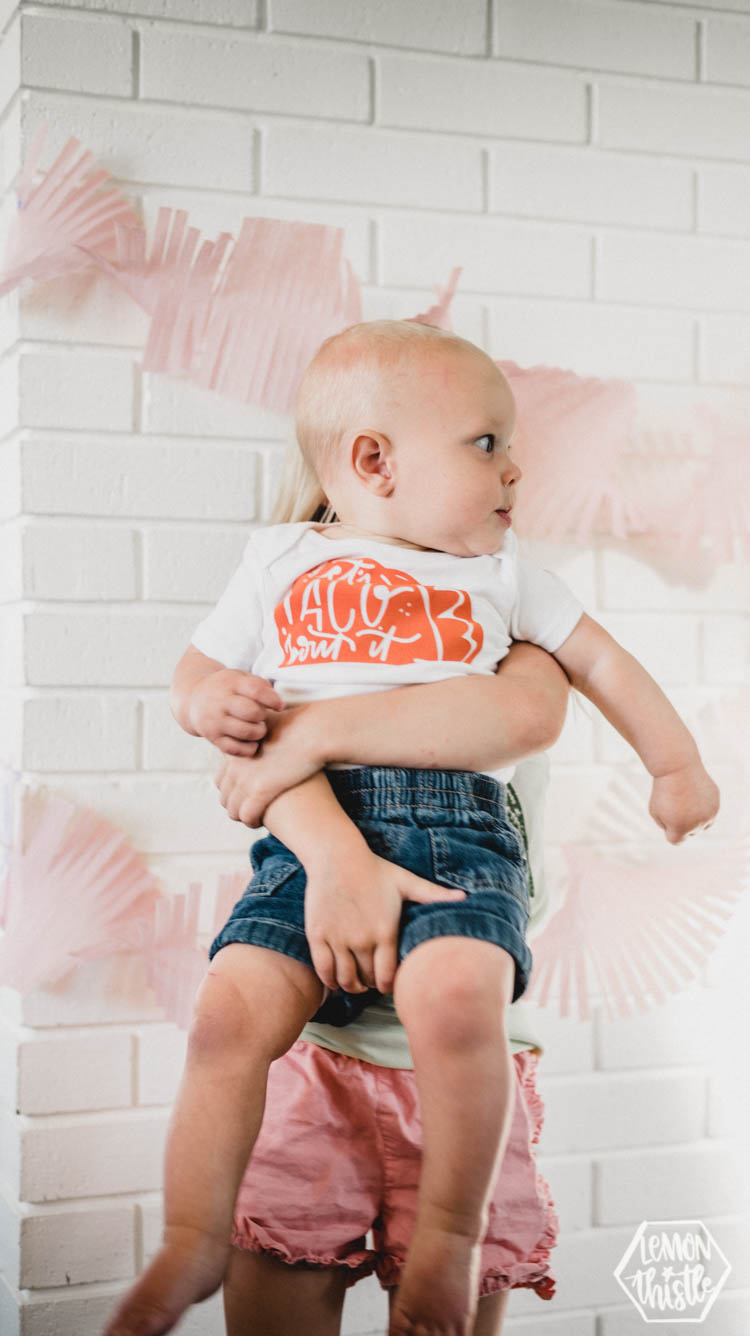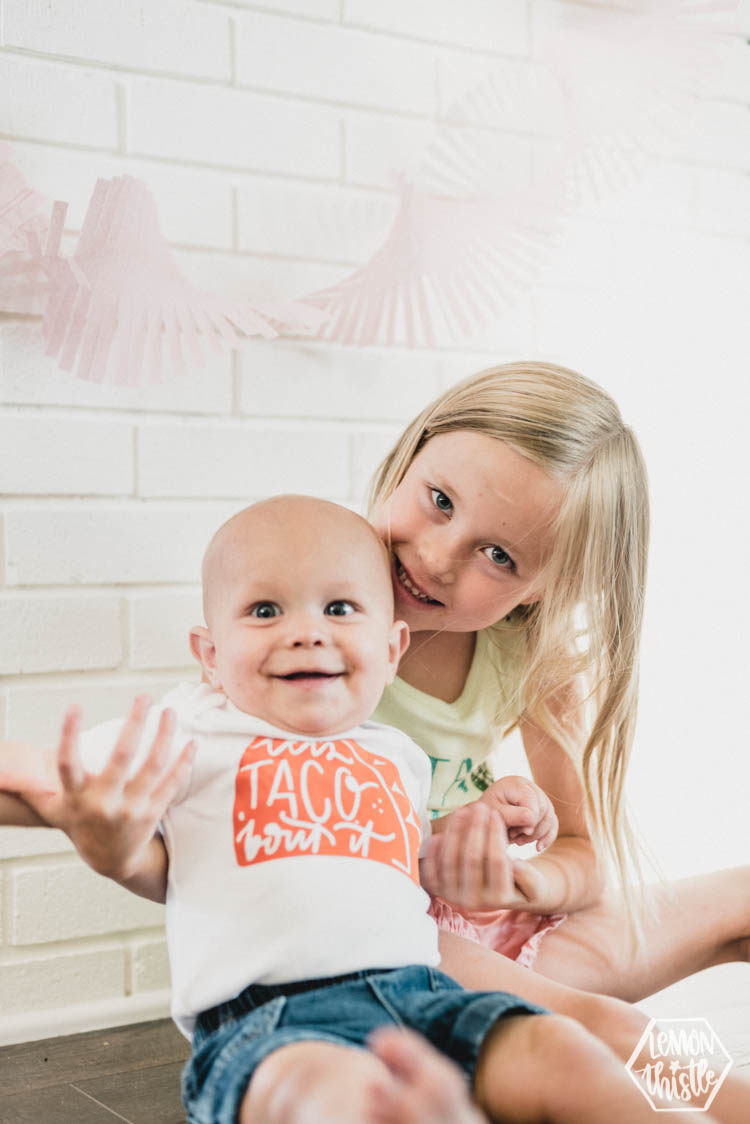 Okay… so tips, tips! The stripflock heat transfer vinyl I've worked with a little bit before (Standout Vinyl sent me some samples to test out so I'm working my way through the brighter colours!). I really do love how soft it is and have been really, really happy with it for other applications. Like this shirt or these pillows or these bags. I've found that it definitely needs more time that is suggested under the heat and this time? I learned that it's NOT great for stretchy material. Regular HTV has enough give in it that even though it's not make for stretchy materials like baby onesies… it works. And doesn't peel until after about 6 washes (which is pretty regular if you are using an iron- you should get twice that with a heat press or EasyPress). BUT stripflock? I got one. The onesie got wet, it stretched taking it off and we had corners peel up. NOT ideal. So I'd definitely only recommend the stripflock on a less stretchy material.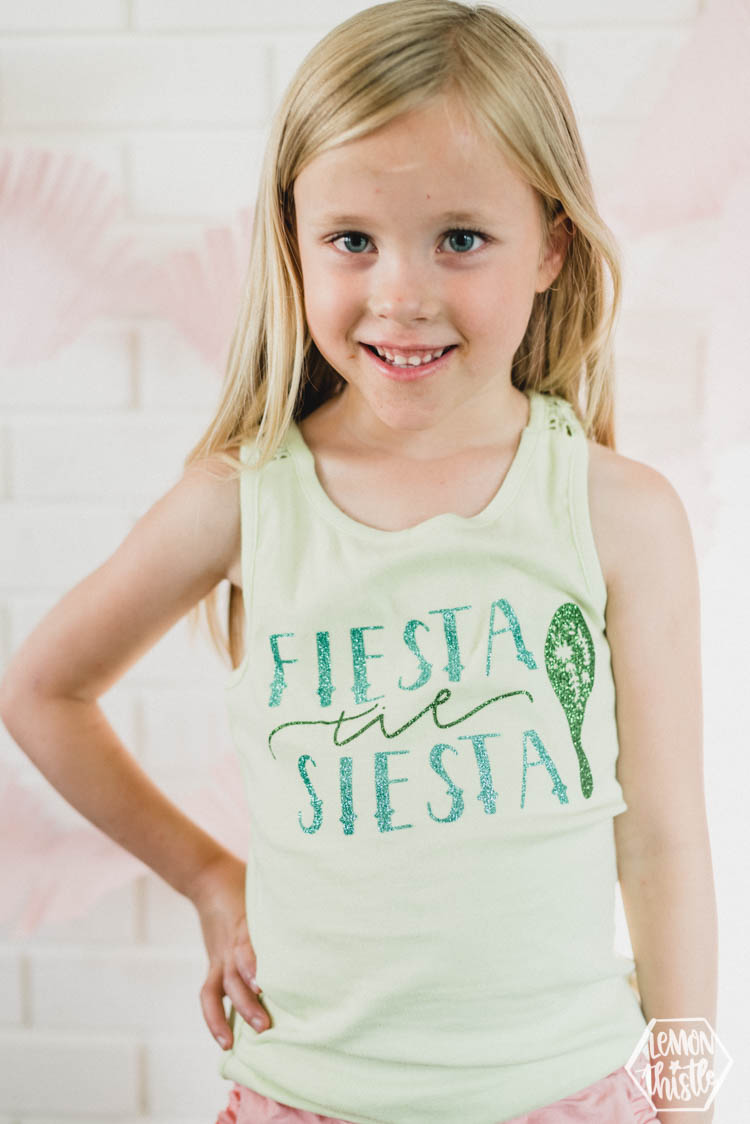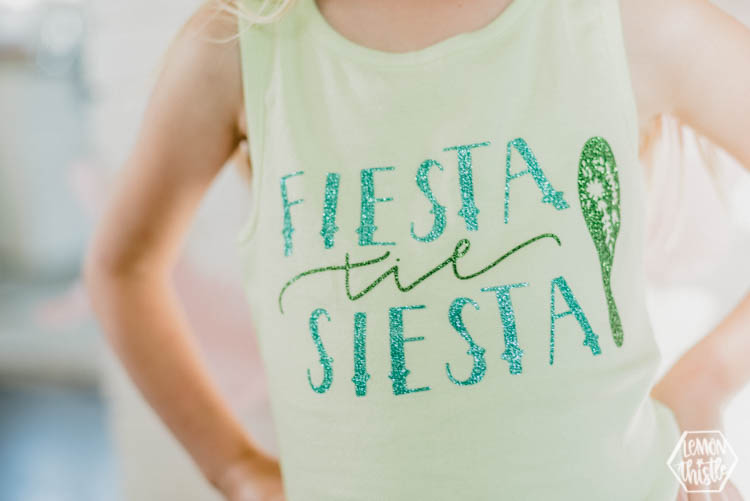 For the glitter heat transfer vinyl, I'd only used it once in the past before (on these shirts) and I could remember that it's really difficult to see the lines when you're weeding. With all the texture from the glitter, the lines blend in so well so weeding (especially intricate details) can be a pain. Using a light pad (like the Cricut Bright Pad) is a great way to see those lines really clearly! Just make sure you bend the material a little bit and the light will shine through the material to show you where it's been cut. Other than that- it's really easy to work with and doesn't seem to behave much differently than regular iron on material. I love that it's warm peel (you can peel the backing off while it's still hot) because I'm so impatient!
Well, those are my tips for you! Now… hop over and check out that bundle before the discount price on it goes away!