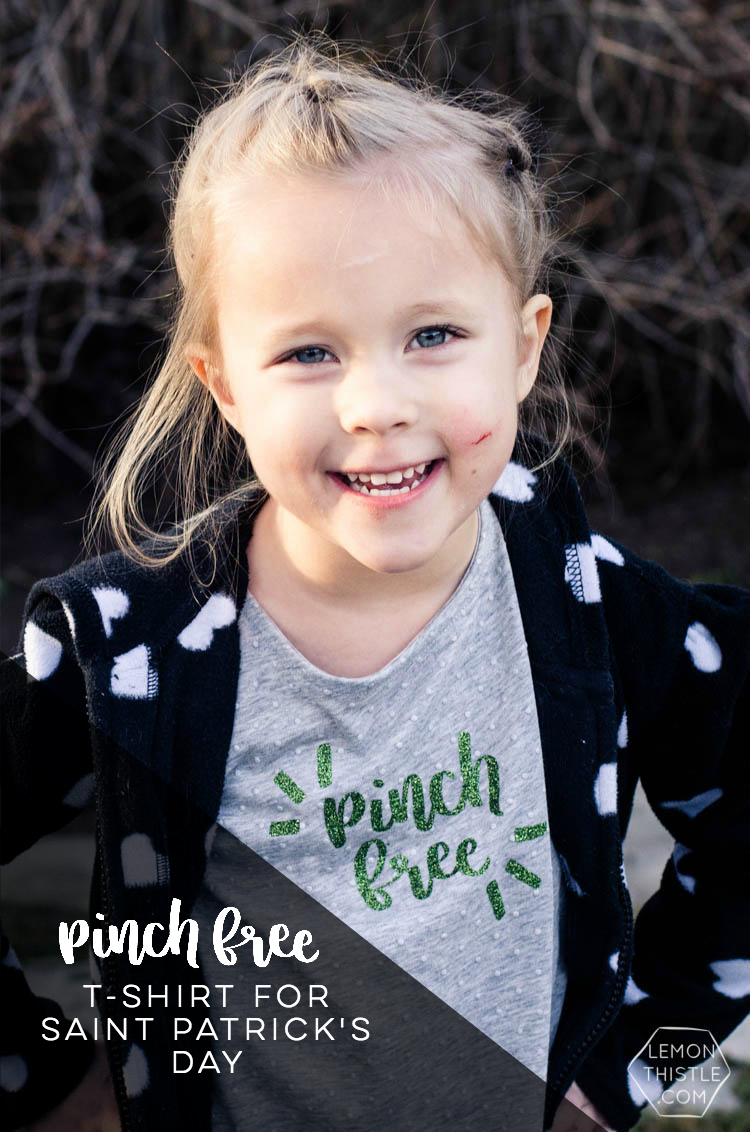 Saint Patrick's Day is coming! Do you do anything for the holiday? I feel like I've blogged about the holiday a LOT considering it's not one we do too much for most years. This year I have only one new project for Saint Patrick's Day and THIS is it. I think I miiiight put together a round up of all my St Pat's posts for you though… because it's fun to look back at things like that ;)
The kids and I have been having so much fun playing with my Cricut to make matching tees for every holiday and event. I thought it would be fun to share a free handlettered design with you to help you stay 'pinch proof' this Saint Patrick's day! Plus you can match us which would make you part of the cool club (your number one motivation, I'm sure). And this time around, we even got Shane a shirt. Eventually, we'll have him wanting to be part of these matching outfit schemes. We even got a photo of us all in our shirts. It's not the best family photo ever (Windsor *really* wanted to be running around instead of staying still), but I'll take it. You can see that I made the 'pinch free' transfers different sizes (and different greens) for each of us. All the boys got them smaller over where a pocket would be. I really love that especially on windsor's and Shane's (I should have made Emmitt's a bit smaller I think). Aubrey and I got ours larger over the whole front of the shirt- and she got glitter vinyl which is totally the way to a little girl's heart.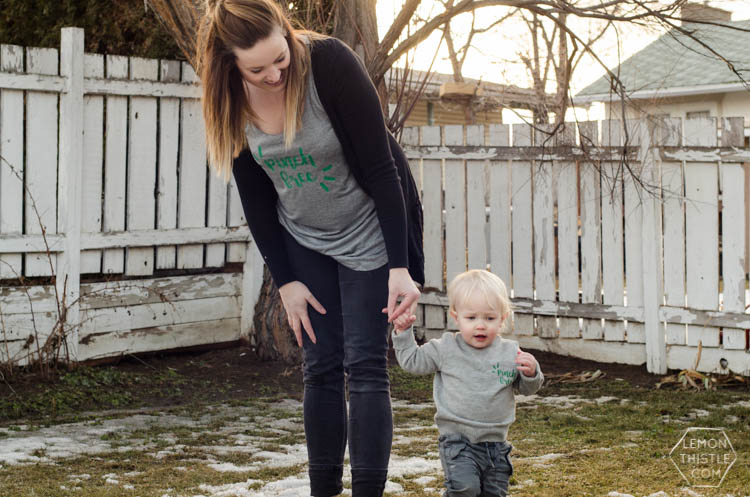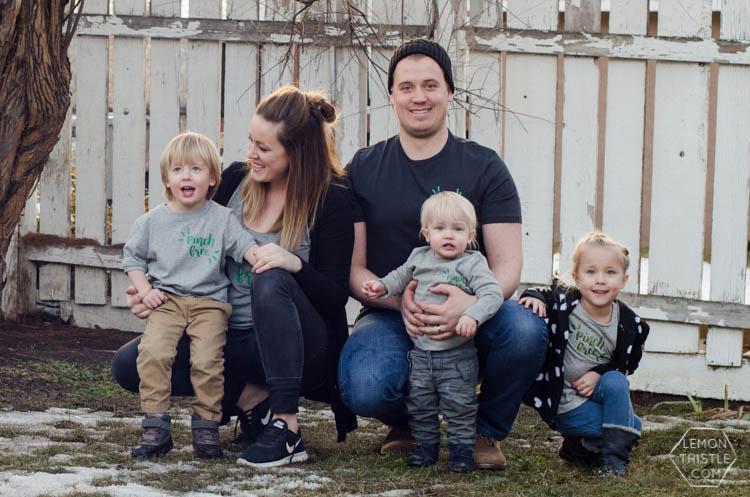 See how none of us are crying in this photo? That's all it takes to make this mama happy. Most of them either had tears or suuuuch goofy faces… like these: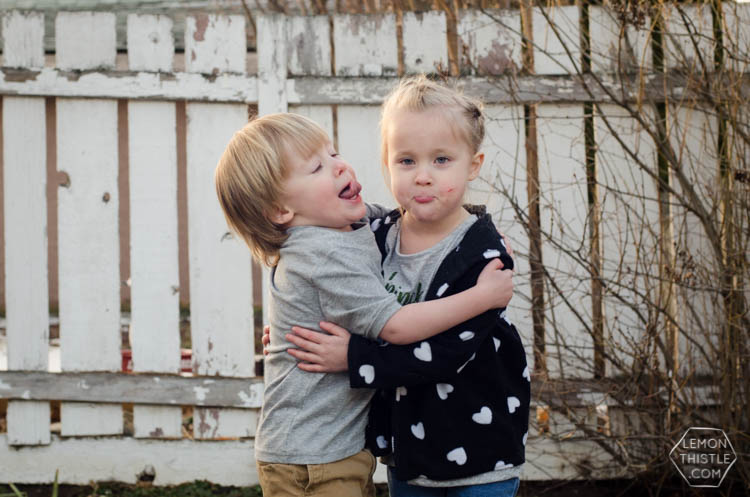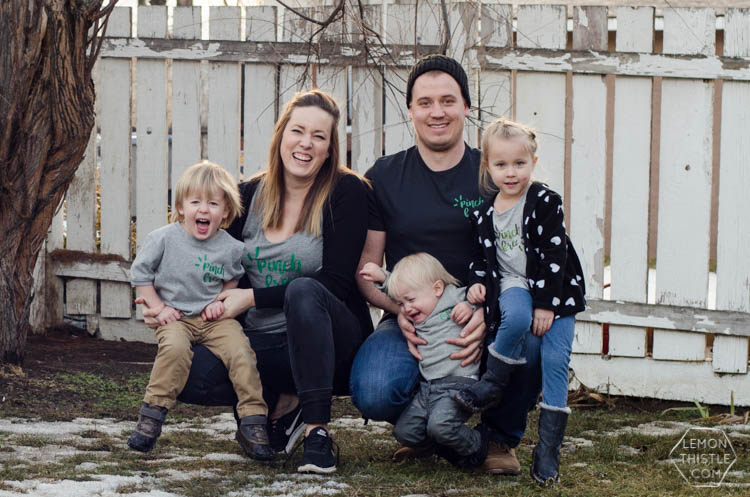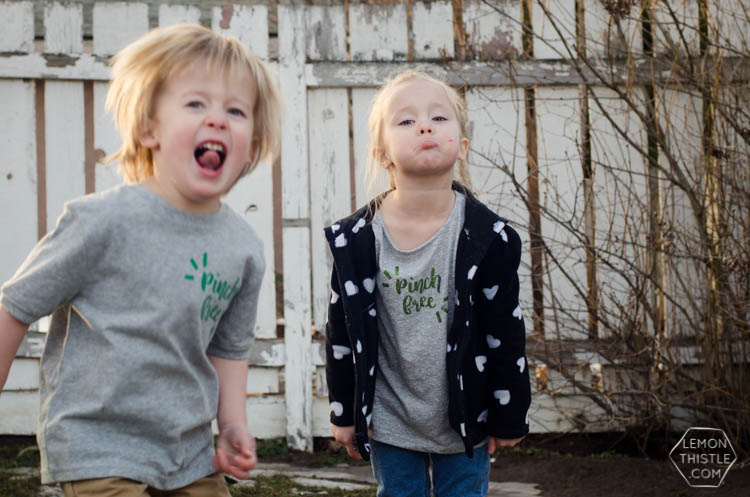 But hey… you can see the t-shirts, so it's a win, right? Ha! Alright, so this has kind of turned into a family photo post… but I don't regret it. Let me run down the instructions and get you the design before I share a *few* more photos (I can't help myself).
To make your own Saint Patrick's Day tees, grab the freebie and load this design into your Design Space for Cricut software (or whatever machine you have!) and save as a cut only image. Size it how you like then make sure to click 'reverse for iron-on' before cutting it out. If you'd like a more detailed explanation of cutting iron on vinyl designs- this post here has screen shots, pictures, and all of my fave tips. I use my Cricut Explore Air for all my cut outs and it's a total dream to work with. Weeding iron on vinyl is my favourite material to weed- I love that it doesn't stick to my hands! Make sure you iron it on for long enough that the backing peels off clean but not so long that the backing starts to shrivel from the heat.
As for tees- try choose something with very little stretch. You'll have the best luck with long term wear that way. We just grabbed ours on clearance at Superstore. I'm a big fan of grey obviously, but the beauty of heat transfer vinyl is that you can put it on any color surface and the color of the vinyl is just as vibrant (not like the print and iron stuff). The vinyl colors we used are this one in kelly green and this glittery one in kiwi green.
Alright… prepare for more family photos ;)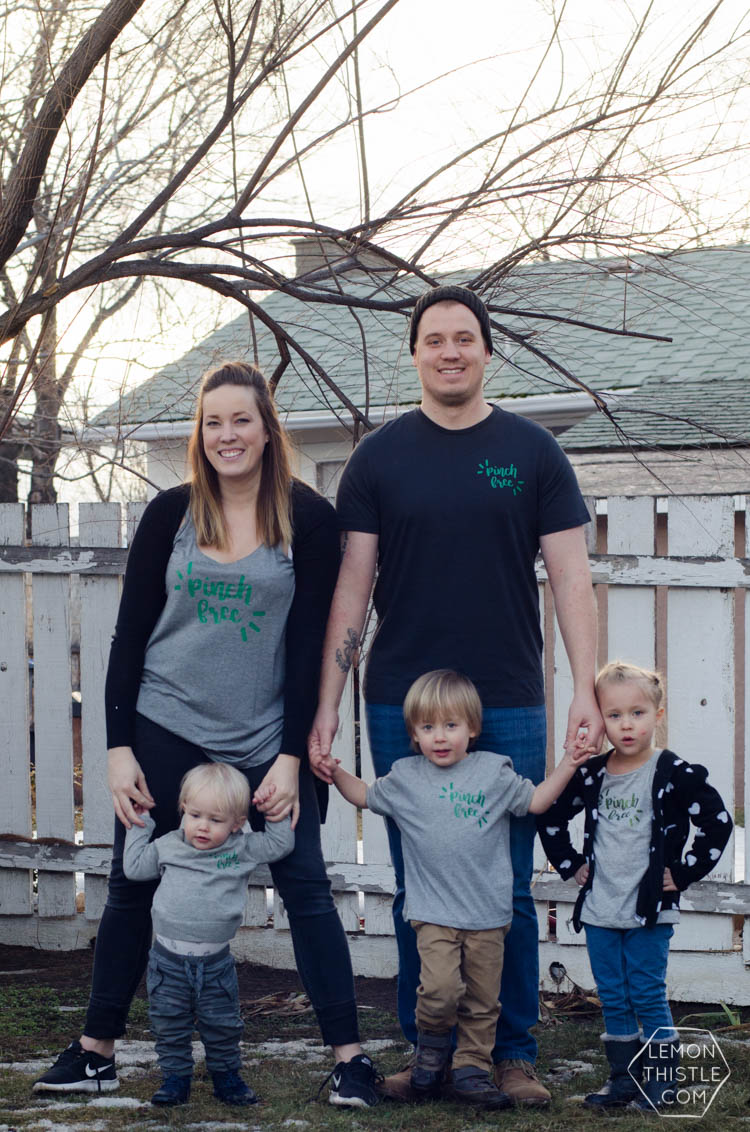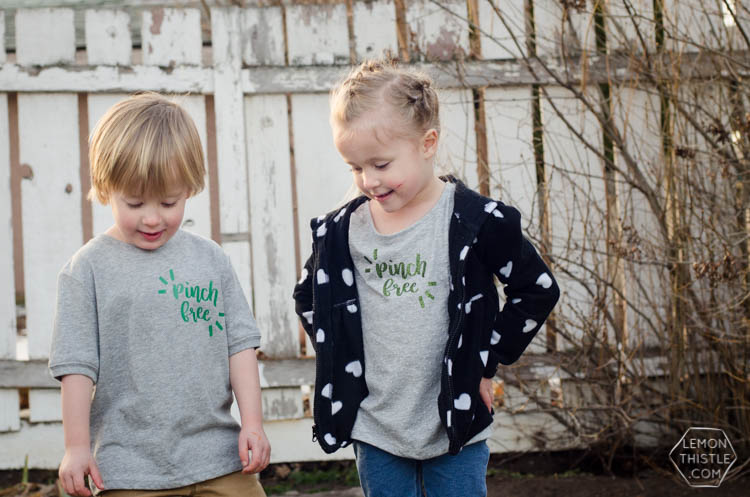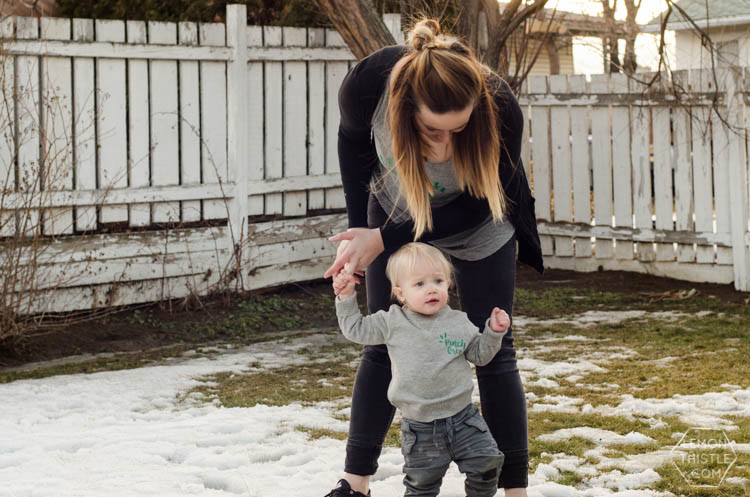 LIKE IT? PIN IT!