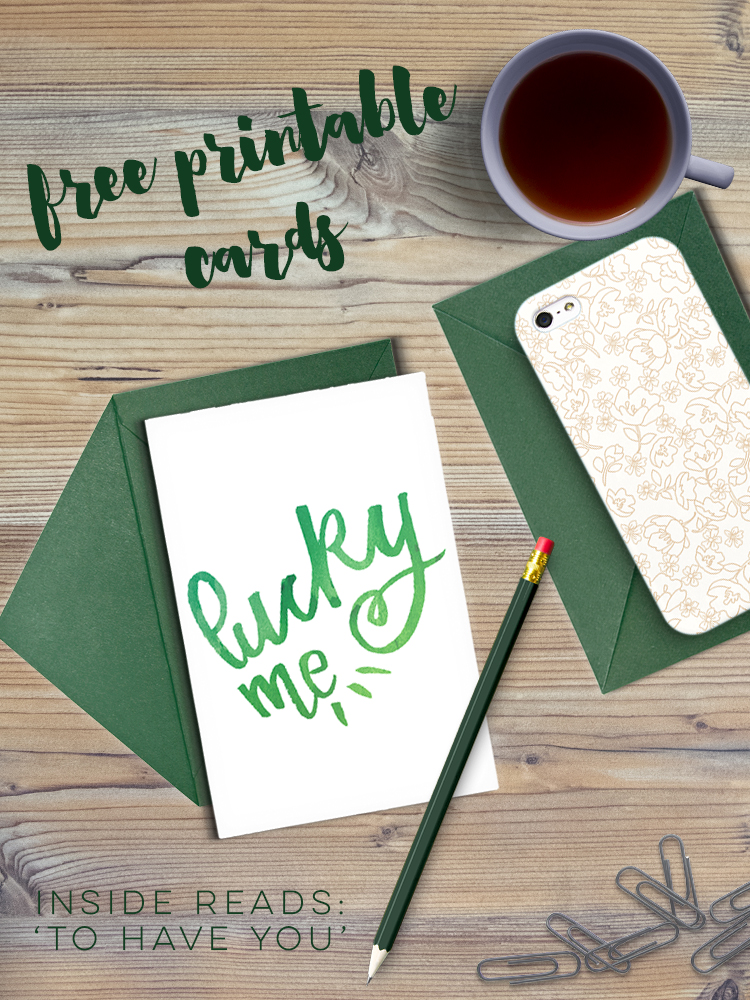 If you've been reading Lemon Thistle for a while now, you'll know I love snail mail… and hand lettering. So of course I had to create some free printable cards for you to send out for Saint Patrick's Day! Or any day of the year really, because you don't need a special occasion to tell someone you're lucky they're around. The outside of these cards I hand lettered to say, 'Lucky Me' and the inside has, 'To Have You' but you could print the one side and leave the inside blank if you prefer!
All you need to do is download these babies right here then get them printed on a heavy card stock. They print two to a page and fit your standard notecard envelope.
Simple, sweet, short. That's it for today's post ;) See you all on Monday when I'm sharing a VERY exciting room reveal! Spoiler alert- it's my kiddos. *jumps for joy*
Like what you see?
Sign up to receive a once-a-week newsletter from me with new posts, exciting updates, exclusive discounts and freebies. Just good stuff!