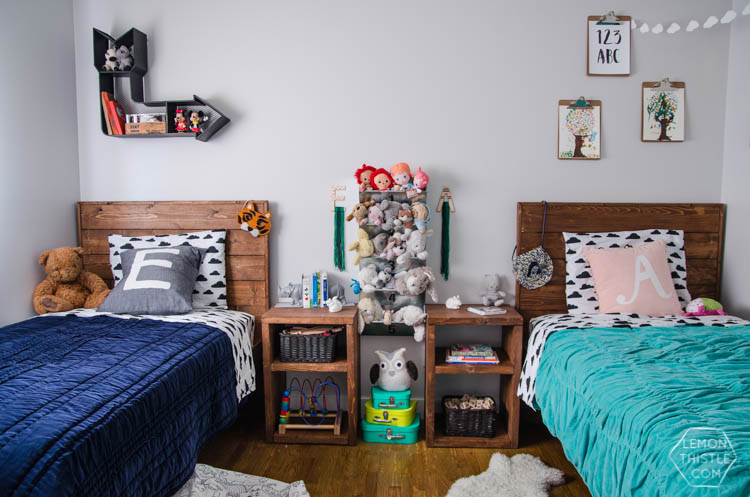 Today is a very exciting day for me! I'm over at Honest to Nod (aka The Land of Nod's amazing blog!) sharing our twins' big kids' bedroom. We took away their cribs last spring or summer and moved their crib mattresses to the floor. We decided we would skip over the toddler beds, so went ahead and got twin mattresses. Those stayed on the floor for a while too since we couldn't find beds that we loved at a price we could manage. After all… we would have to get two! Once we decided we would DIY their beds and nightstands, we were ready to start. Designing a shared bedroom for a boy and girl was harder than I'd first expected. I'm so happy with what we've come up with though!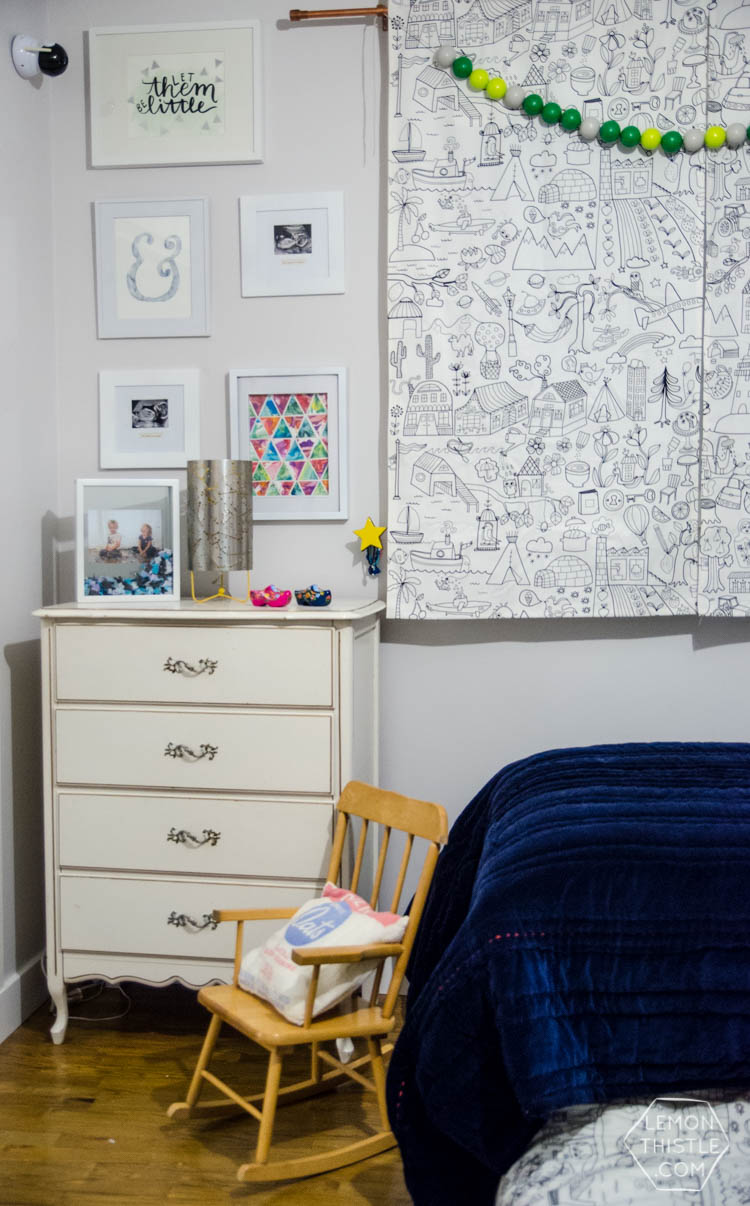 This shared bedroom includes SO many DIY components, but also some great products that help make it a place our kids love to be. We actually finished this room a few months back so as any serial DIY'er will tell you… things have changed. I'm hoping in the next month or two to share the 'updates' we've made to the space. But in the meantime… hop over and get all the details and DIYs on the room at Honest to Nod!
Like what you see?
Sign up to receive a once-a-week newsletter from me with new posts, exciting updates, exclusive discounts and freebies. Just good stuff!