These DIY faux chalkboard signs are easy to make using your Cricut and the Cozy Christmas Handlettered SVG designs!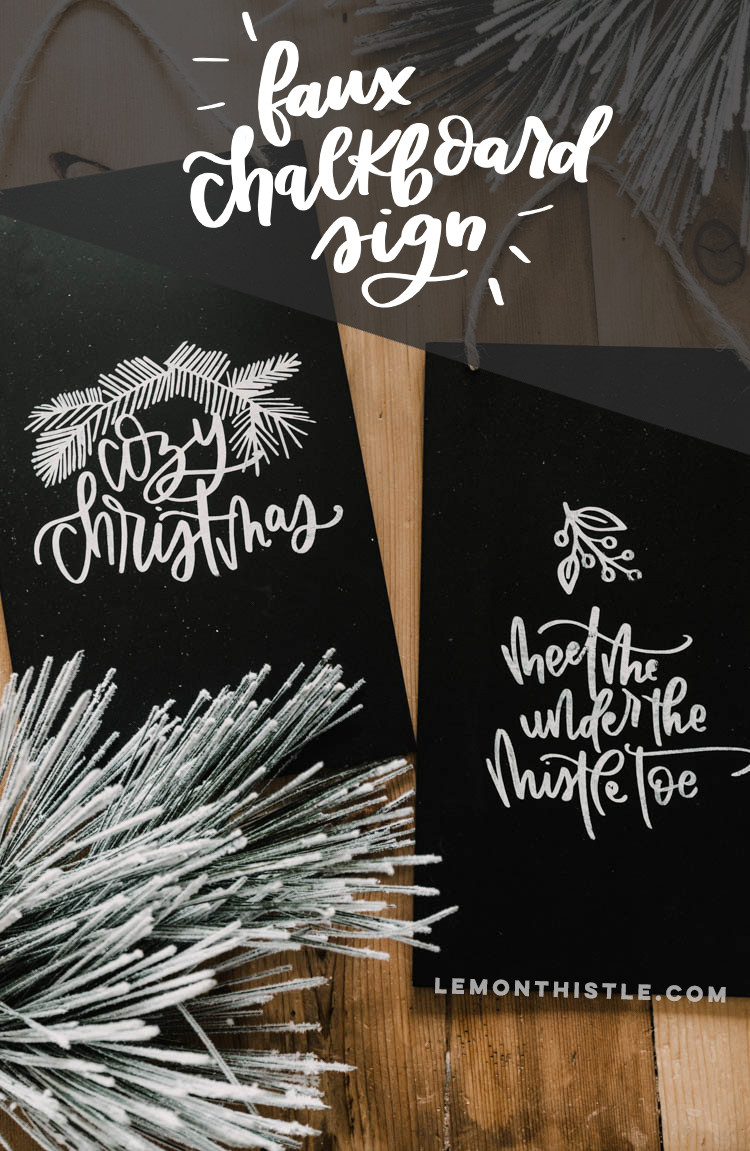 Post originally published November 2018, updated November 2022
If you're preparing for the holidays like I am, these faux chalkboards are the perfect craft to get you into the Christmas spirit and ready for gifting! I created two, one for myself and one for gifting- but you could create as many as your patience cares to ;)
I made these faux chalkboards using some SVG files I lettered and illustrated. As per usual, I made a few hand lettered phrases to go in the bundle, but I also added some holiday greenery to the pack as well. I think they pair really nicely together to make signs (like I'm making here) but they also look so sweet on their own!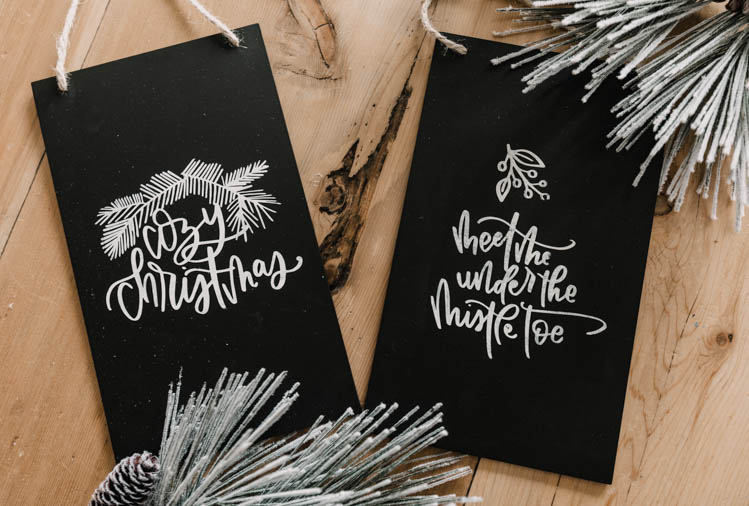 I made these DIY faux chalkboard signs and I'm super happy with how they turned out. These ones are holiday but the tutorial could be used for any season or just every day signs. I love that you get the look of chalkboard (because black and white is my faaaave) BUT you don't have to worry about the chalk rubbing off and ruining your hard work. If you were someone who makes signs for craft fairs or just wants to make something for all their neighbours… this is the perfect craft for you.
Cozy Christmas Hand Lettered SVG Bundle