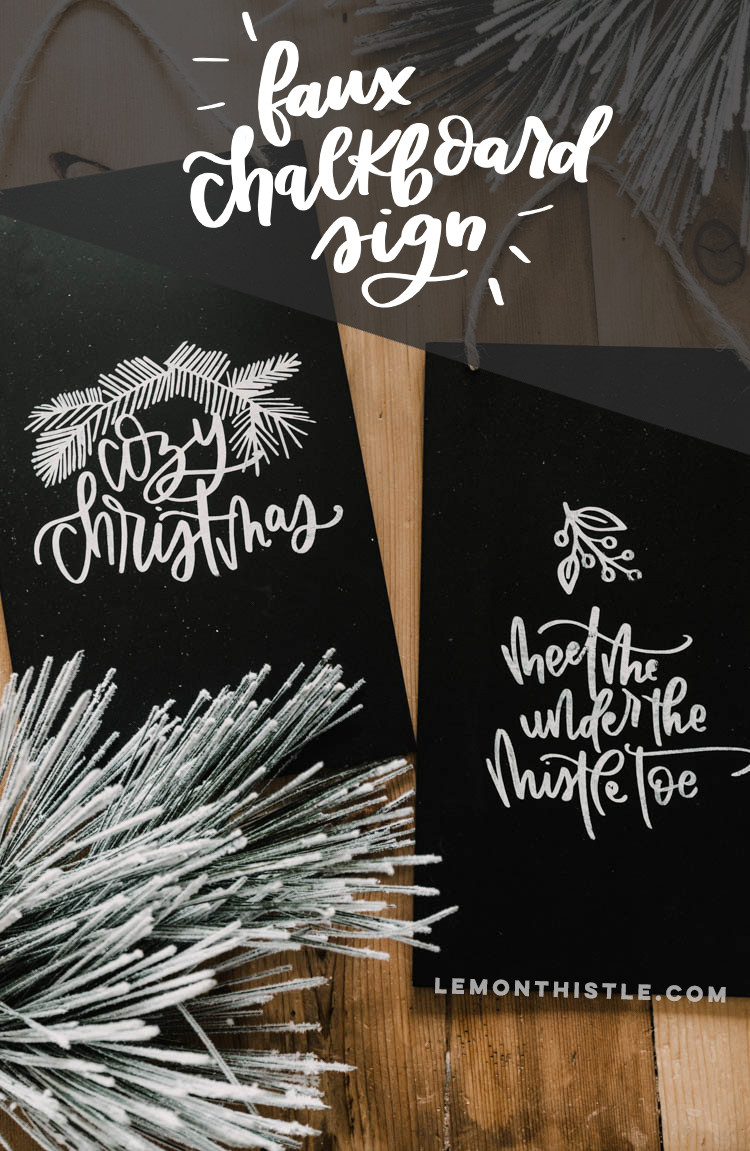 Now that Halloween has passed… prepare for the world of blogging to be taken over by holidays! I'm kicking it off with a rad DIY to celebrate the launch of the Cozy Christmas Fresh Cut SVG Bundle! This month's Fresh Cut SVG Bundle is SO darn cute, you guys. It might be my favourite yet.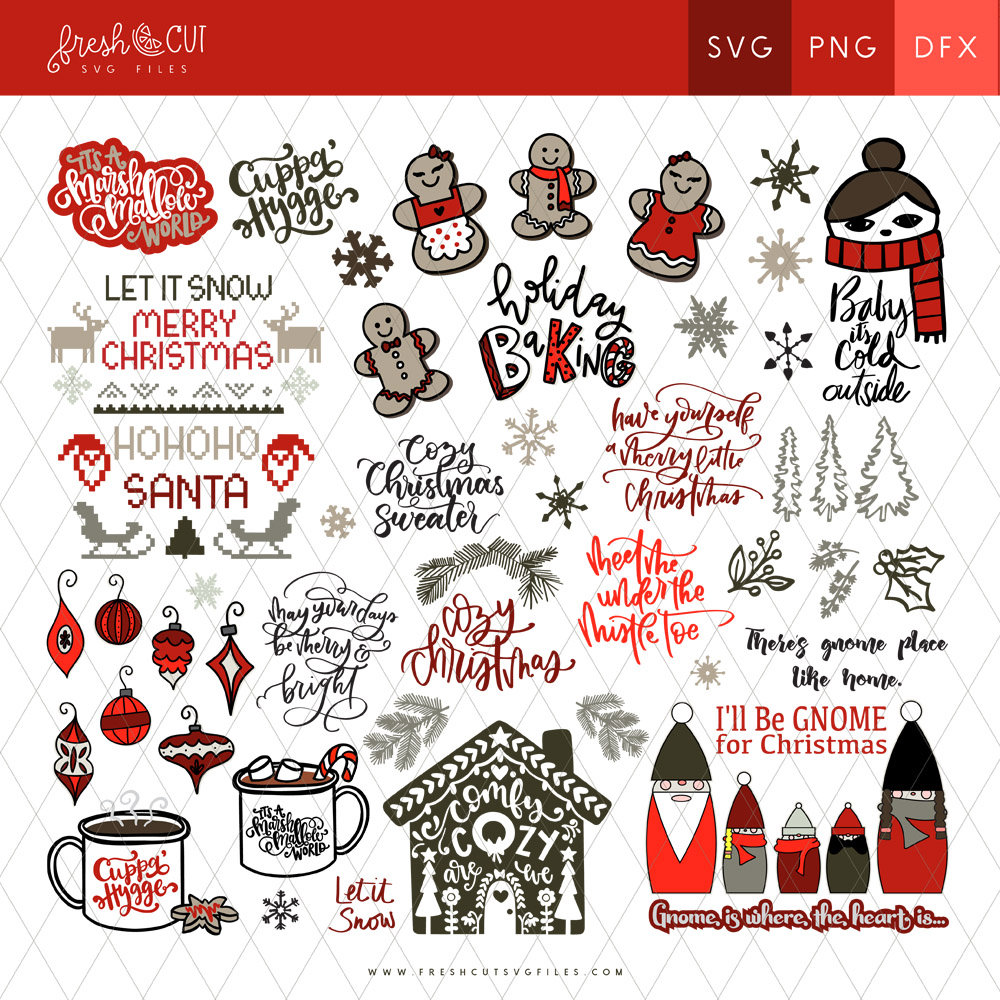 As per usual, I made a bunch of hand lettered phrases to go in the bundle but I also added some holiday greenery to the pack as well. I think they pair really nicely together to make signs (like I'm making here) but they also look so sweet on their own! Some of the branches also made a rad printable scrapbook paper pattern that we included as bonus files for the bundle. And last idea (I'm really loving how versatile these files are!) is to use the greenery cuts out of paper and make a 3D wreath… who wants to do it?! Wouldn't that be amazing?!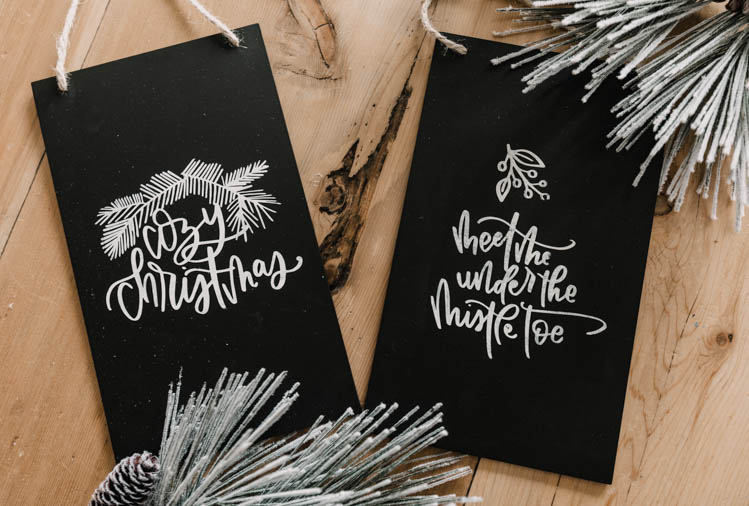 I made these DIY faux chalkboard signs and I'm super happy with how they turned out. These ones are holiday but the tutorial could be used for any season or just every day signs. I love that you get the look of chalkboard (because black and white is my faaaave) BUT you don't have to worry about it rubbing off. If you were someone who makes signs for craft fairs or just wants to make something for all their neighbours… this is the perfect craft for you.
I found these signs in a bundle at Michaels for a total steal. I can't even remember how much it was for a pack of them but it worked out to just a couple dollars per sign. If you wanted to make your own, you could just cut wood to size and spray it with a black chalkboard paint.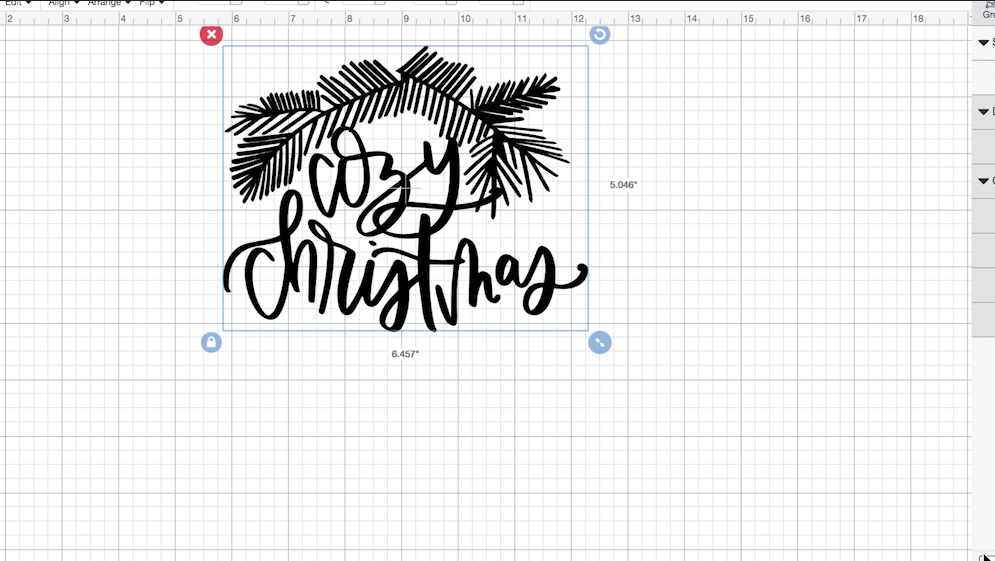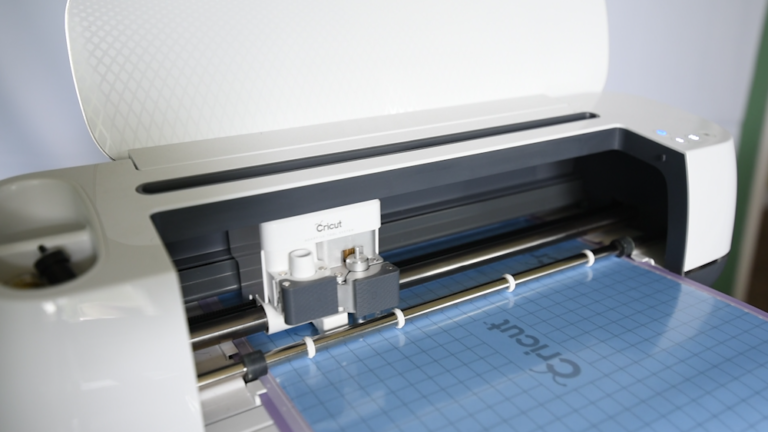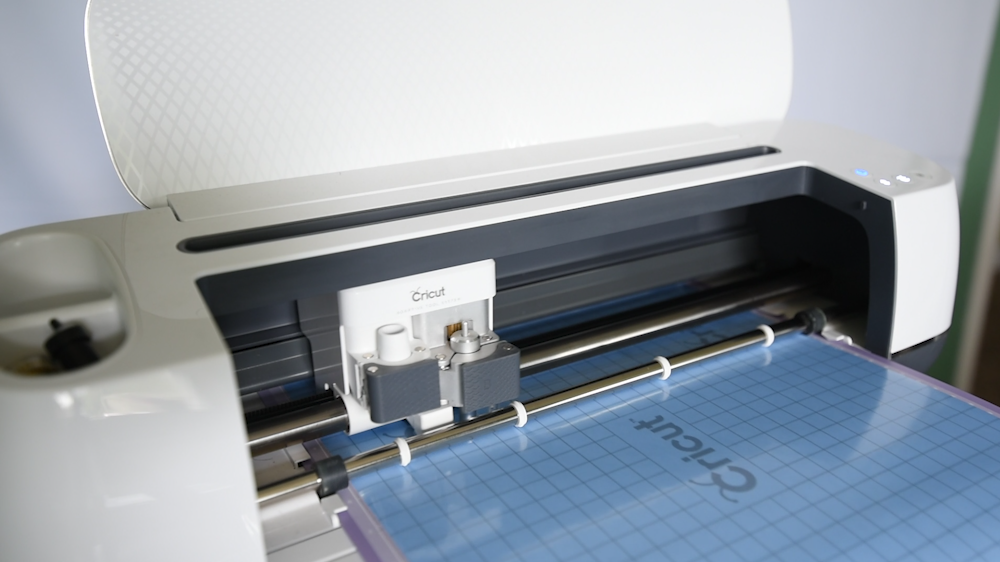 To make the design, I used Cricut Stencil Vinyl. To do this, I uploaded the designs to Cricut Design Space and spent some time playing with the arrangement. I paired each hand lettered phrase with a greenery illustration. When you have them arranged how you want them, select the files and 'weld' which is in the right hand panel. This will make them into ONE file so when you cut them out they will be arranged exactly how you've put them. If you're cutting out multiple stencils, when you are on the mat preview screen, just make sure to space out the designs enough that you will be able to stencil without super thin edges.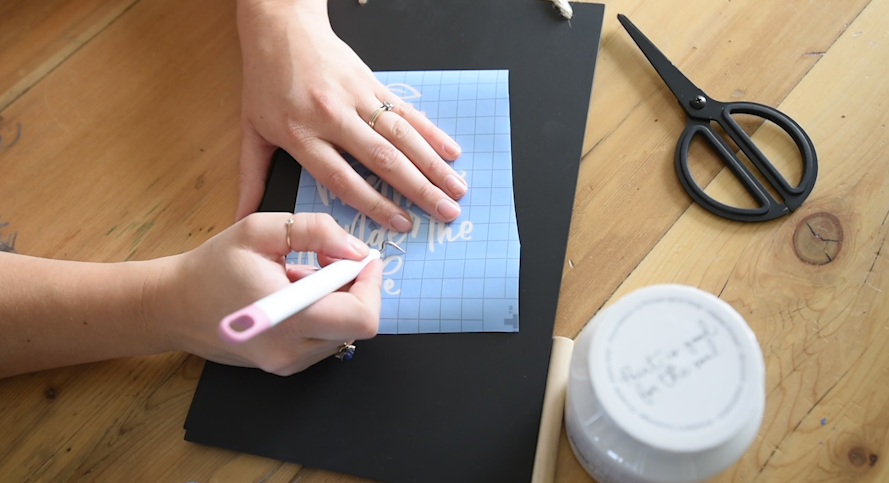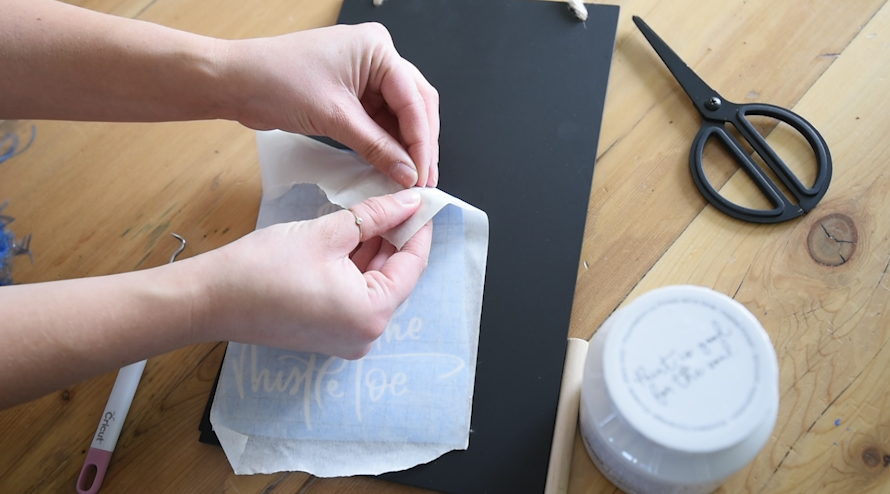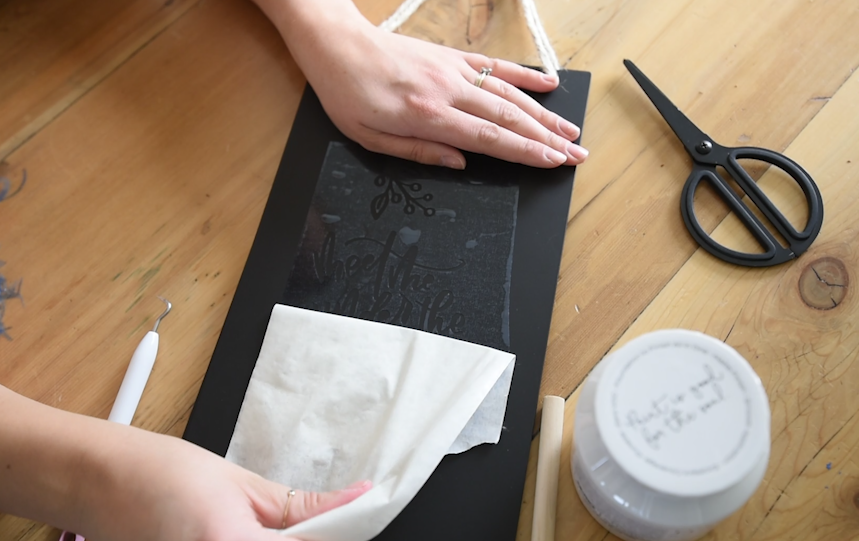 I cut mine out using my Cricut Maker but since this is a standard vinyl, any of the Cricut machines would cut it out perfectly. Once it's cut out, just weed it and use transfer tape to apply it to your sign. Take time to really smooth out all the bubbles and make sure the edges (around where you'll be painting) are really adhered to prevent bleed. I have never used Cricut Stencil Vinyl before- I've always just stencilled with regular vinyl but I'm so impressed with how little bleed there was. I actually don't know if there was any bleed at all. It was amazing to work with!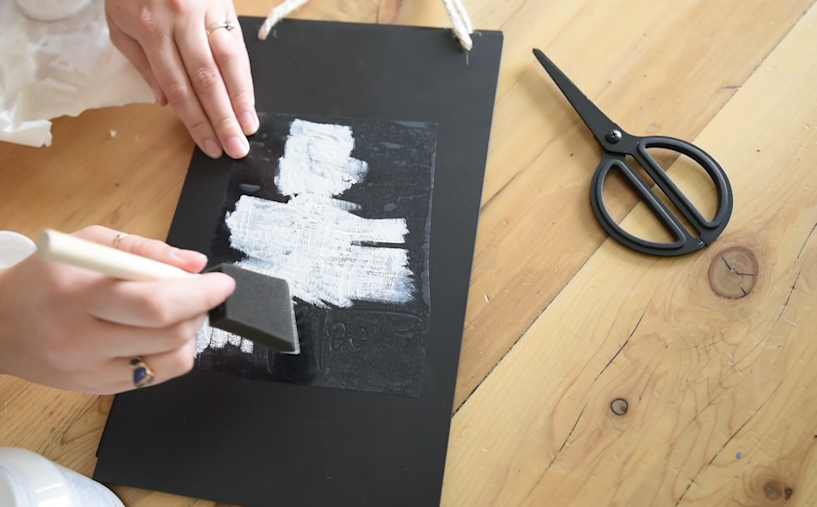 Then you can go ahead and paint! Use the TINIEST amount of paint possible for this. I used Fusion Mineral Paint in Casement and really love how matte this dried. I used a foam brush and just barely dipped it in. I dabbed it off on some paper before starting to dab on my design to make sure that I was getting a chalky look and not super even coverage. You could totally just paint it on if you wanted thicker more even coverage but I love the way that this looks chalkboard-like.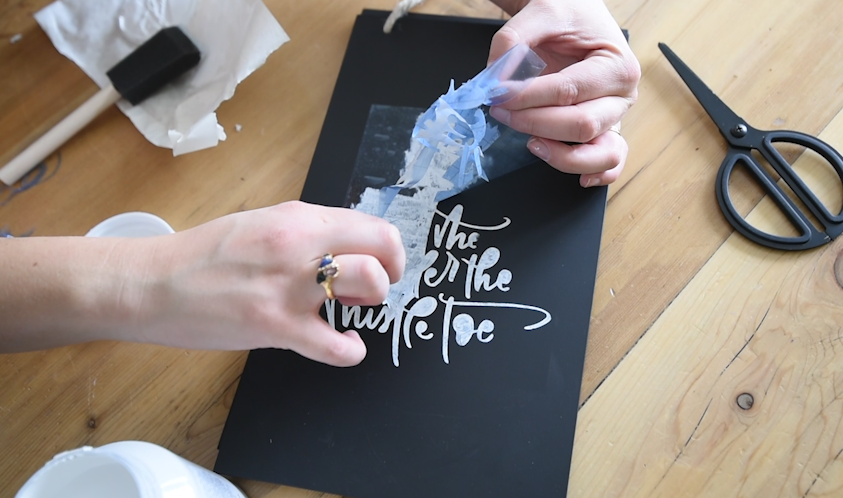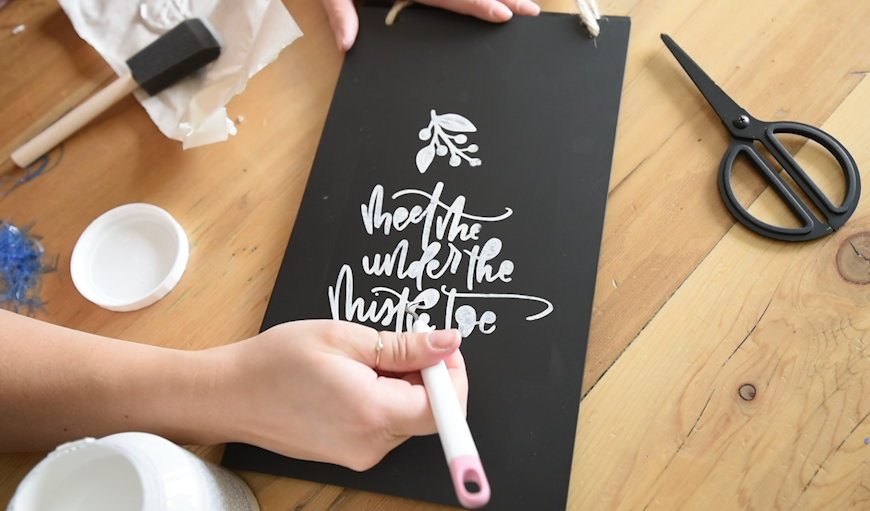 Then you can peel back your stencil! I did this while my paint was still wet. I used my standard weeding tool to get the little pieces inside the 'e's and such. It was such a simple DIY and I could see making a whole bunch of these for gifts would go so quickly. Plus… they're beautiful!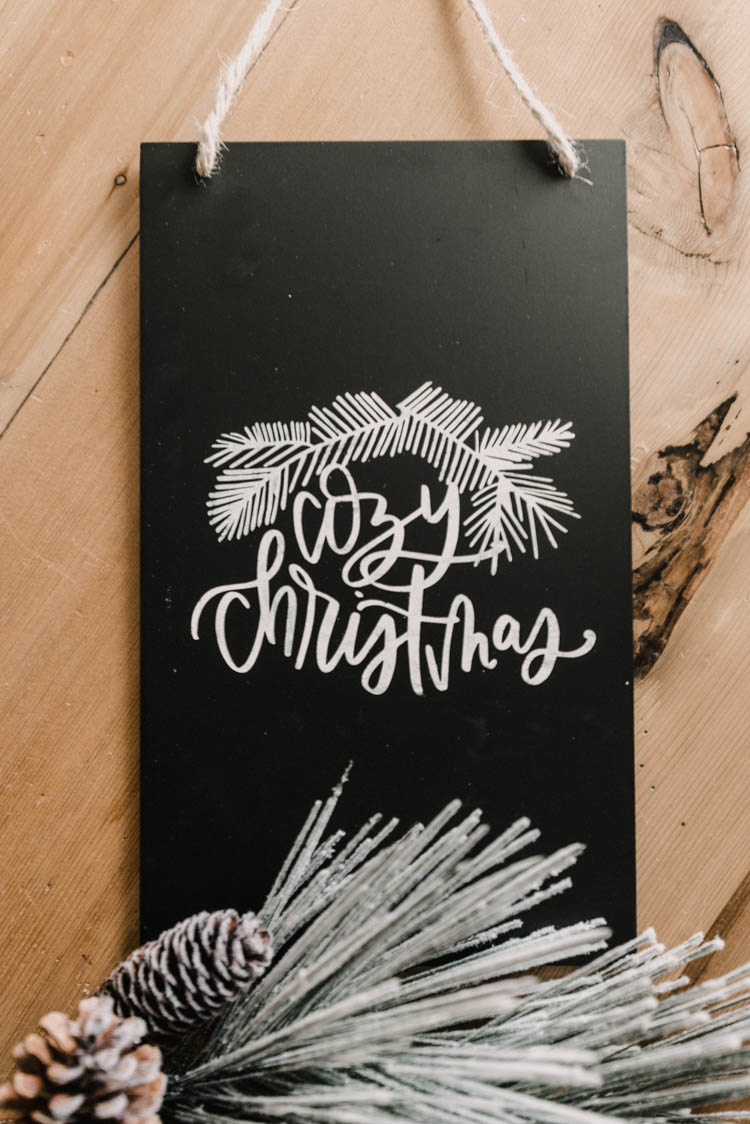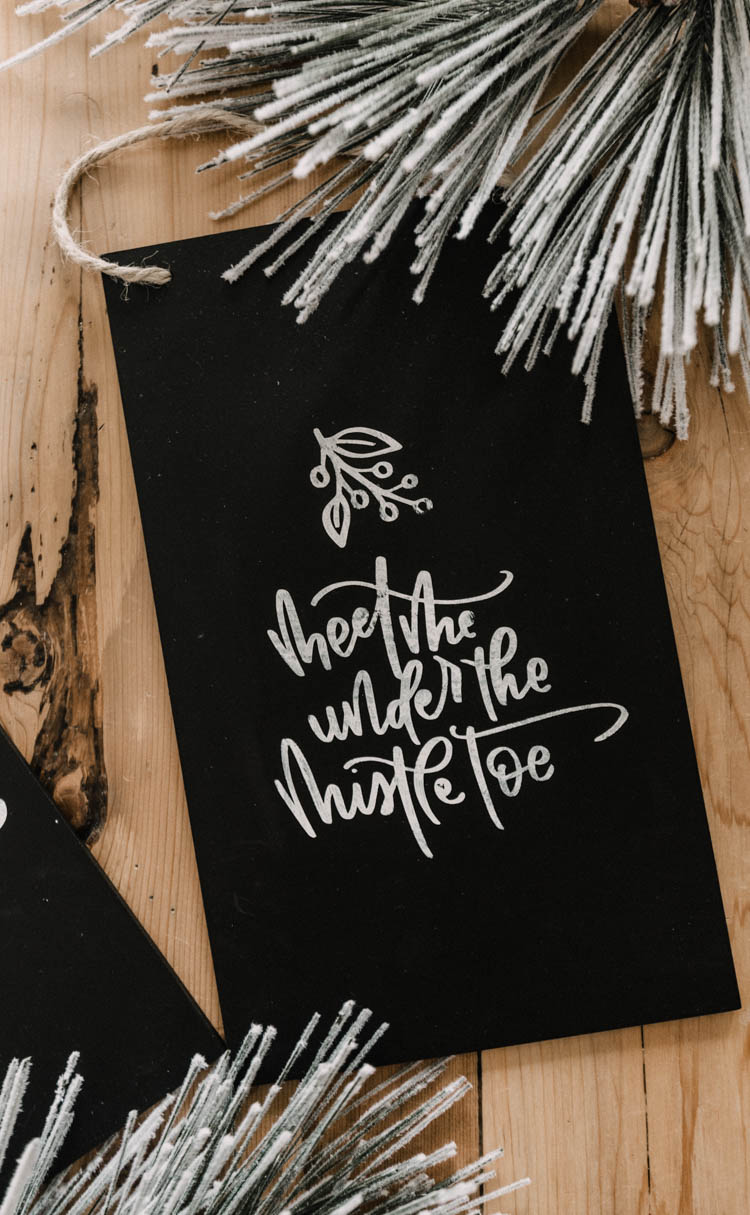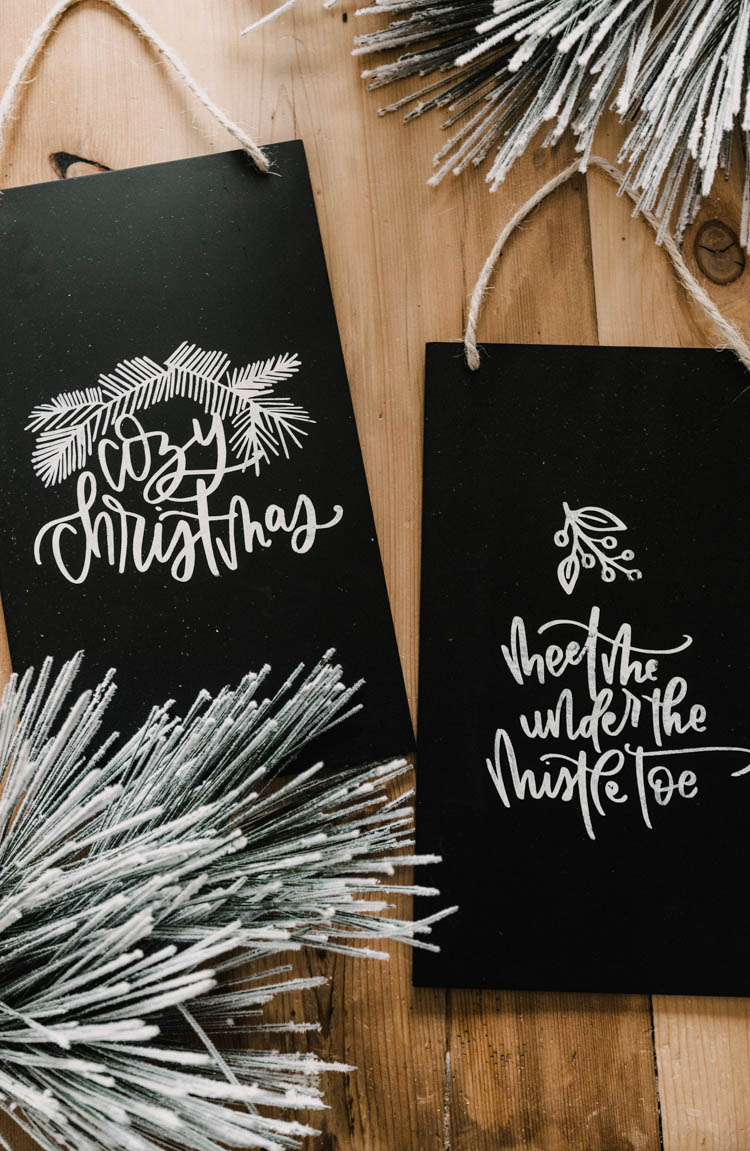 If you love these designs, you can grab these and 60 more as part of the Cozy Christmas Fresh Cut SVG Bundle- it's a smoking deal right now!