These free printable first day of school signs are perfect for easy back to school photos- plus coordinating signs for the last day of school! I know what you're thinking, "But Colleen, these are for last year!" Guess what?! Even though I haven't photographed my children holding this year's sign yet, the printable signs have been updated with the 2022-2023 school year – Enjoy!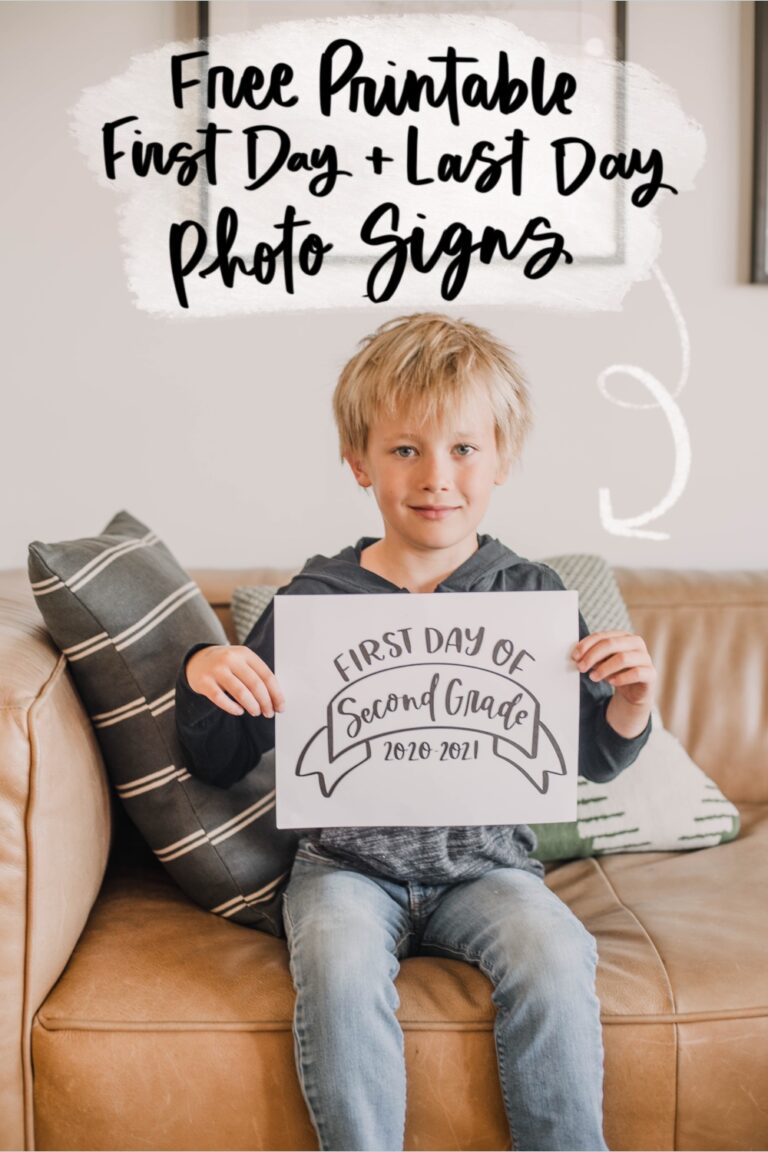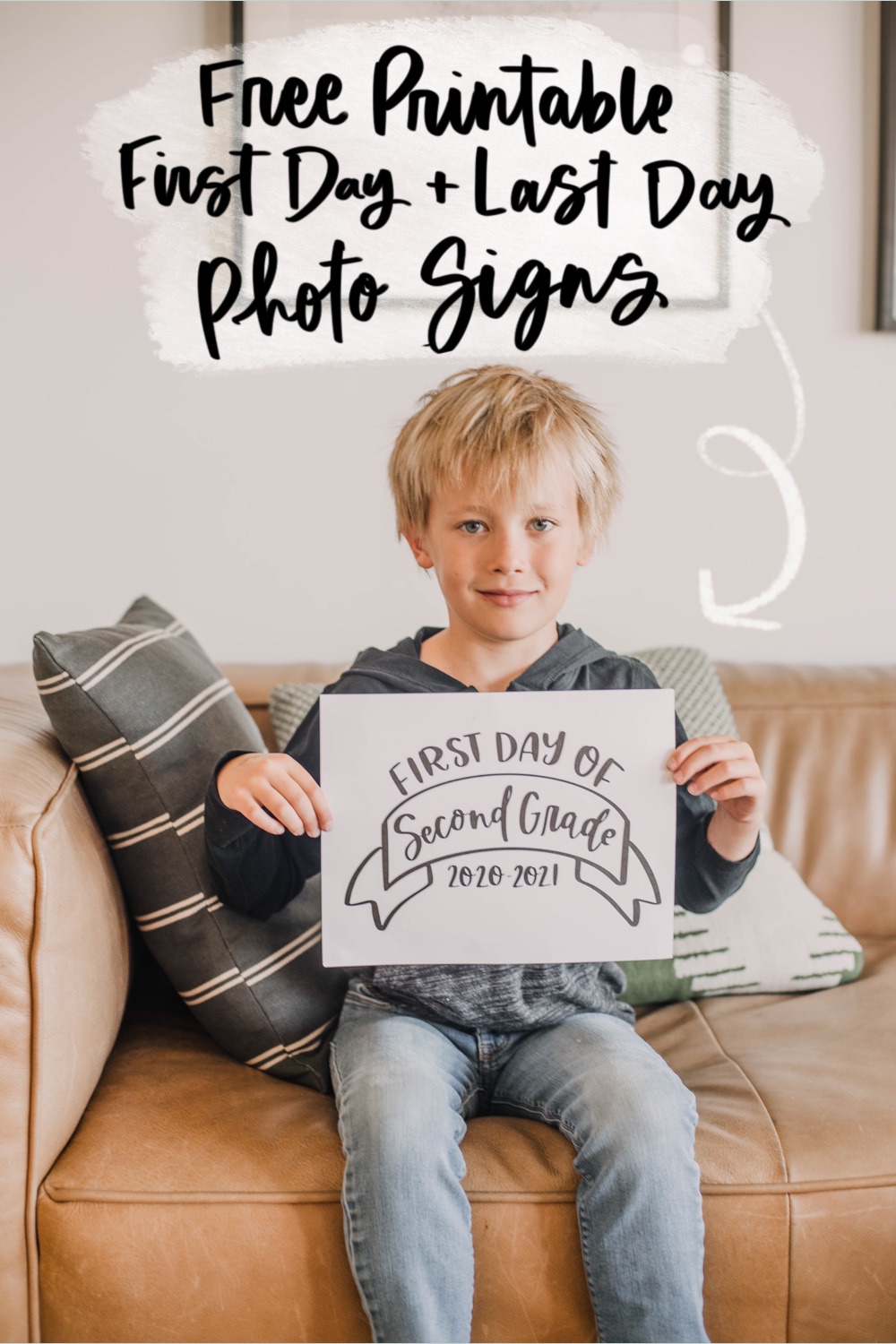 We're a few weeks away from the first week of school around here but I've been seeing so many families are already heading back! Even if this finds you after the first day of school- make sure to save it, because I'm sharing first day AND last day of school signs as a free printable today!
I've been making these signs for my kids since their first day of preschool. It's usually super last minute while they're getting shoes on I grab a sheet of paper and letter a banner with some text, and every year my Instagram friends are so sweet to compliment these rushed signs. So this year I planned ahead and created a full set for you- no matter what grade, or level of schooling, I think I've got you covered!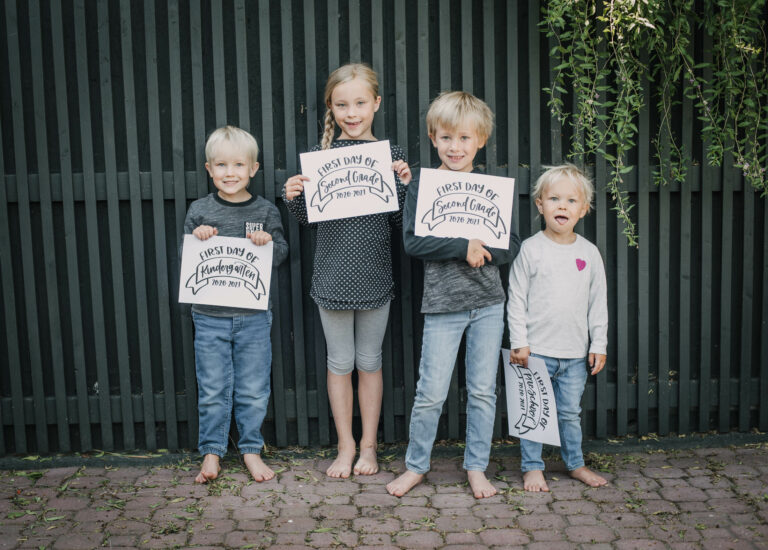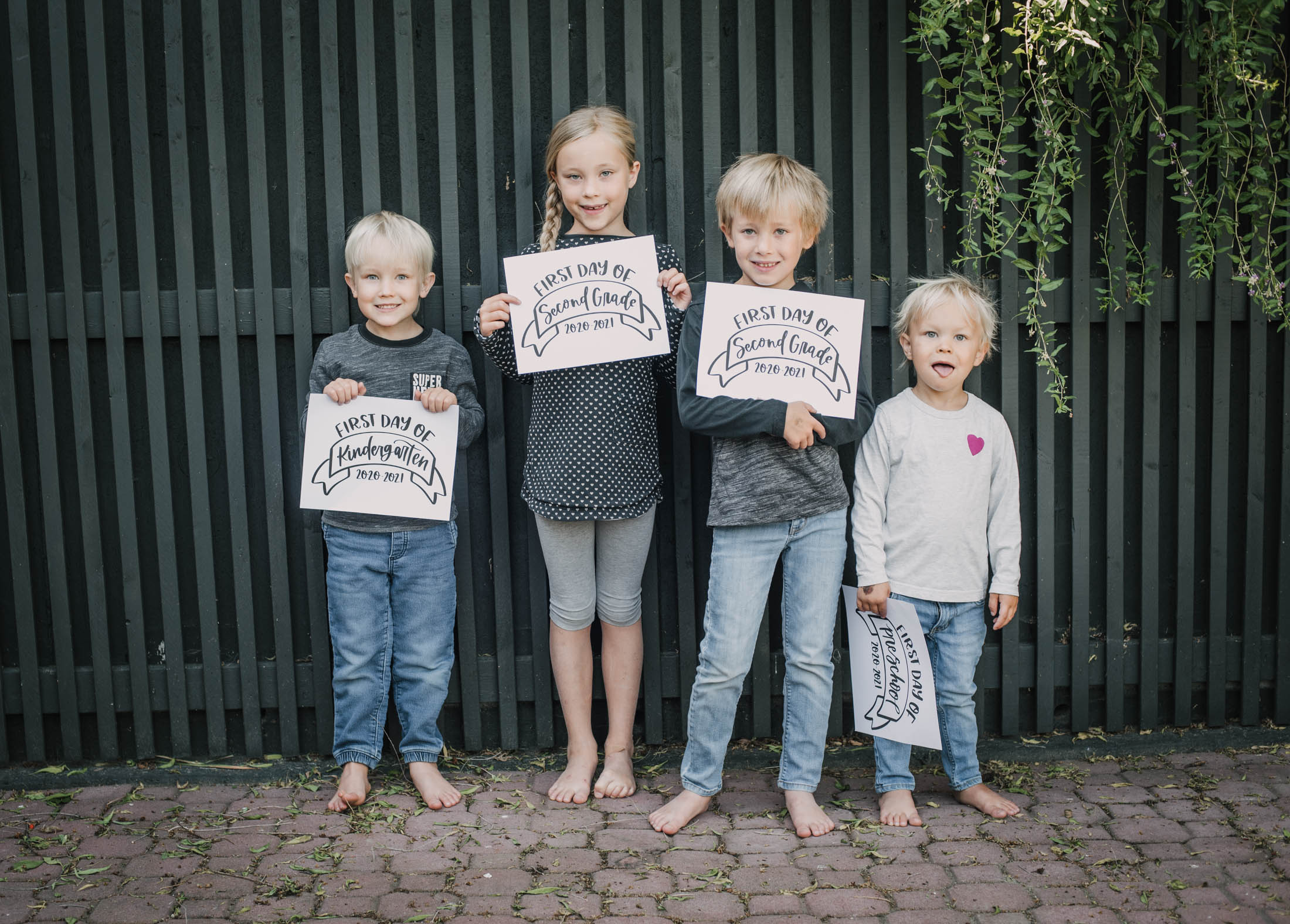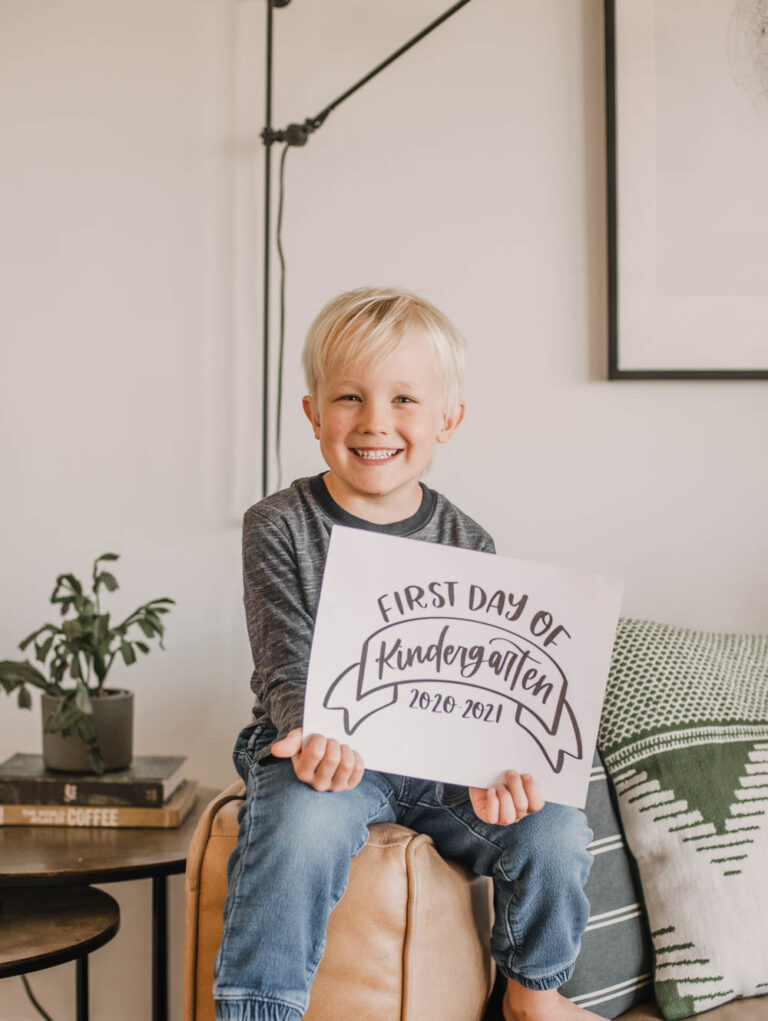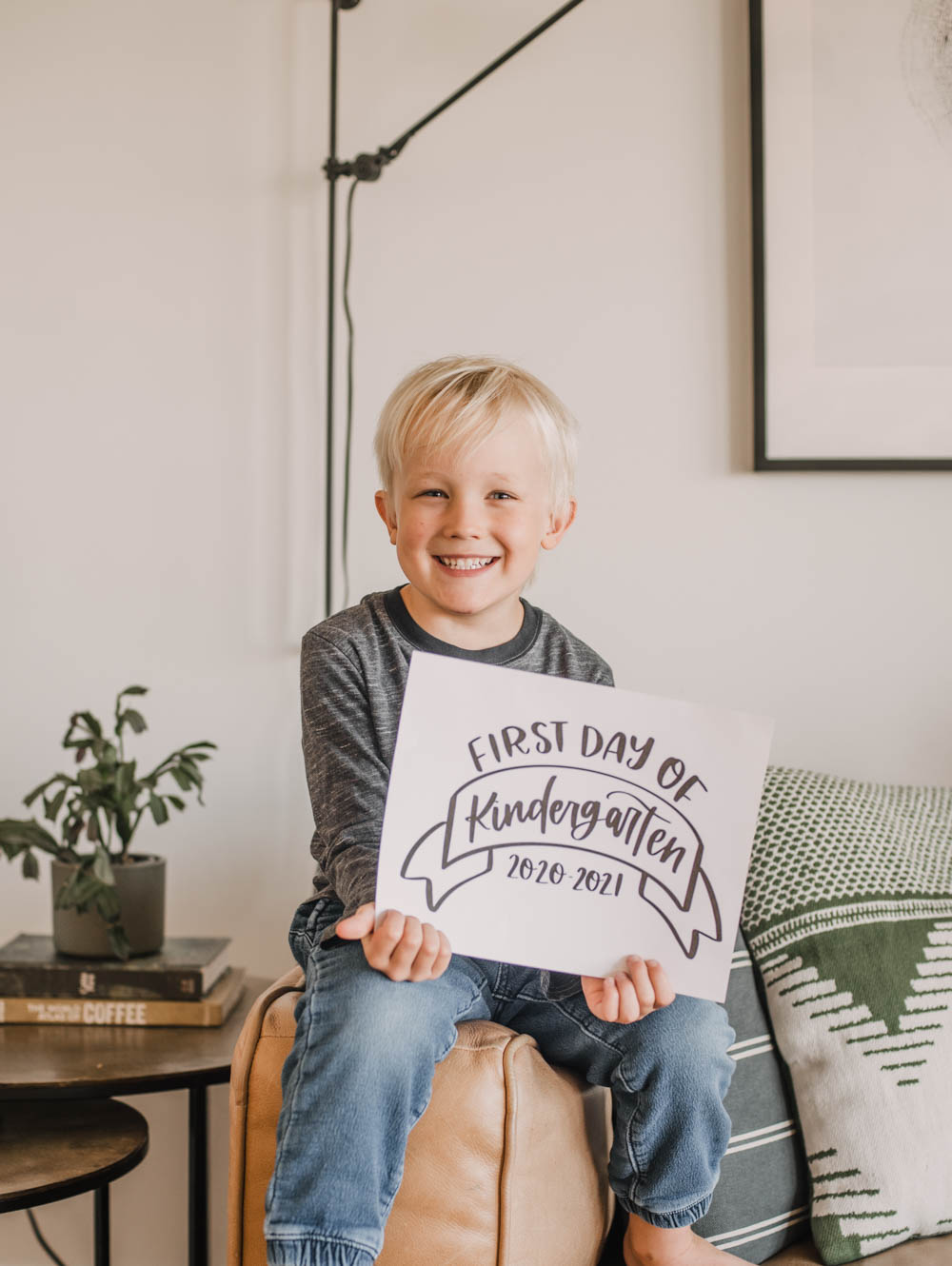 I'm so excited to partner with Walmart Photo and feature their same day prints for this post. It's so convenient to send your photos to print and pick them up the same day- you could have your kids' back to school photos printed and on your walls before they get home from their first day! When I suggested these signs as a partnership, they suggested that I add in last day of school signs as well. How fun is that? That's not something we've taken photos of with our kids yet (our oldest are in grade 2) and I think it's something I'm going to start now! It will be so neat to see them grow not just year to year, but through just a school year.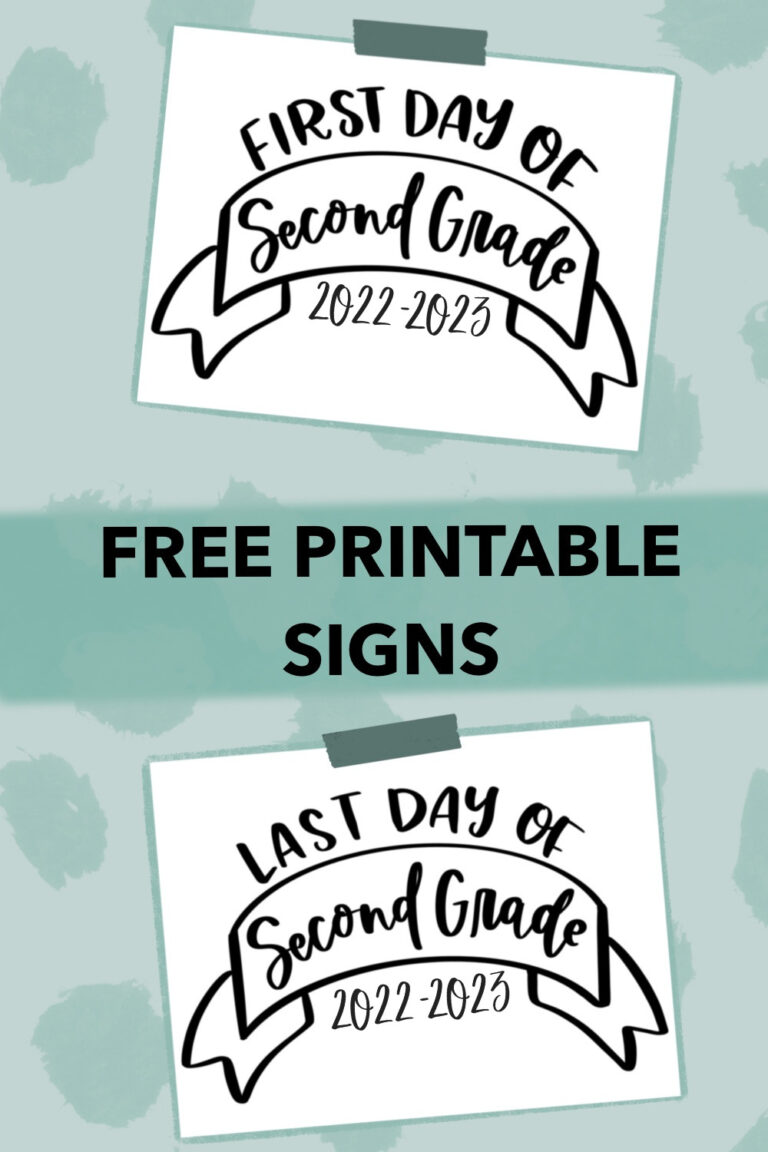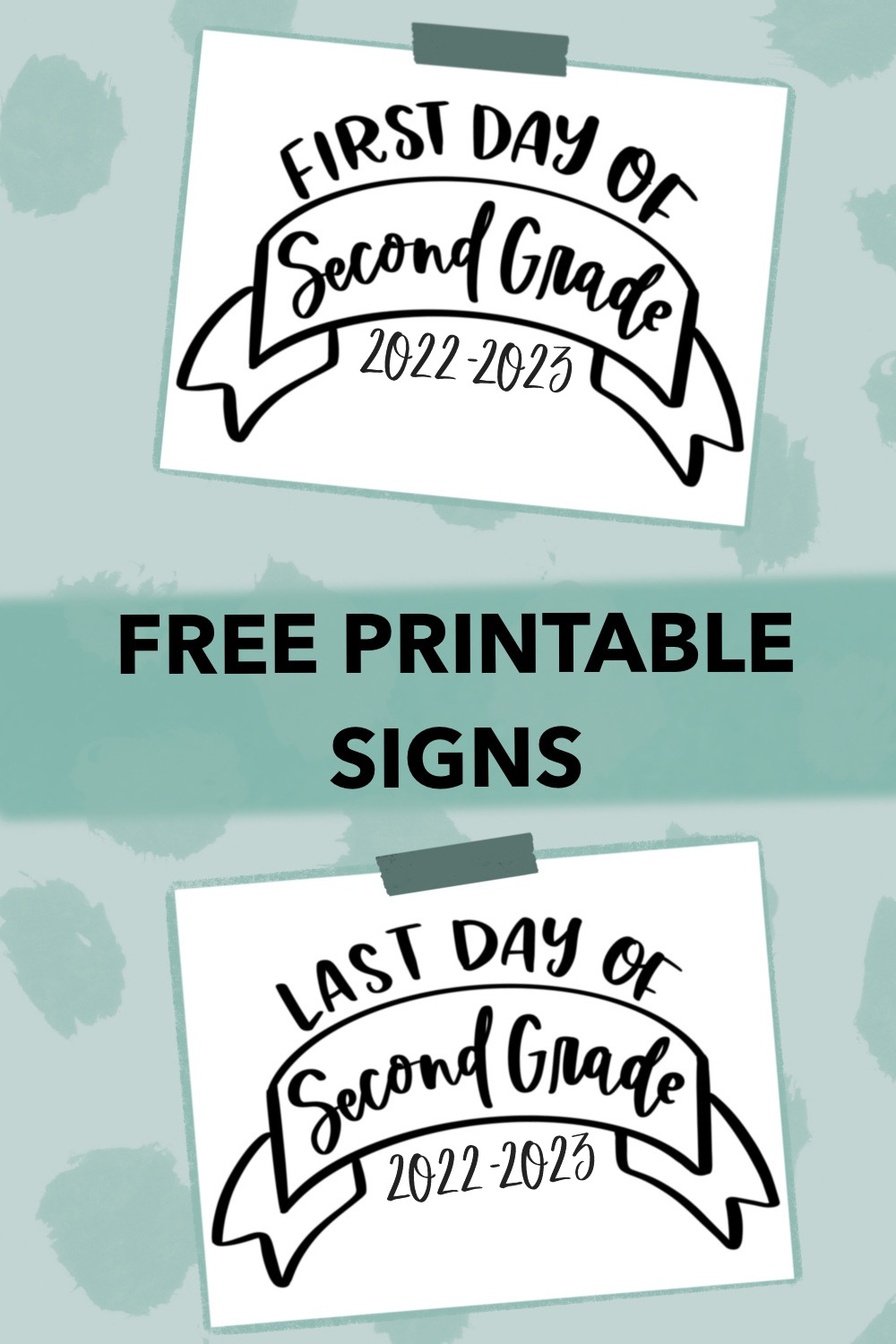 You can download all the signs here in PDF format, please keep in mind these free printables are for personal use only (you, your daycare etc.) not for resale or republishing.
Free Printable Back to School Signs 2022-2023
I know that taking photos, especially posed ones like this can be stressful for some kids and families, so I hope that having signs to keep their hands busy will help. To make it even easier for you, check out this post: 4 Tips for Better Photos of Your Kids– and none of them has to do with camera settings! So even if you're using your phone, these will be great for you! Don't forget to send the photos you've just taken to print so they don't end up collecting dust on your hard drive! You can have them by this afternoon with Walmart Photo's same day services!
FREE PRINTABLE LAST DAY OF SCHOOL SIGNS 2022-2023
Lastly- if you use these signs, you know I would love to see them in action! Tag me @colleenpastoor on social.