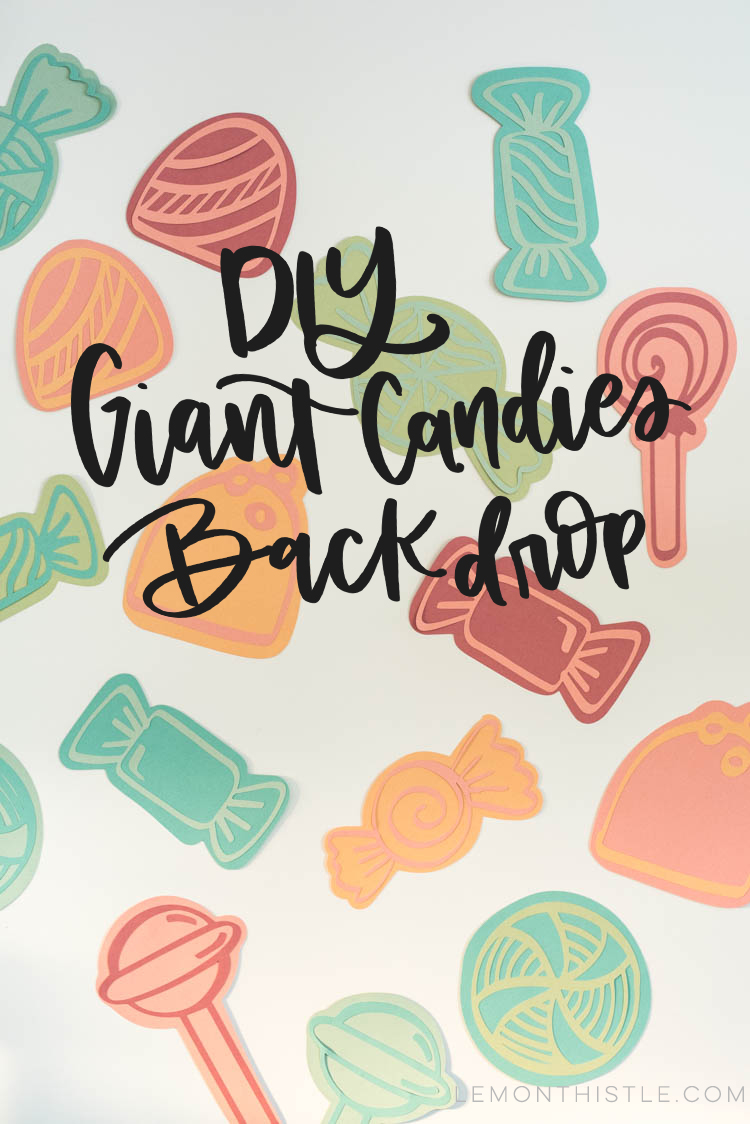 Today I'm excited to be sharing this DIY party backdrop with you that is so darn sweet. Get it? Sweet?! ;) Today Fresh Cut SVG Bundles is launching the newest bundle- Sweet Shoppe! It's such a cute bundle, you guys. I have so many ideas already how I'll use this bundle in the future. From cupcake toppers to kids tees… there's so many options with this one. It also makes me want to throw my kids a Candyland themed party… do you think they'd go for it?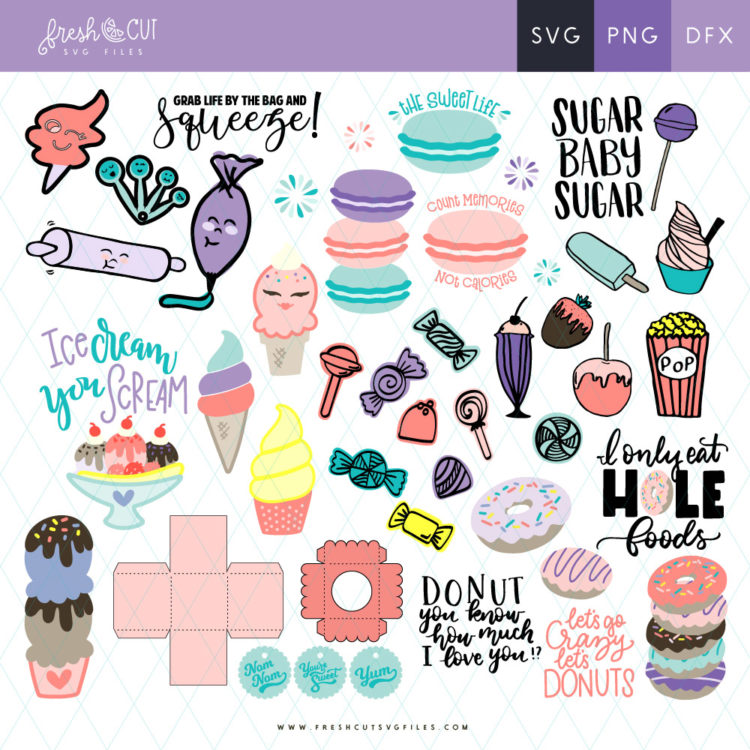 Alright, so what I did make? Is this rad DIY party backdrop with these brush stroke candies that I illustrated for the bundle. I love how playful this one is. It makes for such a fun photo booth background or party table backdrop. Aubrey and I had so much fun making this too. Ready to see the how-to?
I made the tutorial into a quick little video for you (are you following along on YouTube yet?!), but have included some photos with instructions below if video isn't your thang!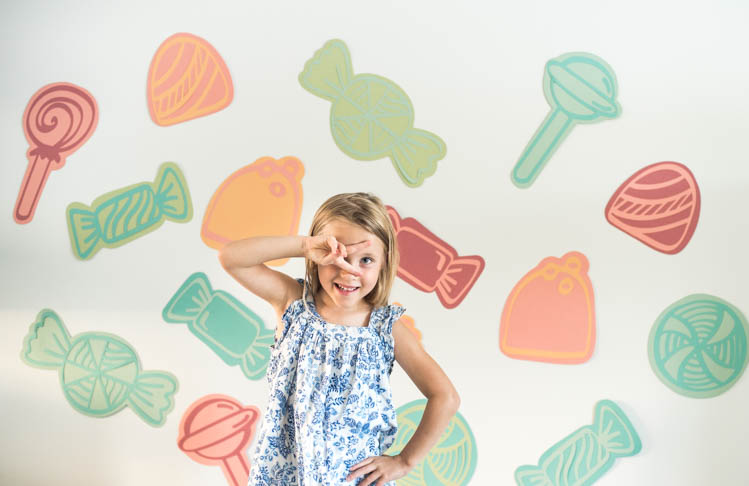 To make this DIY party backdrop, you'll need: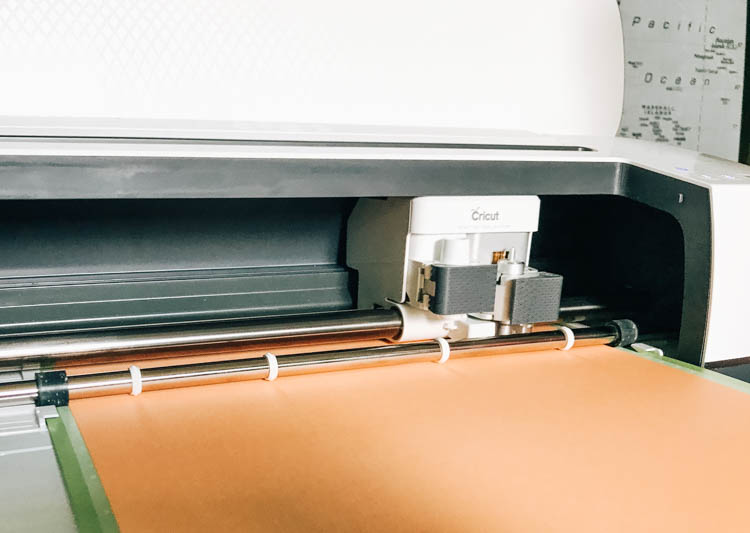 Once you have your files, upload them to Cricut Design Space and cut them out. I sized mine to around 8″ accross and cut them out of 12×24″ cardstock. I used this sampler from Cricut and love how the colours looked for the candies.
When you're pulling paper off the Cricut mat, one of the things I find is that it can bend and kind of curl up. To keep it flat, I like to lay the mat upside down and bend back the mat, leaving the paper flat on the table as I peel the mat back. This is so much easier!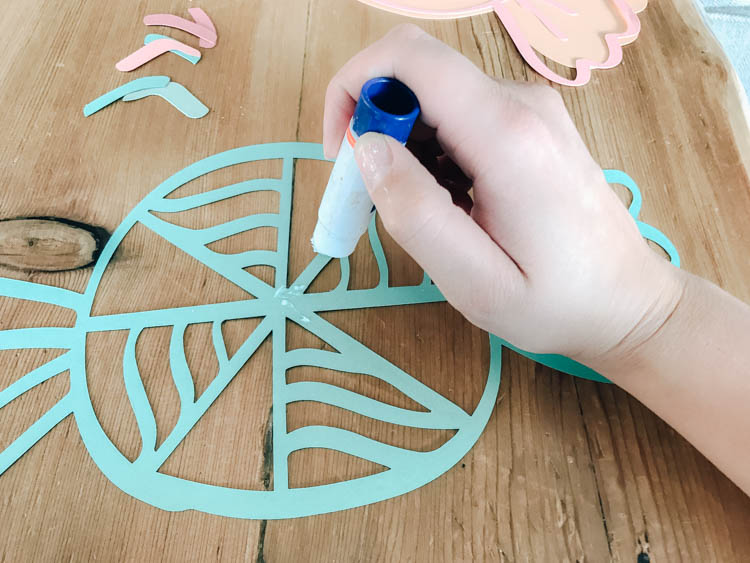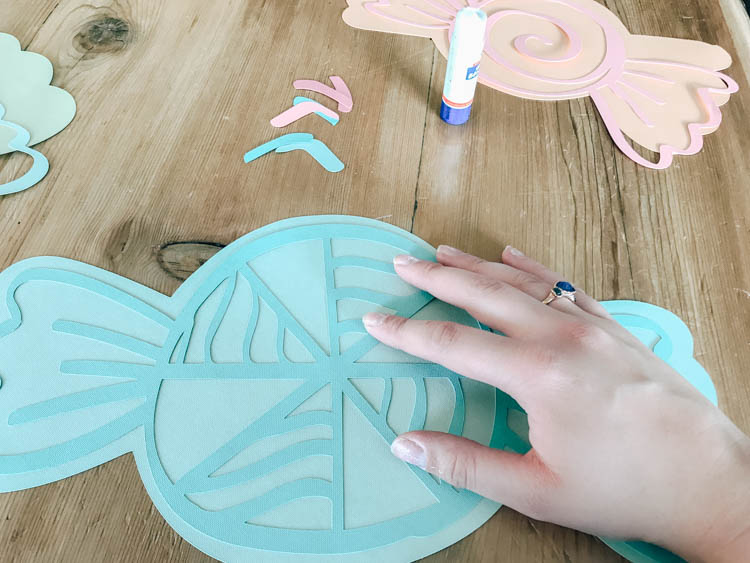 When you have your pieces, just glue the outline on to the background and use painters tape to adhere to your wall! It's so simple and affordable to make and makes such a big impact. You could make these even bigger, hang them from the ceiling… make them teeny tiny for confetti or stickers… they are such sweet little files that they have so many possibilities! Actually… we even used them to make the bonus scrapbook papers for this bundle!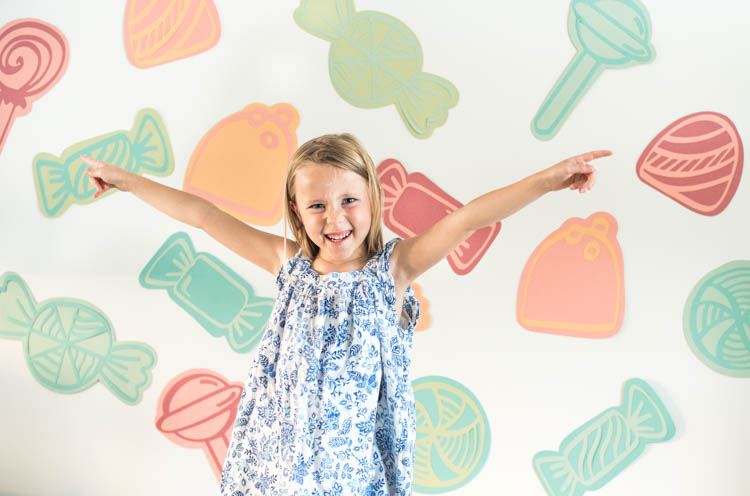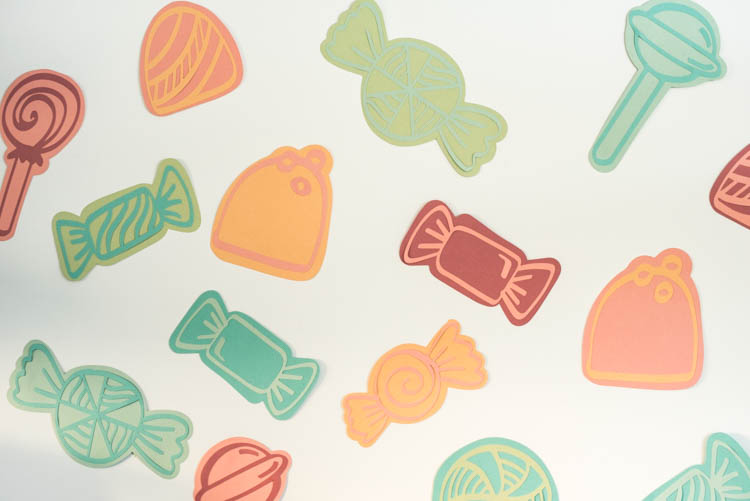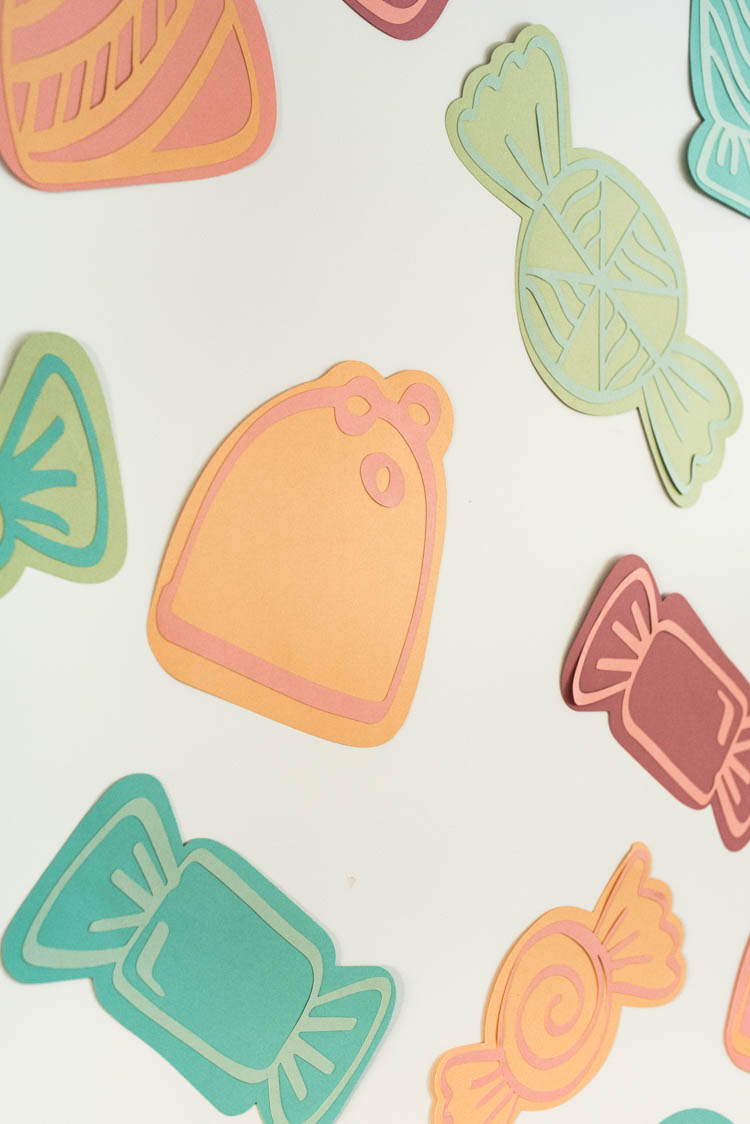 Before you go- make sure to hop over and see all the rad files in this Sweet Shoppe SVG bundle… there's some super cute ones!