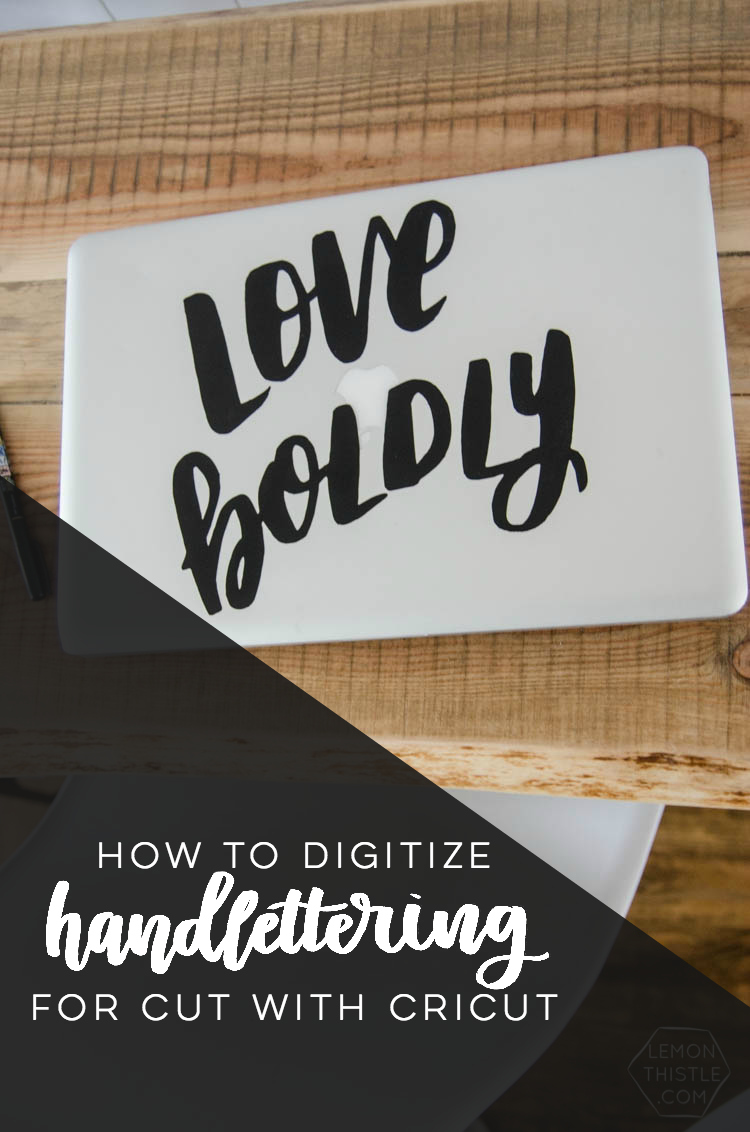 Today I have an informational post for you! A lot of my DIY tutorials use lettering that I've created and digitized for you to cut out with a Cricut or similar machine. I know as much as my designs are awesome for my projects- I know some of you have rad lettering you want to cut out for your own projects. So today I'm walking you through the steps I use to get it from paper to project using screenshots to help explain it. So ready to hear how I prepare hand lettering to cut with a Cricut?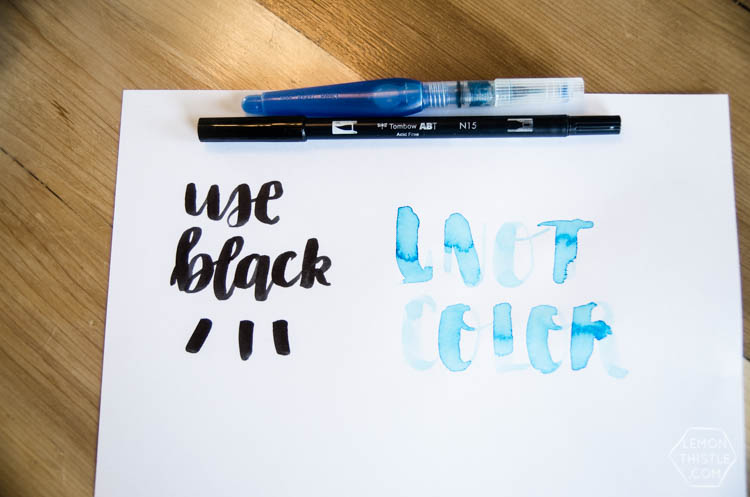 The first thing you'll need to do is create your design on paper. I'd recommend starting with something simple to test the process out (long quotes or intricate designs can take a long time! I'd also recommend starting with black on white with not a lot of texture or variance. So a marker on white paper is perfect over watercolor. This will make it MUCH easier to digitize into a cuttable file.
When you are happy with your design, go ahead and scan it in to your computer. I now have a cute little scanner (this one) that I LOVE SO MUCH, but before I got that, I'd always used my phone with an app I *think* was called Scanner Pro Plus. Either works. Then I pull it into Photoshop. This tutorial will only use Photoshop but I'm working on a video tutorial as a bonus for my Brush Lettering E-Course that walks through this process in both Photoshop and Illustrator. If you don't have Photoshop but want to give it a try- they have a 30 day free trial… but fair warning, that's how I got hooked ;)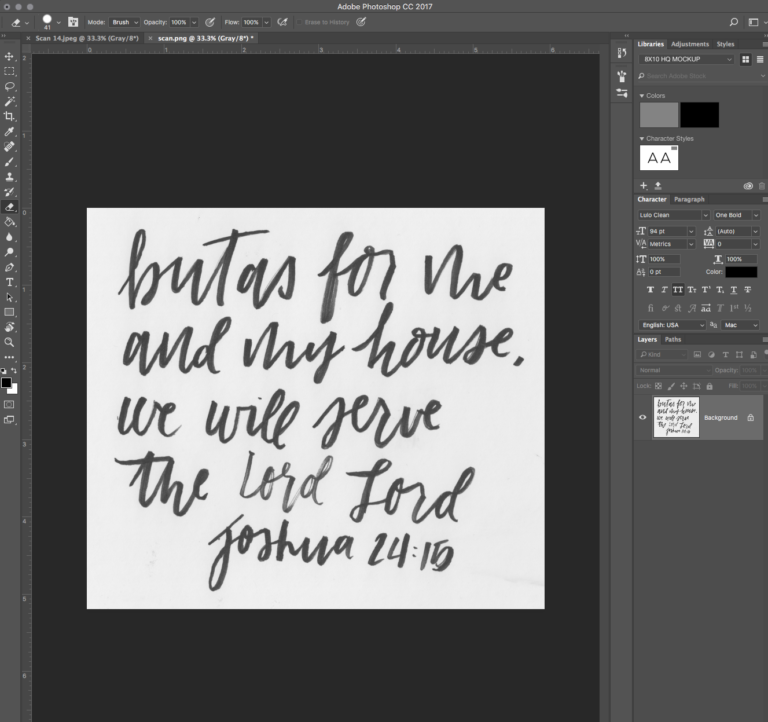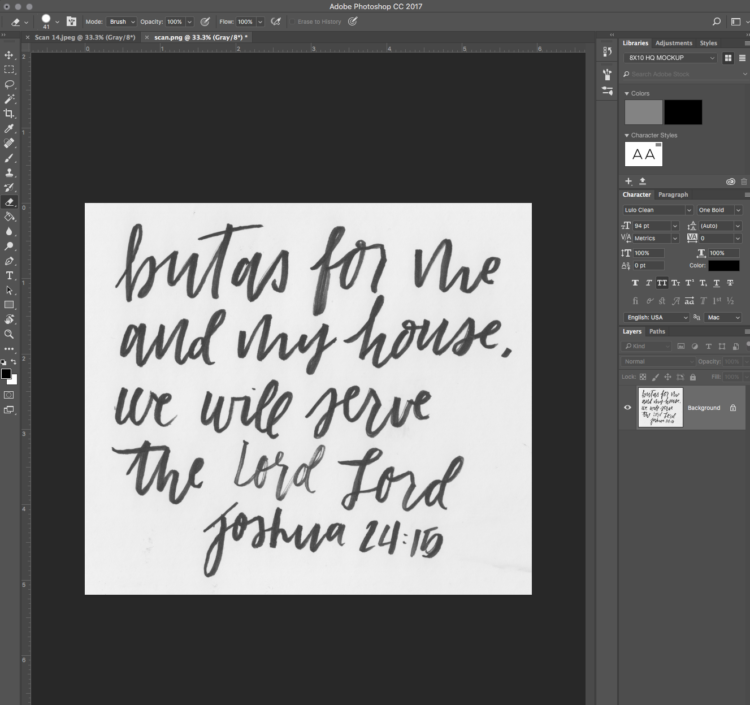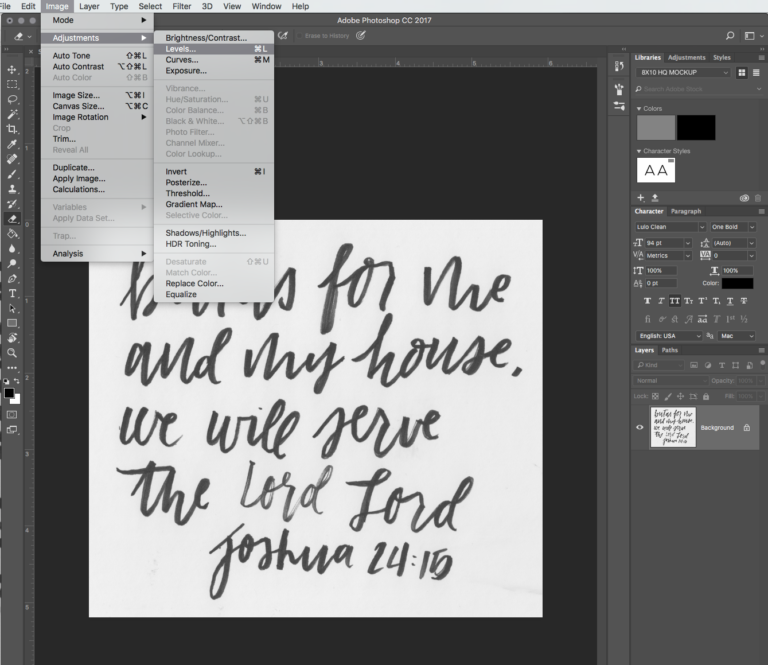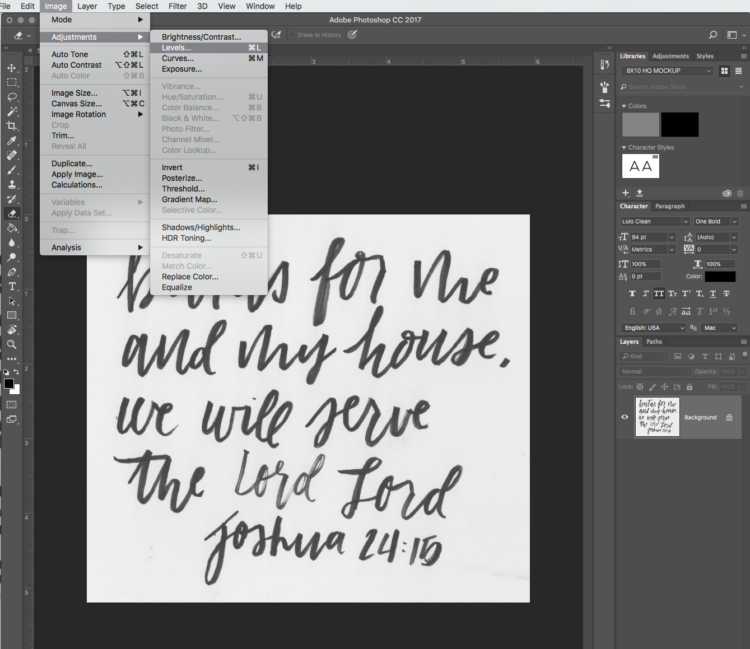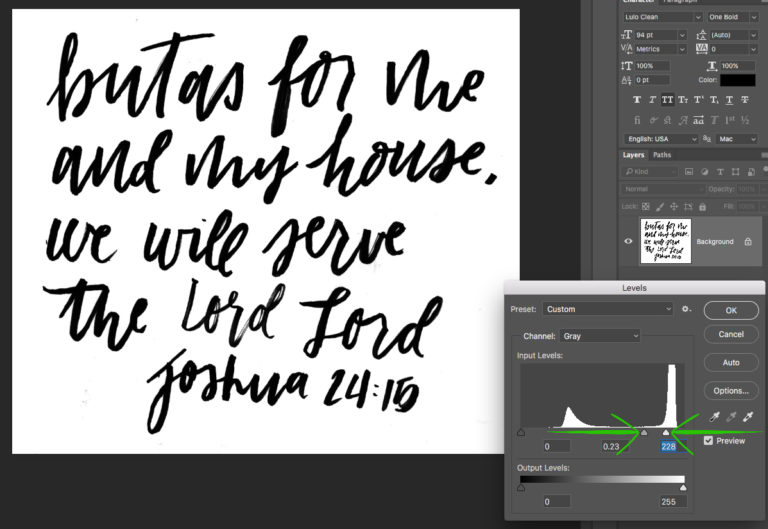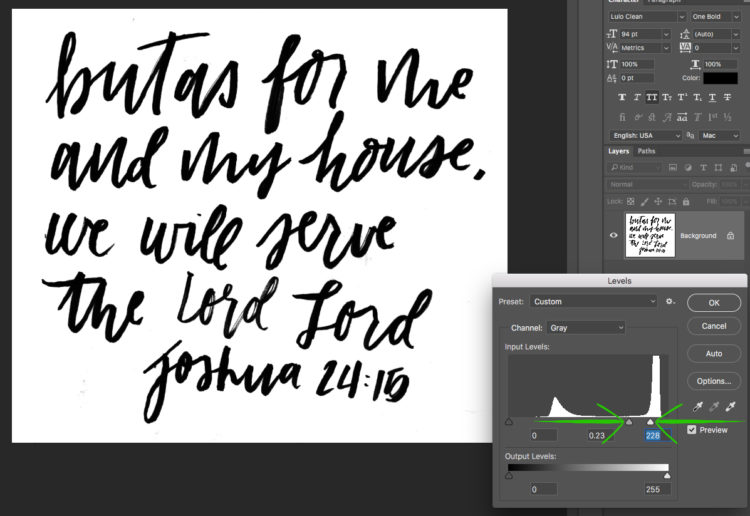 Once you open your file into Photoshop, the first thing I do is adjust the levels. You can find that under Image/ Adjustments/ Levels… I do NOT do this if I'm trying to save the texture for a printable- I just do this to make it easier for cut. I slide the middle slider towards the right, darkening the shadows and I slide the far left one towards the right to brighten up the white (but avoid clipping of the design). When it's cleaned up some of the textures, I hit OK.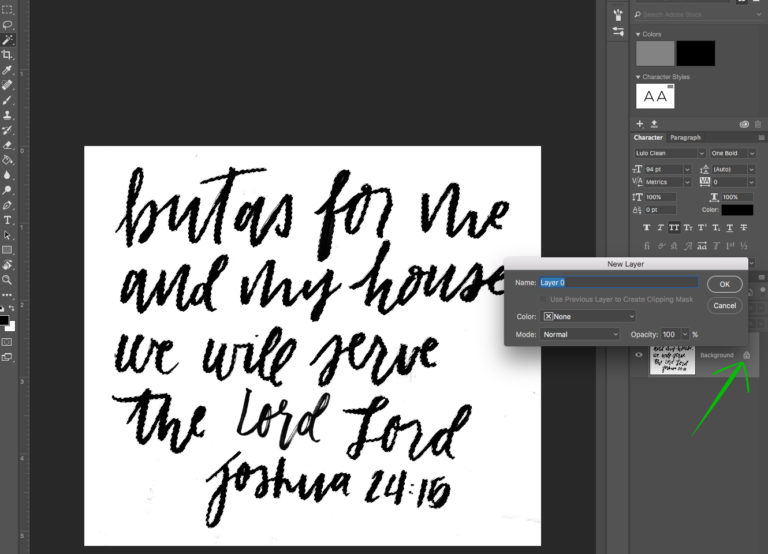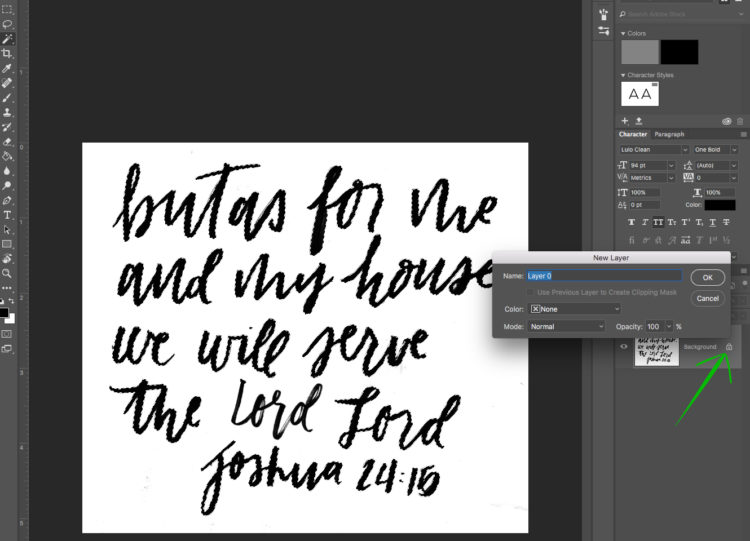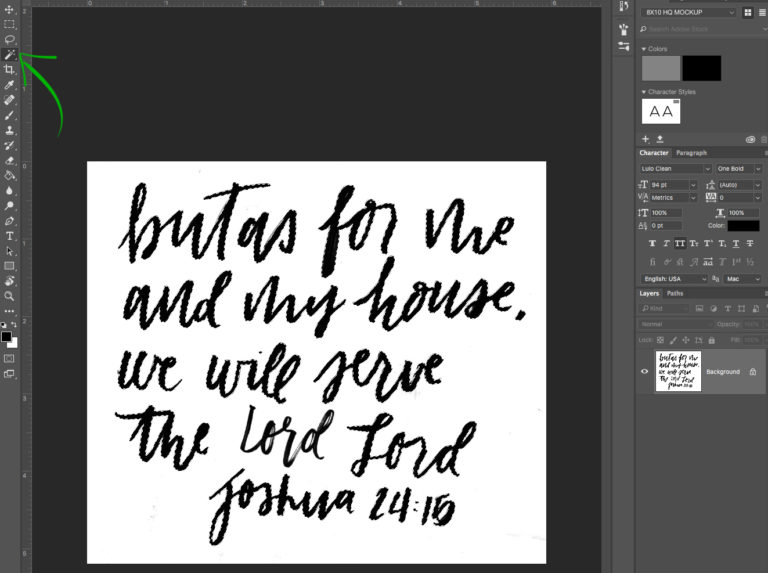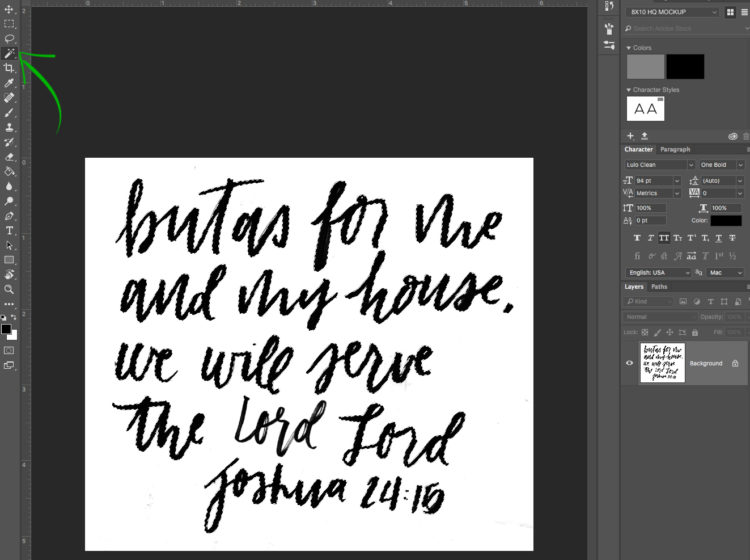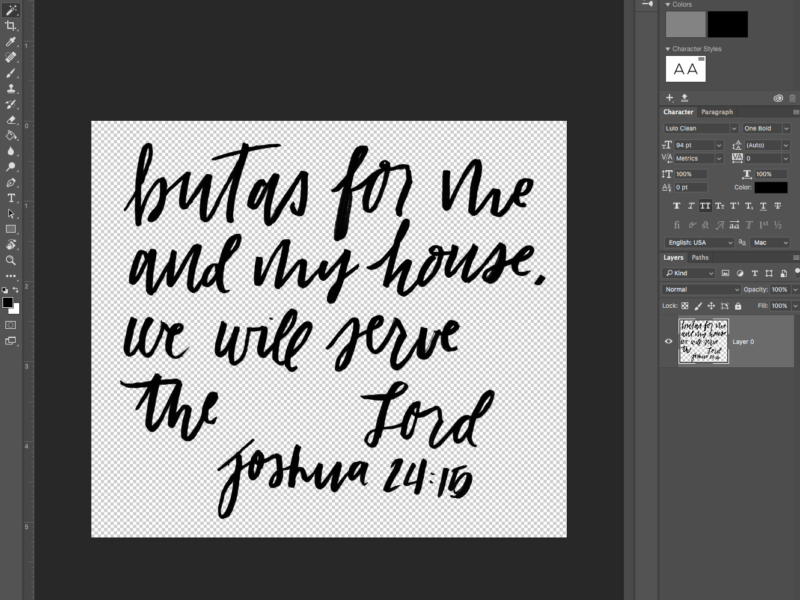 Next, I turn it into an editable file by double clicking on the layer and hitting OK. This will remove that little lock. Then I use the magic wand/ select tool [w] to select the lettering I want to use. Hold down the shift key to select multiple pieces. You can adjust the sensitivity to make sure you're getting enough without getting weird edges. I usually start around 77. When you have it all selected, copy and paste it to a new layer and delete the original layer (or turn it off view if you're unsure).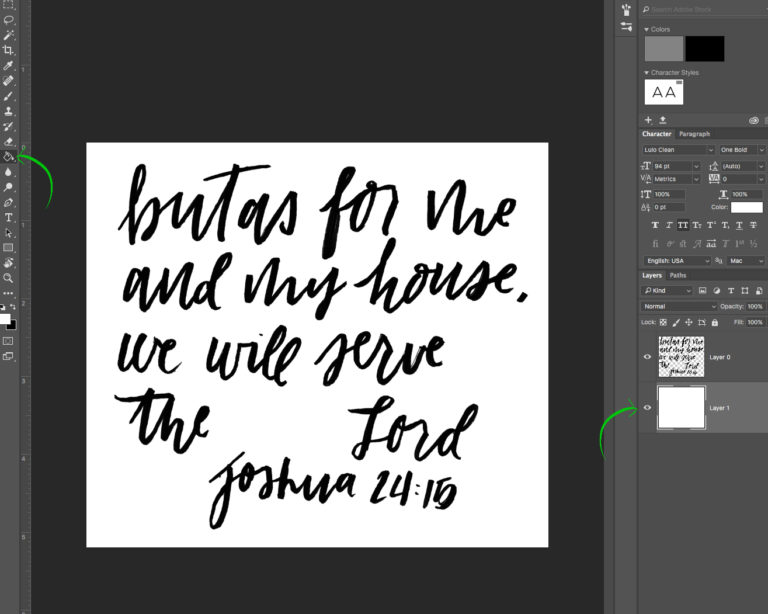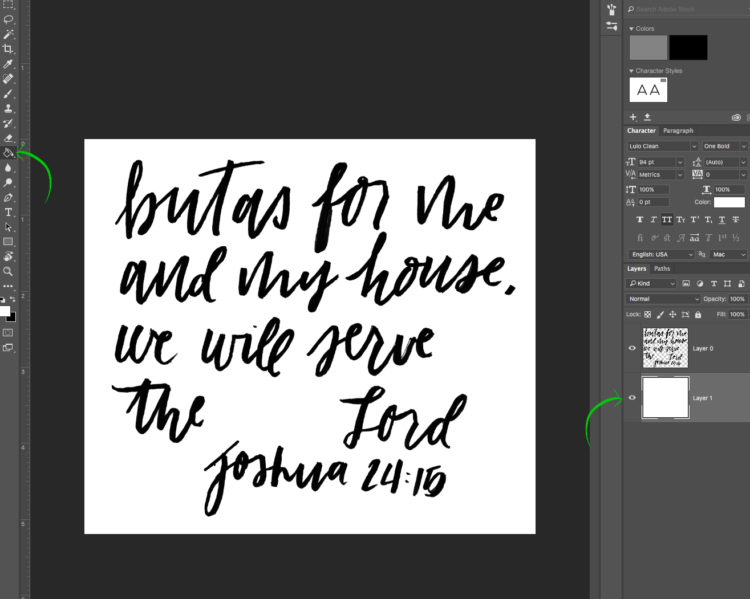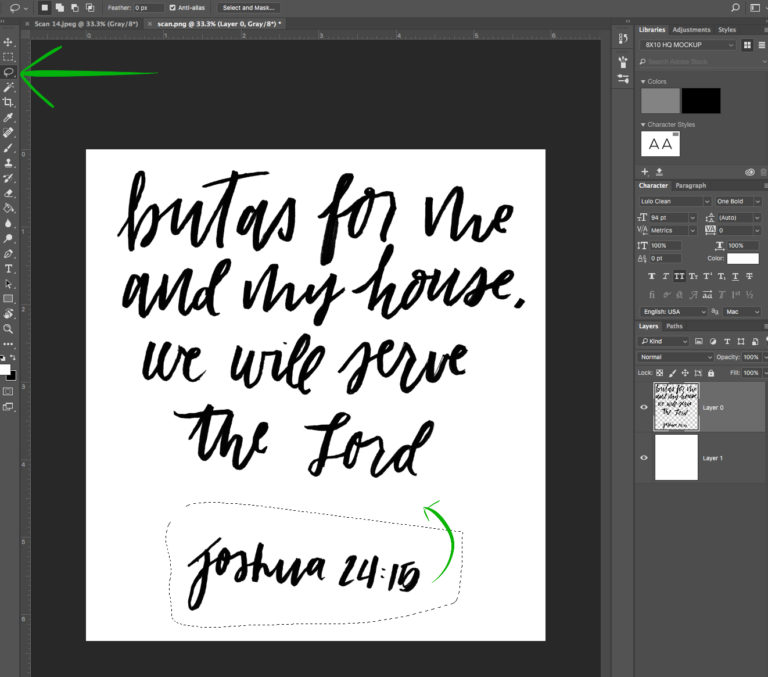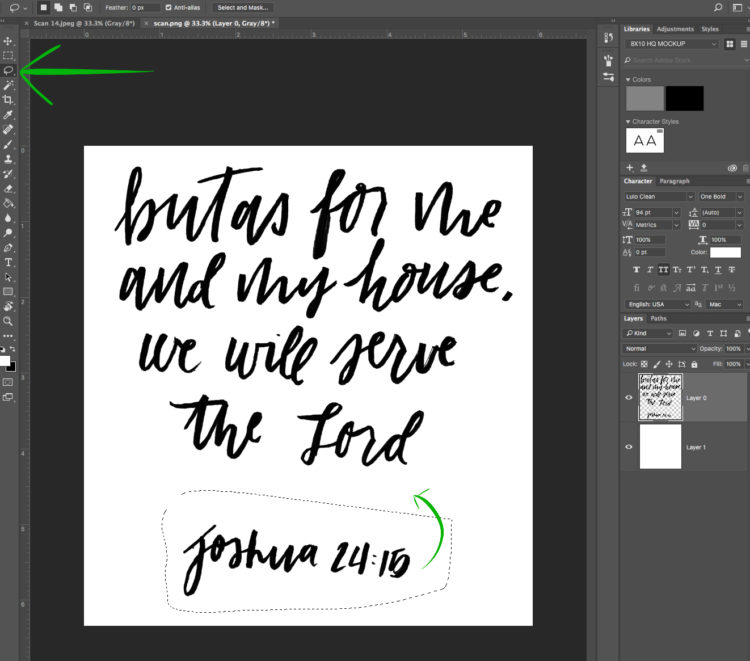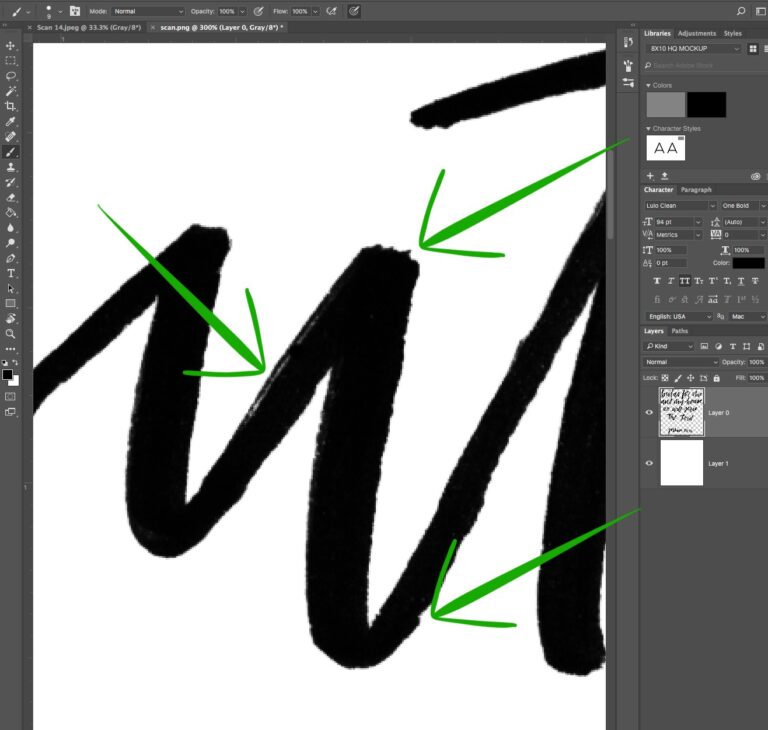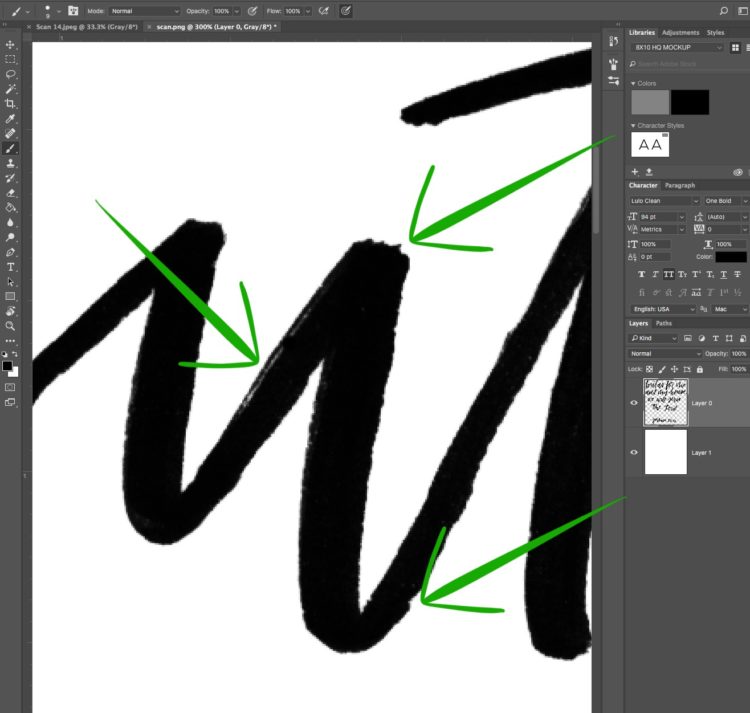 Now it's time to get picky and clean up all the rough edges. I usually add a layer behind the lettering layer and color it [g] white or pink or something that's easy to see what needs to clean up. Then I switch back and forth between the erase tool [e] and the brush tool (black) [b] to clean up the rough edges and fill in the gray spots. This will make the cuts a lot cleaner. I also rearrange the lettering if I had an error like the 'Lord' in there. I do this using the lasso [l] tool and move parts around.
If your file didn't scan in really well, you could have some fuzzy edges that are grey and not black. You can use the magic wand on a more sensitive setting and clean it up that way if you have an unsteady hand for the brush eraser.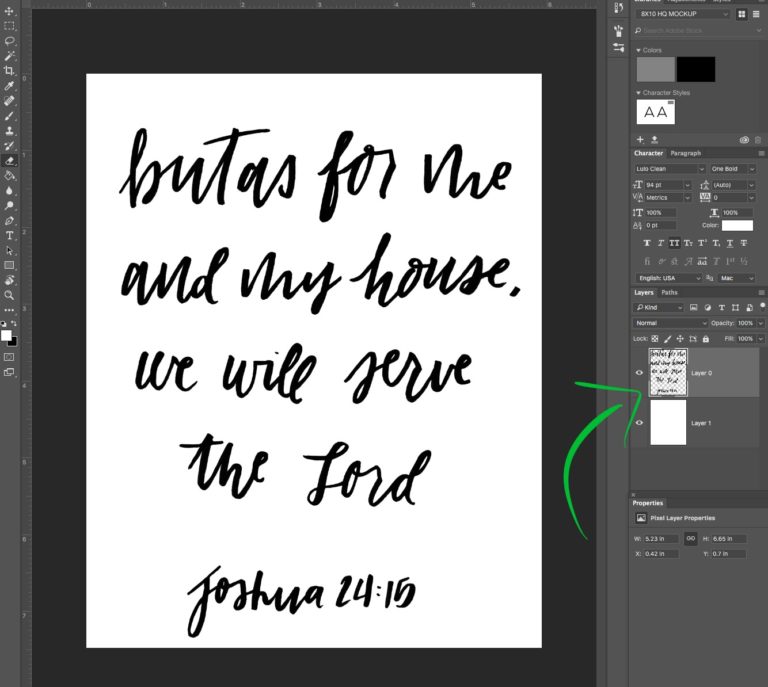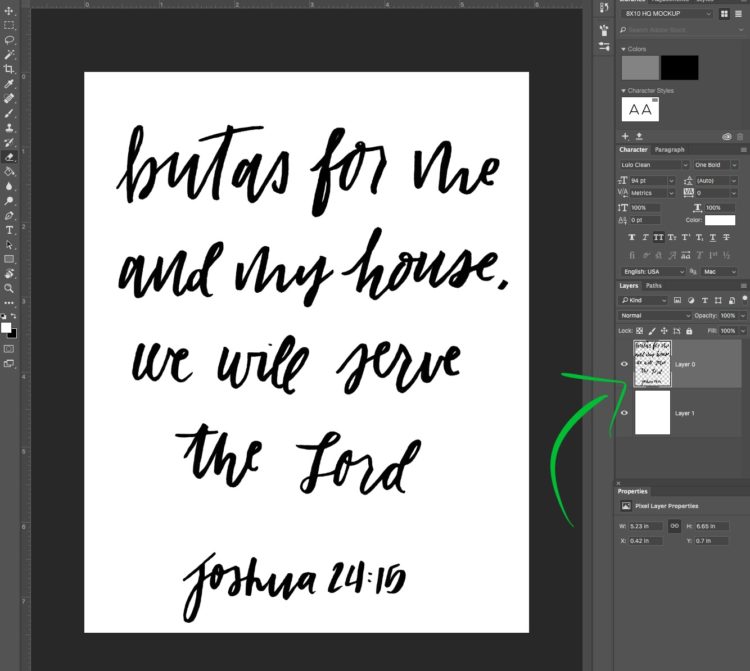 When it's looking great, I turn the background layer off and save it as a png file. You could export it as an .svg as well but that's more time consuming #lazyblogger.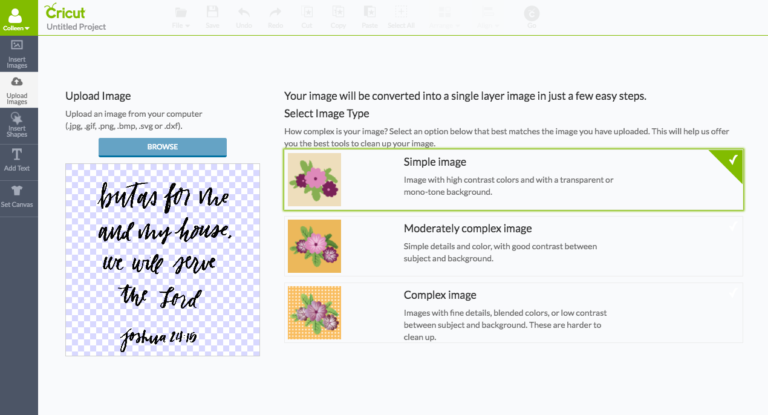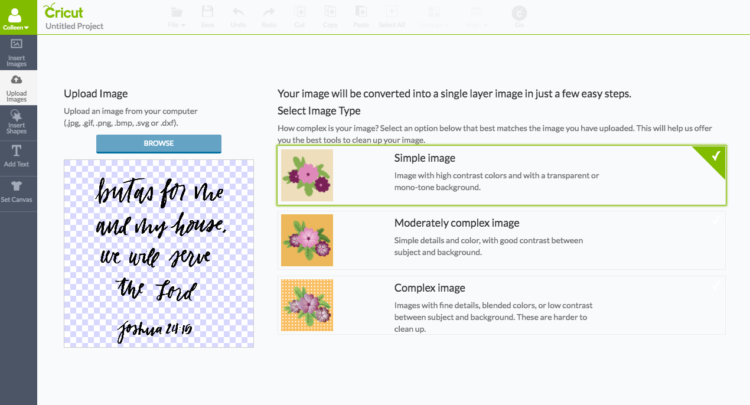 Now you can upload it into Cricut Design Space! Go to Upload Images, Select your file, Simple image, Save as a Cut image, then add it to your canvas! Now you can officially take your hand lettering to cut with a Cricut.
See… that wasn't too hard… was it? ;) Here's a few examples of things I've made using this method:
Let me know if you have any questions! And if this was helpful for you- I'd LOVE to see what you're making!
LIKE IT? PIN IT!
This is a sponsored conversation written by me on behalf of Cricut. The opinions and text are all mine.