These valentines day jokes cards are simple to make using your Cricut Maker- hiding the answer to the punny joke behind a tear-away strip of cardstock!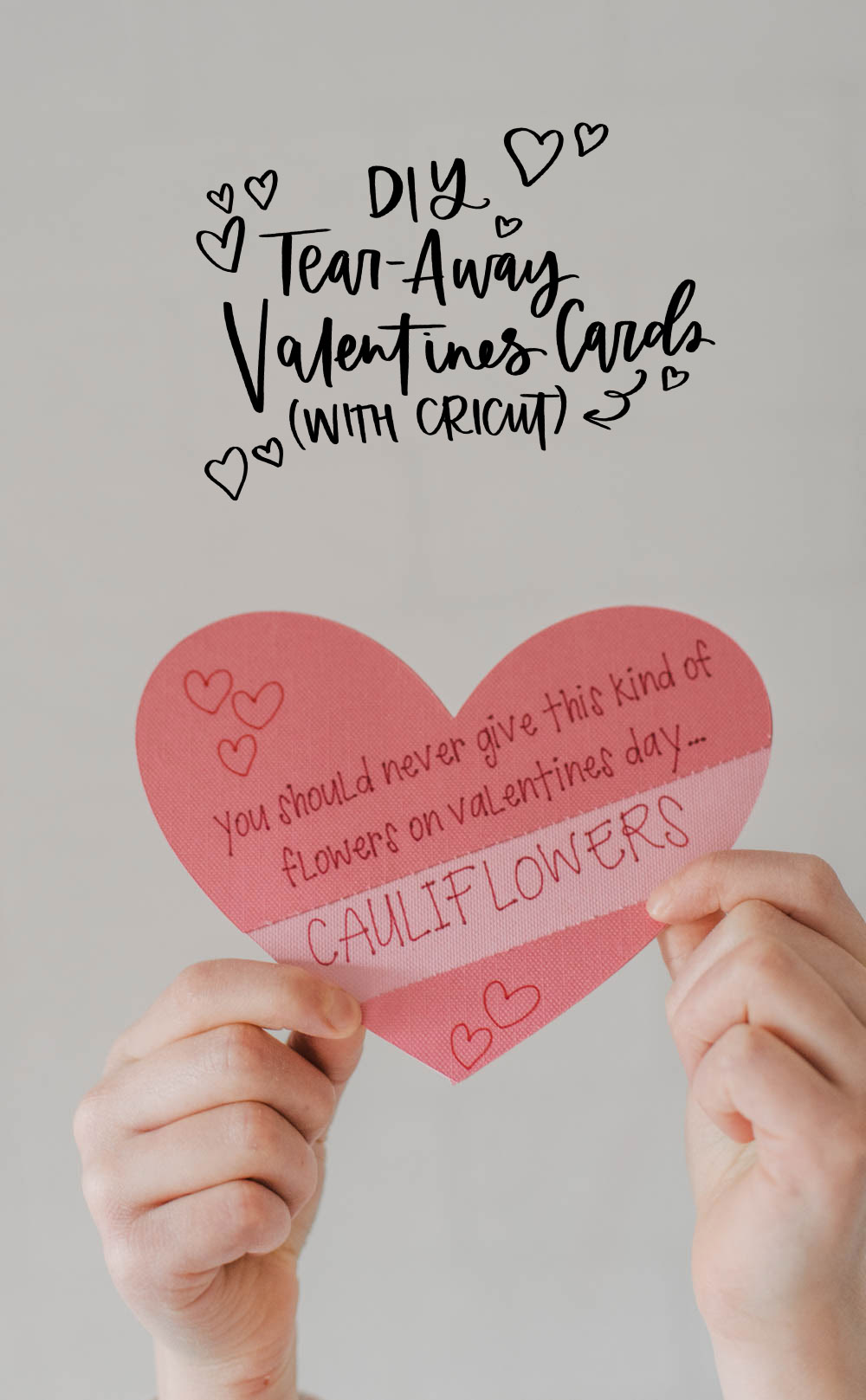 This is a sponsored conversation written by me on behalf of Cricut. The opinions and text are all mine.
I'm sneaking one Valentines Day post in before February and it's such a fun one. In the past I've gone Valentines crazy (you can see all the posts here!) but each year it seems that I do less and less on the blog at least! But this one? This one was worth posting for sure!
My kids are obsessed with jokes right now. Every night at dinner someone tells a terrible joke. Terrible in the way that only a kid under the age of 6 can tell and still get a laugh from everyone at the table. They're cheesy, often don't make sense, and always end with the kid who told the joke laughing the loudest. We've embraced it and anytime we hear a great 'dad joke' we share it with them. Guaranteed laughs.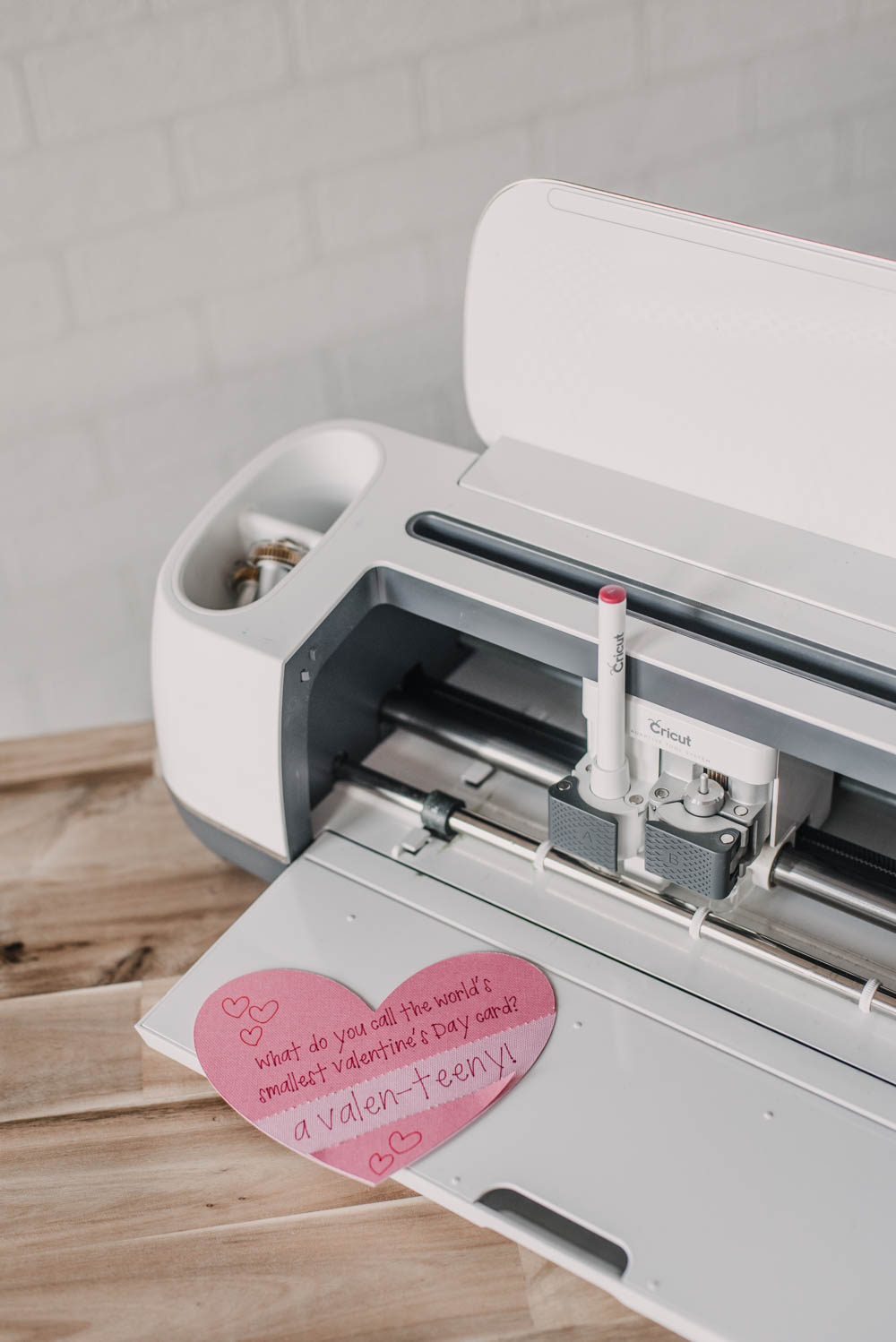 So for Valentines Day, we're definitely bringing out the puns and cheesy jokes. And what better way to do that than with tear-away valentines day jokes cards?!
These are super simple to make with your Cricut Maker– you could totally DIY them by hand (cutting by hand, stitching the perforation, and writing the jokes yourself), but the Cricut Maker makes it so darn easy to make these in bulk so you can share them with everyone you know… or your child's entire class.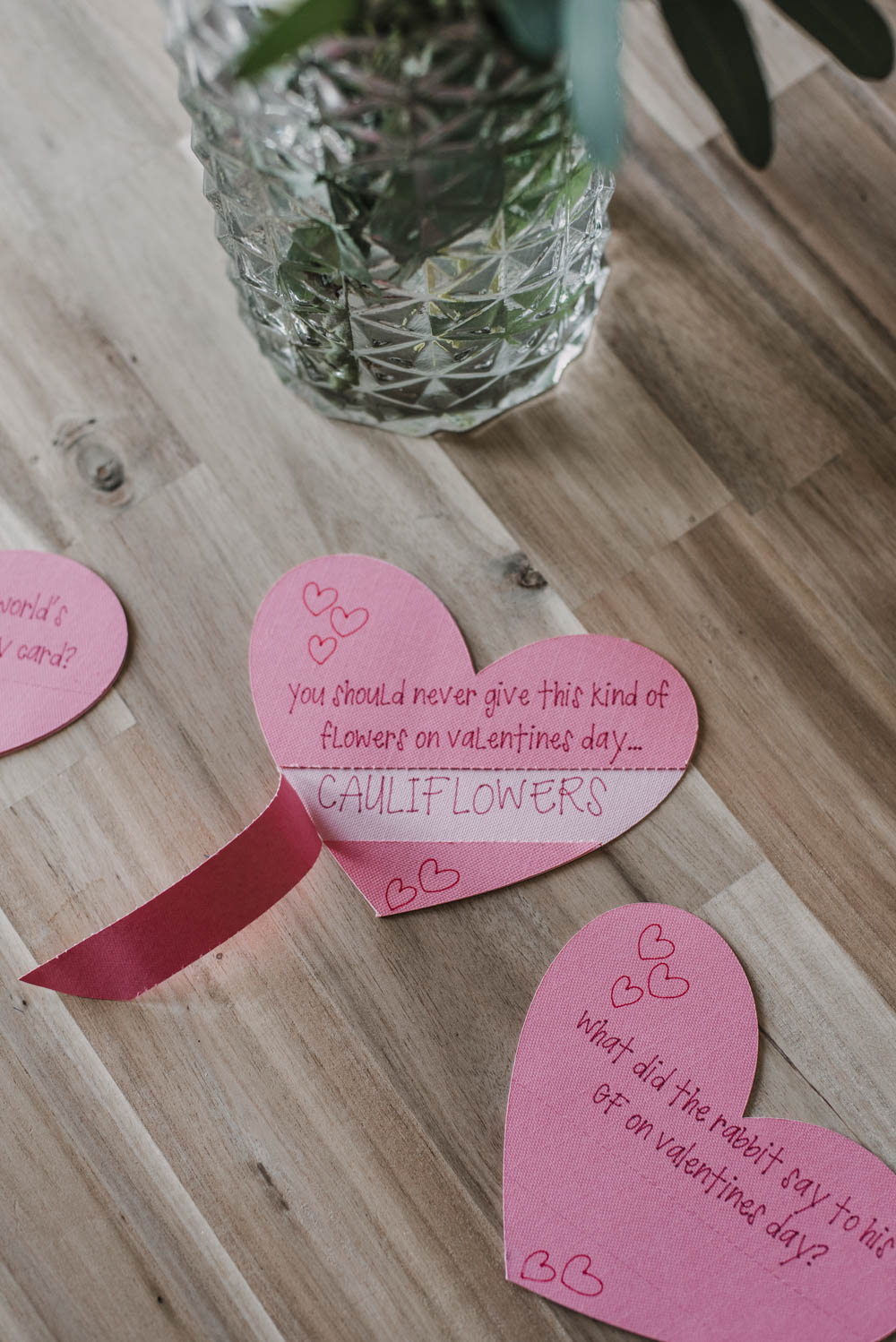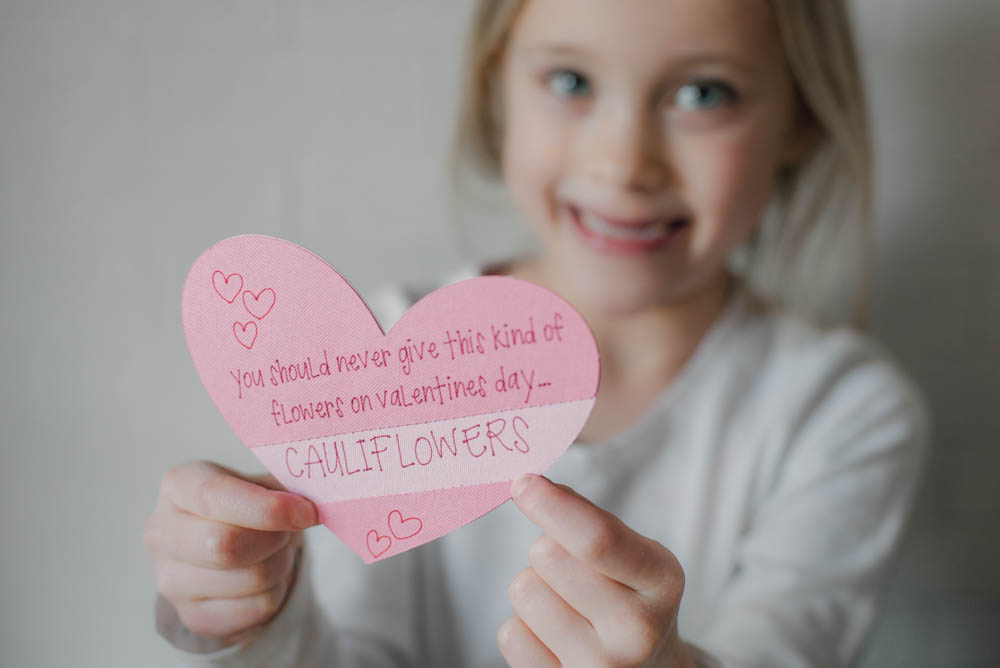 To make it even easier, you can use my design right here. I've made sure to only use Cricut fonts and files so if you have Cricut Access, you can just click 'make it' to make these exactly as you see them. The design includes 5 jokes. You can also click 'customize' to add your own jokes (just detach the heart from the text before editing!).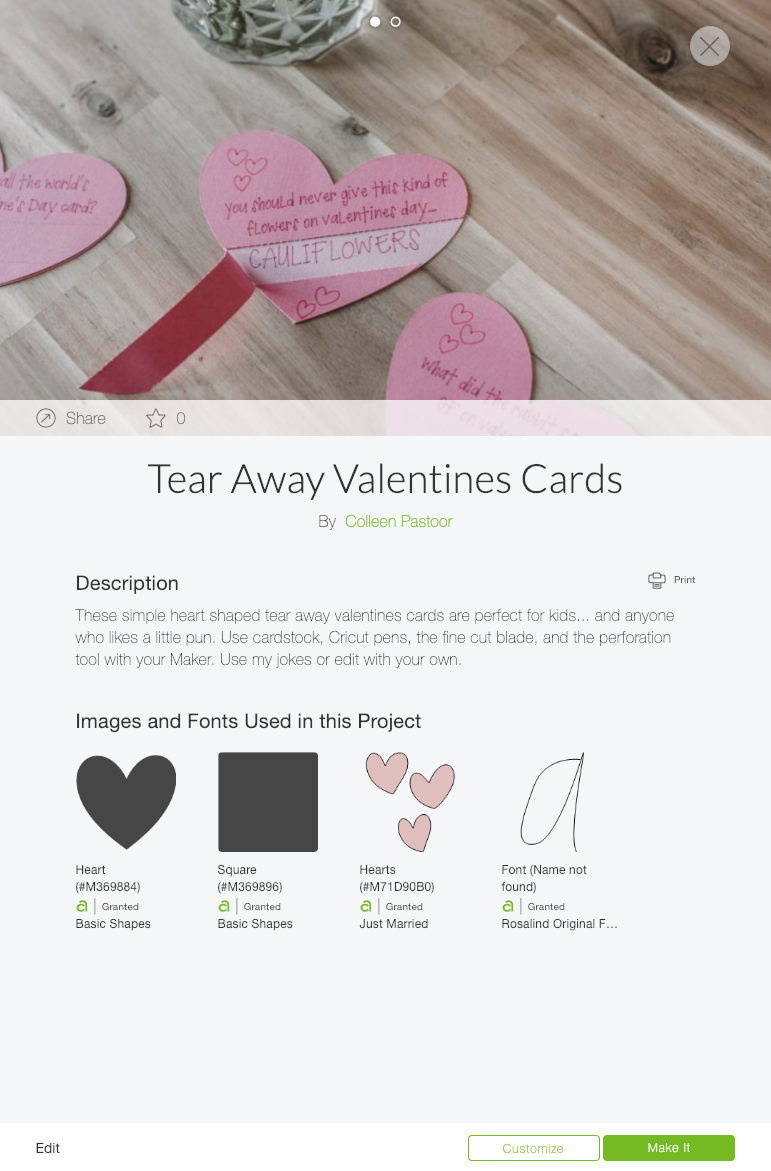 To Make Your Own Valentines Day Jokes Cards You'll Need:
When you go to 'Make It', you'll notice it wants to cut the perforated layer across three mats. You can click on the designs and then select the triple dots in the corner to click 'move to another mat'. All 5 fit on one mat. I've shown you how that looks here.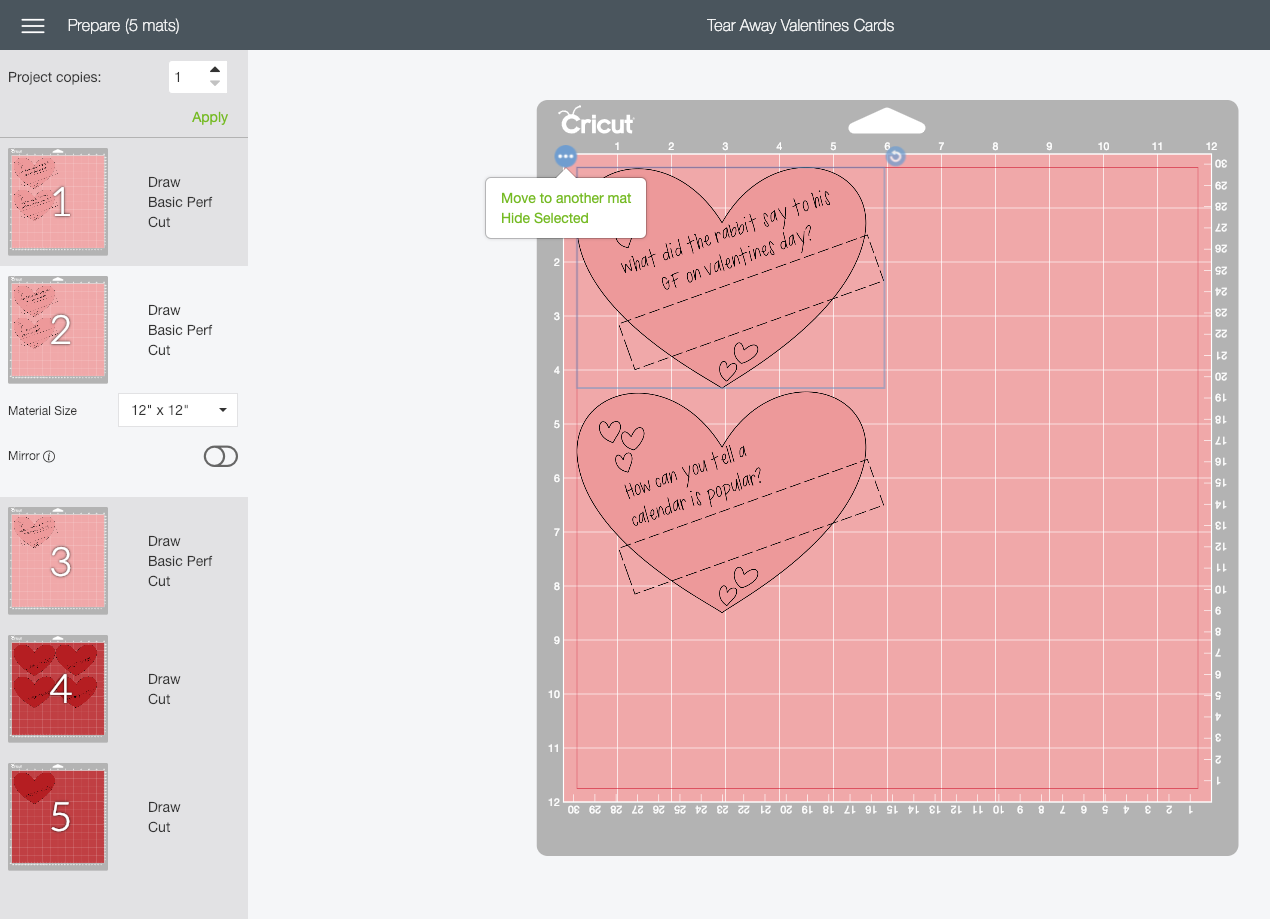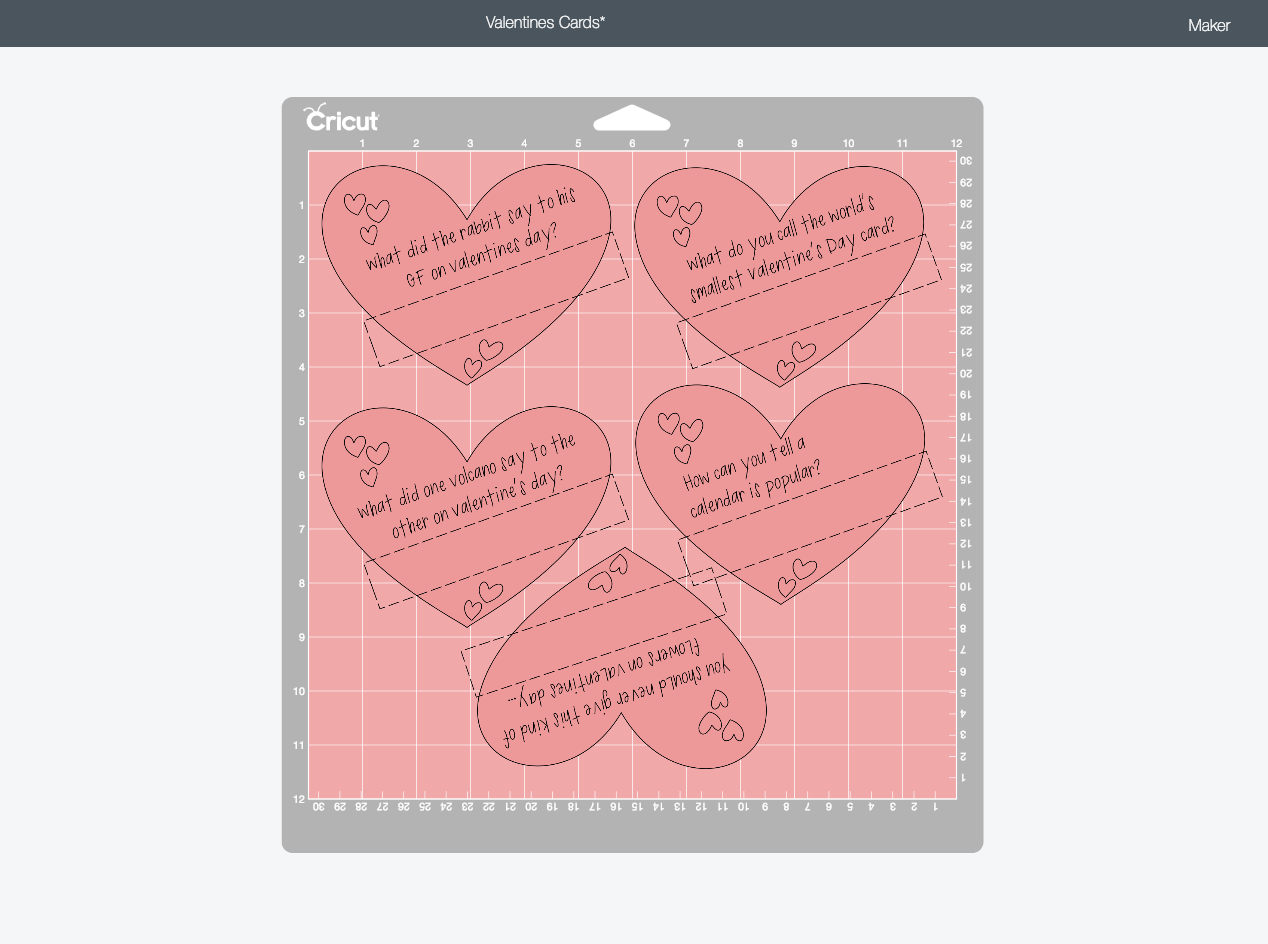 When you make it, you'll want to load up your mat with the first colour of cardstock. I just used various pinks from the 'red tones' sampler pack of cardstock from Cricut. Since you're using two different blades and two different colors of Cricut pens, you'll want to pay attention to which tools the screen prompts you to load.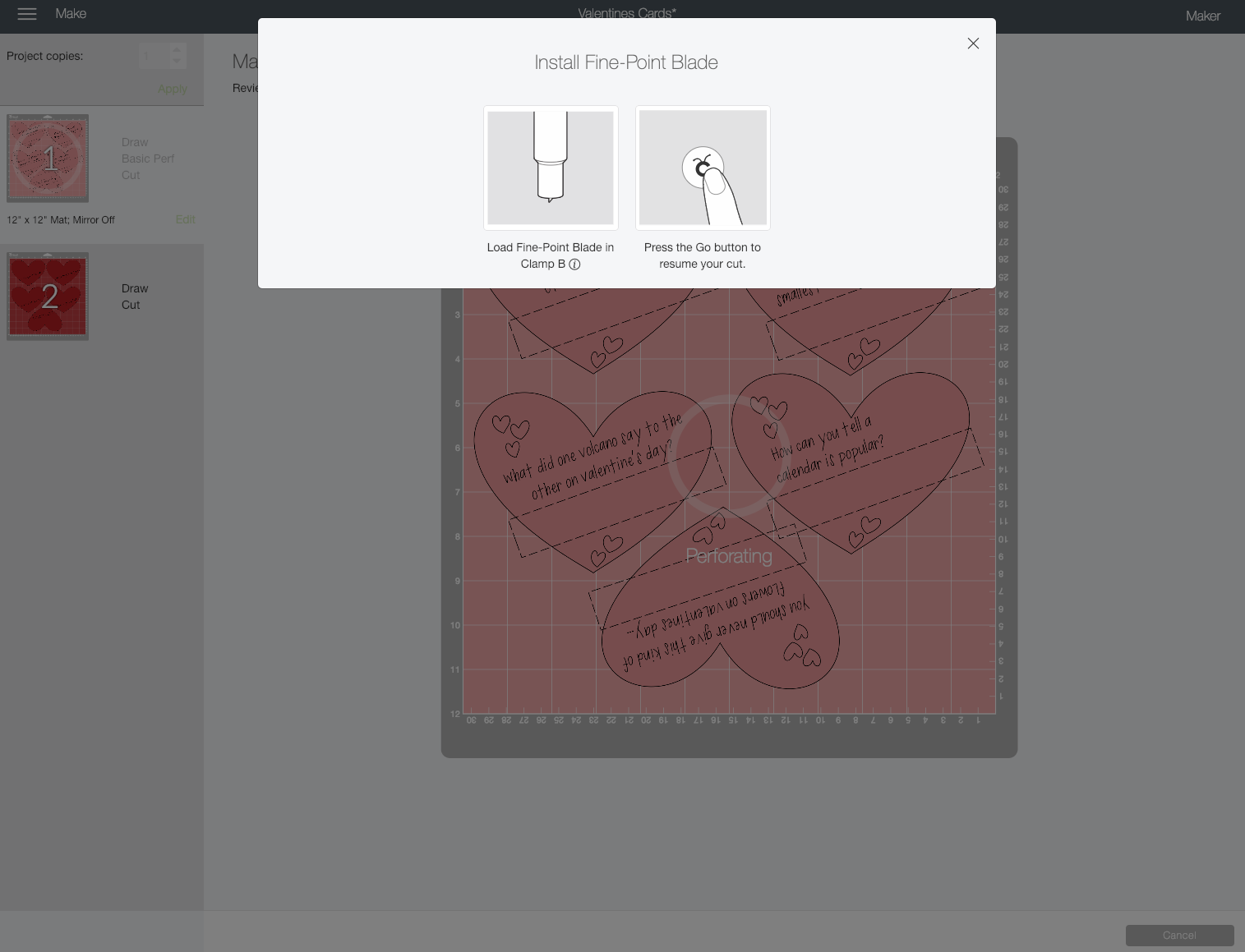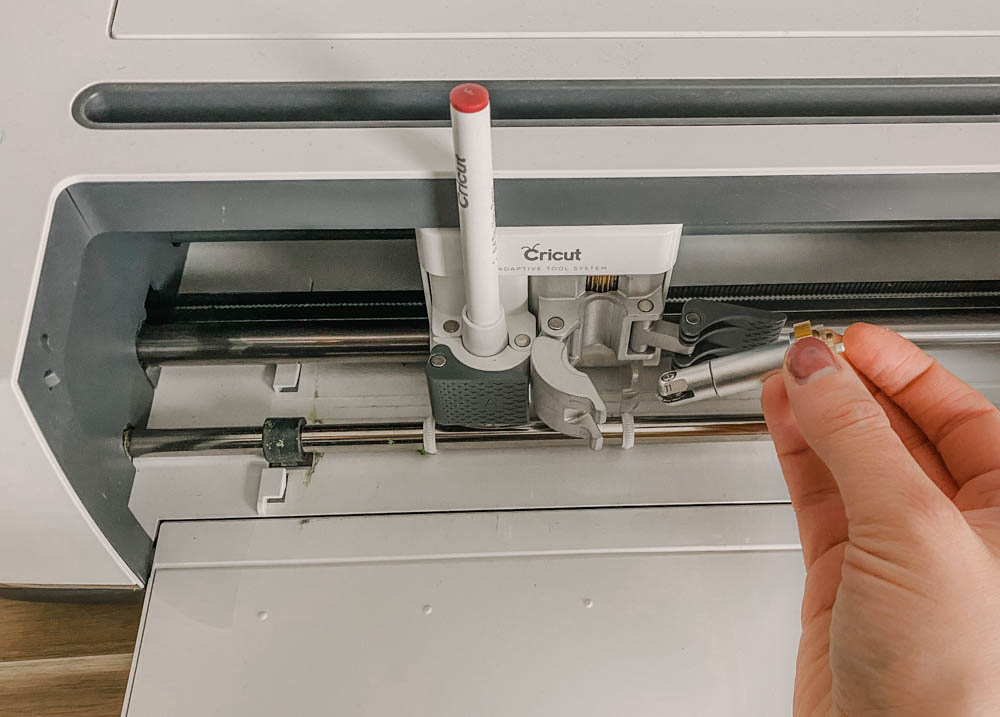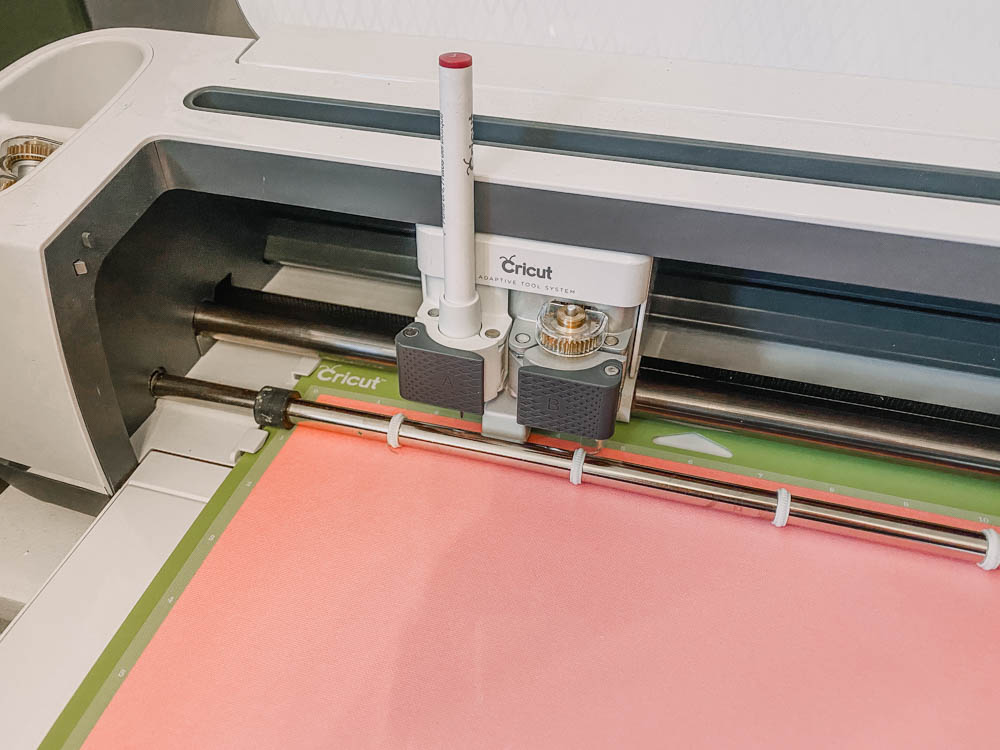 The Cricut Maker can hold two tools at one time. More than that and it will prompt you to load specific tools to start, then when those are done, it will prompt you to change the tools without unloading the mat. This will keep it all in line beautifully.
This was my first time using so many tools at once and I was worried it would be some trial and error but it worked perfectly every time- with no guesswork. This is also the first time I used the perforated blade and it worked perfectly! I will note that the cardstock isn't a recommended material for the perforated blade- but I selected poster board and it worked like a dream.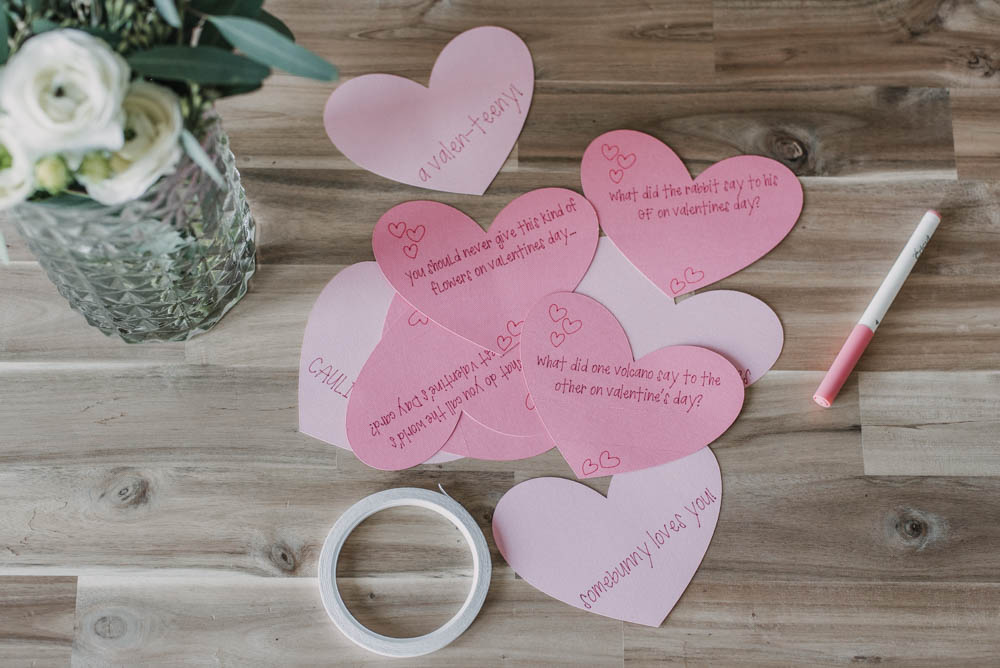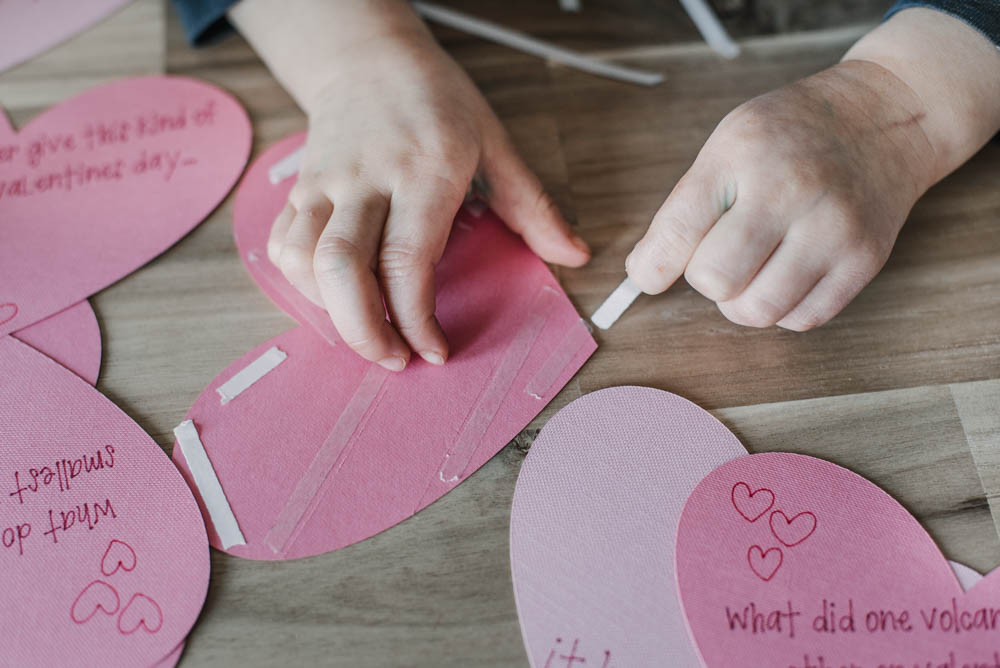 Once these are all cut out and drawn, you can pop them off the mat and get to assembling! You could use a glue for these, but since I had my youngest helping me, we used a strong double sided tape to avoid mess. Make sure that you apply your adhesive around the edges AND right along the perforated lines so that the pieces don't pull apart as the perforation is torn. Make sure to put NO adhesive on the tear-away area.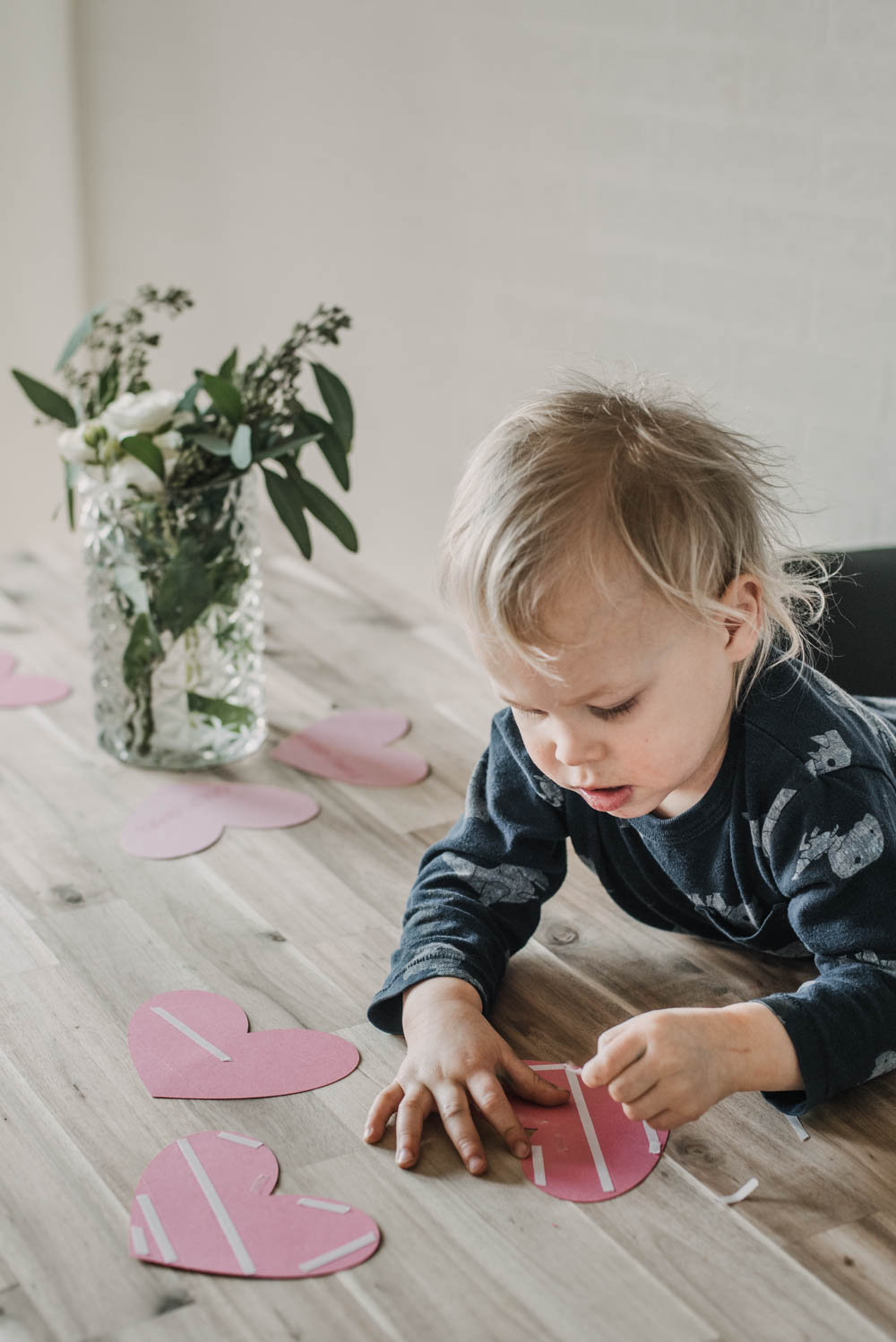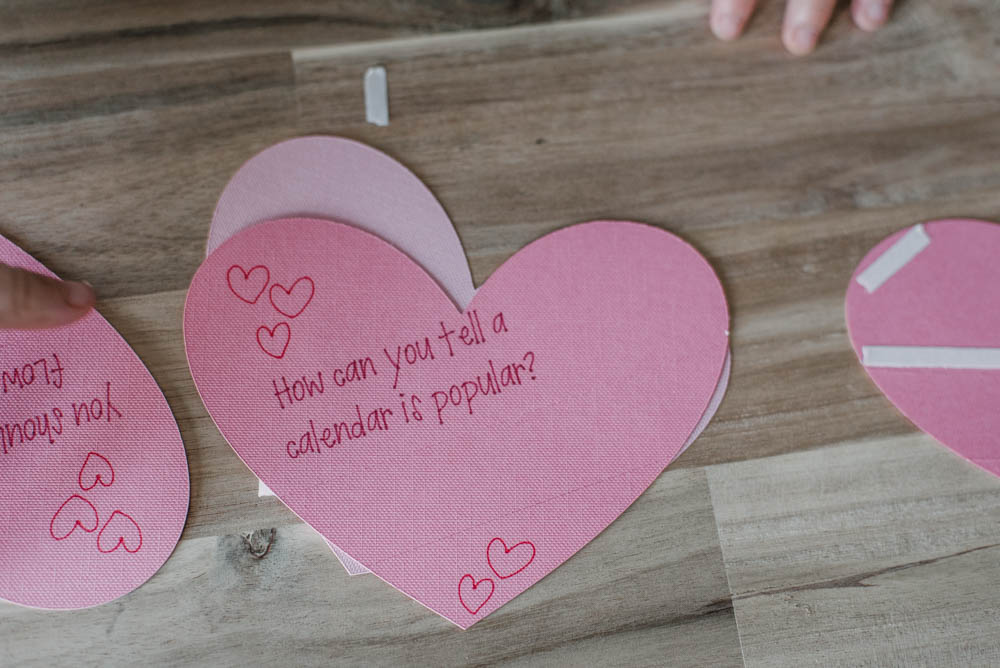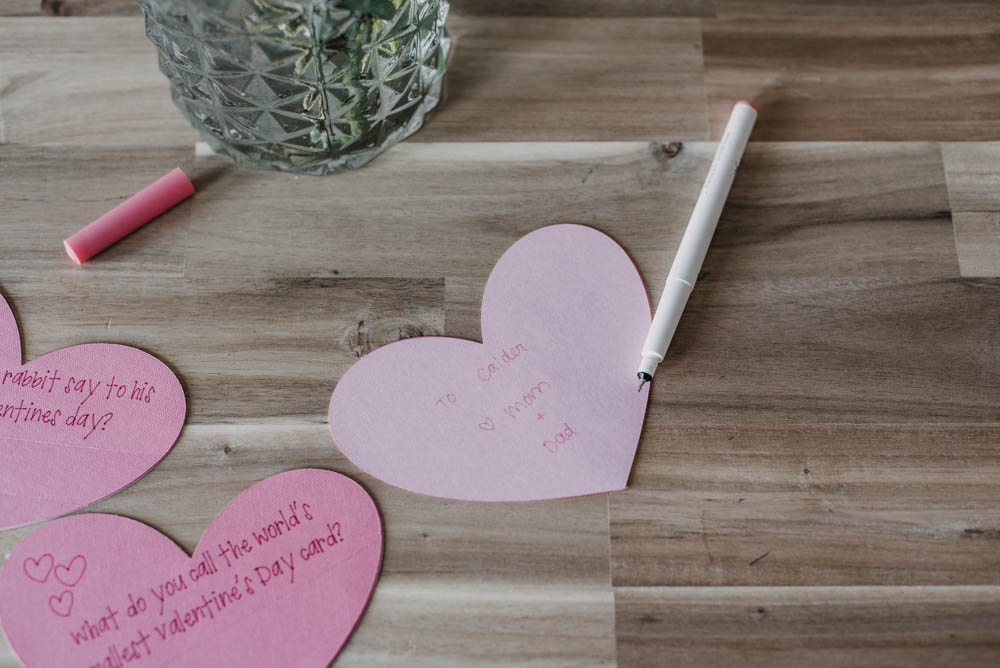 Put your valentines day jokes cards together and make sure to squish 'em real good to make sure that the adhesive sets and that they won't pull apart when your recipient is tearing the paper! Write your message on the back and they're ready for giving!
If you're giving them to little ones, it's a good idea to start the tear so they see what they're supposed to do with them. Just pulling the corners on one side is all you need!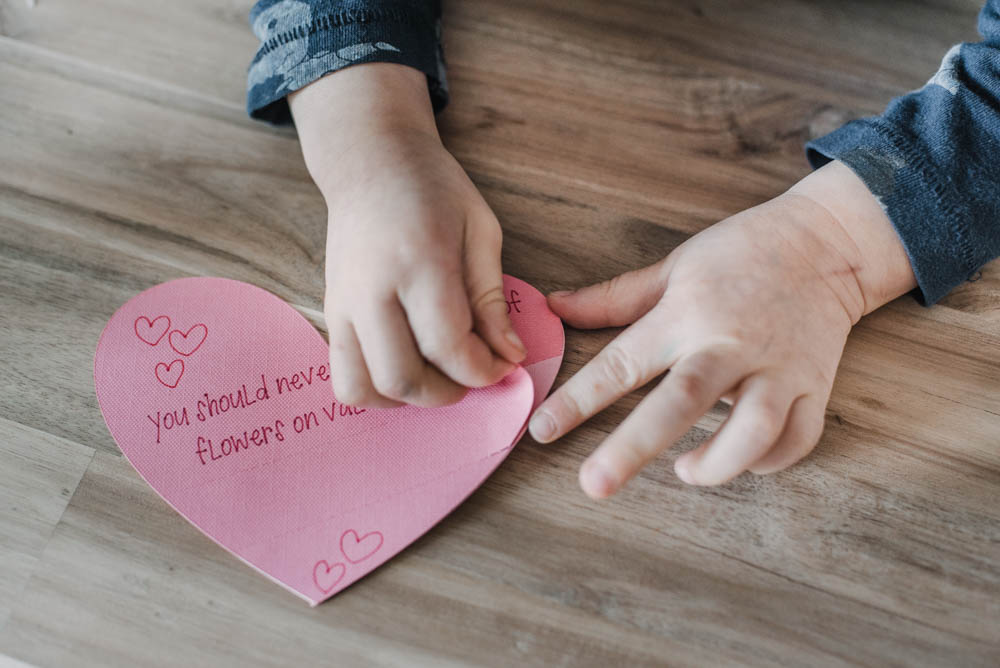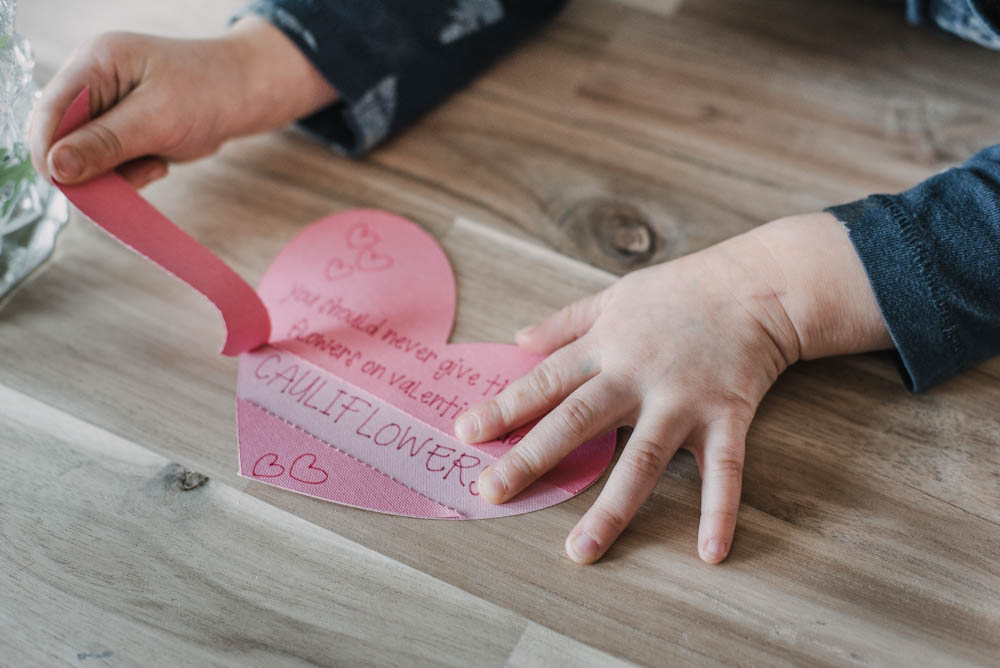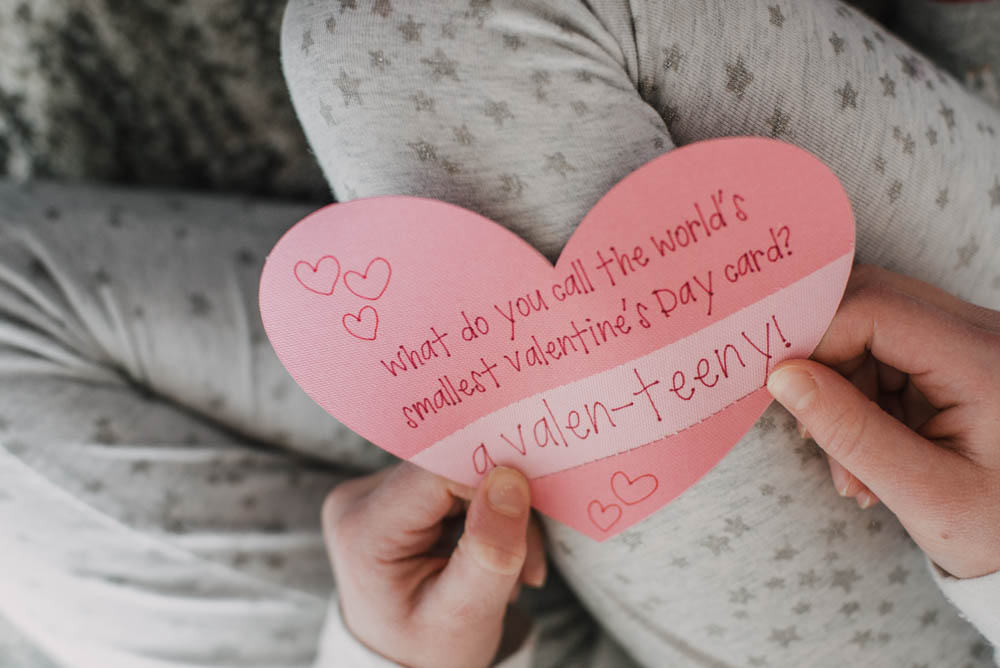 Since he made these Valentine's Day jokes cards… you know he had to test them out. I let him tear one to tell him the joke (I got the cheesiest laugh in the world) and then his siblings each needed to do one too. It's only fair. So I'll be making more with new jokes for valentines day- ha! Send any cheesy jokes my way!