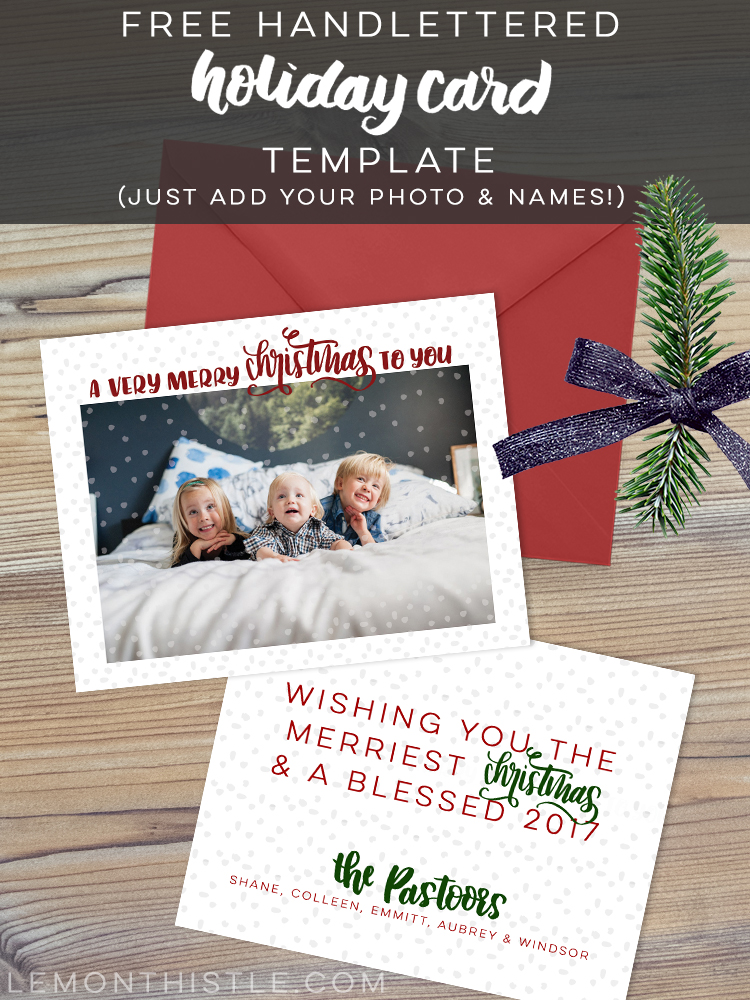 Can you believe it's time for holiday cards!? I know, time flies when you're having fun. I had so much fun partnering with Modify Ink to create a holiday card design last year, but I know that the price point wasn't for all of you. This year I wanted to create a holiday card design that I could share with you for no cost at all. Then you can get them printed wherever you like! I have a couple suggestions, but the design will really work anywhere.
I had fun hand lettering this one and the snow overlay is such a sweet touch. I actually love these so I've gone ahead and ordered them for my family (so if you're on my list, you know what to expect!). And if you're wondering, I wouldn't' be upset if you copied me… that's the point, I would be flattered to receive your card using this design. ;)
And if you're not into the photo cards… maybe these hand lettered holiday cards are more your speed?