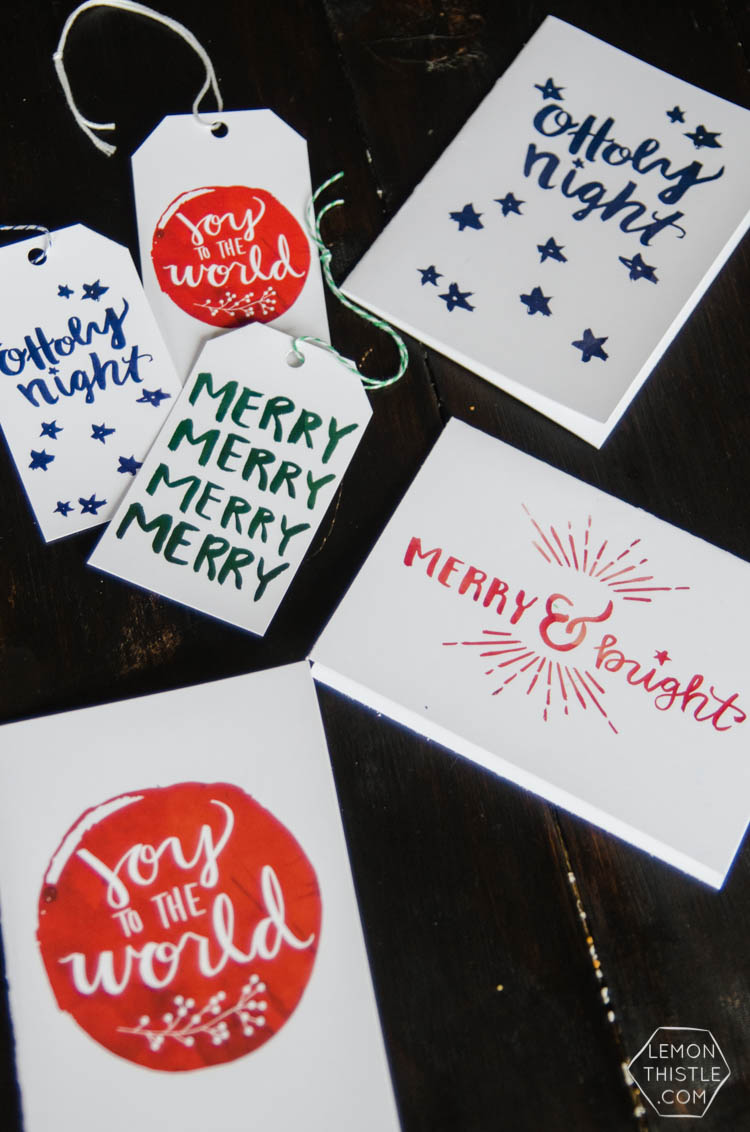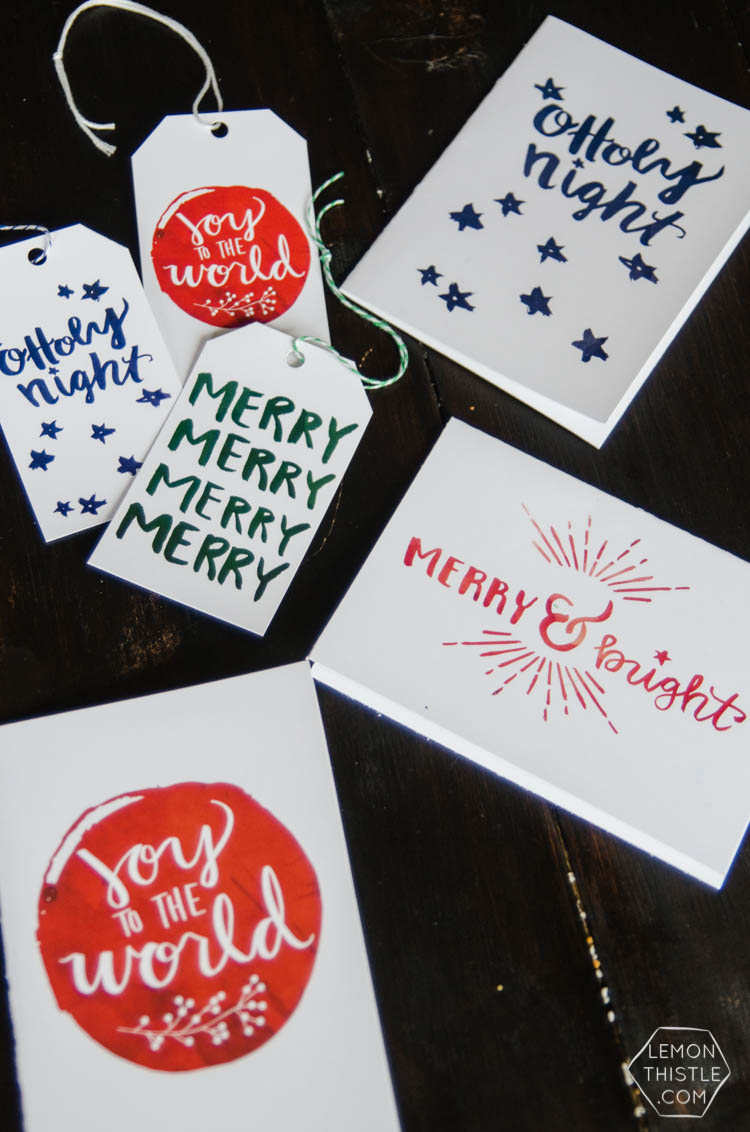 'Tis the season, am I right? I've had so much fun creating holiday projects this year (early! while I was planning for baby) that I kind of went overboard… considering I should be crafting up baby onesies and things to entertain my toddlers while I'm trying to sleep. But instead… how about some holiday cards and coordinating tags? I lettered these babies up for the Library Craft night I hosted (which I'm sharing later this week- keep your eyes out!) and after I added them to my store, I thought, 'What the heck!' since it's the holidays- I'd love to give them to my favourite people. If you're on my e-mail list, you can expect to see these holiday cards and tags coming at you this Thursday with my weekly newsletter!
UPDATE: Miss them? No problem! Subscribe right here and they'll get delivered to your inbox immediately :) Happy Holidays, friends!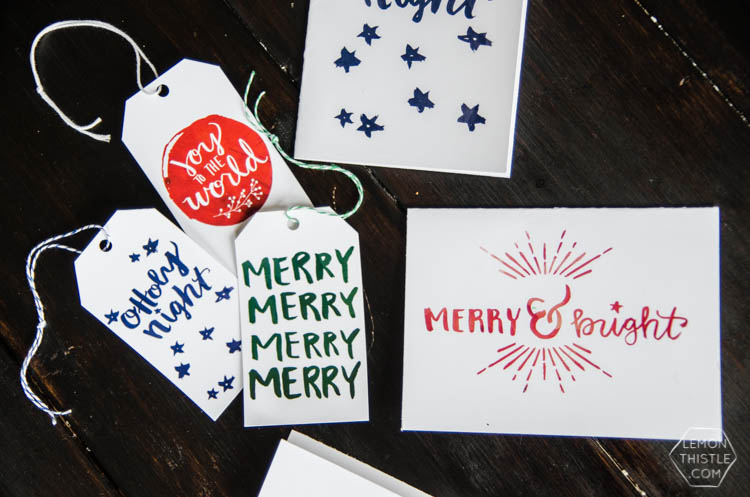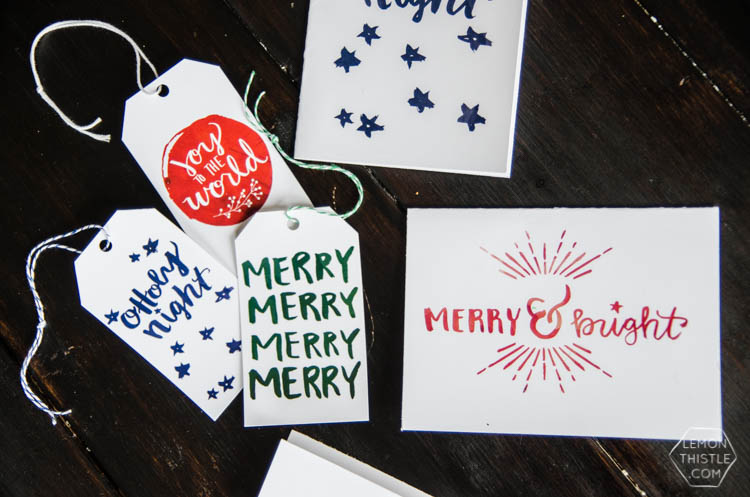 I've got all four designs in both cards and tags for you: Merry & Bright; Merry Merry Merry; Joy to the World; O Holy Night. The gift tags print 8 to a page and the Christmas cards print 2 to a page. My favourite is the 'Merry and Bright', but really I love them all. Do you recognize that O Holy Night one? It's the design we worked into our Holiday Card this year with Modify Ink! If you missed that post, you can check it out right here. If you're not into the whole e-mail list thing- no problemo, you can grab them in my store right over here (then print as many as you like!).
Anyways, I'm off to wash itty bitty baby clothing ;)
PS… looking for holiday cards that incorporate a photo? I've got this design as a freebie too! Check it out HERE.