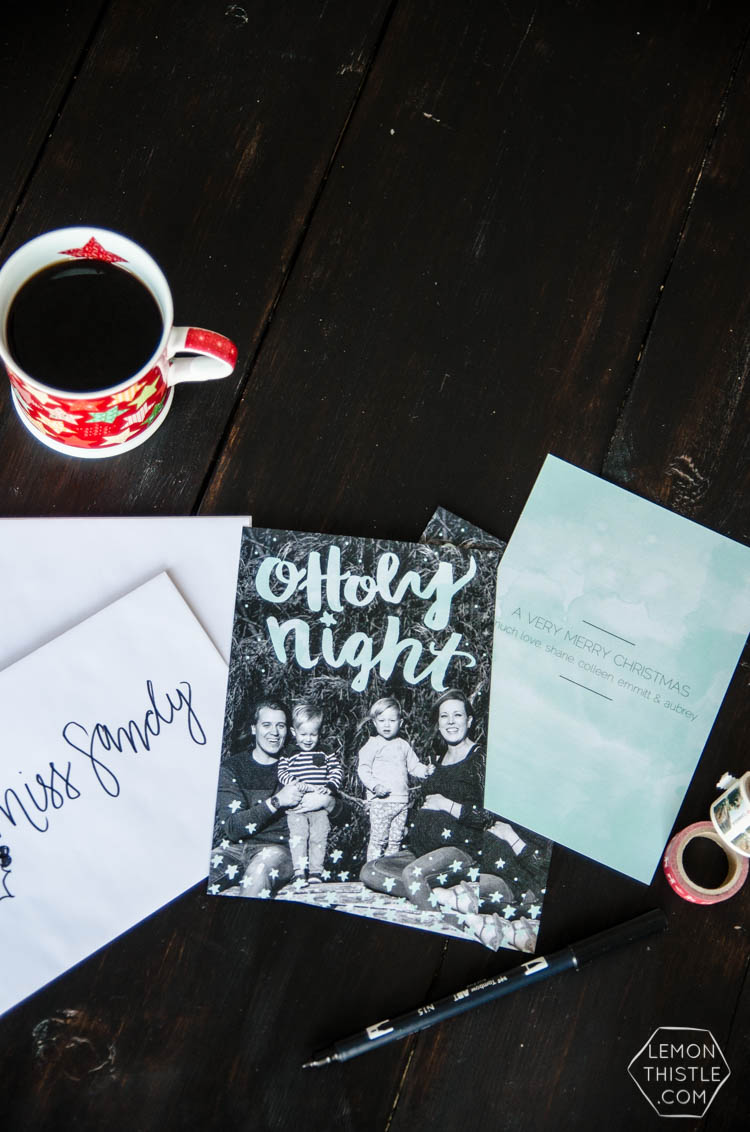 I know I've mentioned that in preparation for baby, we're trying to get all our Christmas prep done a little early this year. That means that most gifts are wrapped (yep, I'll take the pat on the back) and now- all of my holiday cards are addressed and waiting for a more reasonable time to be mailed! I'm pretty happy that I can cross these things off my 'list'… because our list is pretty darn long. This year, though- I didn't even write on the cards. I always, always do… but I figured that it's a picture of us, I'm pregnant, and I lettered them- so really, I didn't NEED to write anything else on them. Right? Thanks, I knew you'd be understanding of this shortcut. But back to the cards… I lettered them!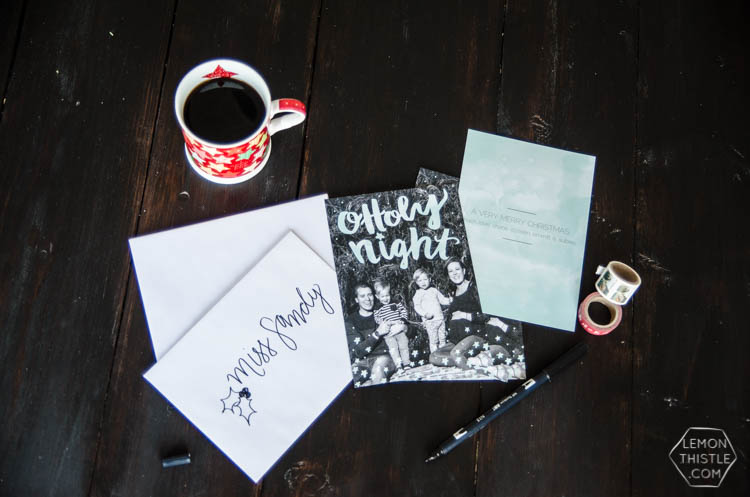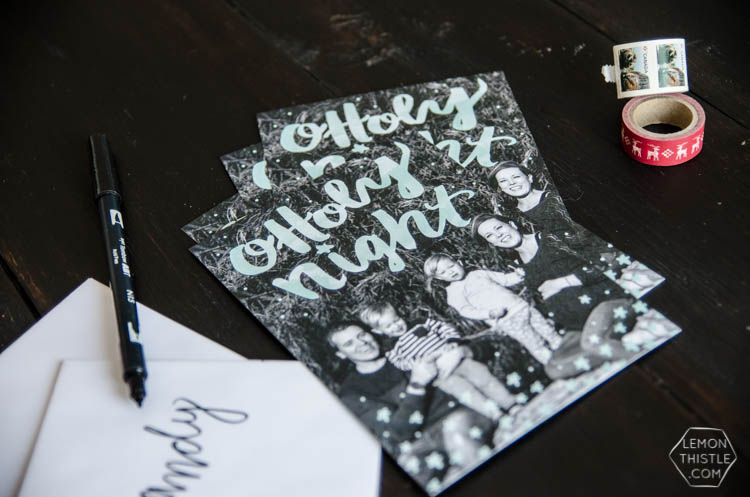 So what's the big deal- you letter a lot of stuff Colleen… I know BUT I lettered these and now you can buy them with YOUR picture on them. That's pretty sweet- right!? So basically you pop over to Modify Ink and pick my design, then you can change the colours (all of them!) and the wording (on the back) and drop your own photo in there. Then you can take the same shortcut as me and just mail out your cards with no personal notes- easy peasy. Or you can be a bit more awesome and write a nice note for everyone on your mailing list! Pretty exciting, right?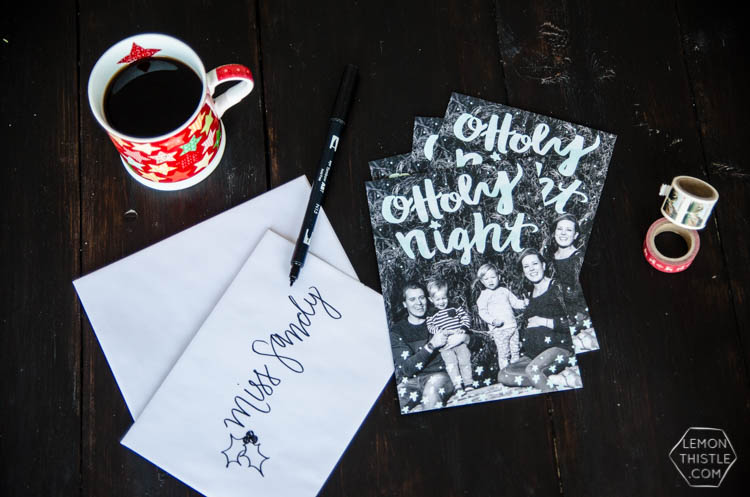 That's really all I've got to say today… but if you haven't yet been over to Modify Ink and played around with the editor… you should probably do that. It's so much fun to swap in patterns and textures and colours and design your own cards and prints… and parties… it's addicting, really. Oh! And in other news. This is the first year I've actually been happy with the way MOST of my envelopes have been addressed. Usually my writing is so sloppy from writing inside all of the cards… but this year- well, obviously that wasn't the case! So I was rocking the envelopes. Is this as satisfying for you as it is for me? The stamps are on all crazy though- miss Aubrey was on 'sticker' duty :)
PS. If you do order these babies… I want to see! Share them with me via social media, email, or even old fashion snail mail. I'll be over the moon!