This is a sponsored post written by me on behalf of The Clorox Company . All opinions are 100% mine.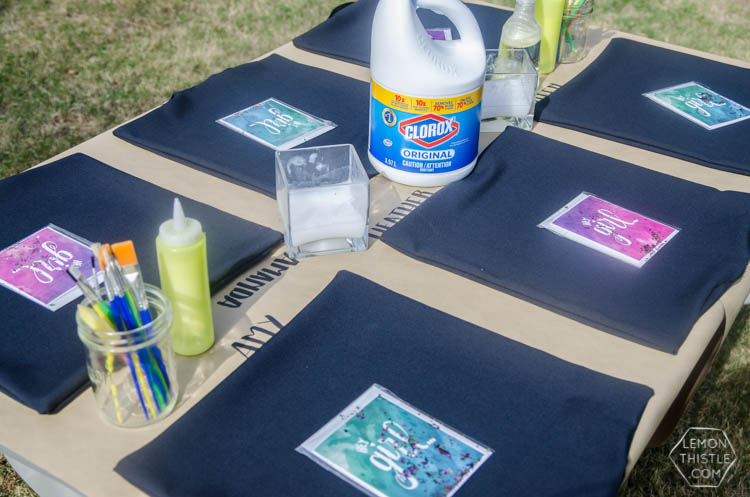 You guys know how much I love to craft (after all, that's what I write about half the time), but sometimes it's nice to craft with others around you. When I was invited to participate in the Gather Now campaign with The Clorox Company, I knew it was the perfect excuse to get crafting! So, a couple weeks back I invited some girls over for a fun little crafternoon to try out a project I'd had on my mind foreeever. Today I'm excited to share not only the craft but how to host your very own crafternoon- and a free printable invite to so you can get started right this minute.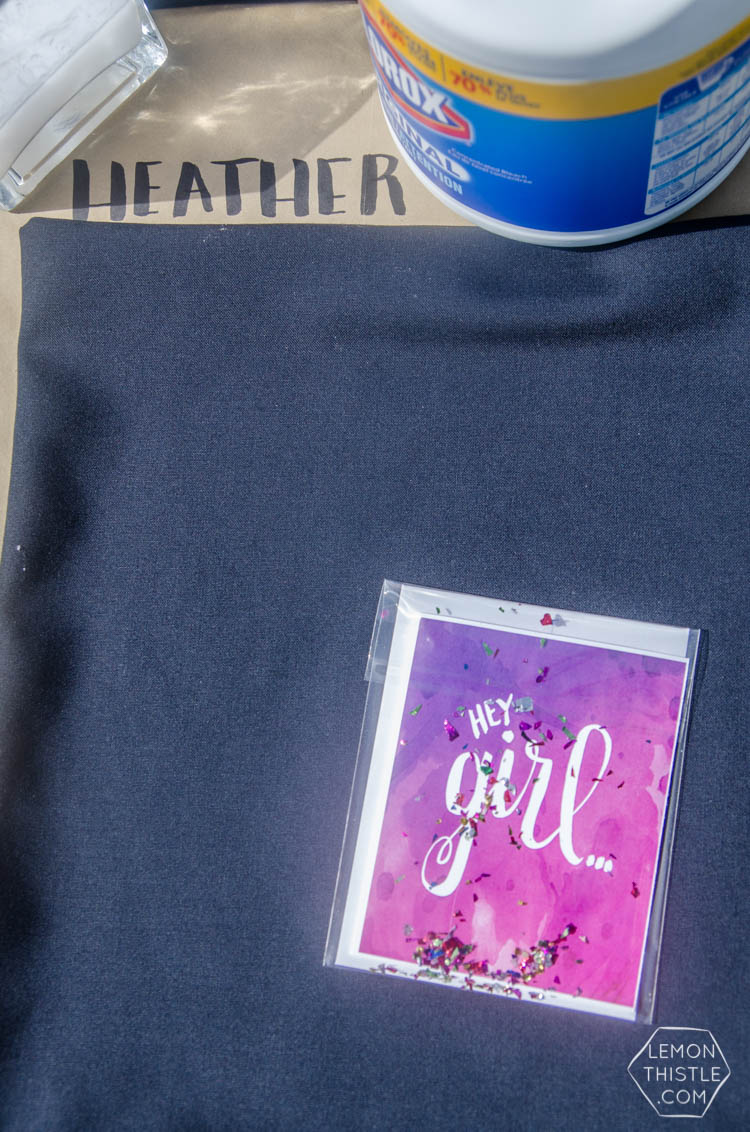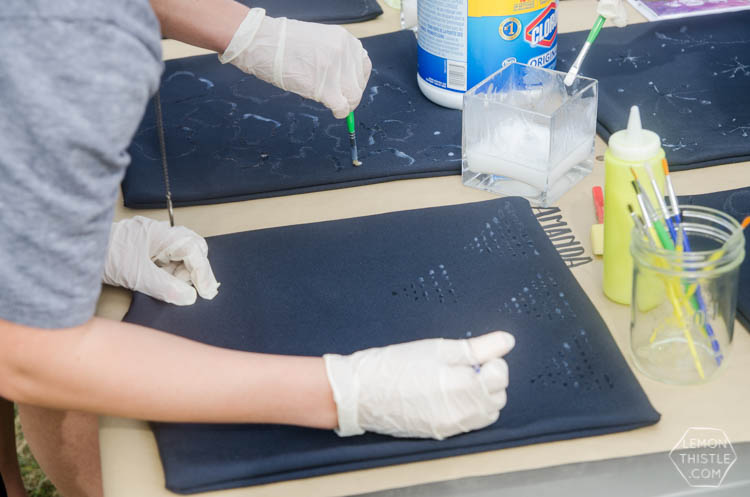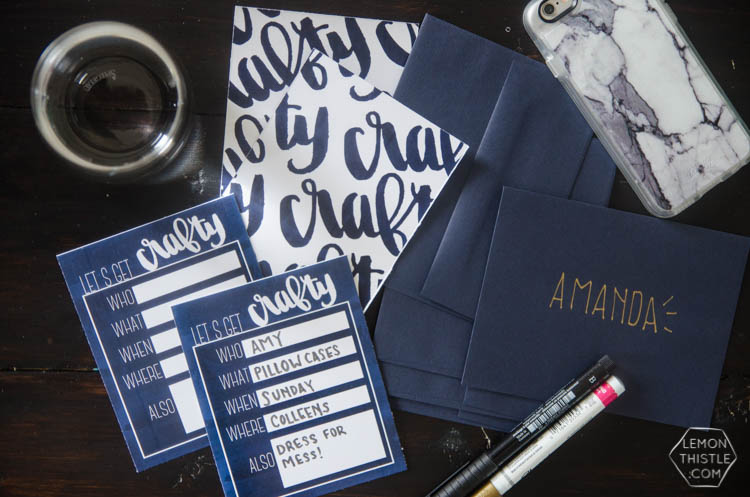 Let's talk about the craft!
The craft I chose for the day was bleached pillow cases. I loaded up on bleach from The Clorox Company and stitched up pillowcases out of navy fabric in preparation for the day. I used the bleach concentrate to make bleach pens and bleach paint (more on that below) then set it all up outside to minimize fumes in our home. I also had a spray bottle filled with bleach ready to use.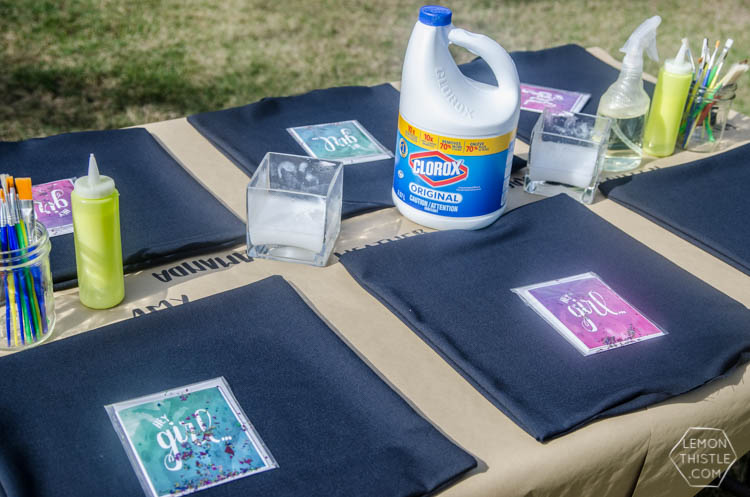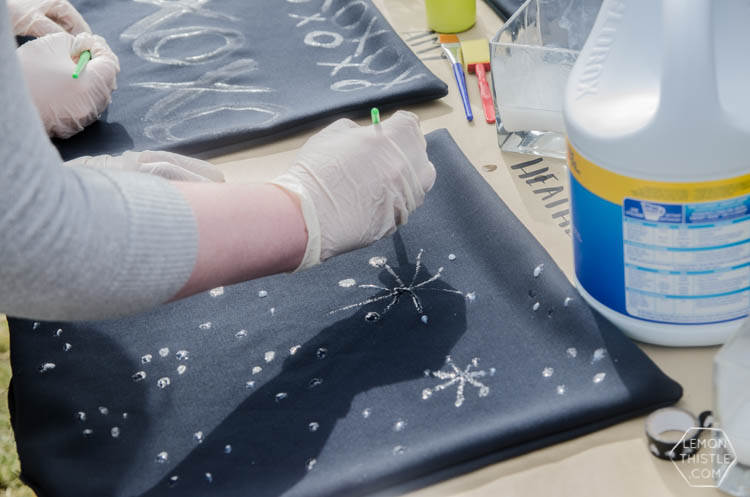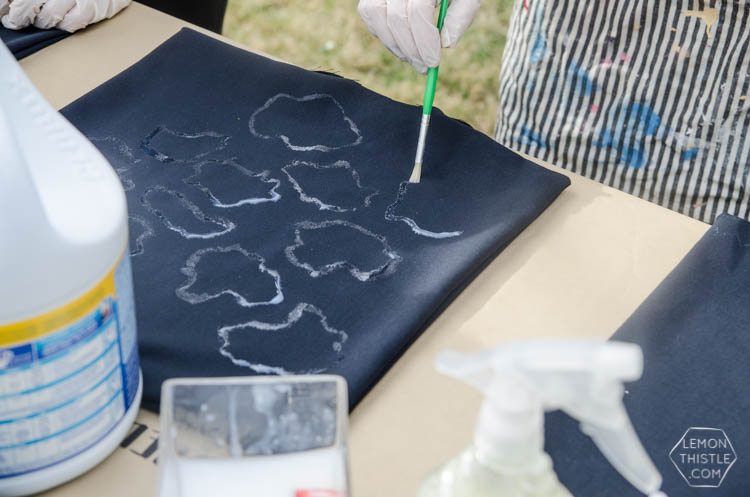 For the bleach pen and the bleach paint- I love the idea of bleach pens but couldn't find any in town (oh and I looked almost everywhere), so I did some searching to find out how to make my own. I followed this tutorial to make the bleach pens (then put them in squeeze bottles) and made another batch, watering it down with more bleach to make the paint. The gel-like consistency was great for painting with so it didn't run as much. One caution is that we had it out in the sun for a few hours and the heat seemed to make the gel pens a little more runny than they had been before.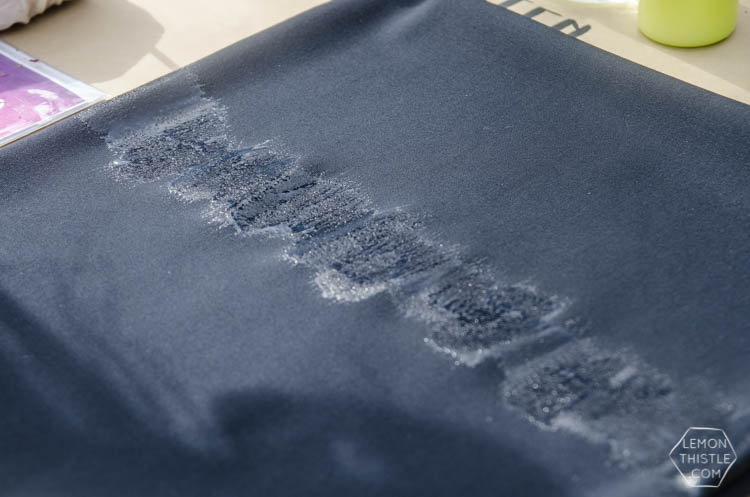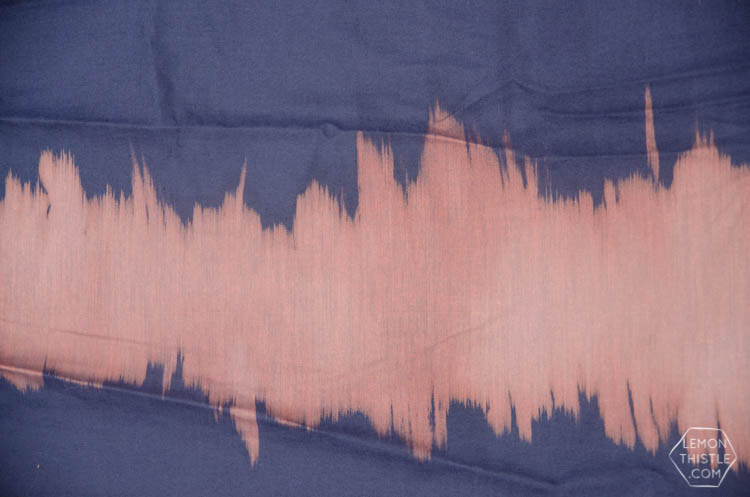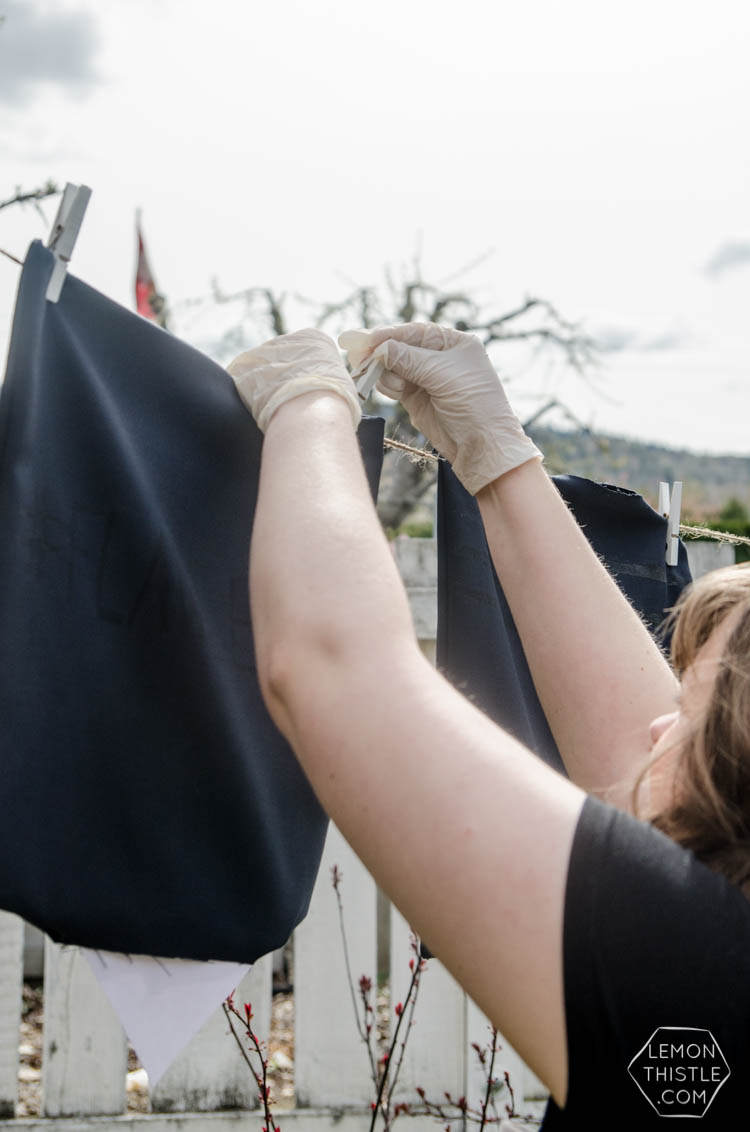 Since this was my first time bleaching fabrics I learned a few things. The beautiful navy fabric I sewed the pillowcases out of was not bleach-friendly. *Sigh* One of these days I'll learn to test out my crafts before I invite people over to do them with me. And the other fabric I tried next worked, but didn't bleach to white, it bleached to a purple colour even after going over it twice. I actually LOVE the way these turned out, but they are not as indigo-like as these ones that Earnest Home Co made. In addition, the starch in the DIY paint and pens made the fabric stiffer (as starch does!). Those are just a few things to keep in mind with the craft.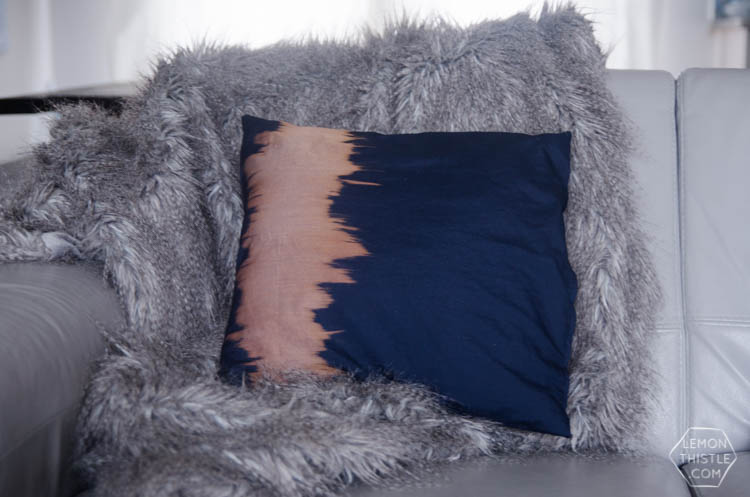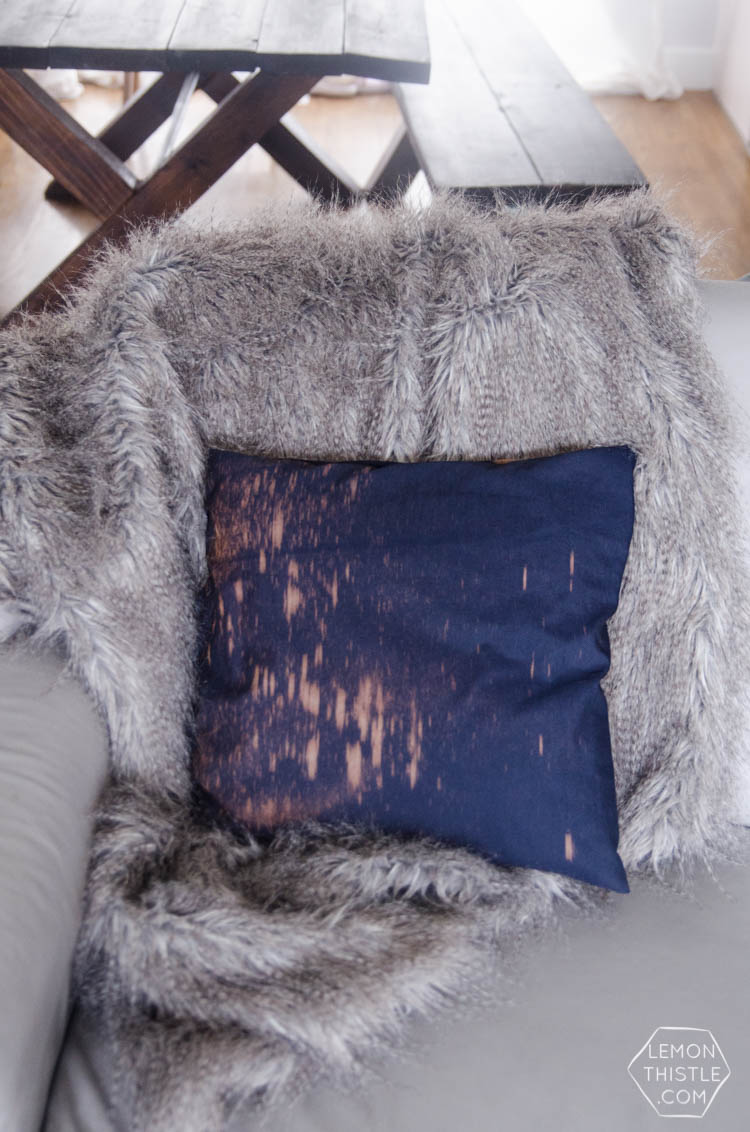 That's my finished pillow- I used the paint on one side and sprayed the other. It's really pretty awesome!
Now some tips on hosting your own party!
The best part about a craft party is to be around other creative people who love to craft. I sent out invitations ahead of time and have them RIGHT HERE for you to download and print yourself. This is a two sided document that prints four to a page. I hand lettered the 'crafty' and while the front is pretty cute (if I do say so myself), the back is my favourite part! I kind of want to print one just to frame in my office.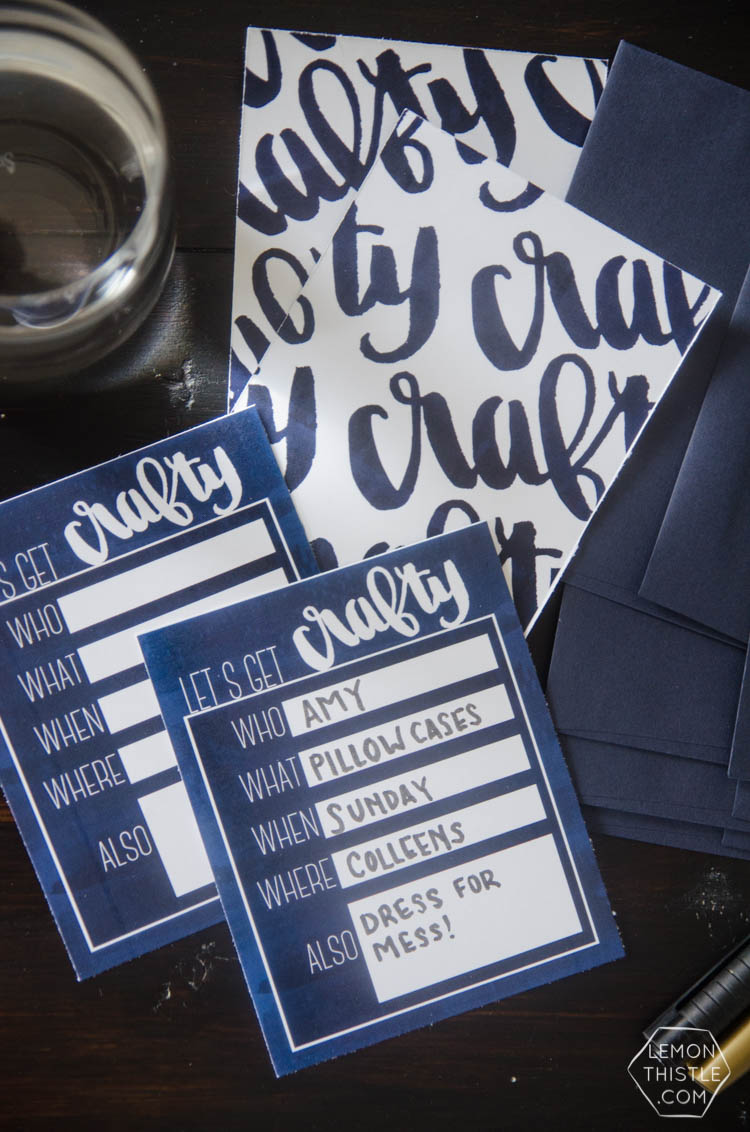 When you're planning your craft, plan on dry time, think of any supplies you might need, and think of clean up supplies you'll want to have on hand (paper towel!). I lined my craft table with a plastic table cloth before covering it in kraft paper. I had the pillowcases pre-sewn except a spot to insert the pillow. I had iron tape for guests to take home to finish off their pillow case. I also had a clothesline set up to hang our work up to dry.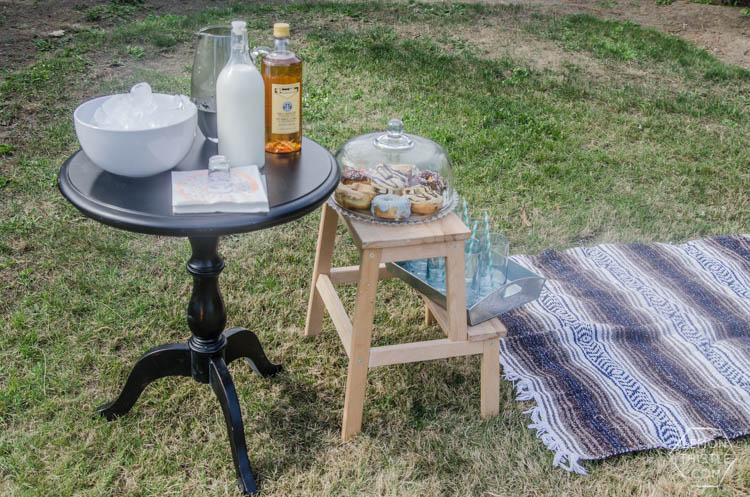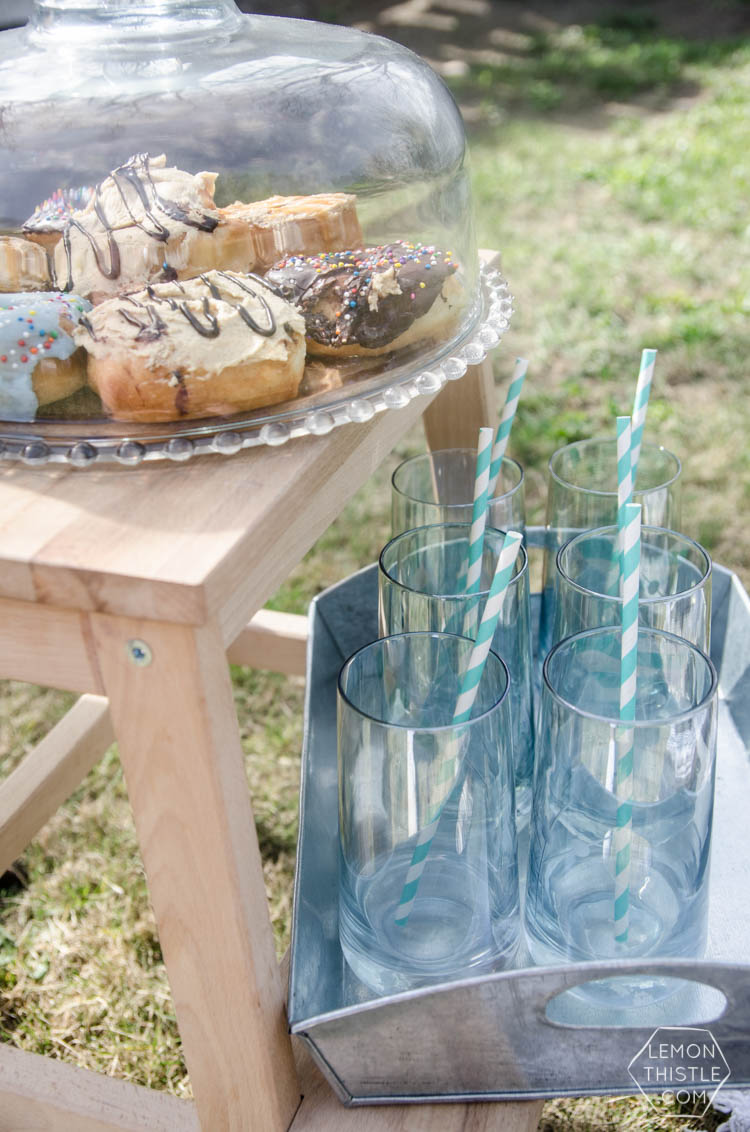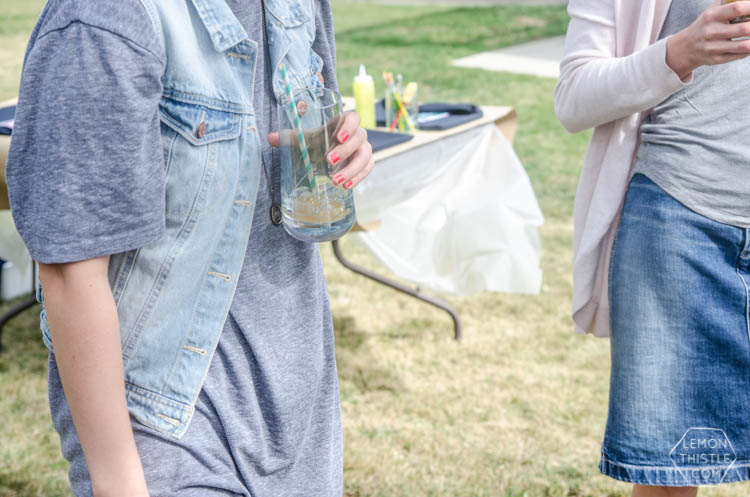 Refreshments! Julia Child said, 'A party without cake is just a meeting'. I completely agree BUT I think donuts are a worthy replacement (and cut down on dishes!). I had donuts and everything to make iced vanilla coffees set out. We went straight for the snacks before we crafted but I'd challenge you to save the donuts until after your craft (impossible, I'm sure) so you have something to snack on while you wait for the bleach to work it's magic.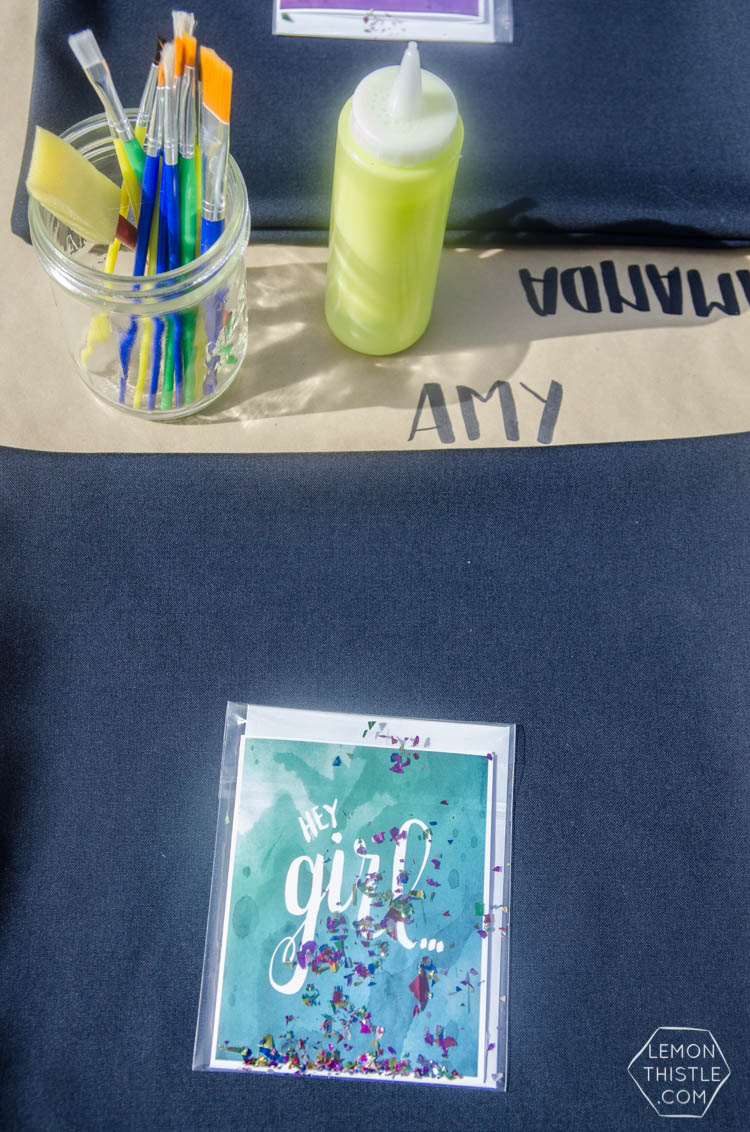 Last but not least- I still believe in goody bags/ favours. They're totally not necessary but I love getting them- so I try to give them when possible. I was packaging up some notecards for a conference I have coming up so made a few extra to send the girls home with.
Well there you have it- there's all my tips for hosting a craft party! I really had fun getting together with girls who love to craft too and chatting while we did our craft. And now I have lots of leftover Clorox Bleach to craft with in the future (I have ideas already- now that I have played!).
Have you ever hosted a crafternoon? Would you? Tell me- what ideas do you have for your next friend gathering? You can find all the campaign 'Gather Now' ideas right here if you need more inspiration ;)