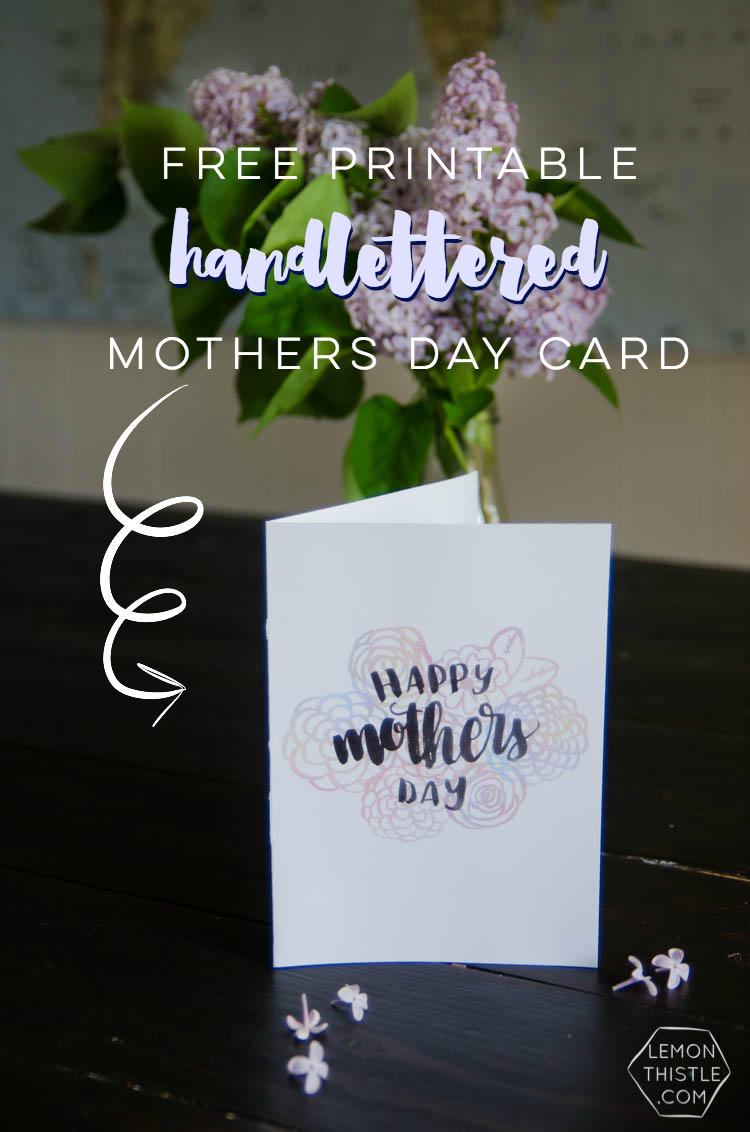 How is Mother's Day THIS weekend? I seriously feel like it's still March. Except it's warm and there's lilacs blooming. But really… time is flying this spring! So if you're like me and forgot that it's coming up (sorry mom) then I've got you covered- for a Mothers Day Card at least.
This mothers day card is hand lettered and the flowers are illustrated by me as well. It will print for a half page card and you can write your own sentiment on the inside- that makes it great for step moms, mother-in-laws, aunts… anyone that you want to celebrate this Mothers Day! So snap it up by clicking right here. As always, printables are for personal use only.
Like what you see?
Sign up to receive a once-a-week newsletter from me with new posts, exciting updates, exclusive discounts and freebies. Just good stuff!