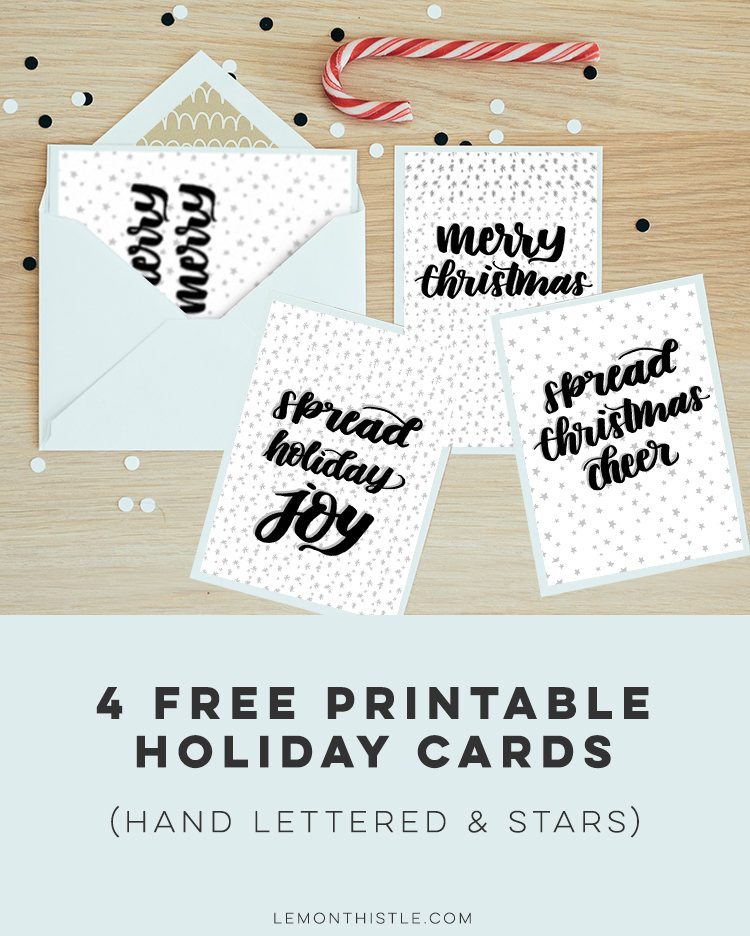 Since we started sending photo cards when the kids were born, I never remember to look for holiday cards when they're on sale… and leave it until the very last minute when I need to give one to a teacher or garbage man or someone that I'm sure doesn't want a photo of our family. I made these babies last year to send out to blogger friends and thought I should share them with you!
They have some stars for the backgrounds and a hand lettered sentiment. They print in black and grey and there are four designs to choose from. 'Merry Merry', 'Merry Christmas' 'Spread Christmas cheer' and 'Spread Holiday Joy'. The handlettered holiday cards download as PDF with two to a page so you just have to hit 'print'!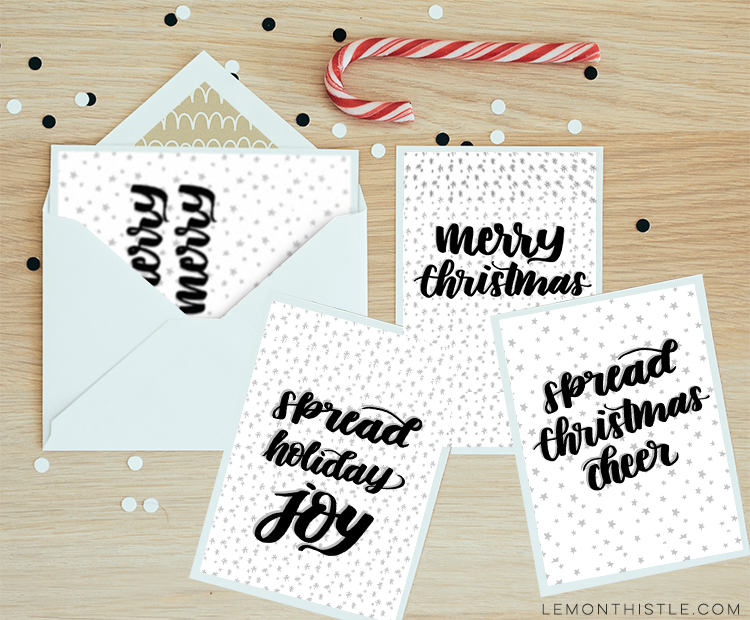 Hope you enjoy them! Also… recognize that lettering? It's the same words I used to make my DIY handlettered inserts for my holiday lightbox last year! Hop over to check it out if you like ;)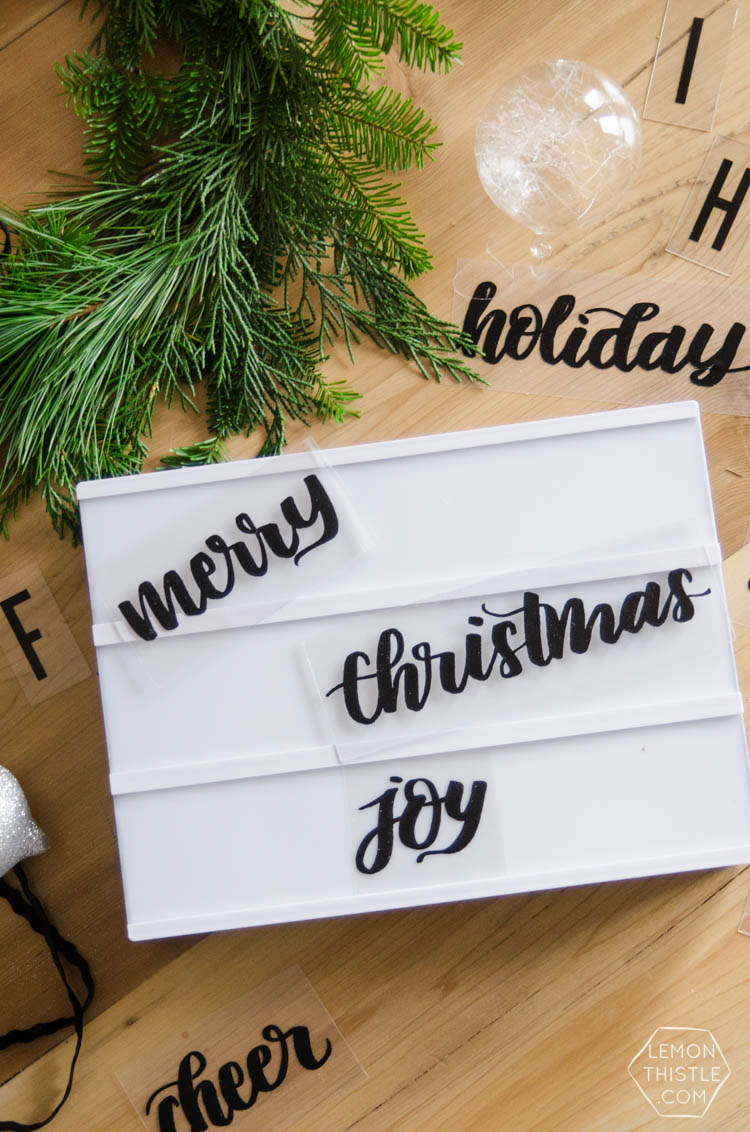 Like what you see?
Sign up to receive a once-a-week newsletter from me with new posts, exciting updates, exclusive discounts and freebies. Just good stuff!