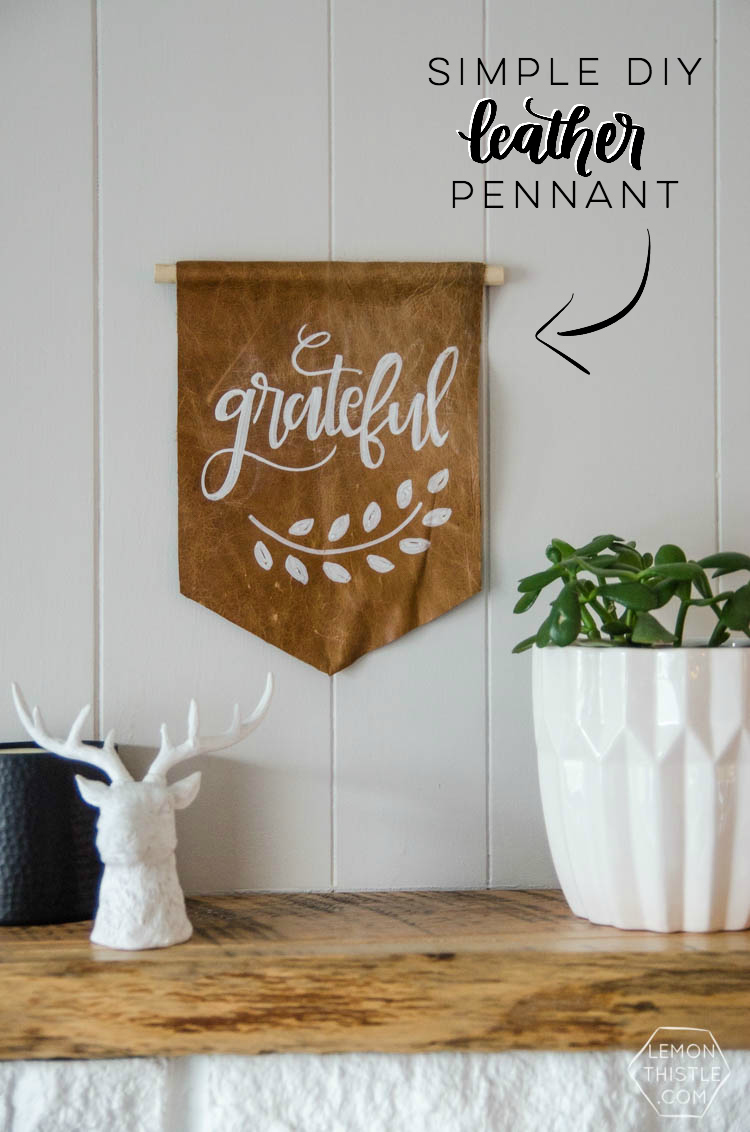 I've had this project on my mind for a while now and I'm so glad I finally took a nap time and made it happen. And it only took that- one nap time! This simple DIY leather pennant is such a rad wall hanging, I love how the weathered leather plays off the crisp white lettering. Since we're in the fall mood, I chose to letter it with 'grateful' but honestly- I feel like that's such a great reminder any time of year.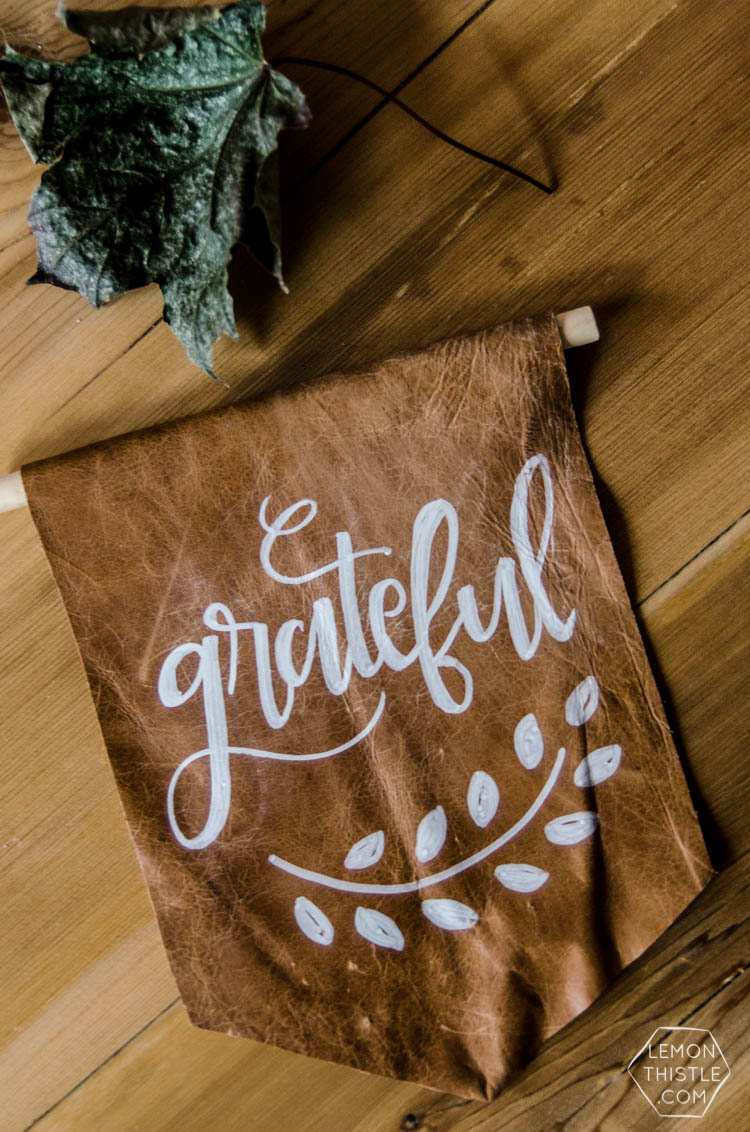 Gee, Colleen! Where did you get that lovely leather? Well… I remember reading how Mandi from Vintage Revivals skinned a couch fuurever ago and I've always thought that was pretty BA. Then I was browsing Craigslist for a dresser for Windsor's bedroom last fall and I saw it. A free beautifully worn genuine leather couch. It was a gorgeous beast and the leather was so beautiful. It was so big, it didn't fit in our retro front door, you guys. So I skinned it under our deck. So expect to see lots of leather projects coming, I have a stash! And since this little couch skinning, I've skinned a chair and another couch to make some leather bookmarks for a conference last month. So it's officially something I'm skilled at.
Alright, now that we've got that fun story out of the way. Ready to learn the four simple steps to make your own?
Here's what you'll need to make a Grateful DIY Leather Pennant: