*This post is sponsored by Walnut Hollow… which I LOVE. You can find all my policies right here*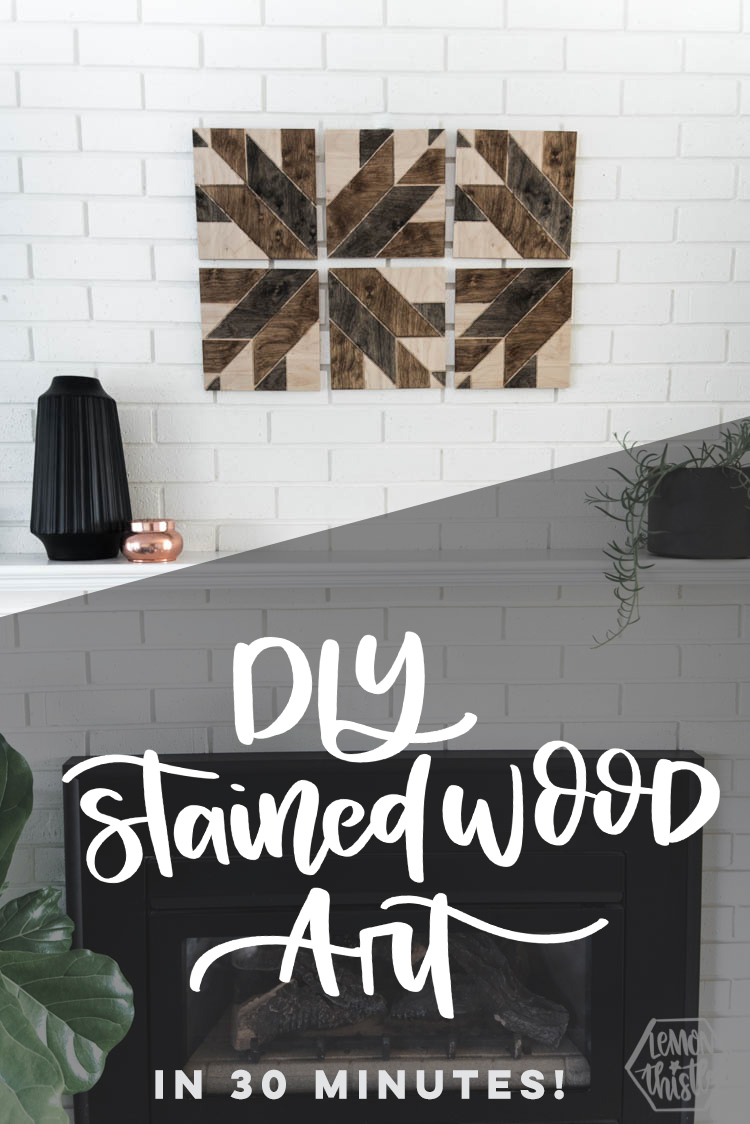 You guyyys! I'm so excited to share this DIY with you all. I get so excited for the really simple DIY projects that make a big impact and this one fits the bill. I made this baby in less than 30 minutes (not including dry time) and it looks so rad above my fireplace. One we paint our walls, I'm planning to move it to a different wall but my goodness- it definitely needs to have a spot that shows it off.
I really am in love with how this turned out- I love the patterns and how it looks like quilt blocks. I'm pretty sure the pattern I made is called a barn star and it definitely reminds me of quilts that my grandma has made. The modern wood twist brings it up to date and gives it a bit of a boho feel. I'm sure you've seen some of these geometric wood signs on Pinterest and I love the idea of making one but once I spotted these Starflower Signs from Walnut Hollow- I knew I could recreate the look without all the angles and math and cutting and puzzling. Heck yes! I am sharing all the details on how I made this wood art in the video below- and you guys… it really is as simple as can be!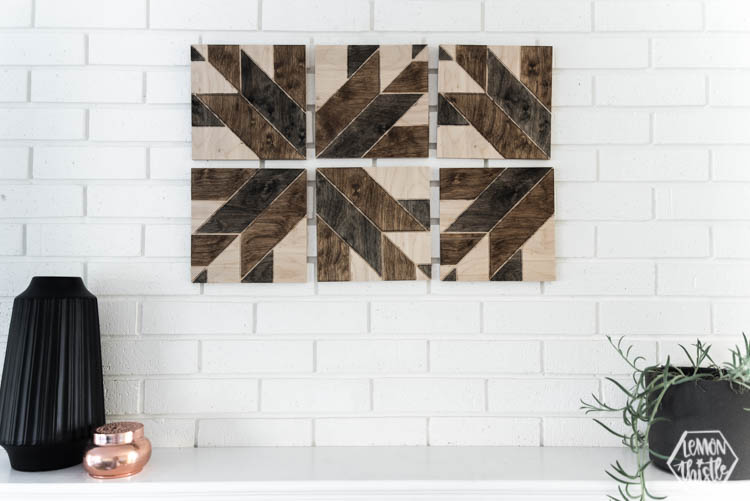 SUPPLIES TO MAKE YOUR OWN GEOMETRIC WOOD SIGN:
Foam Brushes
Wood Stain (I used Minwax Ebony and Early American)
Picture Hanging Strips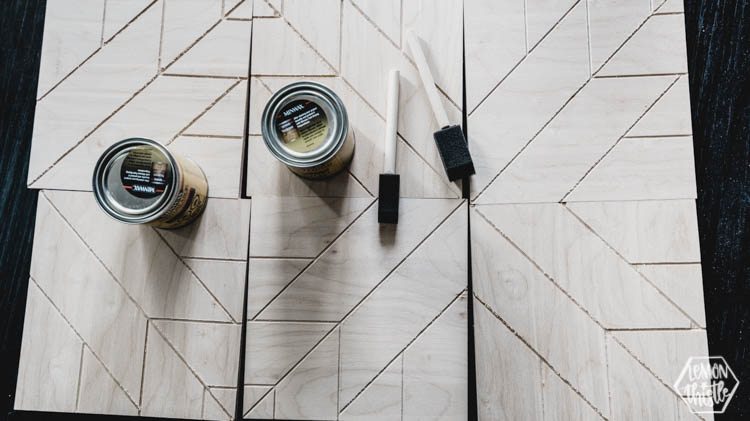 You guys… I don't even know what I need to write for directions here. The video shows me making this baby and it's essentially a paint by number. I used two different colours of stain and for a third shade, I left the wood raw. The best thing about these panels is that they come ready to use. So you don't need to pull out any tools or fuss with sand paper.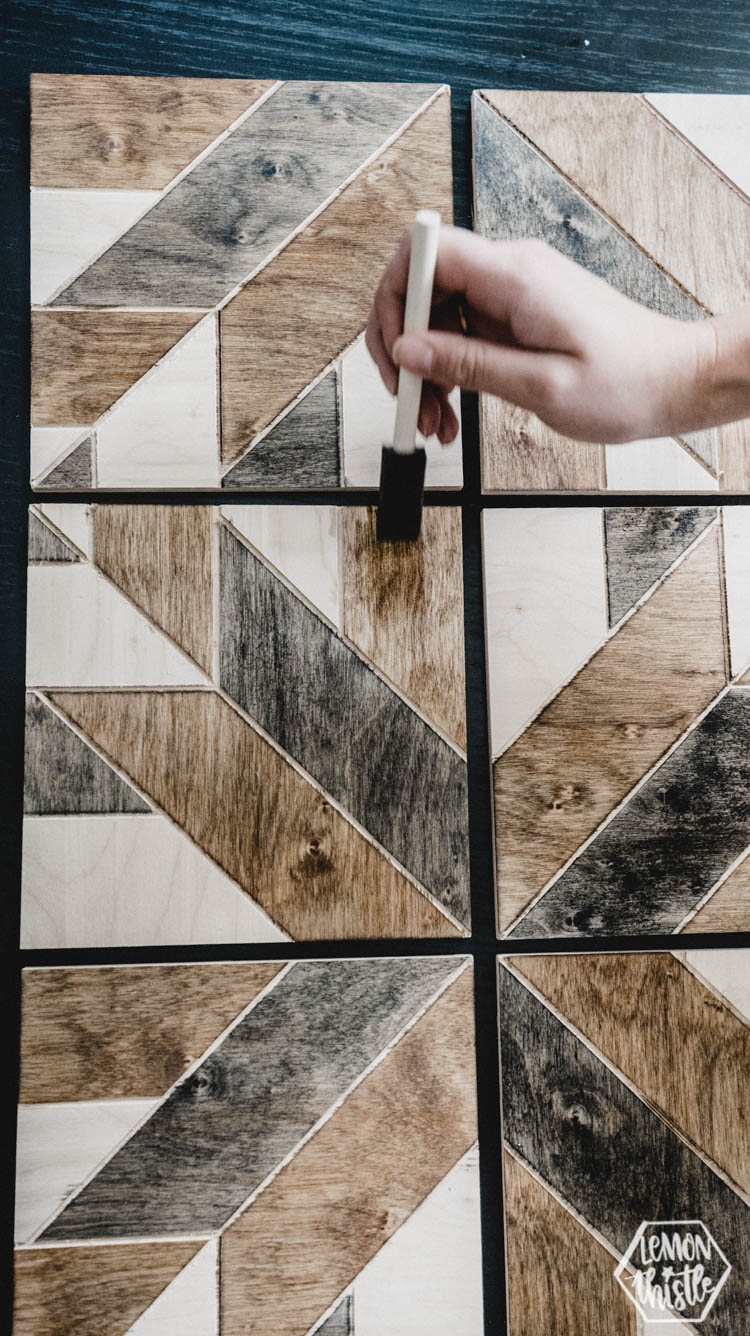 I definitely recommend using a foam brush to apply your stain instead of a rag or regular paint brush- this helps get into all those tiny corners without getting stain on the other sections of the panel. The other thing you should really watch is how much stain you get on that foam brush. You barely need to touch the brush to the stain and it will feel like you have a ton on there. It goes a long way and soaks right in- if you put too much on, it could bleed into another panel and you don't want that!
You could also clear coat this when you're done (after you let it dry COMPLETELY). I'm still trying to decide if I want to leave it as floating panels like you see here (hung with picture hanging strips) or if I want to frame it out like a wood sign. What would you do? Leave them floating or frame it?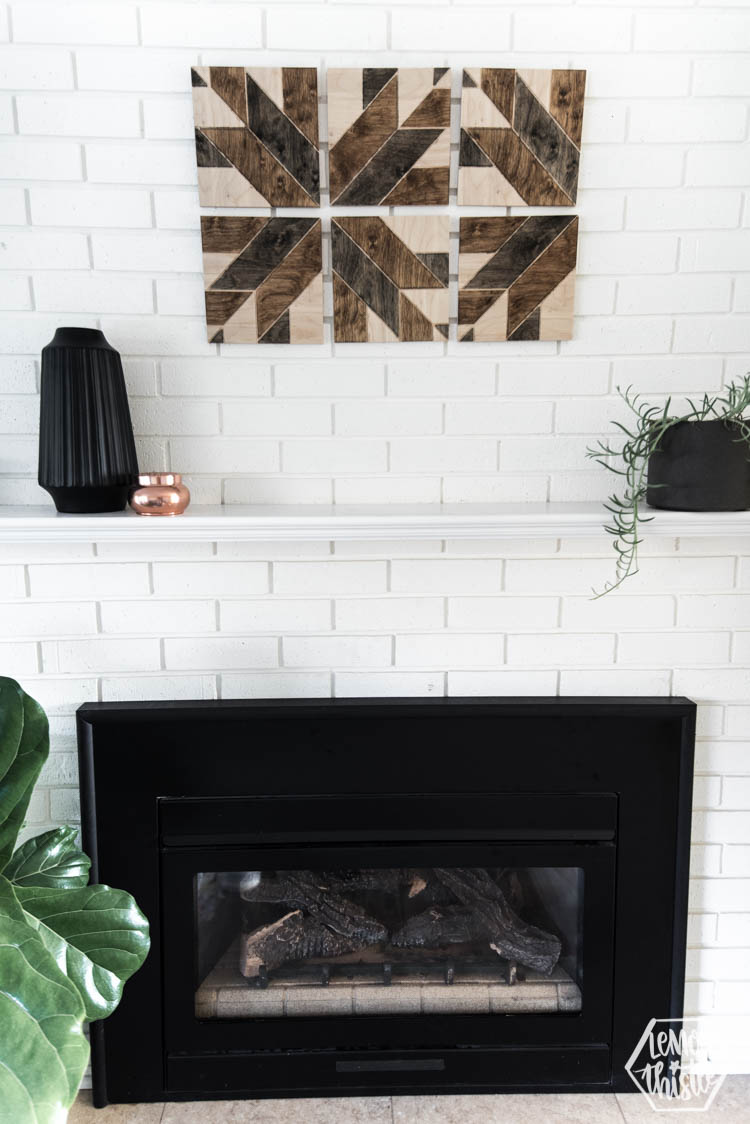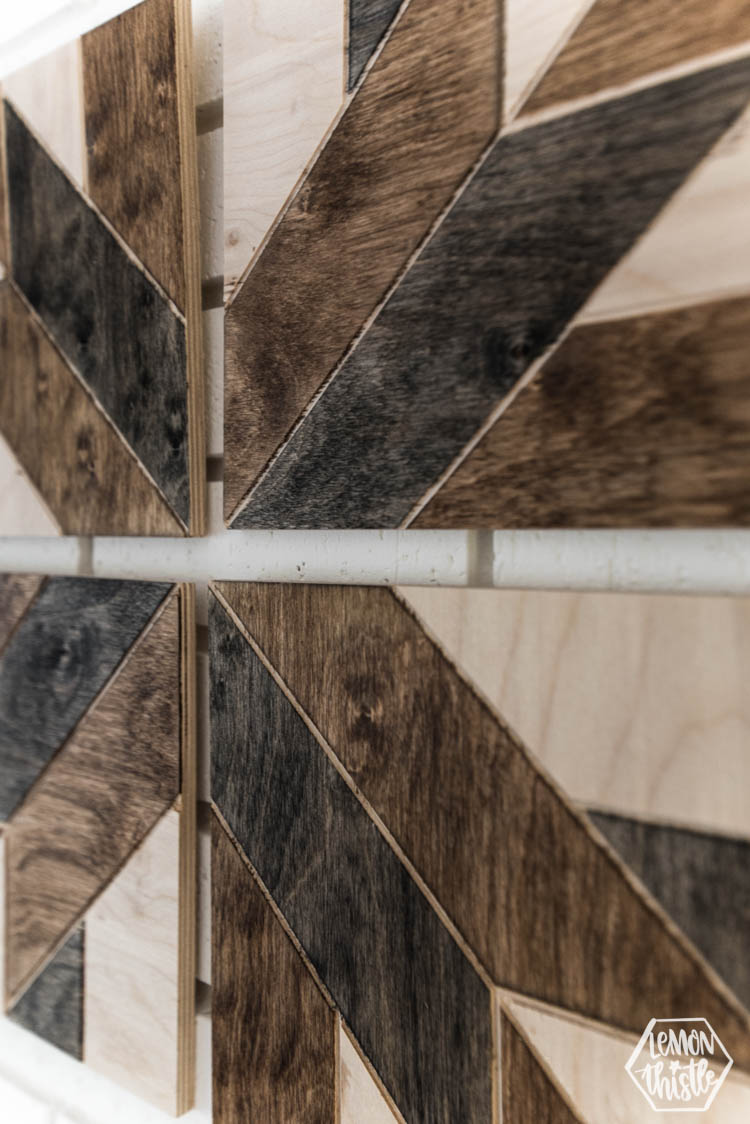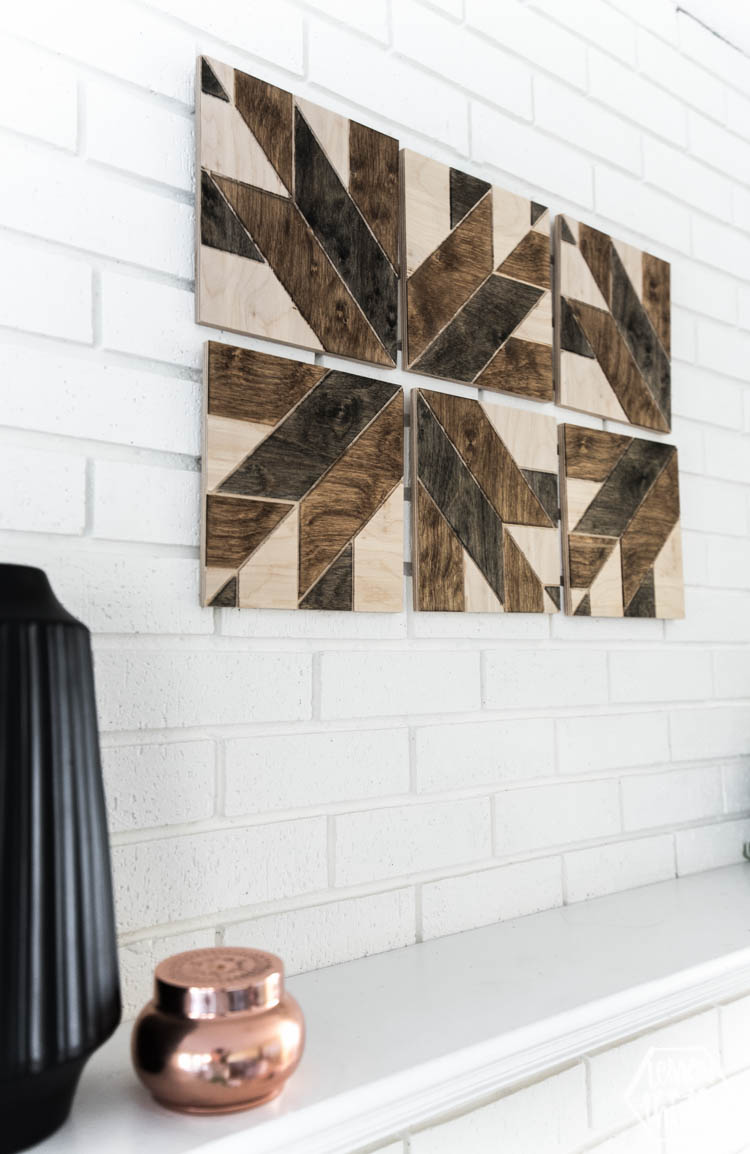 That's it for today friends! Isn't this such a fun and easy one? They have a few different designs that I'd love to try doing something similar with. Maybe paint instead of stain? Bold black and white against the natural wood? I'd love to hear which ones you'd try out. And as always, if you do make something inspired by this post- I would SO love to see it! Tag me @colleenpastoor or shoot me an email [email protected]