*this post contains affiliate links which help support Lemon Thistle at no cost to you. Find out more in my policies!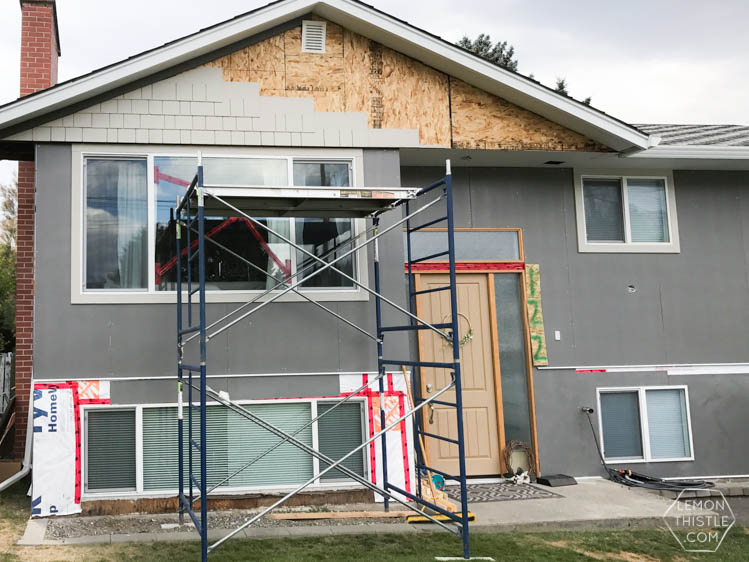 This post has been a long time coming, you guys! I prooobably could have done a 'Before & the Plan' post, but instead I've saved it all for one nice big update! Killer, right? If you're new to Lemon Thistle, I've been sharing progress on our DIY renovation of our 1965 home. We are *pretty much* done the interior (less the rest of our bathroom) so it was time to turn our attention to the outside. We are excited to be tackling the exterior of our home and finally get rid of that stucco/wood combo that was *so* cool in the 60s. Yeah, you know the one ;) You can find all the 'before' photos here if you're interested.
Since buying our place 3 years ago, we've done a few upgrades to the landscaping and earlier this year we replaced our front door. We were knocking things slowly off the list but the exterior was a big one that is going to pull it all together. Before I get to all the details I will tell you that NO, WE DID NOT BREAK OUR WINDOW. Ha! I'm so tired of answering that question, but I'll get to that more in a bit.
Here's what we had planned for this exterior renovation:Continue Reading…