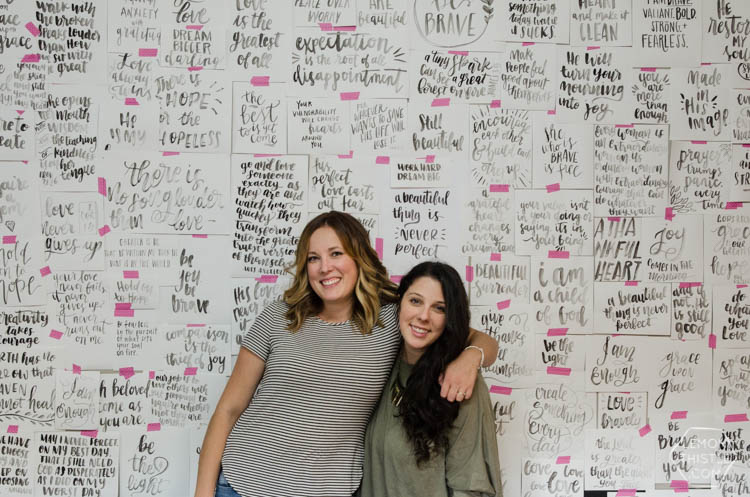 A couple weeks ago I was honoured to teach a workshop at a teen girls conference, Still Beautiful and I wanted to let you in on all the details! I was so thrilled not only to be asked to teach a workshop- but to be asked to teach on creativity. I love that that subject was important enough for them to put time into- because I really believe so much in it's importance! More on that below… I also volunteered to help out with some logistics and pretty details. Something you might not know about me is that events is my background- it's what I went to school for it's what I owned a business doing before kids, and it's what I love to dream about. But not to take on… so volunteering to do the fun stuff? Right up my alley. Like that wall? Nicolena (in that photo) and I lettered all those prints for girls to take home at the end of the conference. It was so fun! I also got to do some floral design on giant pallets and works with some amazing sponsors to make the vision come to life.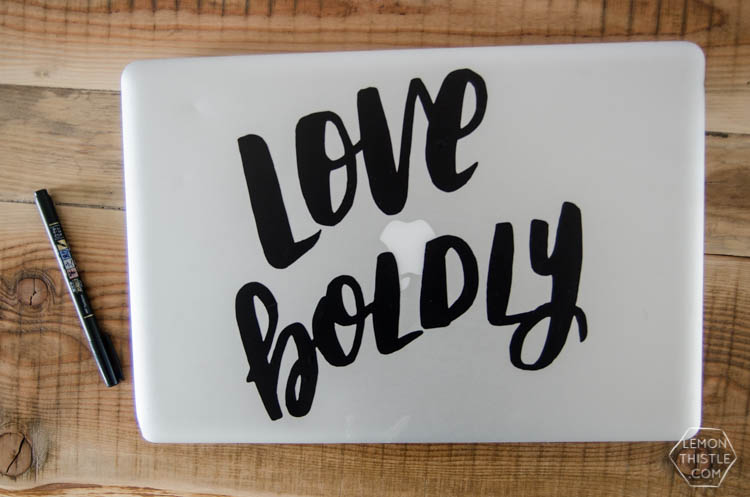 It was such a wonderful weekend and I had such a great time- but the messages that were shared at this conference were ah-mazing. I wish I could have made it to all the events, but I was busy setting up for my workshop because it was a lot of setup… why? Well, I didn't just want to talk about creativity, I wanted to do an activity so the girls could use their hands in a creative way as well. So I called up my friends at Cricut and I'm so thrilled that they agreed to sponsor my workshop. I'm pretty sure I would have died if I got to test out a Cricut when I was 14 (did they even exist then?). So every girl got to take home a handlettered wall (or laptop or binder or whatever) decal at the end of the day to remind them to be creative. Isn't that rad? Then Cricut even donated a Cricut Explore Air machine with a bunch of vinyl and tools for one of the girls to win- I felt like a dream maker giving that thing away, you guys.
So what did I have to say about creativity? SO much!