This custom DIY drawer organizer can transform a cluttered utensil drawer into an organized kitchen drawer of your dreams in a snap and won't slide around thanks to a simple hack.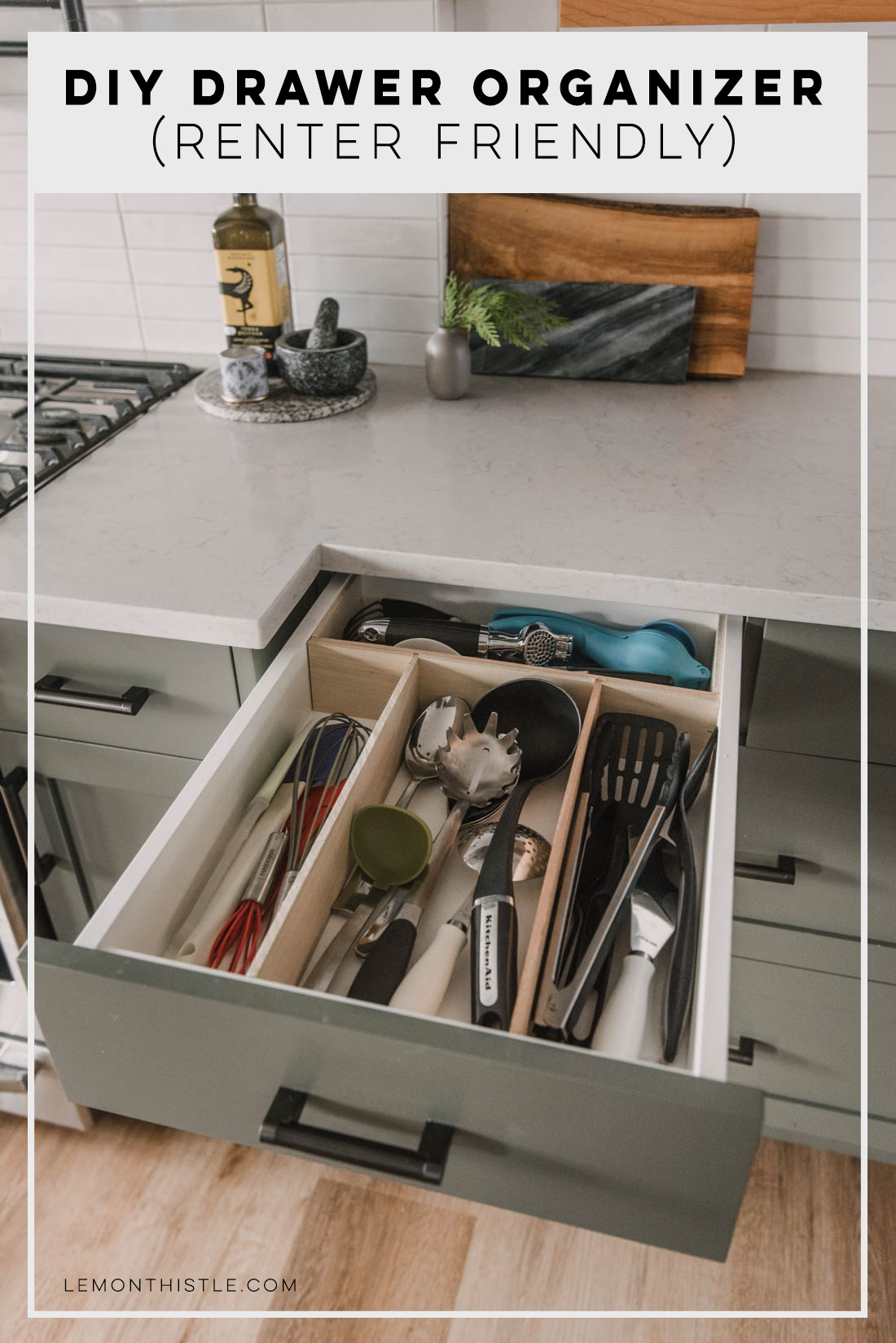 This past week I set out to organize my kitchen a little bit better. This is something I seem to take on every January. You can see last year's project here and the year before here. This year was all about DIY, I created this drawer organizer and a pull out shelf for an appliance garage. I am so in love with how these small changes positively affect our enjoyment of the kitchen. You can see more about my kitchen here if you have questions about sources and colours!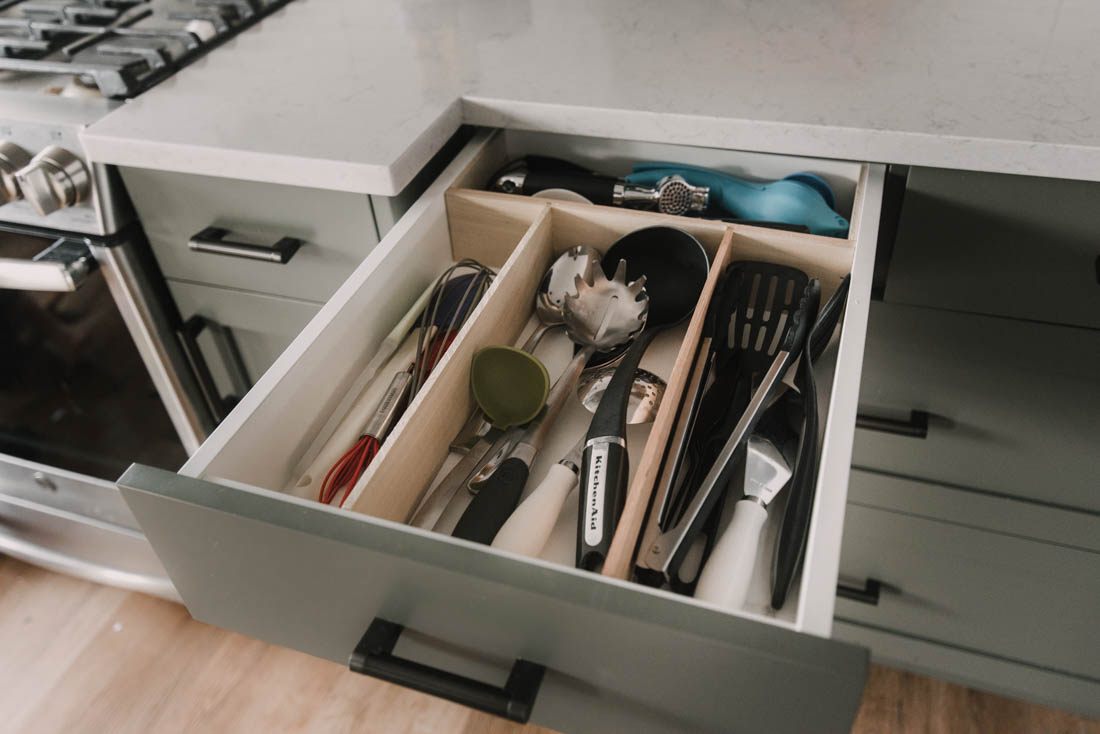 This project is so quick and easy to make using the proper wood and best of all? No glue or screws or nails and it's tension fit so it's totally removable if you are a renter. But if you're thinking that your cuts are never exact, that's A-Ok too. I've got a hack for you to get this drawer organizer perfectly tight without sliding around.
If you are looking for the DIY pull out shelf, find that blog post here!
Okay, before we get into the project… let's throw it back to the before, because this drawer was a hot mess. As is my knife drawer, but I had no more scrap wood. I might go buy some and do that this week!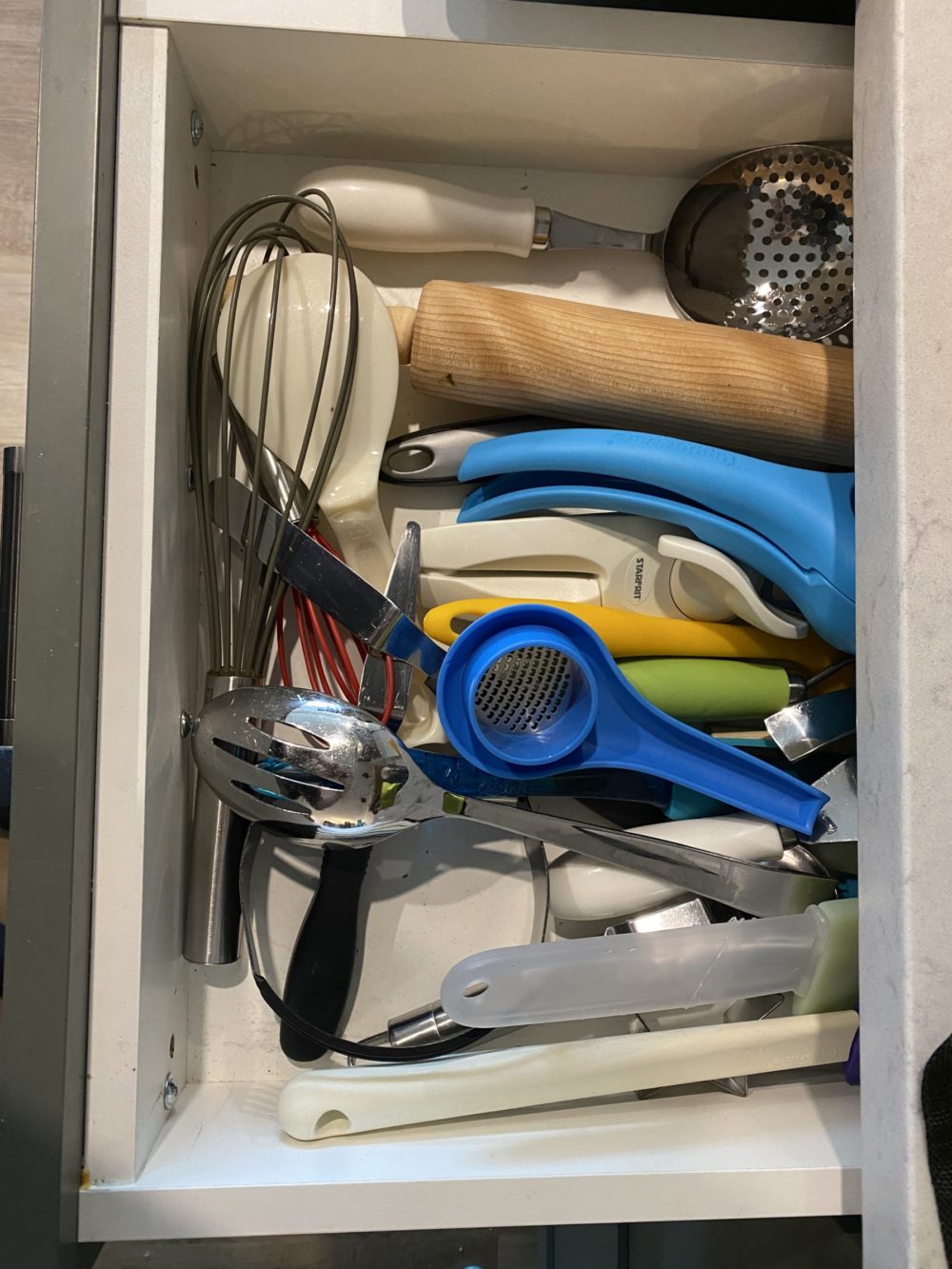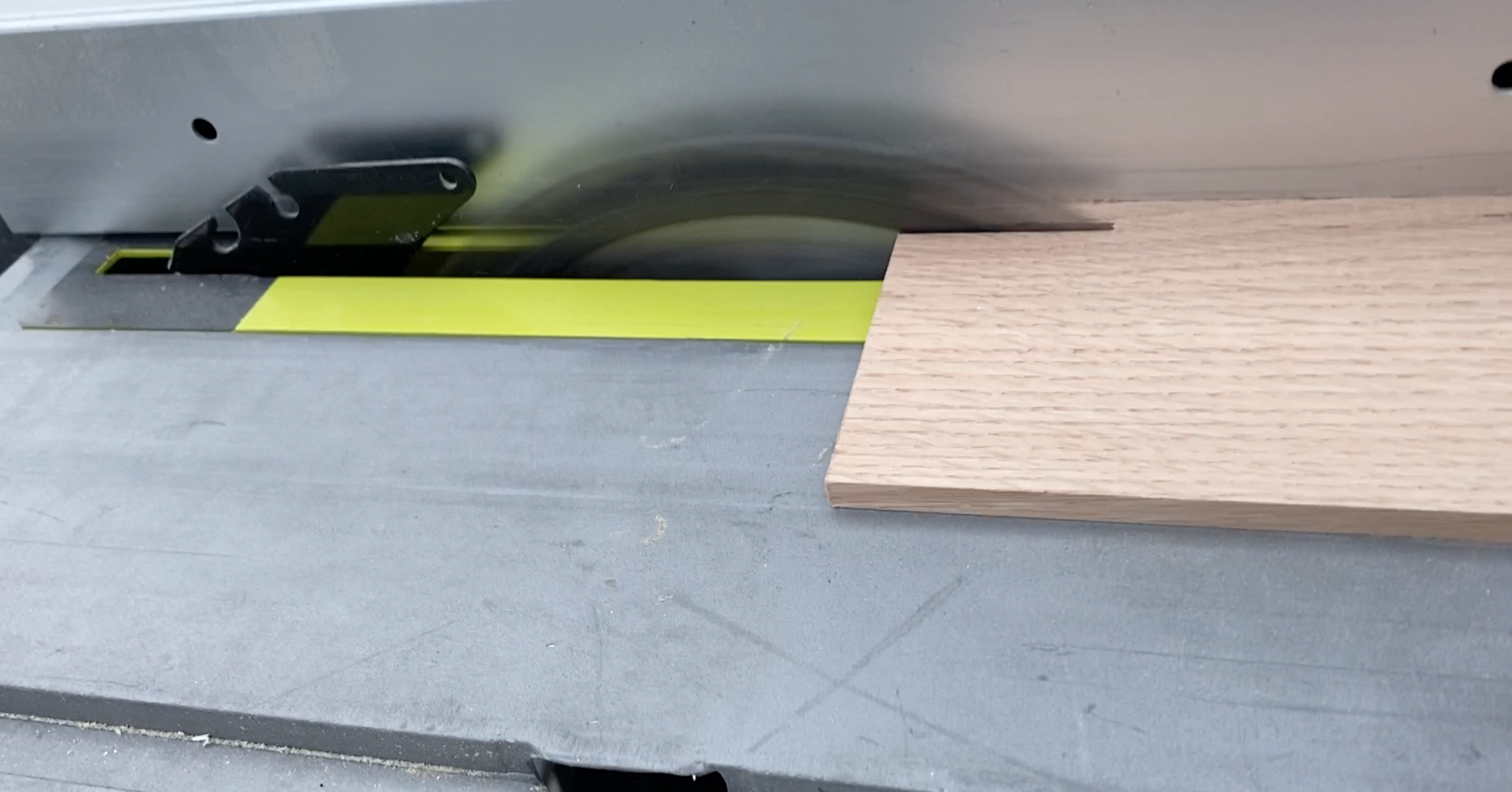 To make this drawer organizer, you'll need a 3 or 4 foot piece of hobby board the width of your drawer height. Here's an example. I used two different kinds of wood since I was working with leftover pieces I had on hand. These are found in the trim aisle at Home Depot, underneath the trim itself on a small shelf, usually near the front of the aisle. If they don't have your exact width needed, you can always run it through the table saw. I did this as I only had the 4″ kind in my stash.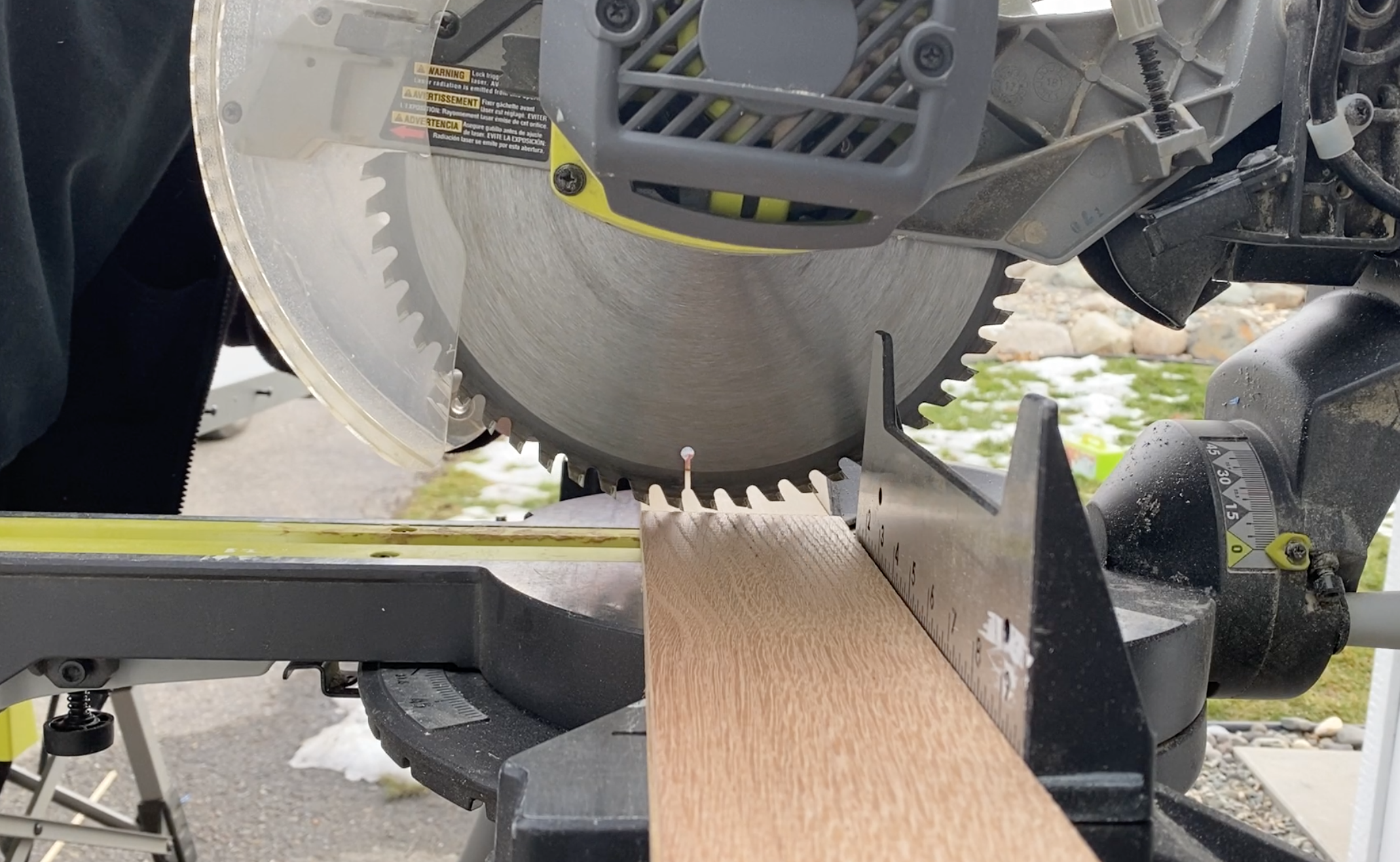 Once you have the board with the right width for your drawer height, it's time to measure and get cutting. I used my miter saw for this but a hand saw is really all you need for this tutorial… like I said, this one's renter friendly! Start by cutting a piece the width of your drawer. I chose to cut it a hair too small and I'll show why in a bit here.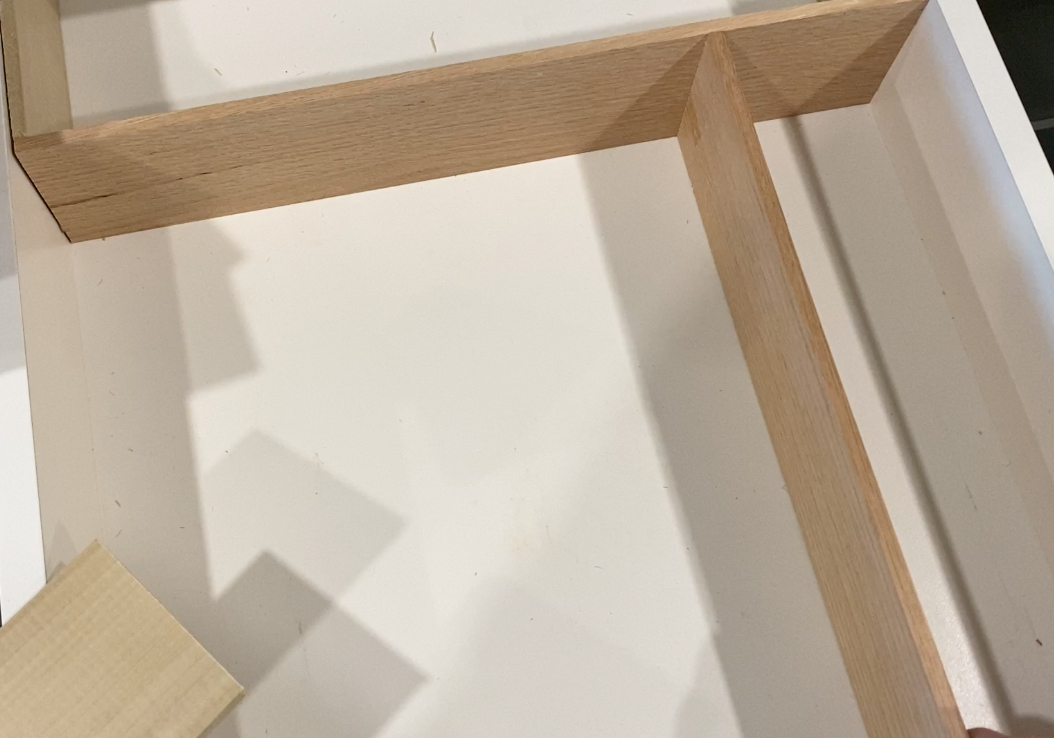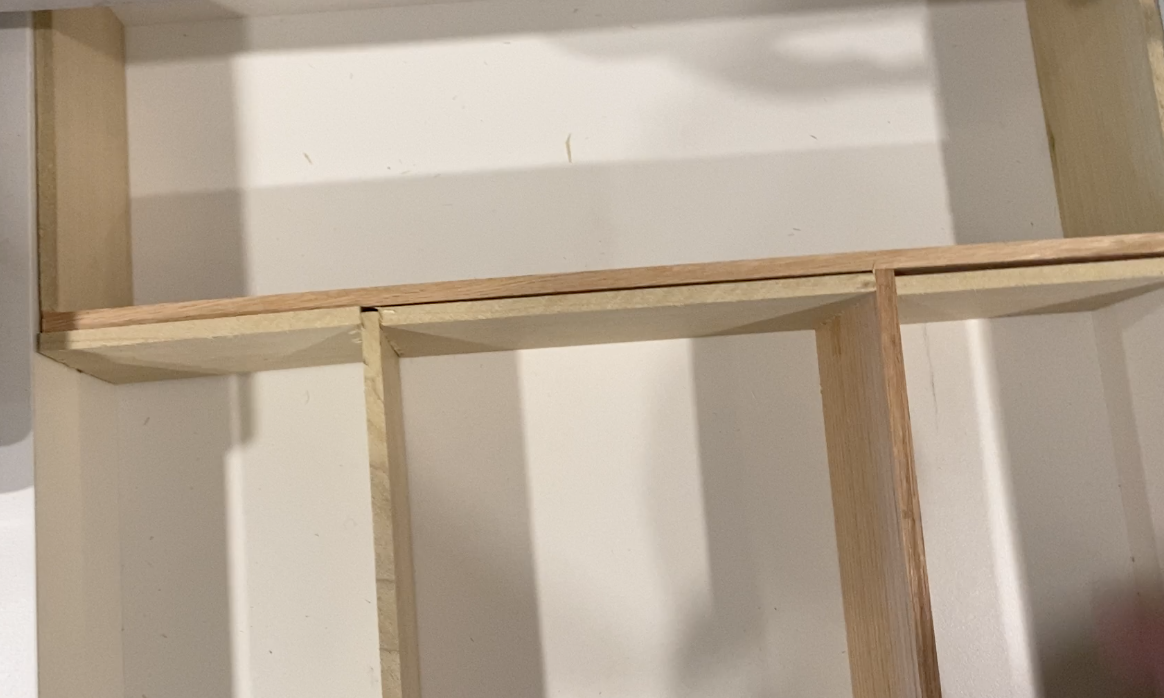 Put that piece in place, deciding how long you'd like those front spaces, then cutting those to size. For me, these cuts all ended being 15″. Slot those in place, then measure your supports to keep this from sliding around. You'll want supports at the back edges, then between the dividers at the front. I cut the outside supports first, put them in place. and then cut the middle to finish off the drawer organizer. This allowed me to work quickly with less math… since that's not my strong suit in building ;)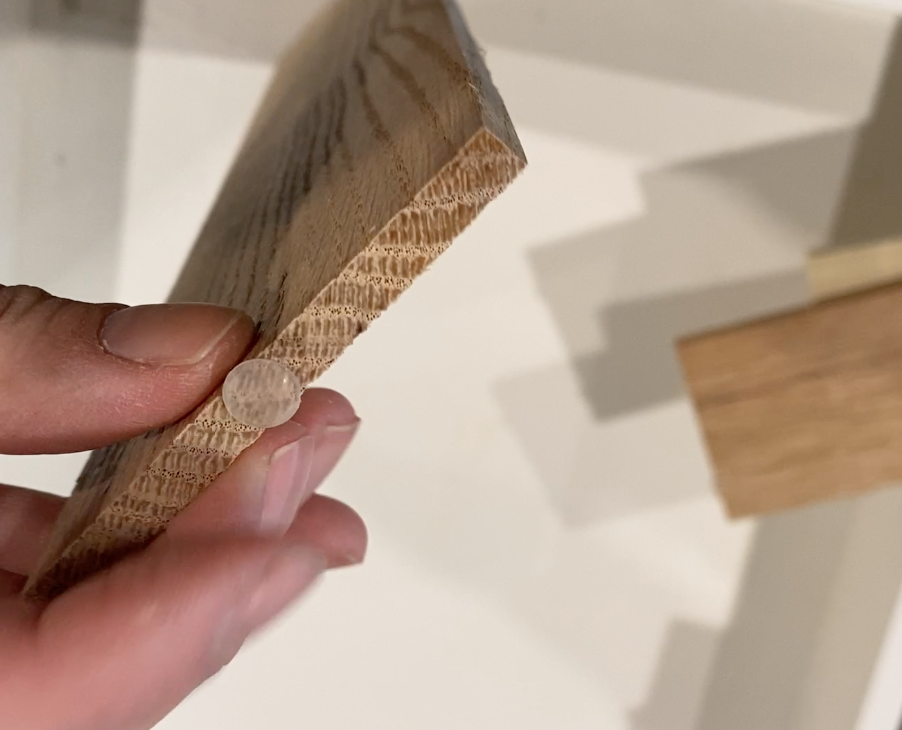 OK here's where the magic happens. You could keep going and you could cut supports to go around the entire drawer, but that's going to mean you need to buy another board and you're loosing about half an inch from your drawer space. Hear me out… cabinet door bumpers. You know those little rubber bumpers that go inside cabinet doors so they don't close so loudly? USE THOSE. Pop them on the ends of the divider pieces that are sliding around a bit to tighten them up, grip them in place and get an overall tight tension fit. It's like magic, honestly.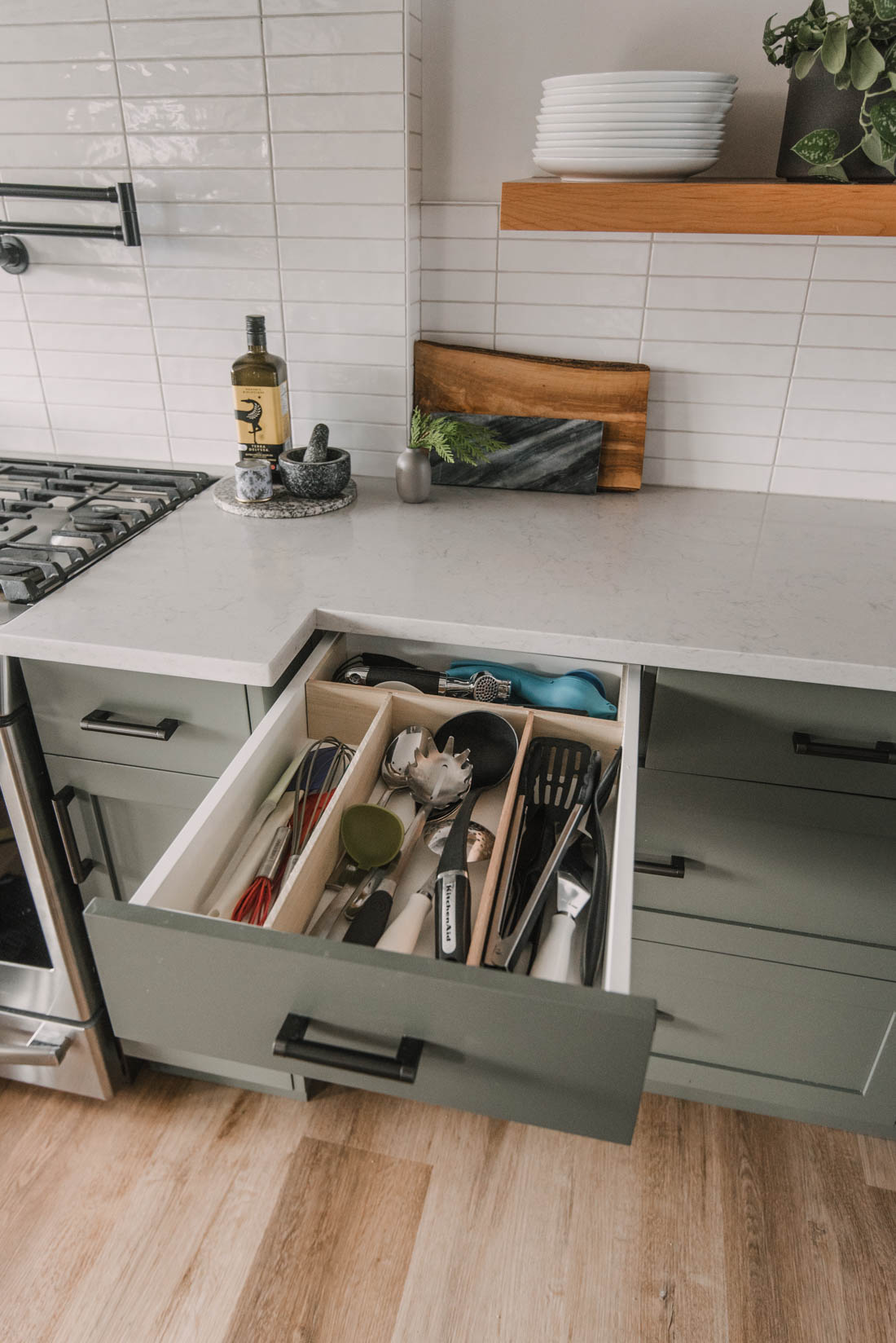 That's it! Enjoy your neatly organized drawers and try refrain from making a drawer organizer for every drawer you own. I'm off to make one for my knife drawers though ;)