A holiday hand lettering practice sheet with six different brush lettering styles for the phrase 'holly jolly' for you to practice and improve your hand lettering!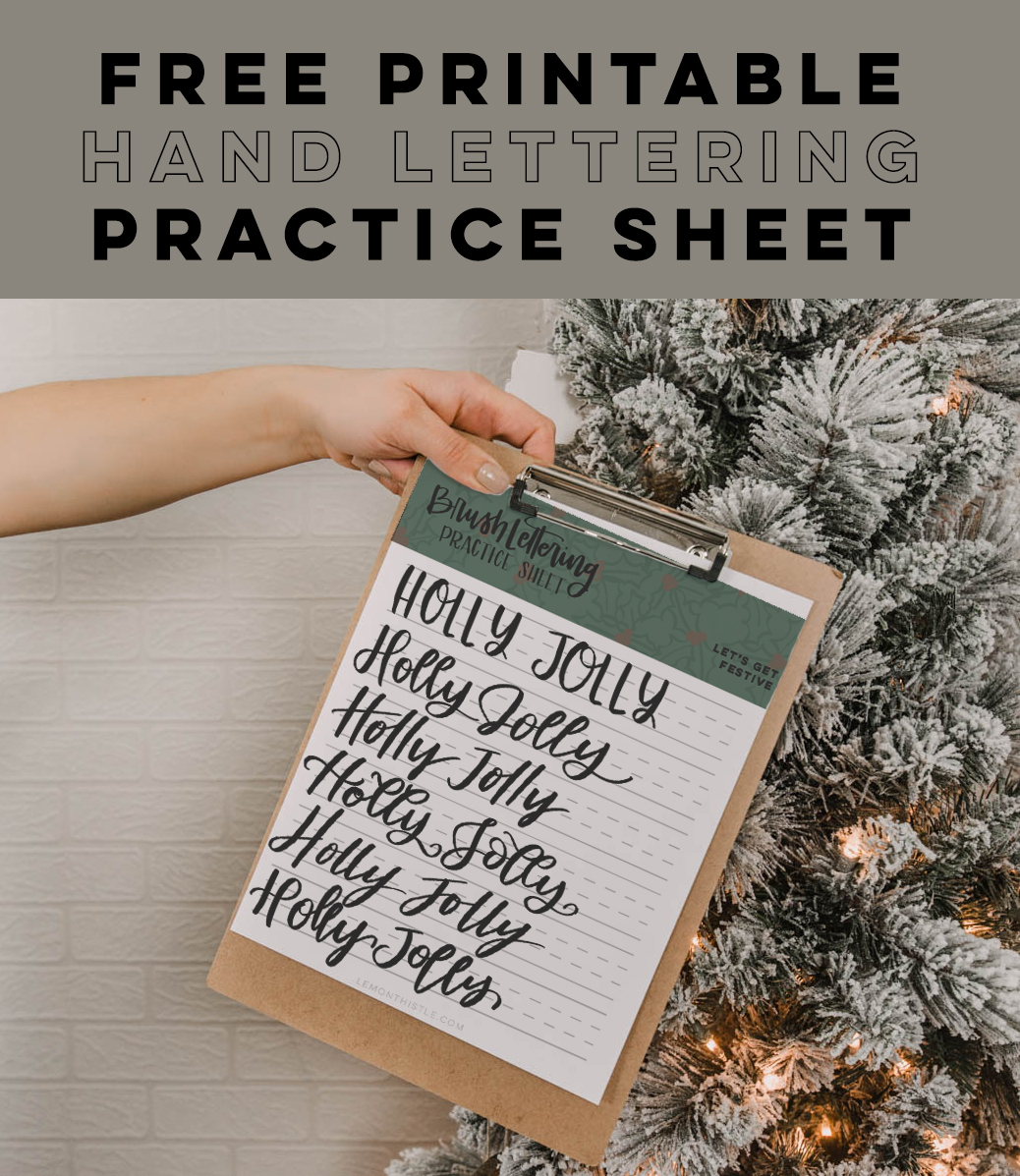 It's getting very close to the *big* day and I'm over here without a single present wrapped, but I had made this printable practice sheet last month and forgot to share it. So I'm procrastinating my holiday to-do list by writing this post ;)
This was such a fun practice sheet to create because capital J and H are both so fun and there's a couple Ys which are always great to play with. I hope that you enjoy trying out these 6 different styles of 'holly jolly' in this brush lettering practice sheet!
If you're new to printable hand lettering practice sheets, I have a full post sharing 3 ways you can use them to improve your lettering right here. I have a bunch available- you can check them all out right here.
I love these because they give me an opportunity to play around with different styles that I might not naturally try. They're great for finding your own style as you're lettering through, picking out letter shapes that you love to recreate. They're also great warm up before you get lettering.
I love using my Tombow Fude for these if you're looking for a brush pen to try!
I hope you enjoy it! And if you want to share your practicing, you know I'd love to see it! You can tag me @colleenpastoor or email me [email protected]