Add a simple DIY pull out shelf to your cabinets with this tutorial- I used mine for an appliance garage to be able to use small appliances without removing them from the cupboard.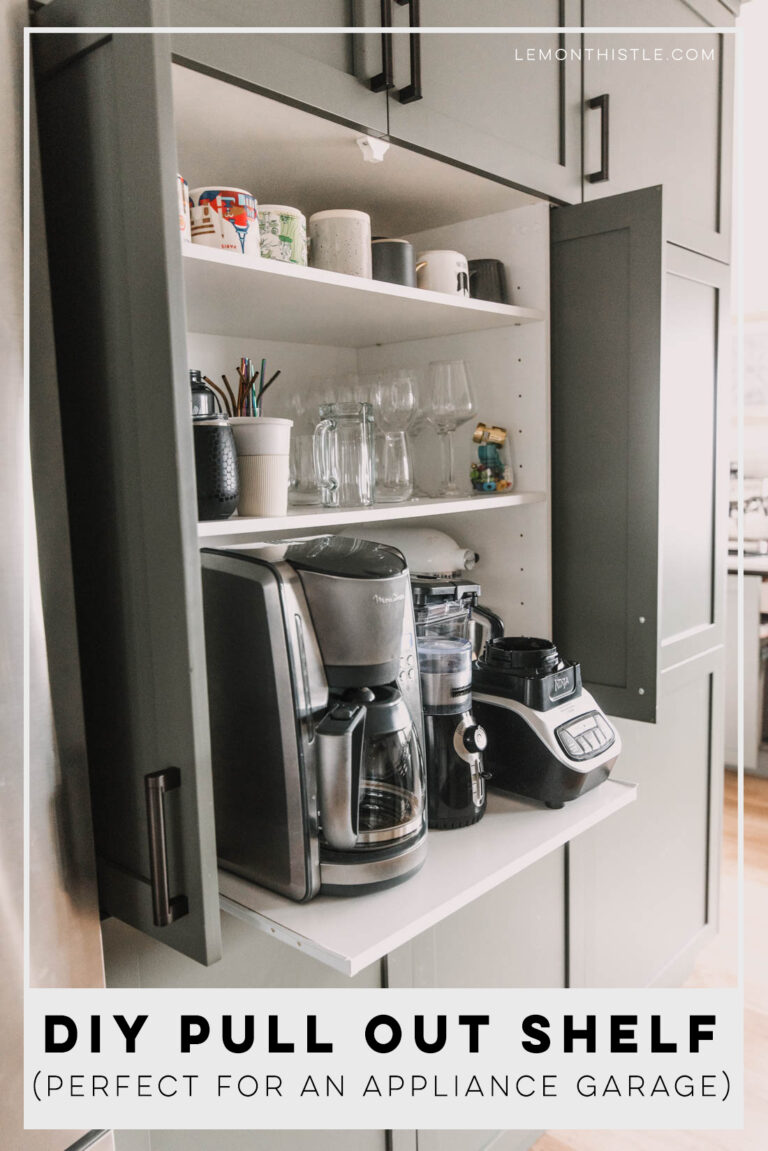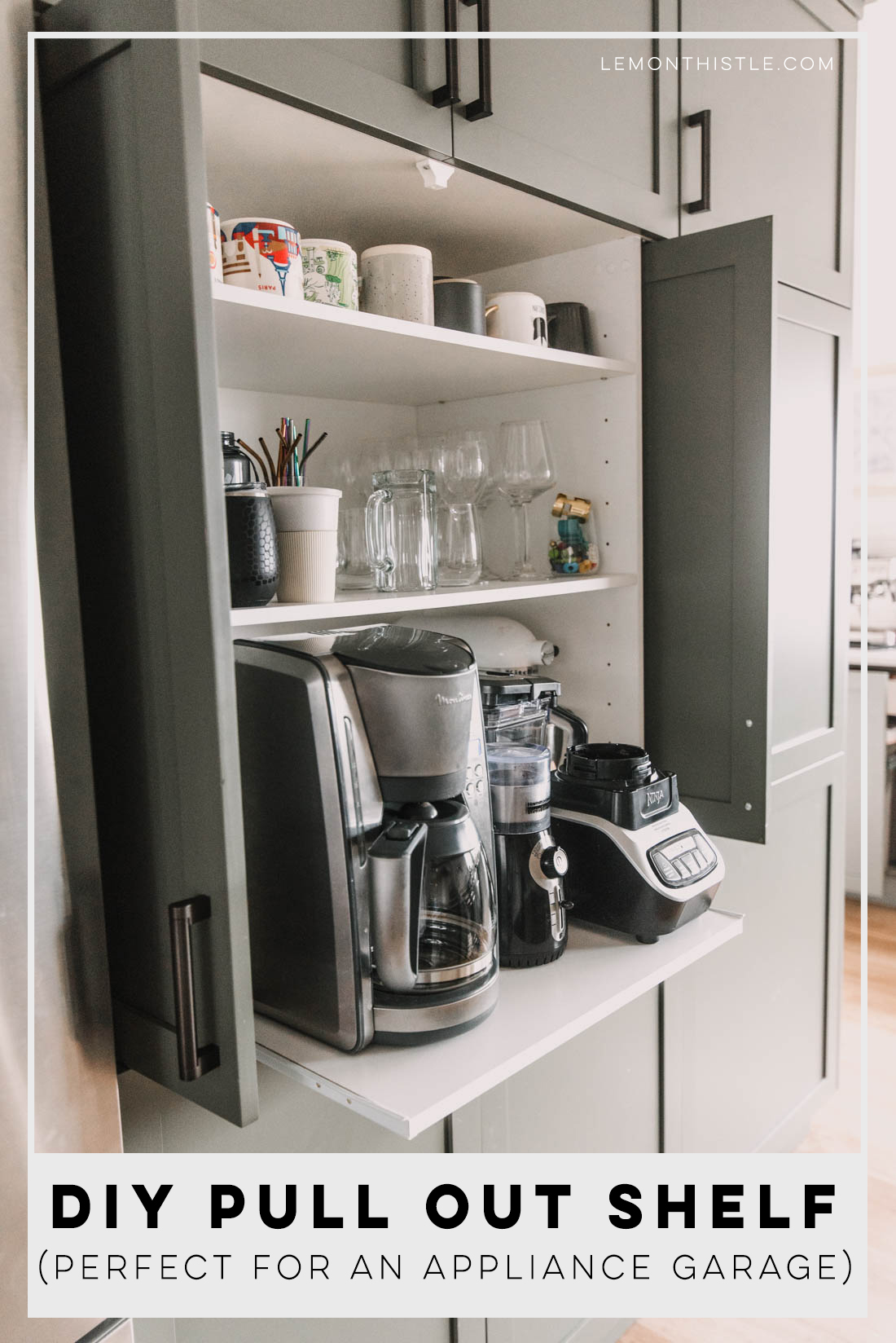 A couple weeks ago, I shared this cupboard on Instagram and decided I wanted to make better use of it. This cupboard was originally built to house my microwave. You can see that in my kitchen makeover post. That means that it has a plugin in there and the doors open all the way and slide back to be mostly out of the way while open. This makes it the perfect space for an appliance garage!
What prompted this change? That coffee maker. We use it for our early morning coffees as our espresso machine is too noisy to use at 5am when Shane and I get up. We want those kids to sleep! Shane leaves for work before they even wake up and this early morning time is when I try to get most of my work done (I'm currently writing this at 5:25). So we have this coffee maker but there was no great place to keep it out on our counters. It was either blocking a window or a light switch and it annoyed me. Every weekend, I'd put it under the cabinets.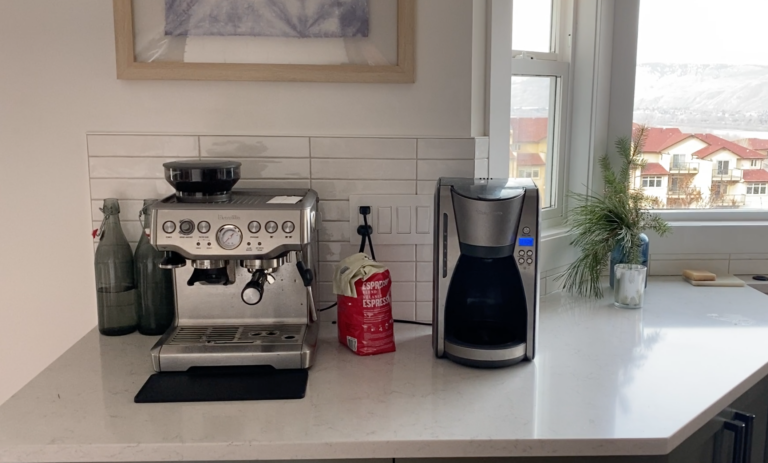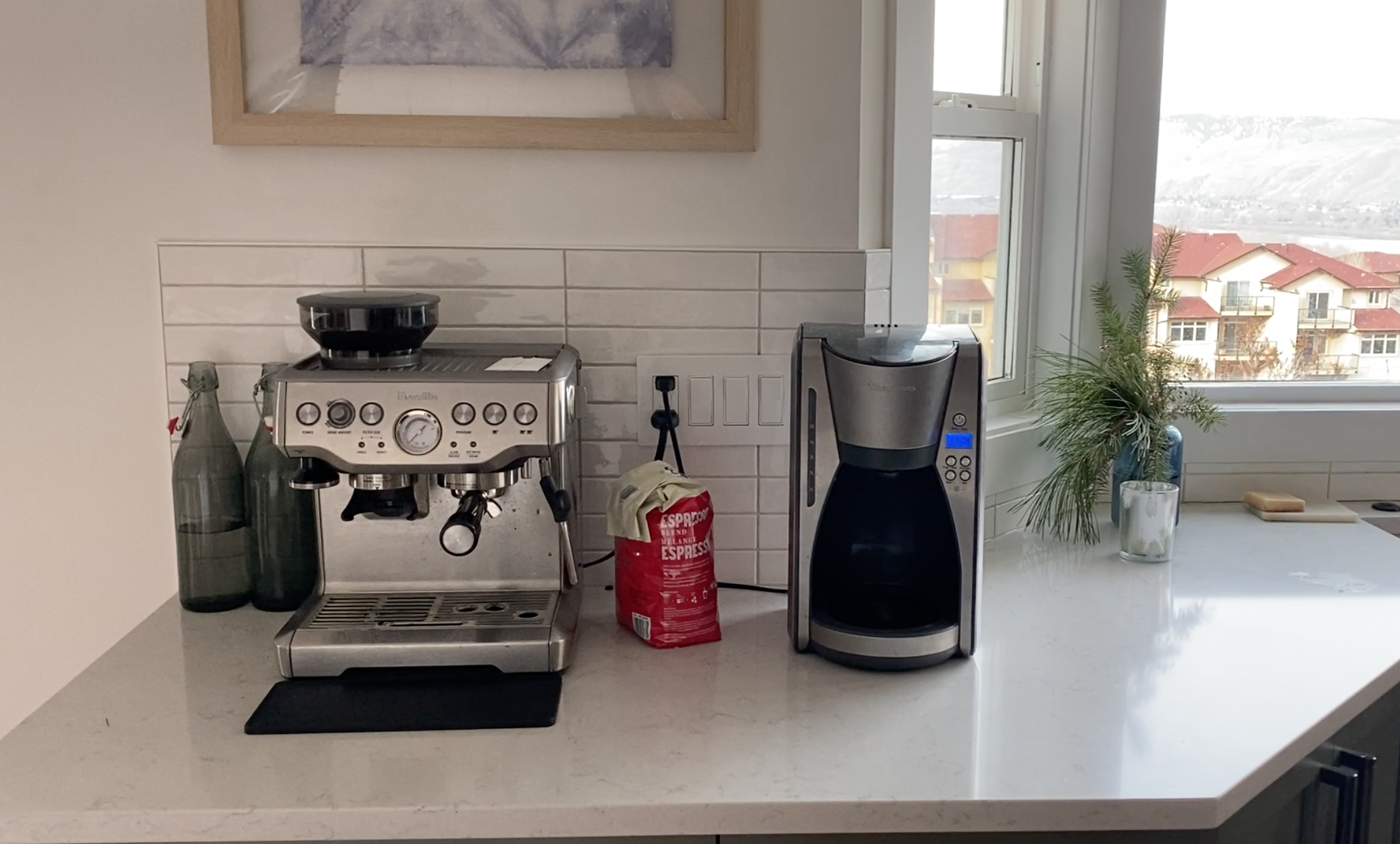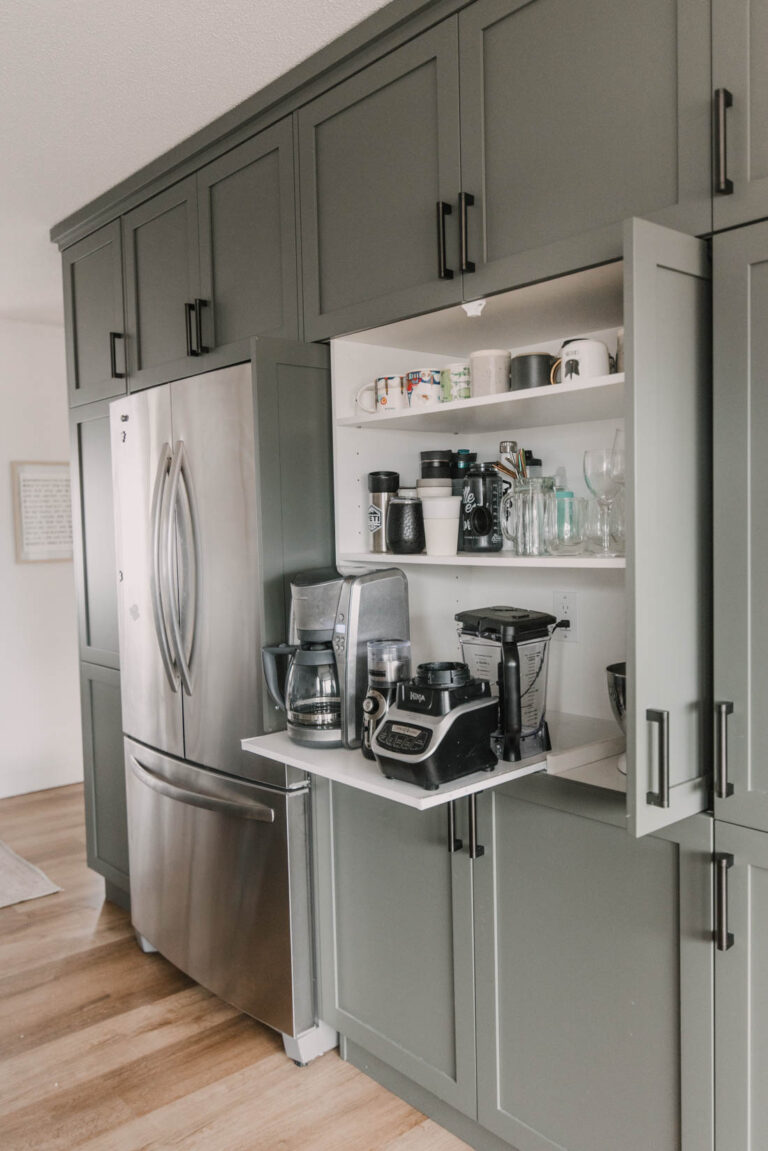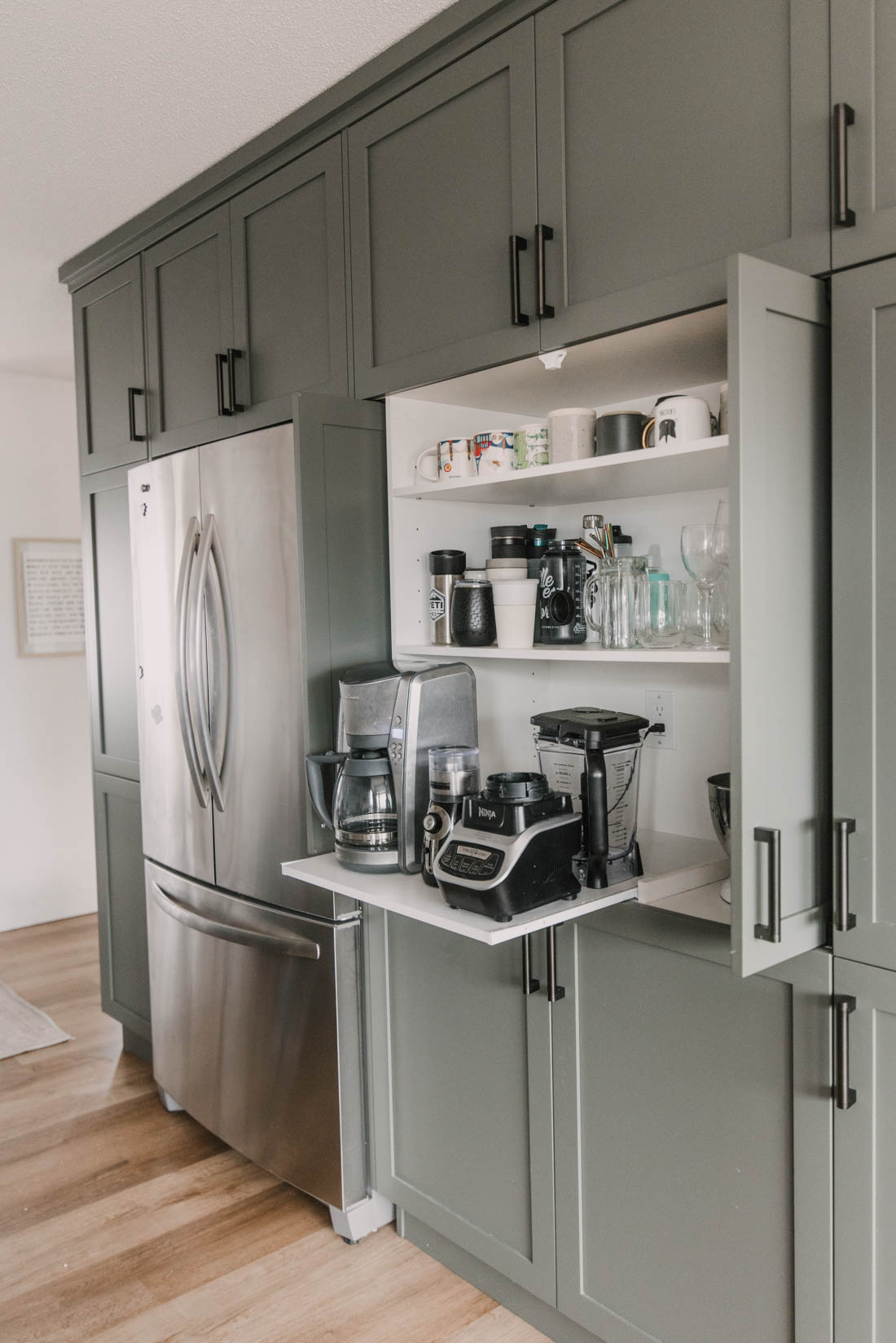 This solution lets me use my coffee maker without setting it up on the counter but also without damaging the cupboards from steam. We pull it out each night and set the timer, then at 7 when the kids wake up and the coffee machine has cooled down, I clean it out and push it back in. It's been such a good system for us now for a couple weeks- I'd call it a win!
Did I mention it only cost me $8 to DIY this? Let's talk about how!
If you're looking for the drawer organizer blog post, find that right here!
First off- I want to note that you don't need doors that slide back like this to rock this DIY. You just need a plug in the cabinet which I'm told by someone who's worked in a cabinet company is pretty regular to have.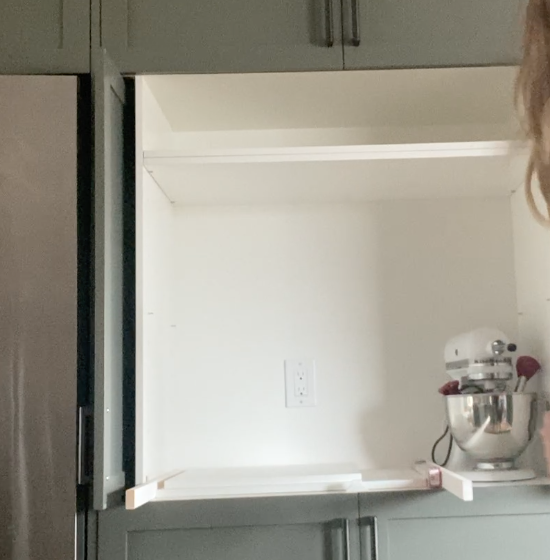 Alright, the first thing I did is clean out that cabinet! It sure needed it- ha! Once I had everything out, I put my stand mixer back in there because I wanted to have room for it on this shelf. I didn't want it on the pull out since it's so heavy and every time I use it I have little helpers who put all their weight on it, but also since I have helpers I like to have it on the counter so they can sit beside it and help easily. I measured the space I had left and got to work.
For this project, I used a shelf I had leftover from another cupboard. If you don't have an extra shelf laying around (I have a couple), you can buy them in 6 foot lengths at Home Depot for around $10 and cut them down to the size you want. But the shelf isn't all that needs to fit, you also need to account for drawer slides (the $8 I spent!) and 1×2 to attach the drawer slides to the cabinet (again, I used scraps but they run just a few dollars). If you're more of a visual person like I am, you can slide them all in there to make sure they fit… or you can measure and do the math ;)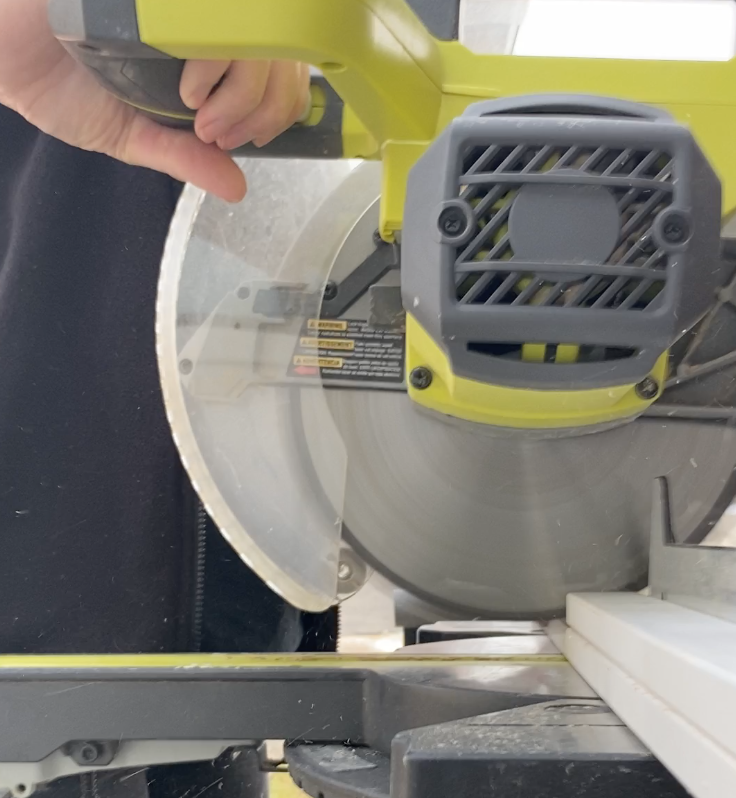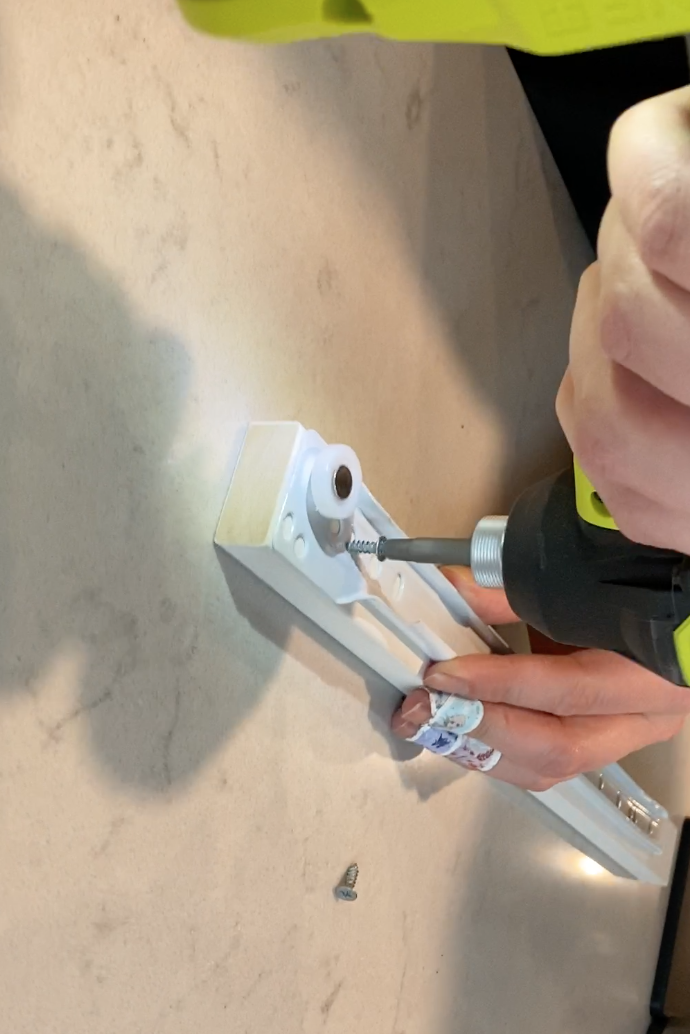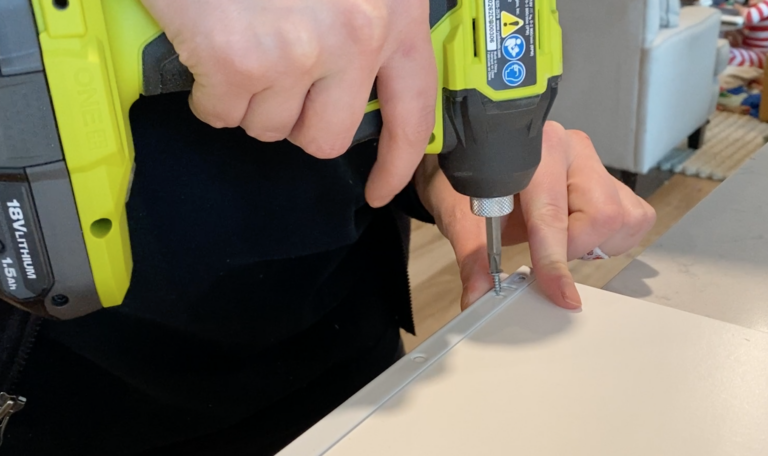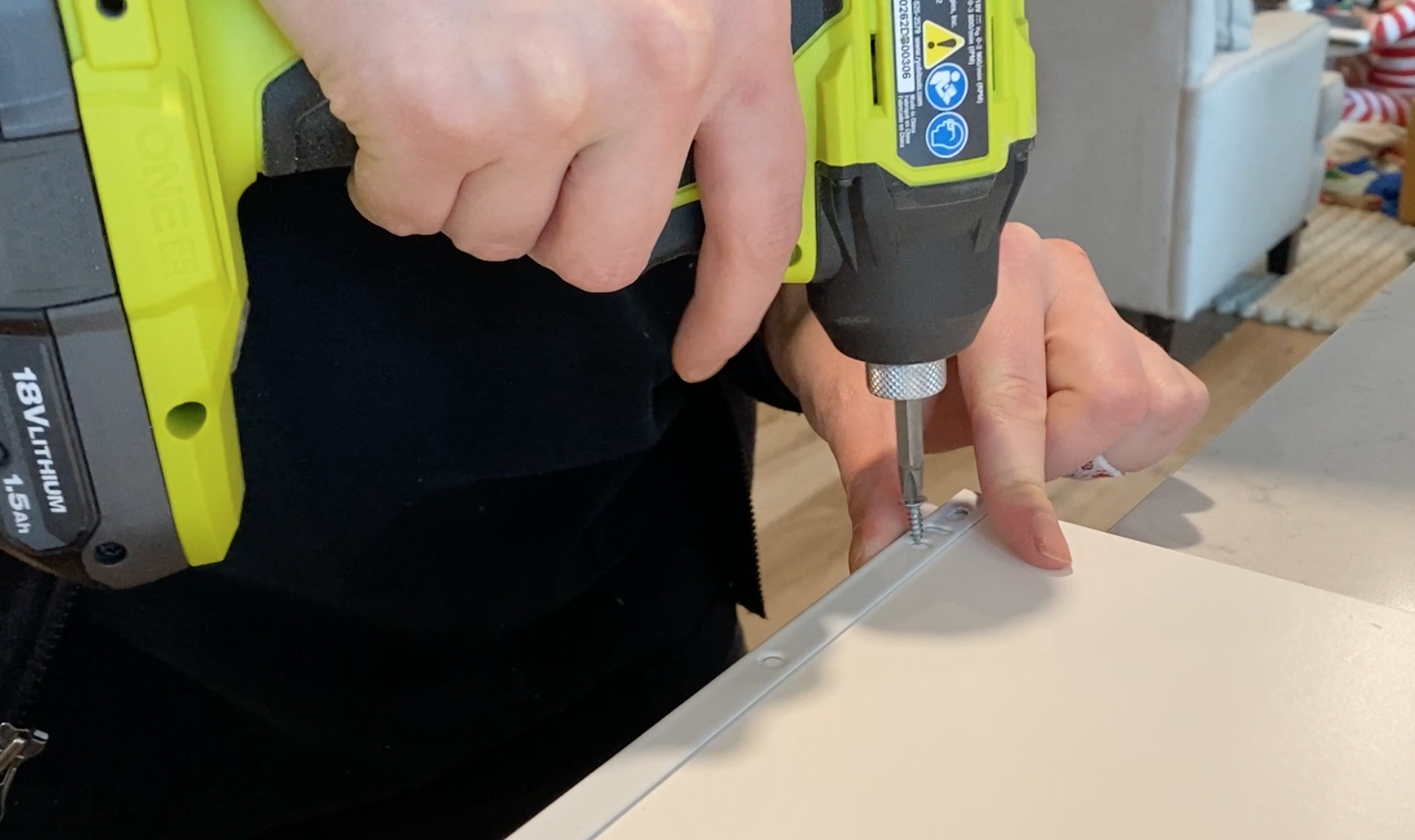 To install it all, attach the outside pieces of the drawer slides to your 1×2 and the inside of the drawer slides to your shelf. Then, bring it over to your cabinet and attach the corner drawer slide first. Make sure to drill pilot holes before screws! If you are making your pull out shelf the full width of the cabinet, you can just install the other side but if you're doing it part ways like me, then it's time to measure again!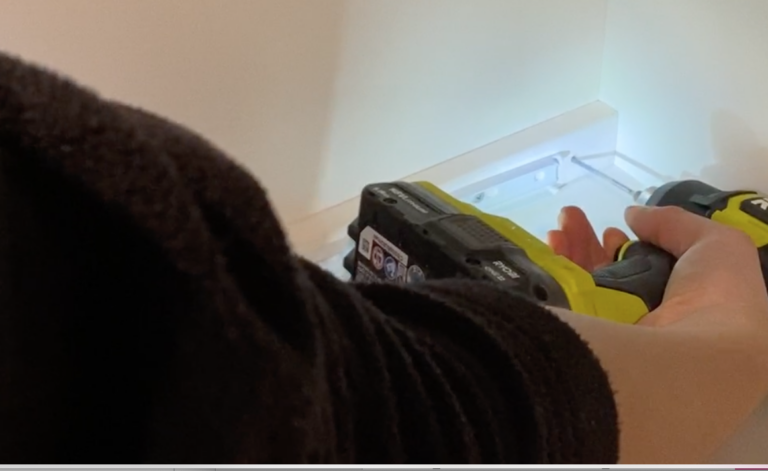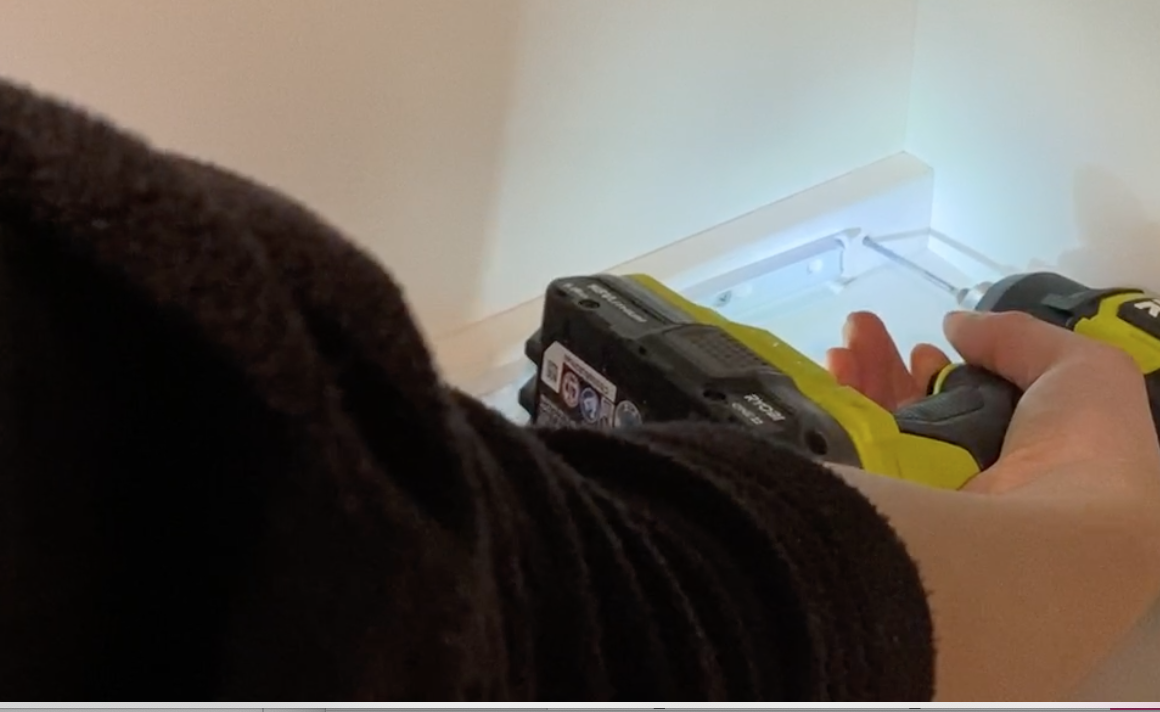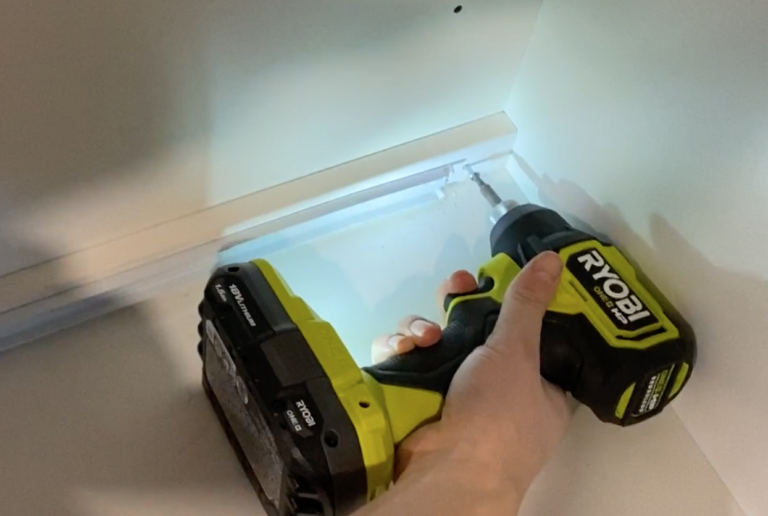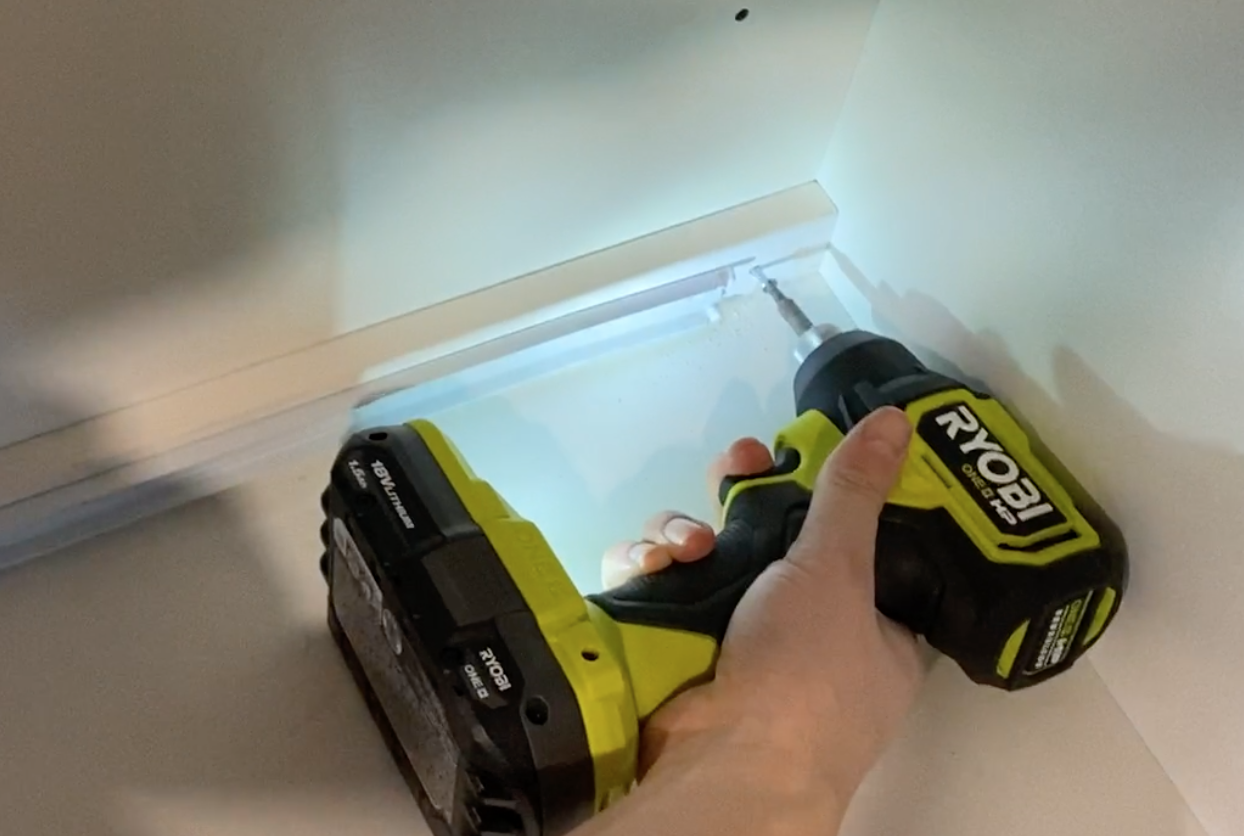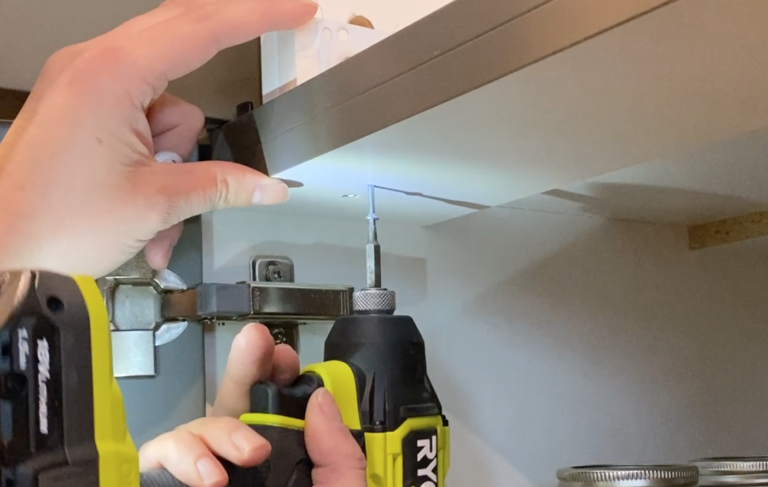 Because the drawer slides need to be fit into one another to get proper measurements, I just put it all in place, held it tight and drew a line down the side of the support I needed to install. Then I pulled the shelf out, held the 1×2 support in place according to that line and screwed it in place (pilot holes first). Then… it's time to slide the DIY pull out shelf into the drawer slides!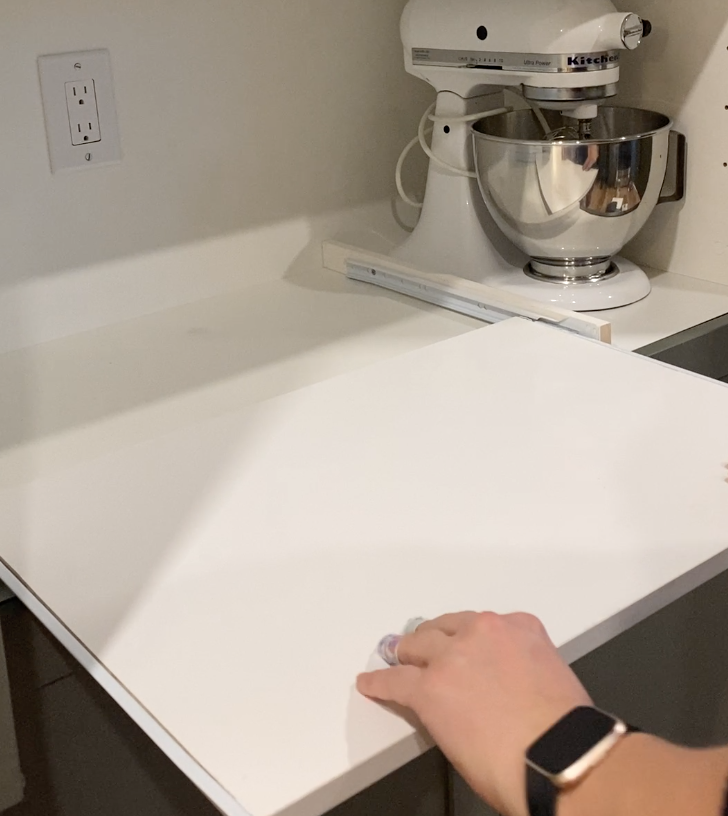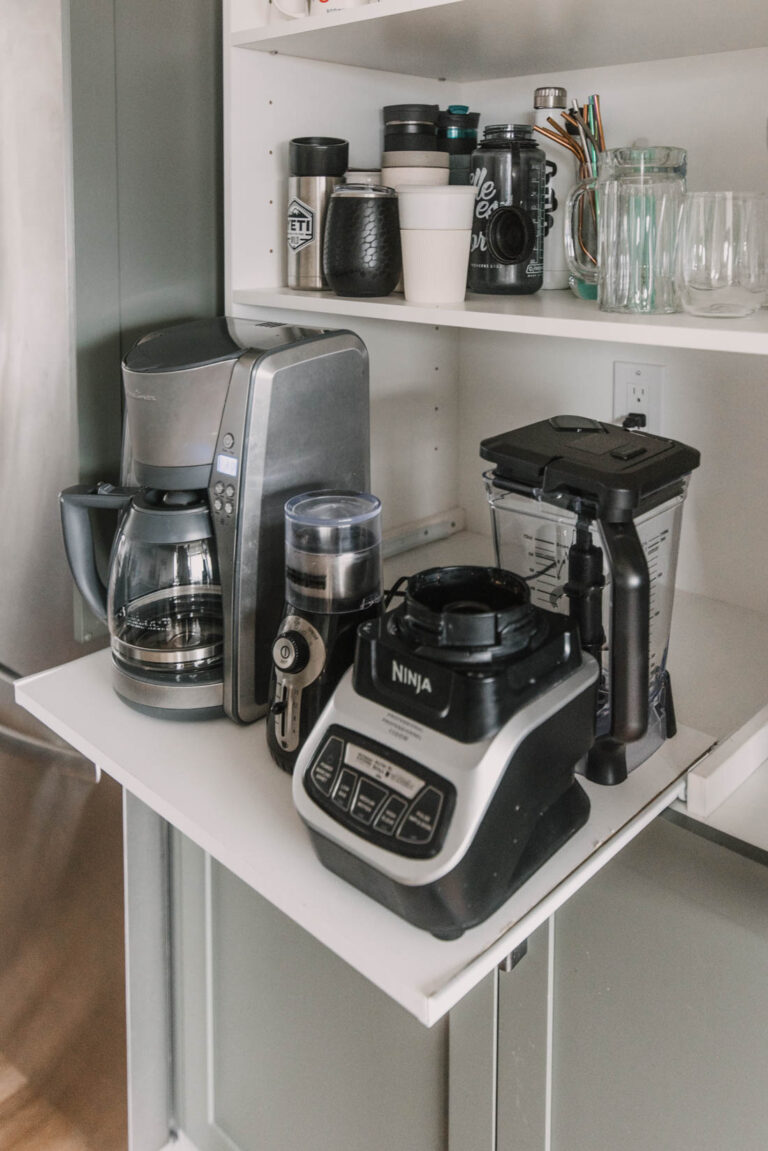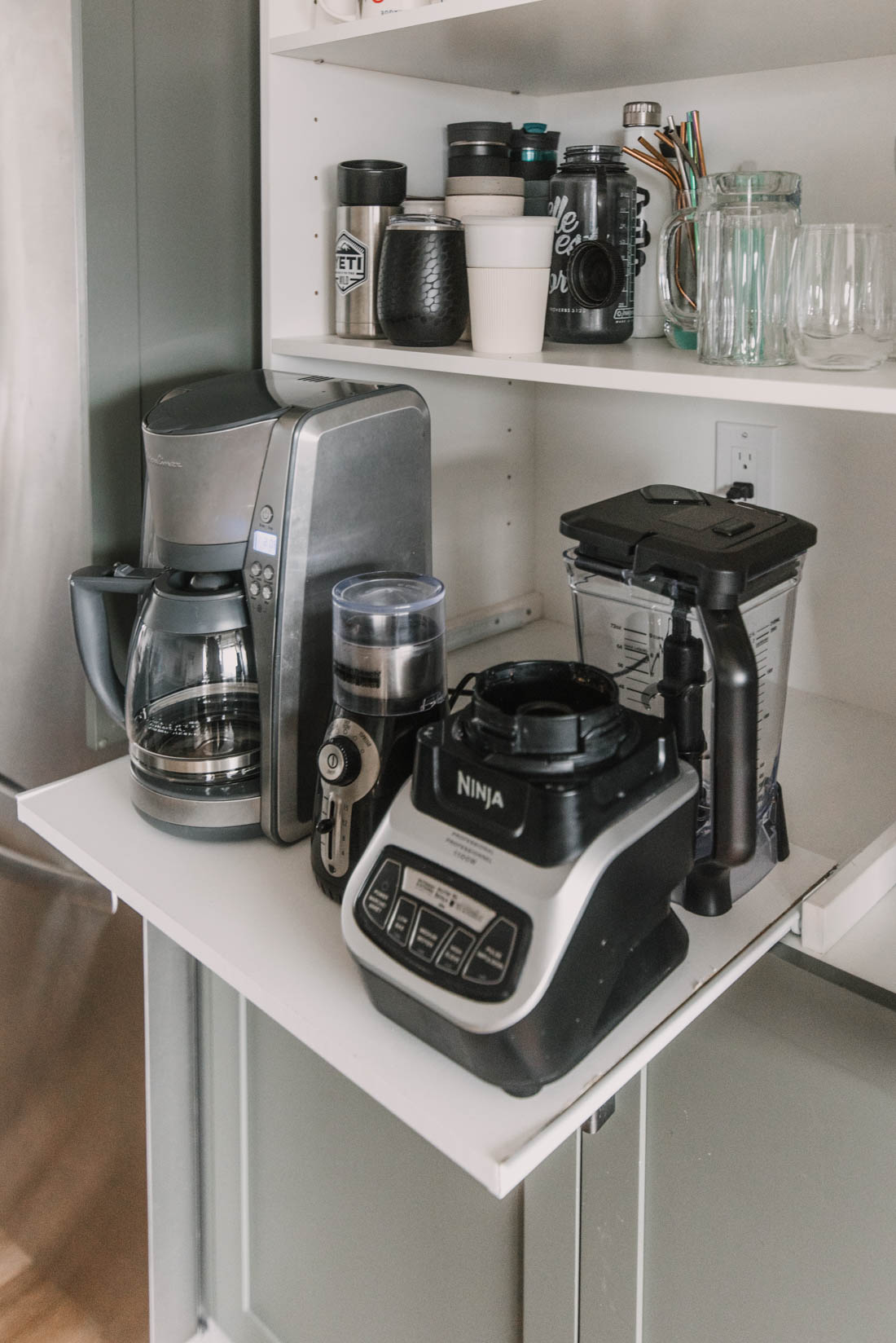 I was so happy when the shelf slid in perfectly first try! I won't lie, I was expecting to have to adjust something. It just felt too easy! I'd built this project up in my head to be harder than it was. It was really simple. I painted the ends of the 1×2 supports to clean it all up and set my appliances in place.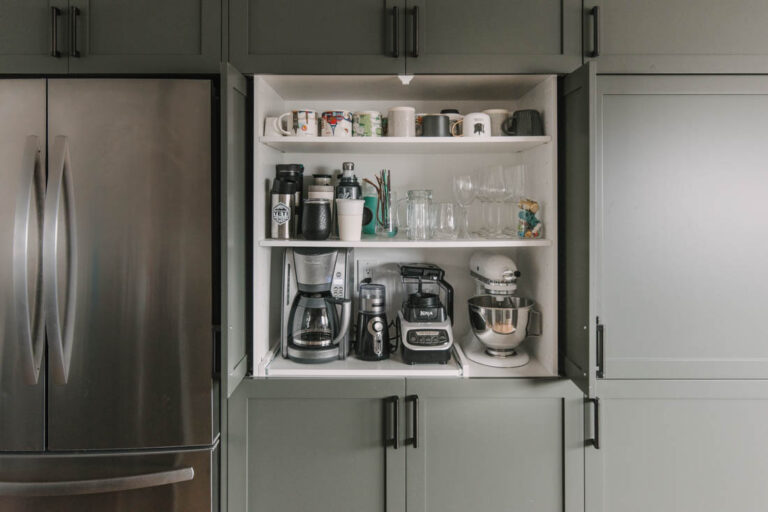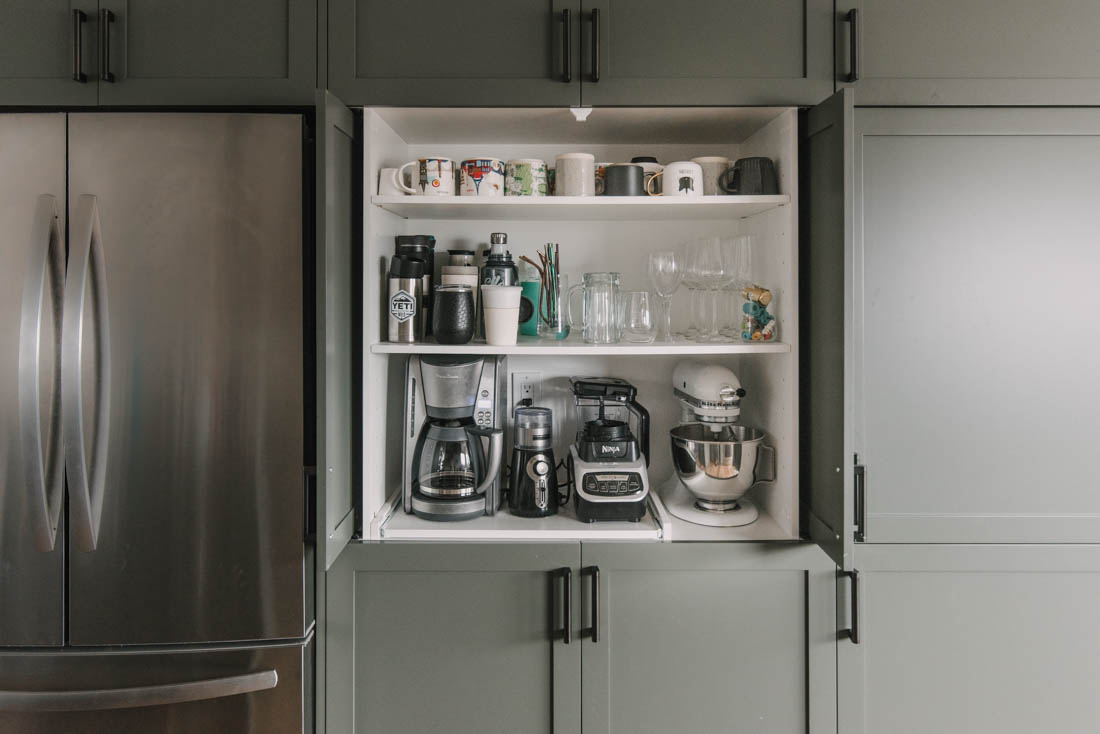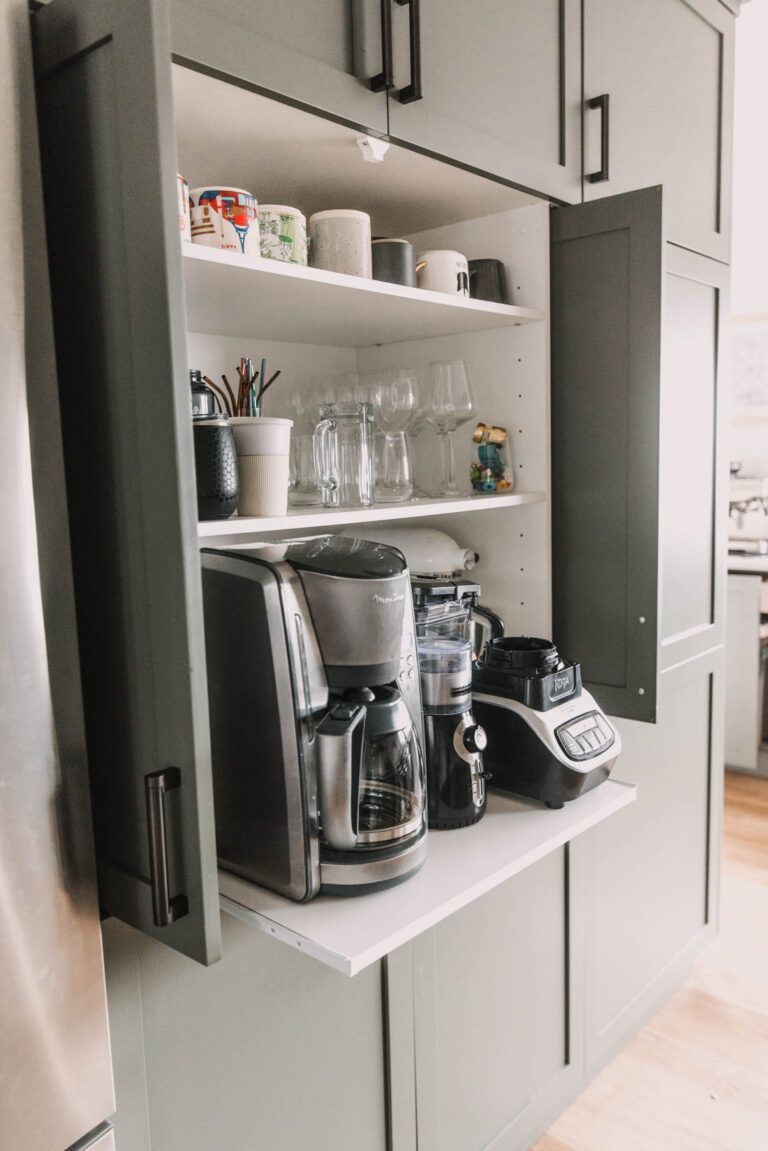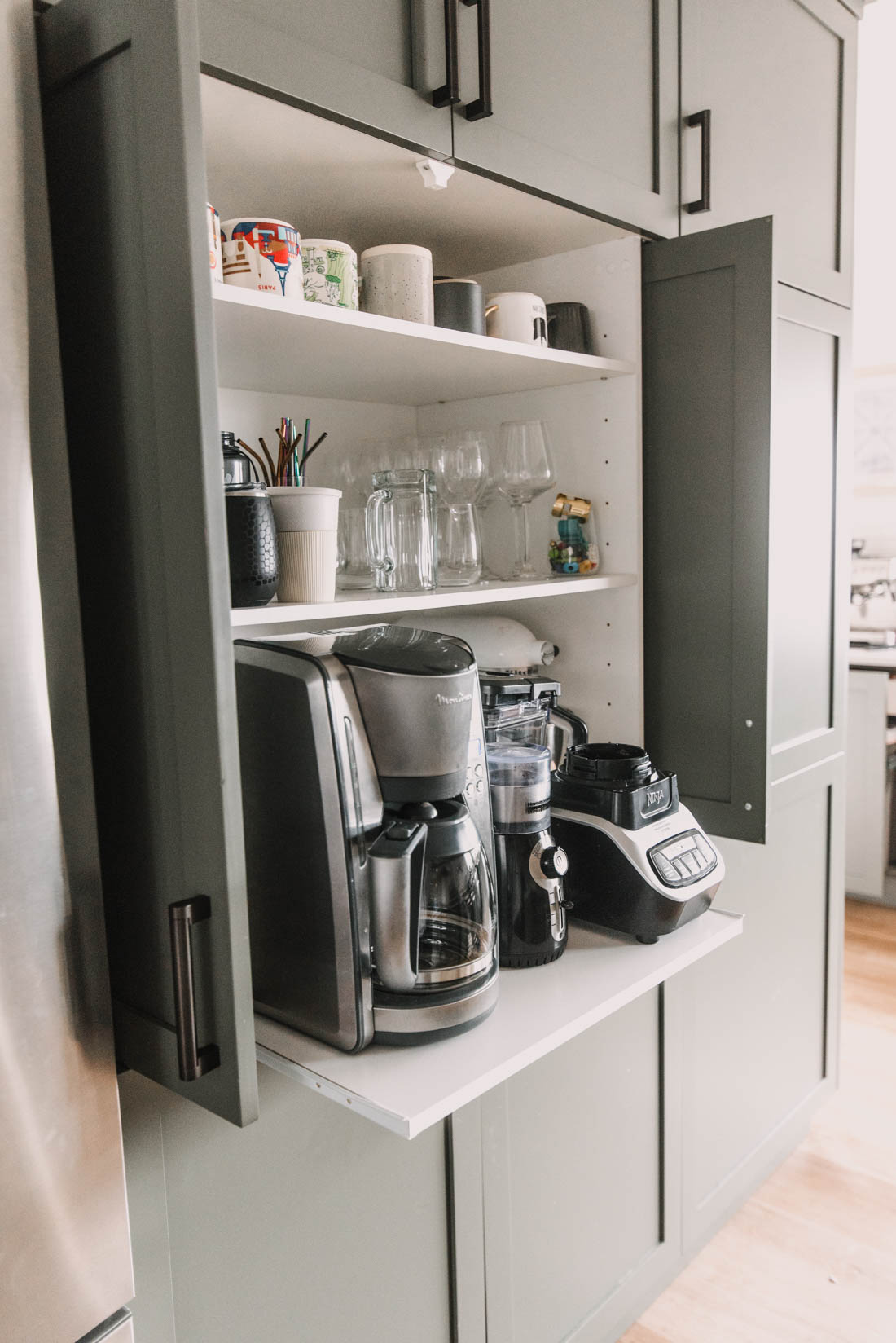 This project took less than an afternoon and the impact on our living has been great. I am so happy I took the time to make this change to help our kitchen work better for us. If you end up making this DIY pull out shelf for an appliance garage or just for your kitchen cabinets… I'd so love to see!
But… why stop there? If you're interested in Kitchen Organization… here's some more posts that might interest you!