Hi friends! I'm Susannah from the blog Feast + West, and I'm excited that Colleen asked me to share a recipe with Lemon Thistle today. On my blog, I share a lot of recipes, travel tips and design guides. My love language is food that tells a story or sends you on a walk down memory lane.
I also love cocktails. Every week, I share a new cocktail recipe on my blog. This month, I'll be focusing on rum cocktails, like this raspberry mojito.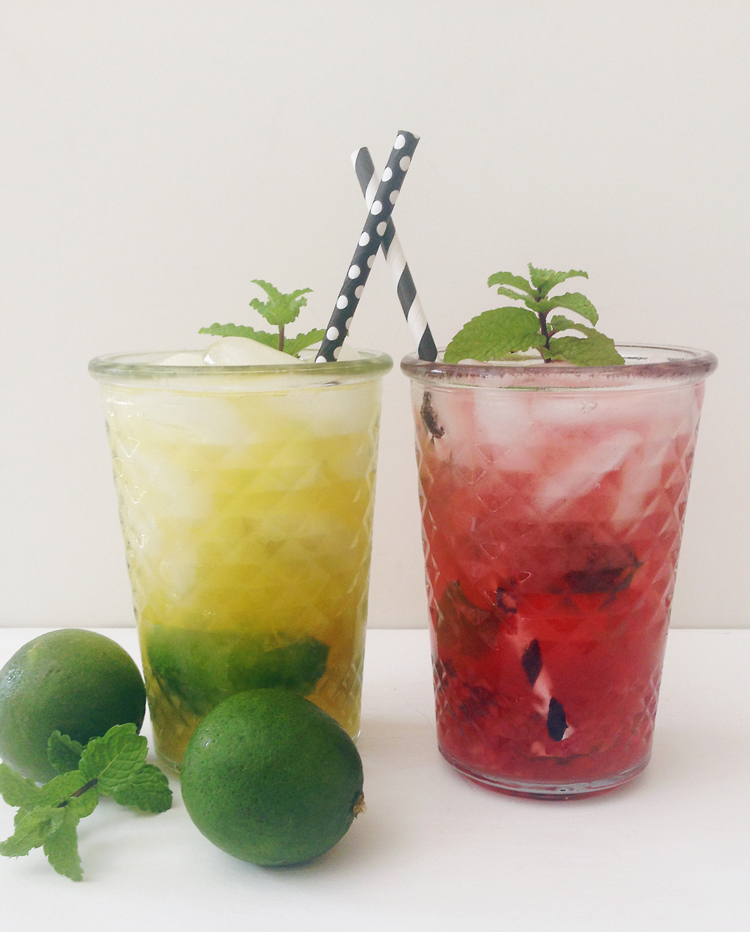 Rum is such a summery spirit. It pairs so well with fruity flavors, which is why it's the star of drinks like the mojito, the daiquiri and the mai tai. Another thing about cocktails? There are the classic recipes, the ones we come back to again and again, and then there are the twists — the fun spins on old favorites.
This raspberry mojito is one of those twists. Traditionally, mojitos are made with lime, mint, sugar, rum and a splash of club soda. This version involves fresh, plump raspberries. You could also try it with strawberries, blueberries or blackberries.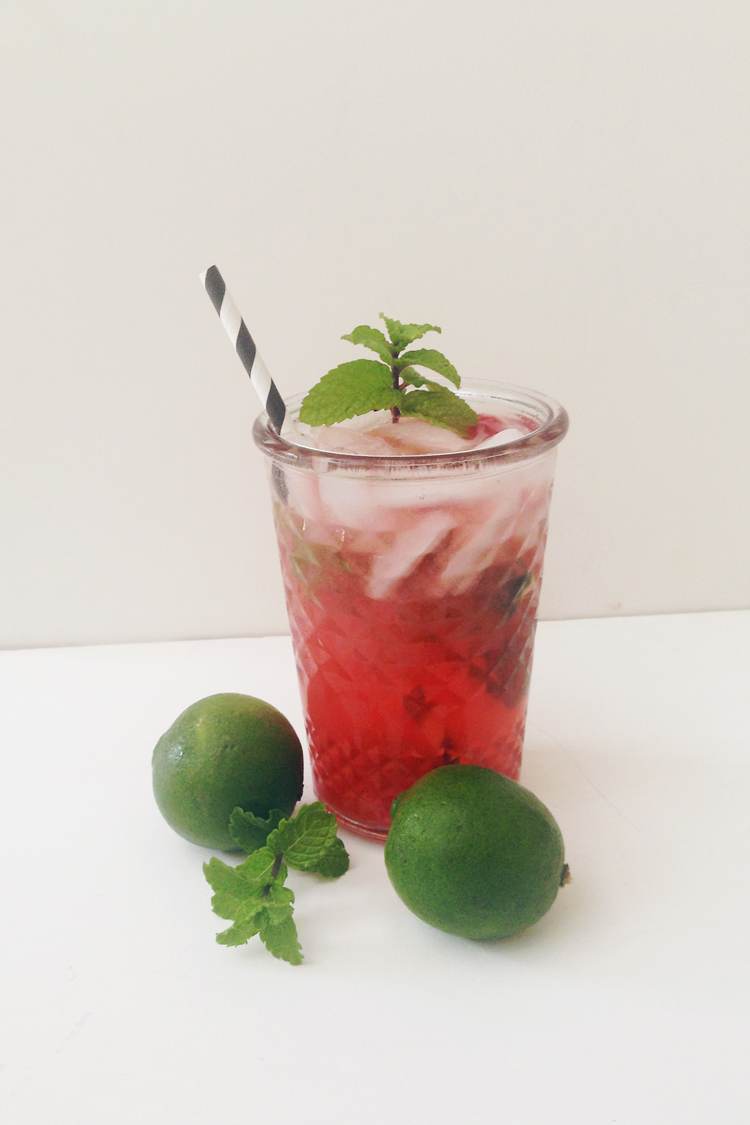 Muddle the raspberries with lime wedges, mint leaves and sugar right into a cocktail shaker. (I use the handle of a wooden spoon if I don't have a muddler on hand.) Once smooshed, the raspberries give off a beautiful red color as well as their bright berry flavor, which compliments the other flavors. Then, top with rum, ice and the lid — and shake, shake, shake. Strain it into a glass filled with ice, and top with a bit of club soda and a raspberry or lime garnish. Voila!
Mojitos are one of my favorite cocktails of all time, but the raspberry mojito might top the classic for me. I'm also sharing a tropical mango mojito over on Feast + West today, so don't miss it!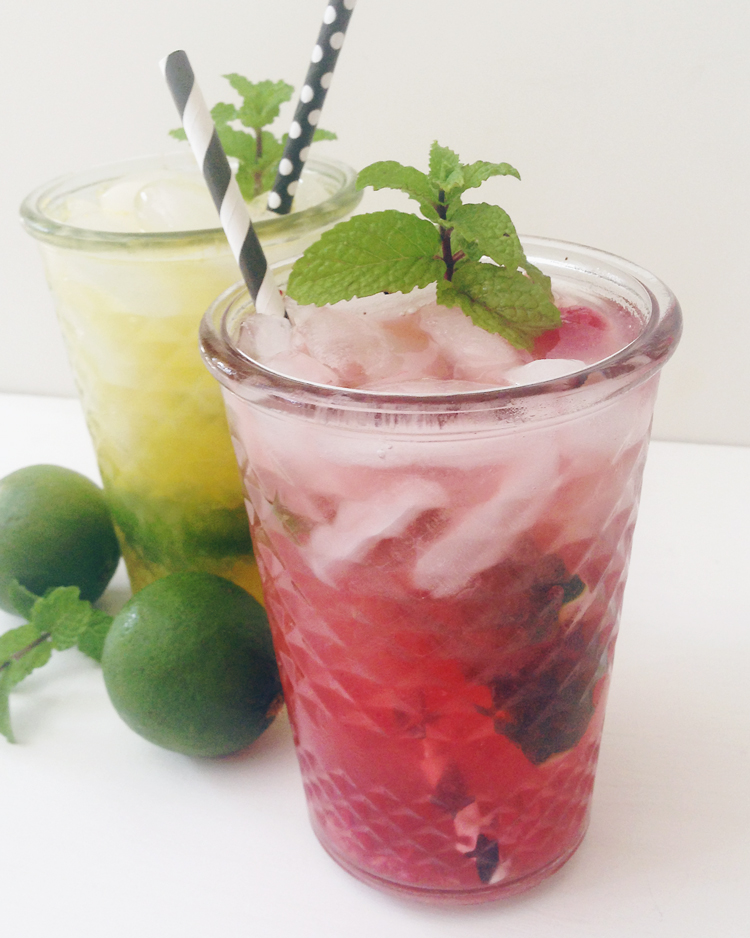 —
Raspberry Mojito
Cool off with a raspberry mojito this summer! A mix of fresh raspberries, lime, mint, sugar and rum make for a cocktail fit for even beginner-level mixologists.
Makes 1 cocktail
8-10 mint leaves of fresh mint, washed (plus more for garnish)
4 whole, fresh raspberries
1/2 a lime, cut into 4 wedges
2 teaspoons sugar
ice
1 1/2 ounces white/silver rum
splash of club soda
Remove the mint leaves from the stems. Clap them between your hands to release the flavorful oils.
In a cocktail shaker, muddle mint, raspberries, 3 lime wedges and the sugar until sugar has dissolved.
Fill cocktail shaker with ice and add rum. Shake vigorously for about 15 seconds.
Strain into a highball glass filled with ice. Top with club soda. Garnish with fourth lime wedge and mint leaves.