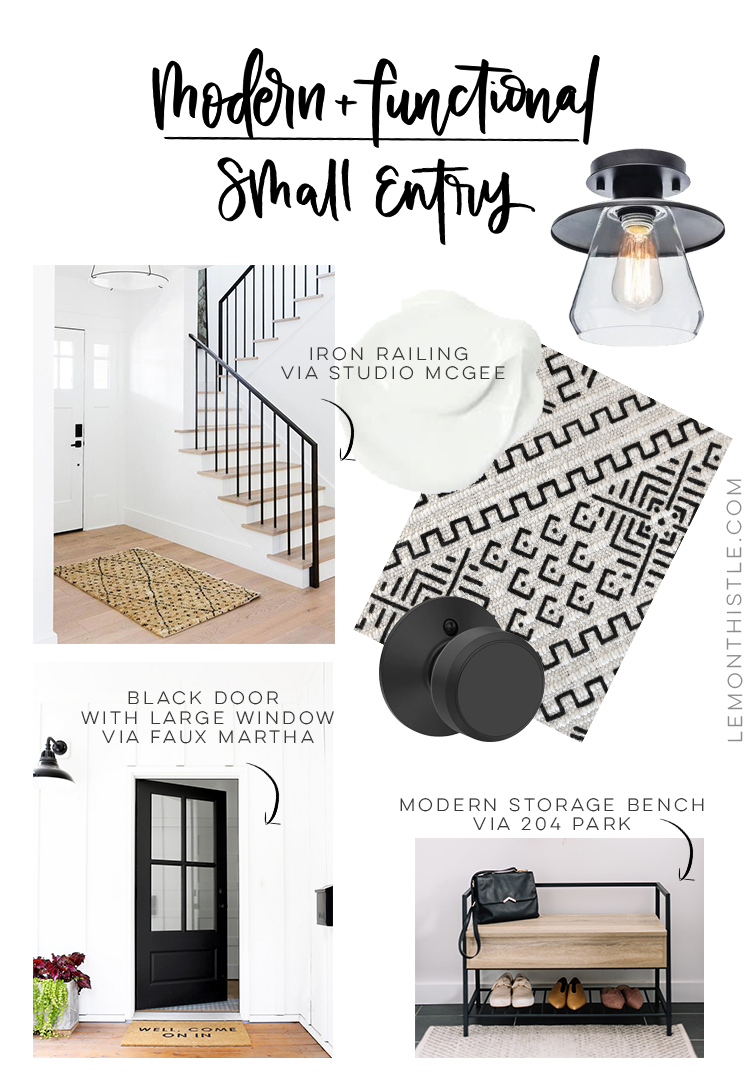 Slow but sure, the main floor of our new house is coming together as we're wrapping up the 'big things' in this remodel. The floors are done (woohoo!) and all of the interior doors are done (heck yes!) and now we're working on replacing windows and exterior doors. That means it's time to get planning the entry way! This entryway isn't anything grand, it's small and a little bit awkward and there's not much we could do to restructure it and make it more spacious.
The stairs are right to the left of the door and the house jogs into a bay window to the right (so taking the closet out would mean walking right into the dining room instead of a separate, though small, entrance) and the thermostat is smack in the middle of the only wall that makes sense to add art to. But I'm up for a challenge. After all, the split level entry we made over in our last house is still one of my favourite spaces we've done and that was a challenge too!
So today I'm sharing the design plans for the space that are well underway already. I can't wait to show you how it's coming together over the next month or two!
First, shall we take a look at the 'before'? You can see all the before photos of this place right here if you're interested!