This bright white entryway makeover featuring tons of storage has been a long time in the making. With warm wood details, pops of black contrast and lots of decor without the clutter, come take a tour and see the before + after!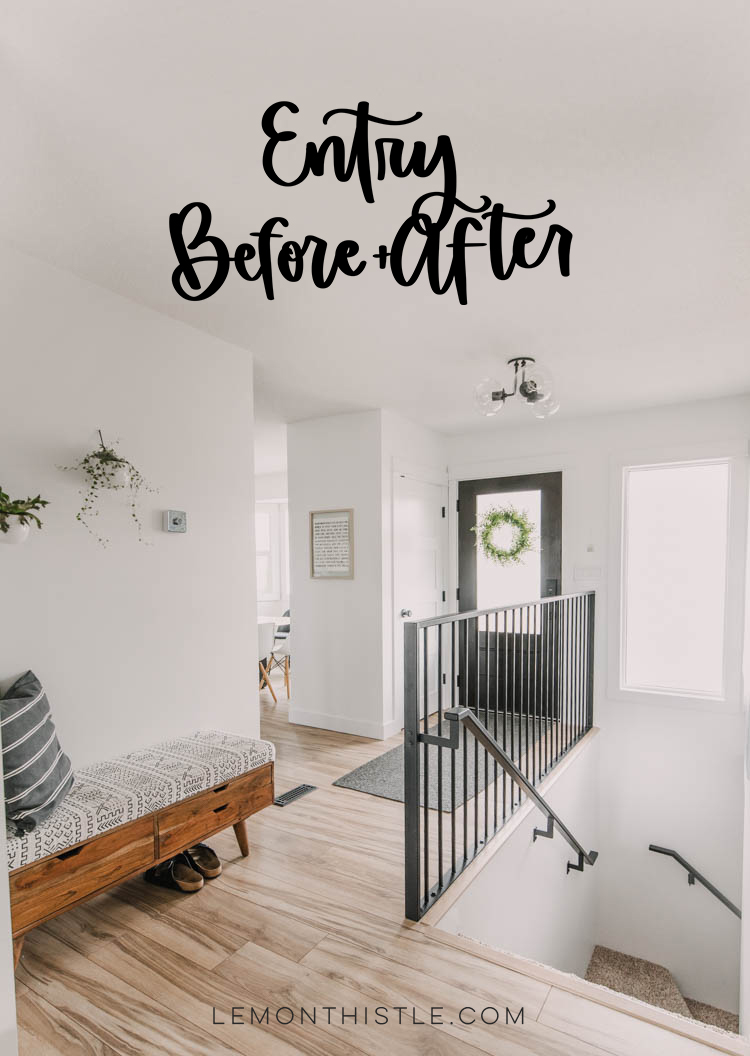 Room reveals are some of my favourites to share because it feels so good to call a space DONE but man, they are a lot of work. Ha! Just when I think I'm close to done I realize I still have to patch nail holes in trim and painting trim on a window above a stairs is a pain, guys. But now it's totally done and I can celebrate! Do you remember our entryway design board? It was so long ago now! We've been working on this space for 5 months! But really, we've been working on it longer than that. The drywall work and flooring happened months before that. It's slow and steady and now that I see that before and after side by side, it's so very worth it.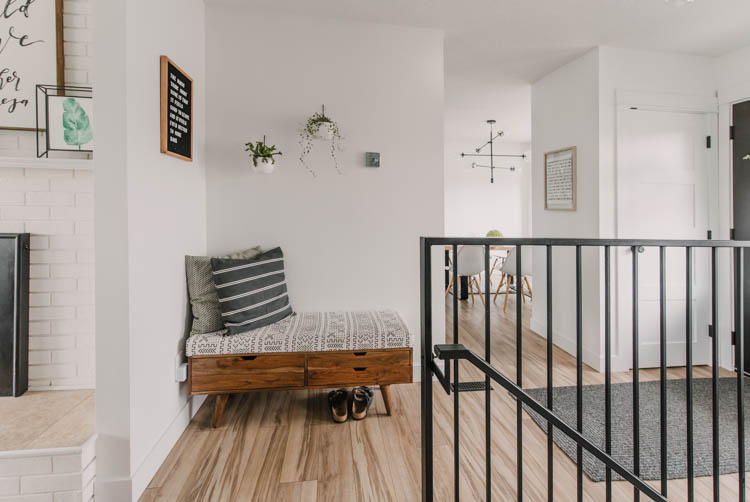 The space feels completely different. When we moved in (see photo below), it was dark, crowded and difficult to fit our family with Calder's baby carseat through that entry. We were leaving a small entry (cathedral entry) and were looking forward to a more suitable sized entry for a family of 6. This felt like a bit of a compromise on what we'd wanted when we were house hunting. Now? it's bright and, for it's size, feels spacious. It has ample storage and still has style for a space that isn't typically known for decorations.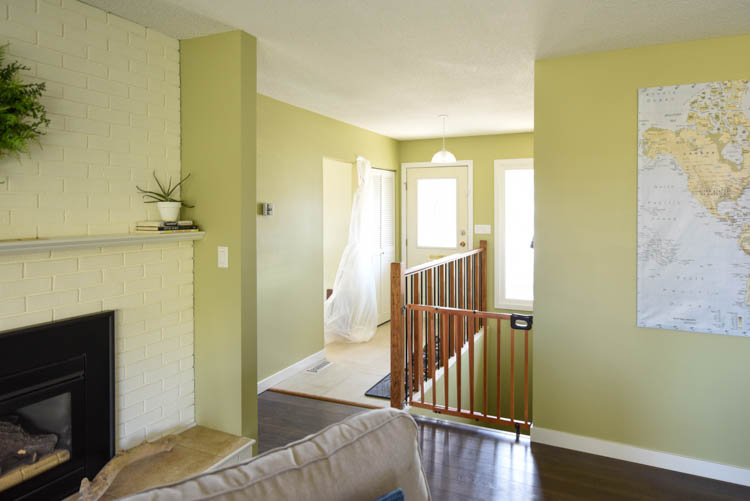 Continue Reading…