Affiliate links are used in this post for your convenience. These are at no cost to you. Find out more in my policies.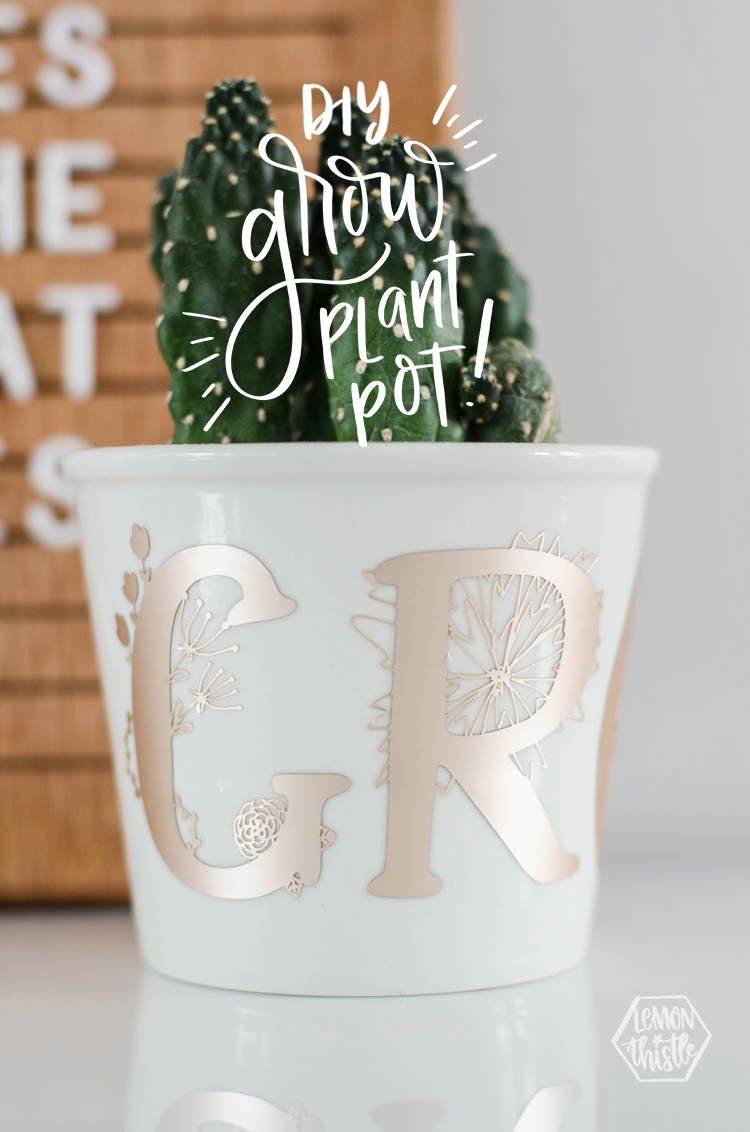 So I got carried away again. I was making one project to share with you using the designs I illustrated for the Spring Fresh Cut SVG Bundle, but then as I'm making this tiny plant pot (weeding that thing left me with a lot of time to let my mind run), I thought it would be so pretty to make a bigger version of one of the letters. And that second, last minute project ended up being my favourite out of the two! It's a cotton pennant with rose gold foil iron on and I've got to say- the shine on that baby is ridiculously good.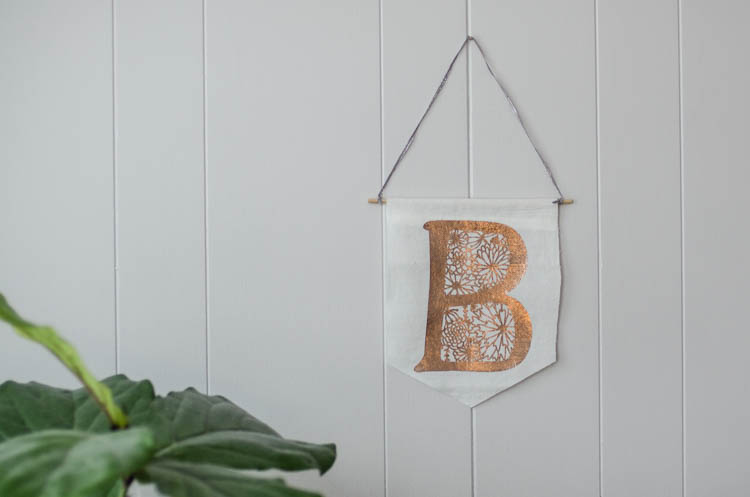 The spring Fresh Cut SVG Bundle is LIVE for a limited time and you guys, it's so playful and fun! You can see all the images in the design down below and if you want to check out more you can do that RIGHT HERE.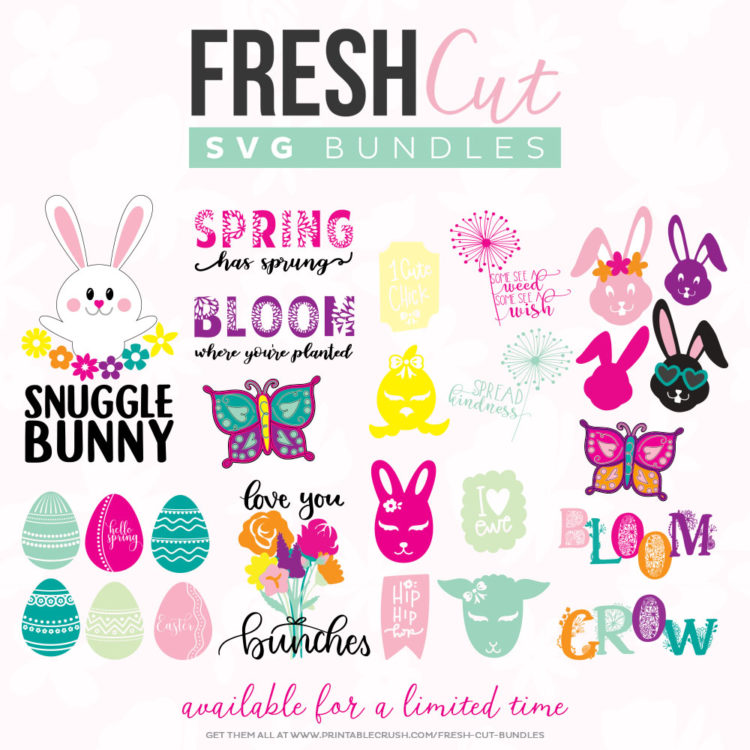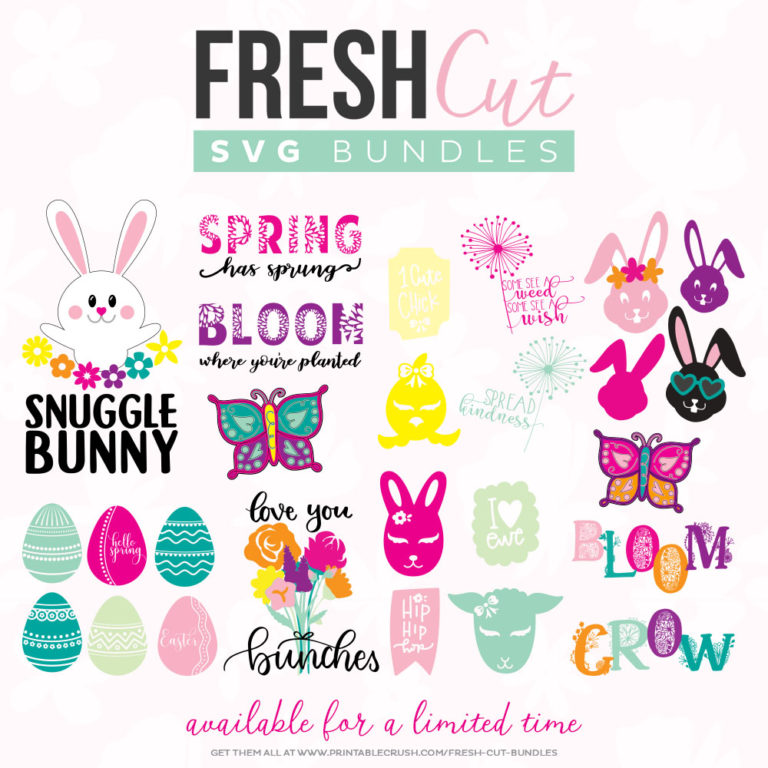 Let's start with that plant pot, though! I wanted to see how small I could cut the design. This is the minimum cut size I decided on and after weeding it. I can attest… you don't want to go any smaller than this ;) I'm in love with how the champagne matte foil plays with the dark green of this cactus and the bright white of the plant pot. It's an elegant colour and the thickness of the matte foil looks laser cut or 3D.
Psst… isn't that letterboard amazing?! Bethany and Art from This Little Estate (fellow Canadian bloggers!) make them… isn't that rad? And even better, all the mula from these babies go towards their giving back initiative where they renovate other peoples homes. Uhm. They're kind of amazing you guys. And no- they're not paying me to say that… I bought this letterboard for myself because I LOVE what they are doing! You can grab one for yourself RIGHT HERE.