This DIY wall to wall desk is a simple build thanks to ready to use live edge pieces of wood- I'm also sharing how I clean bark off of live edge wood for a clean smooth finish!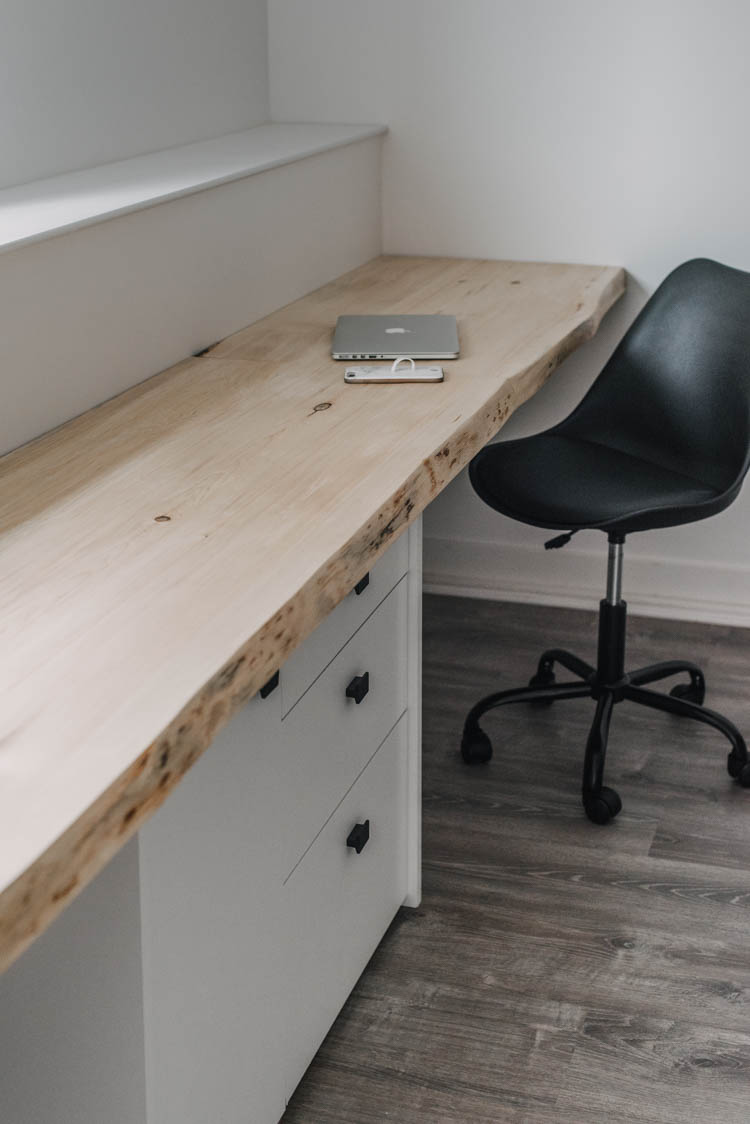 Another big DIY for the office is in the books! I'm so darn excited about this space, you guys. And this desk? Totally transformed this narrow long room into something completely functional and beautiful. I am sitting at it as I write this post even though there's still tools all over the place as we finish everything else up. It's so wonderful. SO today I'm sharing how we made it with a full DIY tutorial but also how we got an easy live edge tabletop and tips for working with live edge wood (like removing bark!).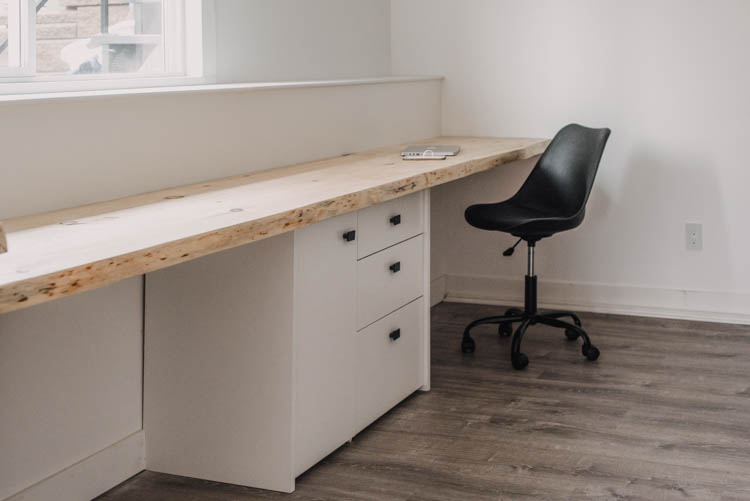 But first… a bit about the design! This is an 11 foot desk- holy smokes, right?! I have a second chair I'll be using so that I can have my desktop computer set up on one side and other things (like my lettering supplies or sewing machine) set up on the other side. This is a big challenge for me right now because my desktop takes up my entire tiny desk. One day I'd love to have someone working with me and this would allow for that without more remodelling!
Alright… let's talk about that live edge, because it's so convenient. I know. That's not a word you think of when you think of live edge wood, is it? We've made live edge tables and desks before and for us that always involves driving out of town to this tiny workshop that builds furniture with live edge wood- and hoping that he has pieces he's willing to sell. But this guy? Oh, this was delivered right to the door.Continue Reading…