The very top posts of 2019 according to readers! From room reveals, home decor DIY, crafts, and free printables!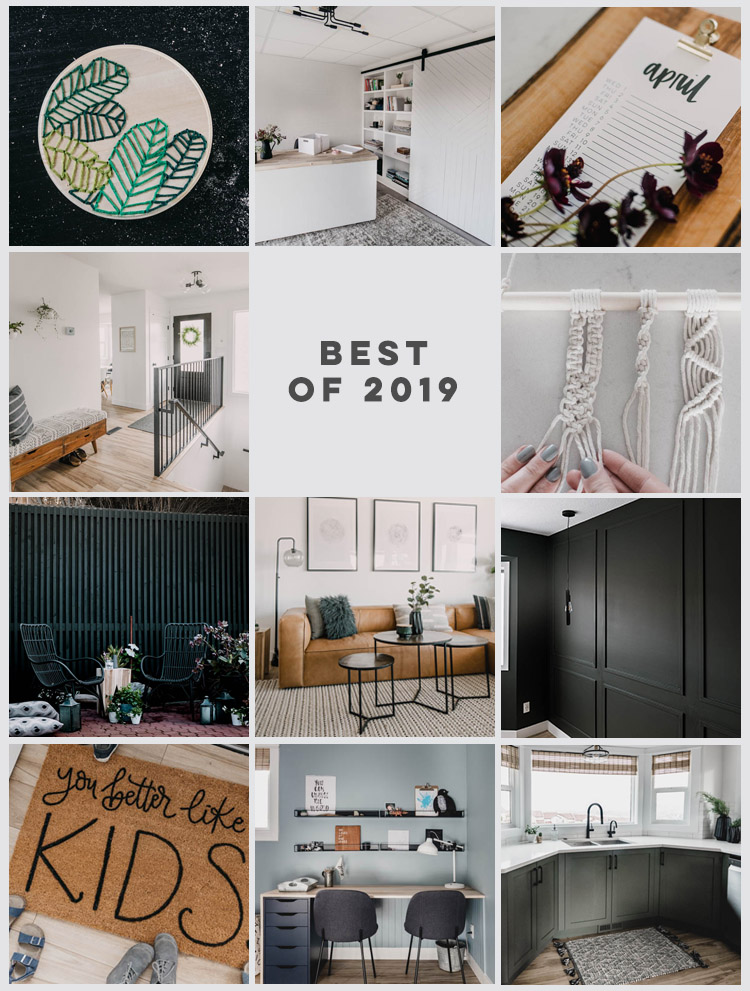 This is one of my favourite posts to write every year. But usually I leave it a little bit later in January because I can't get my butt in gear after the holidays… so I signed myself up for a blog hop where 15 other amazing bloggers are also sharing their top posts from the year today! Which means that yeah, last night I hustled to get this done in time because I was busy holidaying before then ;)
So the hop is built so that everyone can share their 10 top posts of 2019 published this year according to traffic (which ones were visited the most!). I've always added in a couple other ones too… and I didn't want to leave them out SO I've also squeezed my most popular posts this year that were written any time AND my underdogs that I love too much to let go without hitting a list.
2019 was a freaking big year, you guys. I published 114 new posts this year including 7 room reveals. I didn't teach a single workshop for the first time in years and I didn't speak at any conferences- just head down renovating and writing these posts and it felt good to tackle some of these big spaces and pump out the content (my favourite thing to do!). For 2020… I've got just as many room reveals in the plans- and probably as many DIYs!
OK- let's get to it!
Continue Reading…