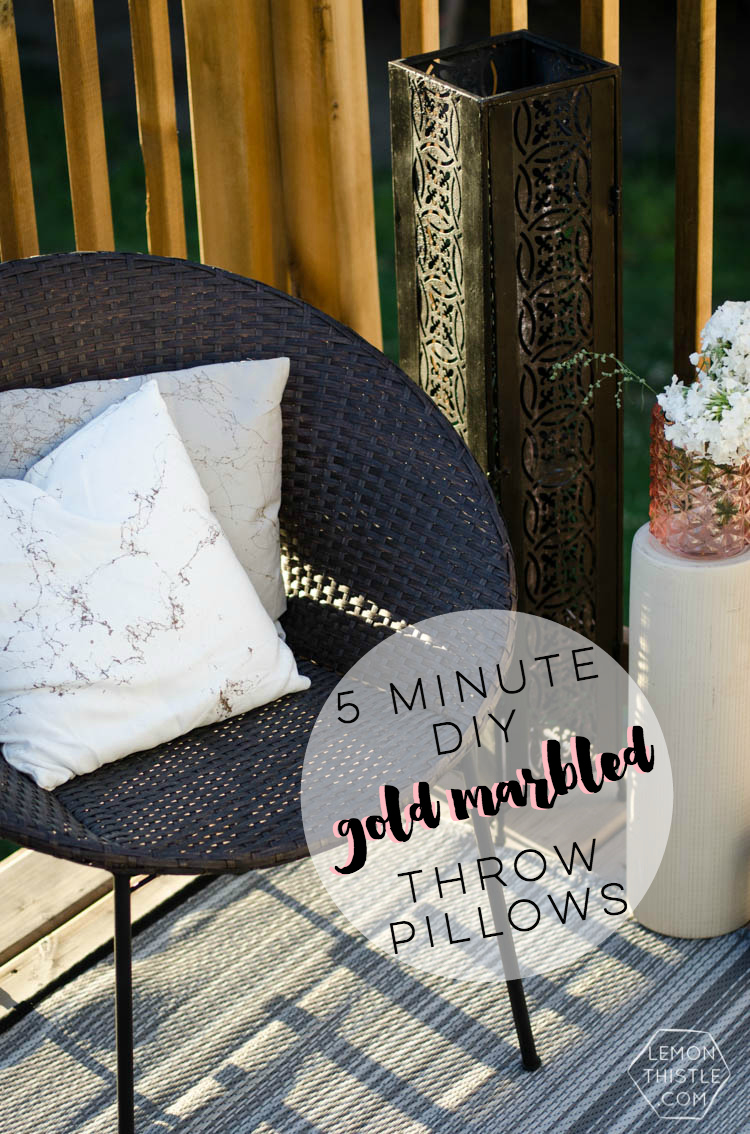 This DIY took me all of 5 minutes yesterday. Which is totally my favourite kind of DIY. SO easy you can hardly write a tutorial for it and quick enough that it fits into my few minutes of alone time each day. The only thing I don't like about this project is that I've had all the supplies to make them for MONTHS and let them take up space in my closet instead of enjoying them all complete.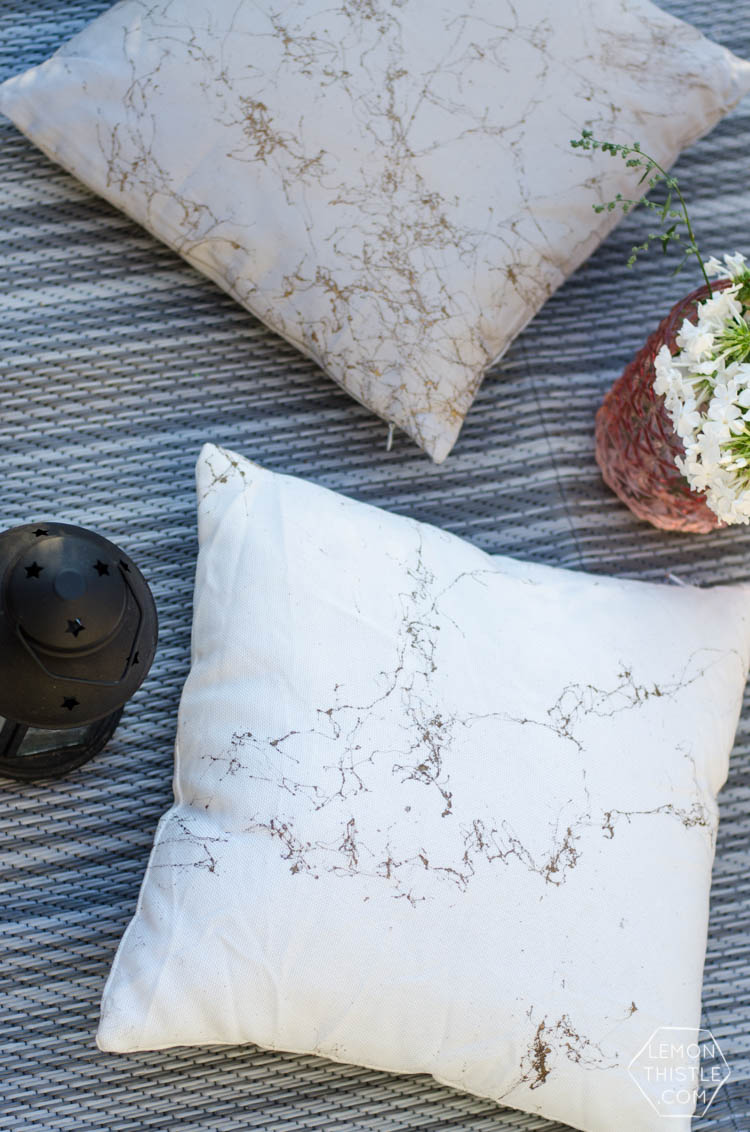 I have actually had a bag of these pillows sitting in my closet from a bidding site (I shared more about that over here) and the covers were just so boring. The best thing about these pillows is that they cost less than a dollar a pillow so I didn't feel like I would be wrecking them to try something crazy like this. Even if I hated them, I'd pull the covers off and have inserts. Win/Win.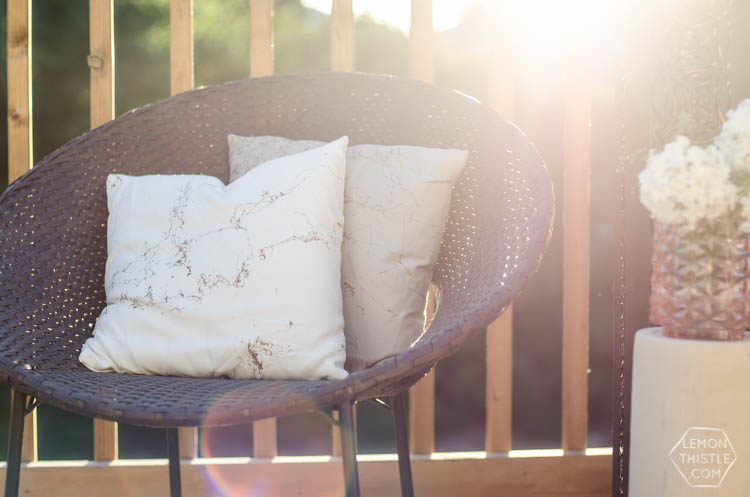 To make this 5 minute DIY, you only need two things: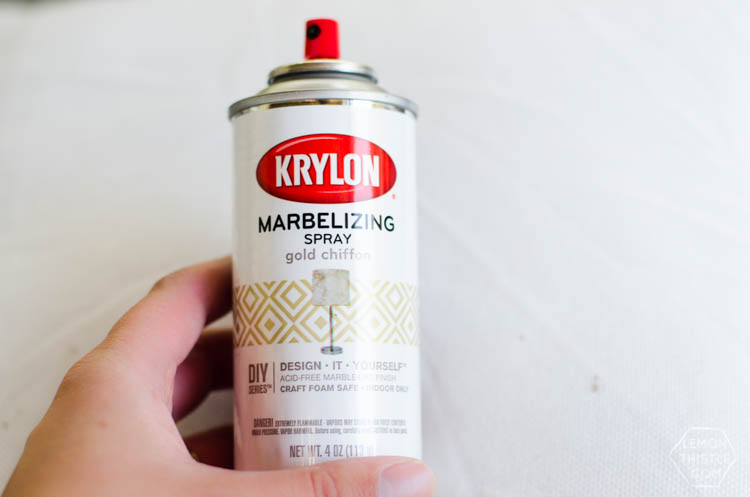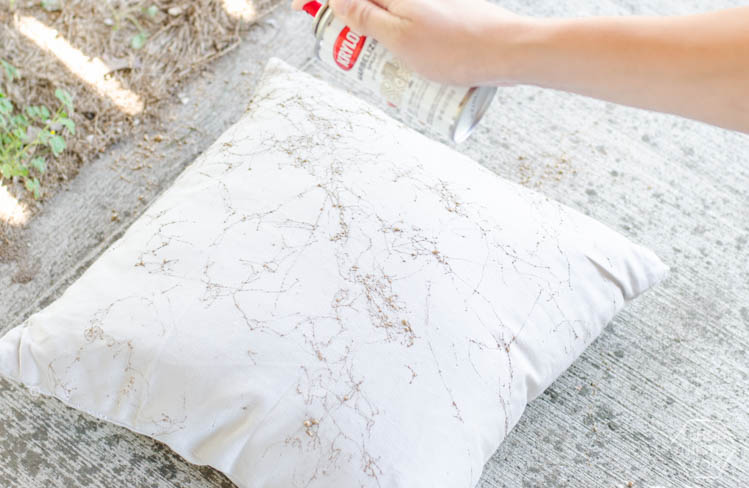 The steps are dead simple, but this paint takes a bit of play. To make the pillows, just lay them on a drop cloth (or hidden concrete if you're classy like me) and spray wisps of the paint to achieve a marbled effect. Sounds easy, right? A few things to keep in mind. You need to be much further away from your surface than regular spray paint to achieve a sparse look like this top pillow. The photo of me spraying the pillow is the grey one which is much more marbleized.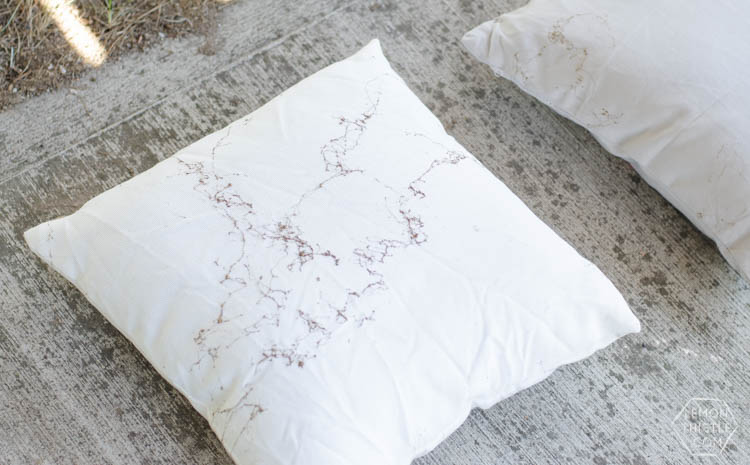 I would also suggest you practice on paper, garbage bag or a cardboard box before you try it on your pillow case. I am not happy with the first side I did (the reverse of this white one). The best way that I can describe this paint is like silly string- did you ever use that stuff as a kid? I found the best way to get a marbled look and not a random mess of strings was to do one 'vein' of the marble at a time. Start your spray paint off one side of the pillow and quickly whisk it across. Again, make sure you're a fair ways back.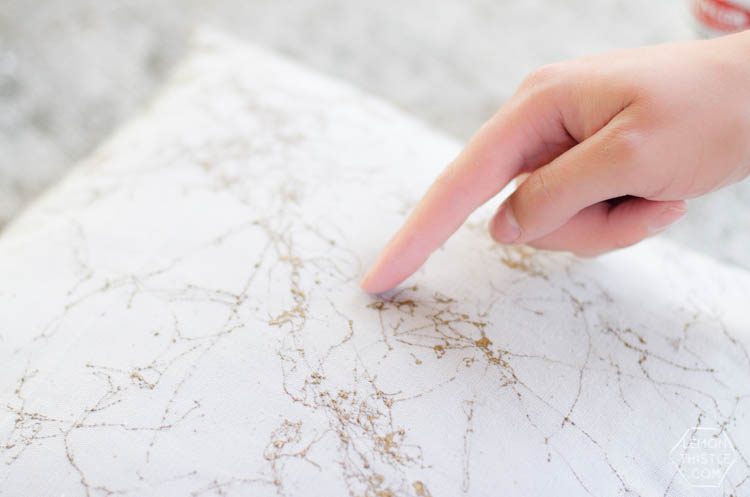 Last but not least, since it is kind of sticky like silly string, it gets air bubbles and I found that I liked the look better if I used my fingers to press these down (pop them). The paint sets super fast so you actually don't get any paint on your fingers doing this (sweet, huh). But I found this made it look much more marble like to me.
If you're interested in this paint, there's some more information on the Krylon page, but I haven't seen it in stores in town here so I would look on Amazon to grab it (it's other name is webbing spray if the packaging looks different). I think I want the black next… because I'm more of a sucker for black and white each day.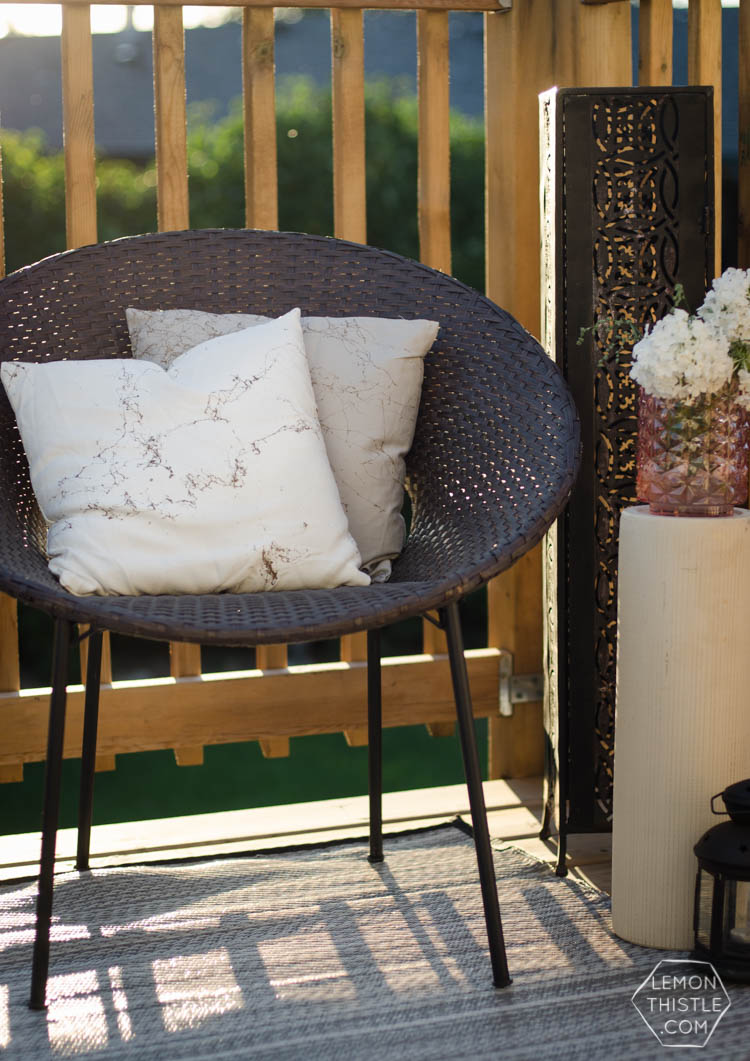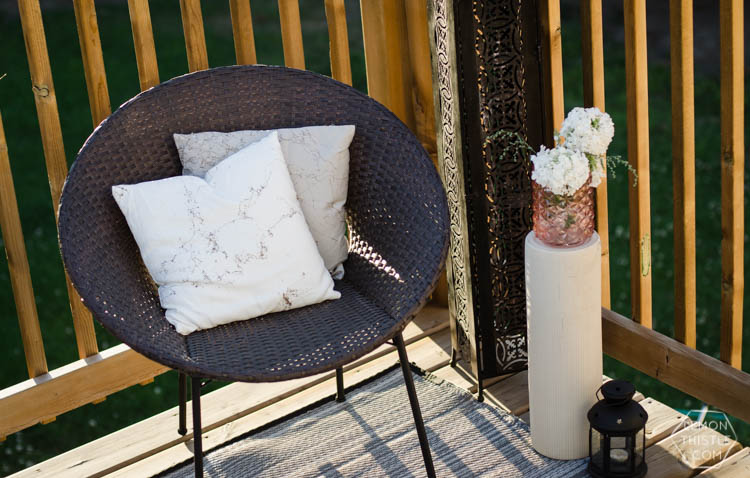 Oh! And I know that I have these styled outdoors but they're indoor pillows and the paint is only for indoor use. I plan to spray them with with an outdoor protectant so I can keep them outside without them getting soggy. I've kept this post from Earnest Home Co. in mind for the day that I had a patio to decorate (hurray that it's finally here!).
And a total win for this project? My hubby came home, said he liked them and asked where I bought them. He didn't think they were DIY… and thats kind of always my goal for DIY :)
If you're interested in DIY throw pillows- I am too! Here's a few past projects you might like (click the photo to get the tutorial!):