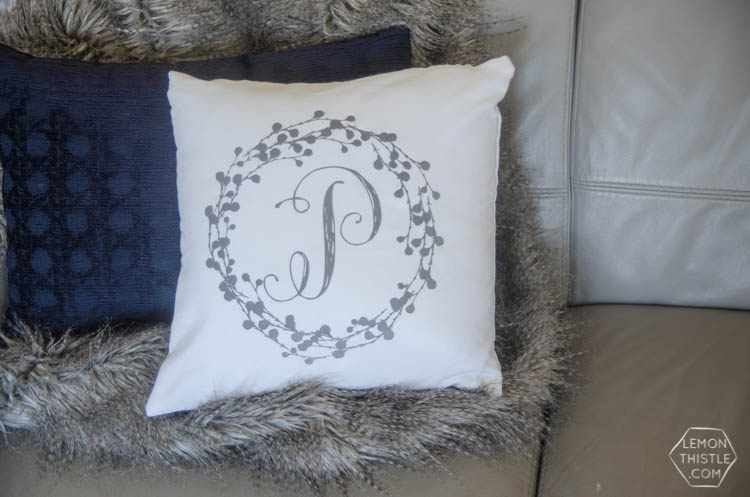 Can you believe this little throw pillow is a DIY?! I'm so in love with the way it turned out it's definitely going to come a staple in our decor. I had some leftover flocked iron on vinyl from the T-Shirt I made for Emmitt and the colour was so perfectly neutral, I decided it would make for an awesome throw pillow.
Have I told you about my newest addiction? 24 hour bidding on Facebook? Seriously, it's like Craigslist with rules. And I like rules. You should probably search that up right now, because it's rad. I bought two giant garbage bags of these cute little throw pillows off of there for $12 and thought I'd just toss them in the wash and use them as inserts BUT they are in perfect condition. So I tossed them in the wash and am adding some bling to the cases as is. Total score!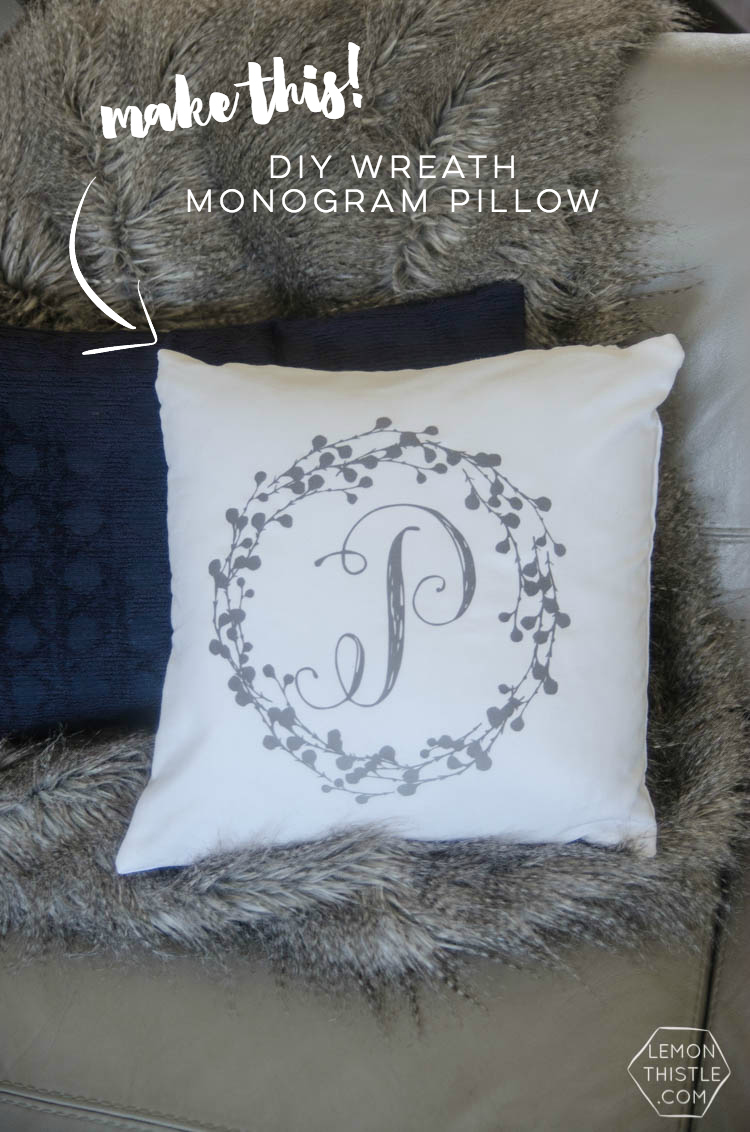 Anyways… I'm sharing the whole tutorial on how to make this sweet monogrammed pillow over at Today's Creative Life and I would love if you hopped over to see how I made it with my new Pillowbook typeface and Cricut Explore.
Oh! And if you haven't already… hop back to my last post and get your name in to win a Ryobi One+ Brad Nailer!