This simple activity advent is a fun alternative to the traditional advent calendar. It's simple to pull together year after year thanks to photos printed as postcards.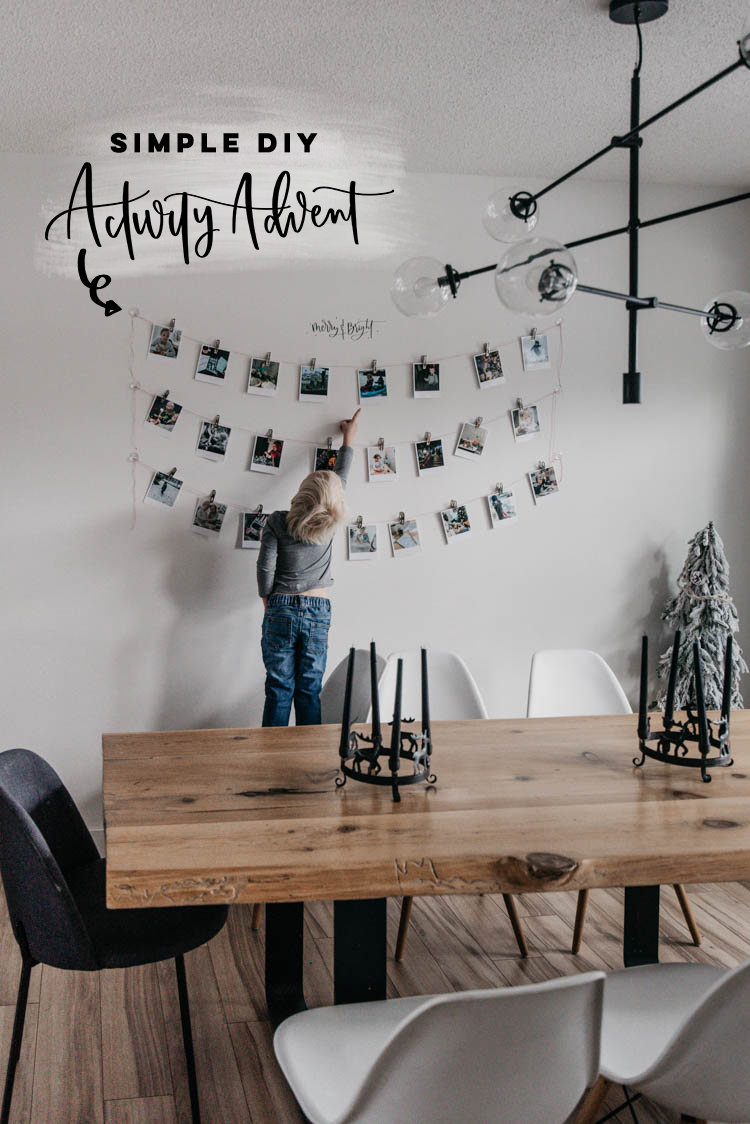 Every year we put together an activity advent calendar for the kids where each day we get to do an activity together instead of just eat chocolate together. Although we do like chocolate ;)
I've shared about this tradition on the blog before- one year I even put together a printable list of ideas of activities to put on your list. They're not extravagant, but they help to make the busy holiday season more intentional. Things like, 'play in the snow' or 'hot cocoa by the Christmas tree' or 'read a holiday book'.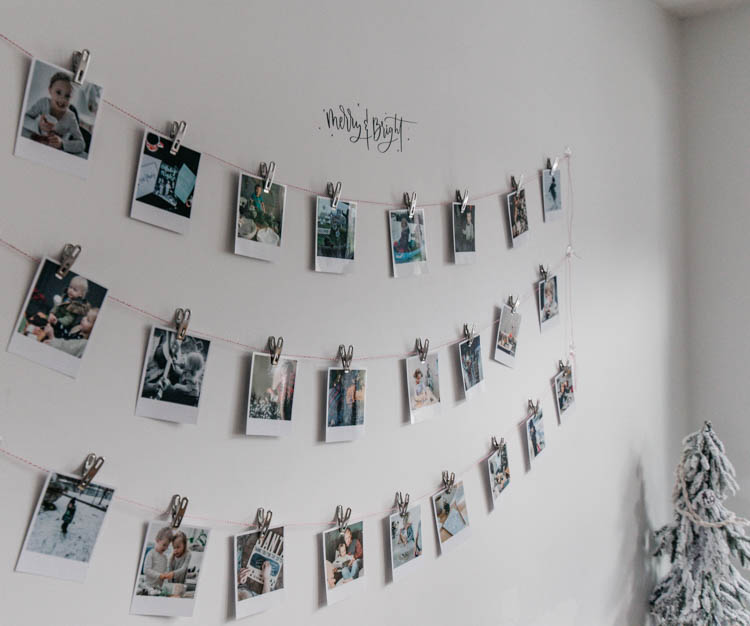 The one thing that I've found a challenge is knowing what each day will hold when I select the activity. I've tried not writing the activity on the card until the night before but this year- I'm excited to put that decision on the day of with this years activity advent!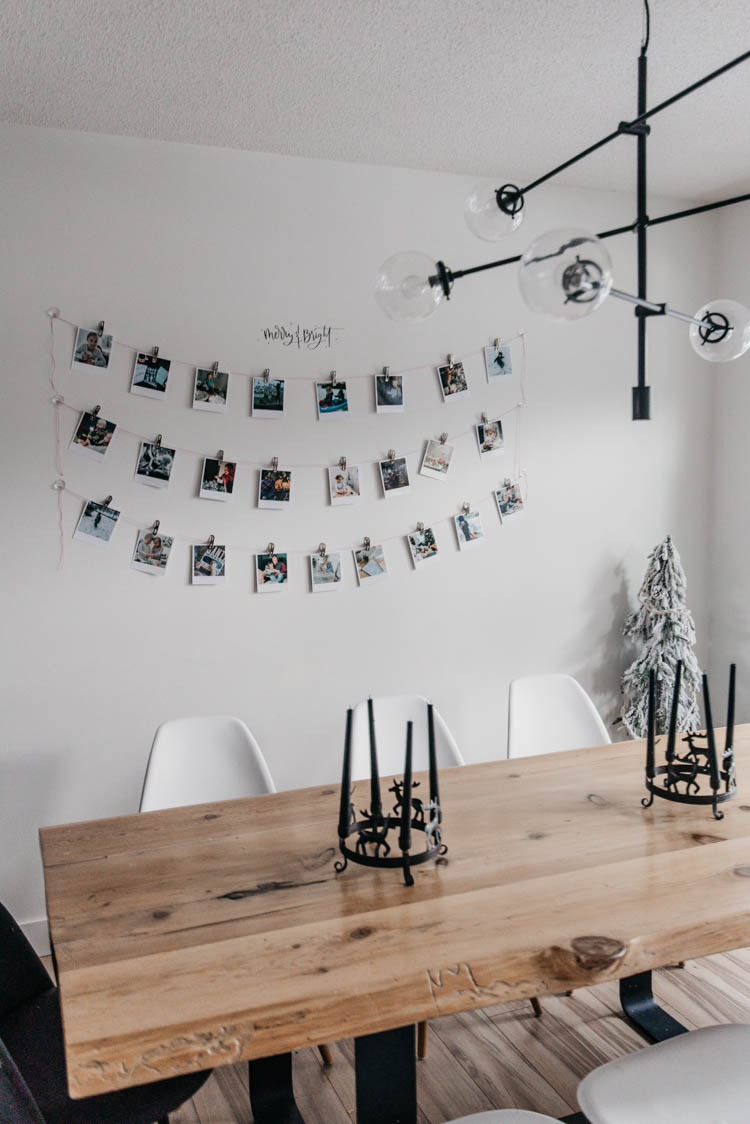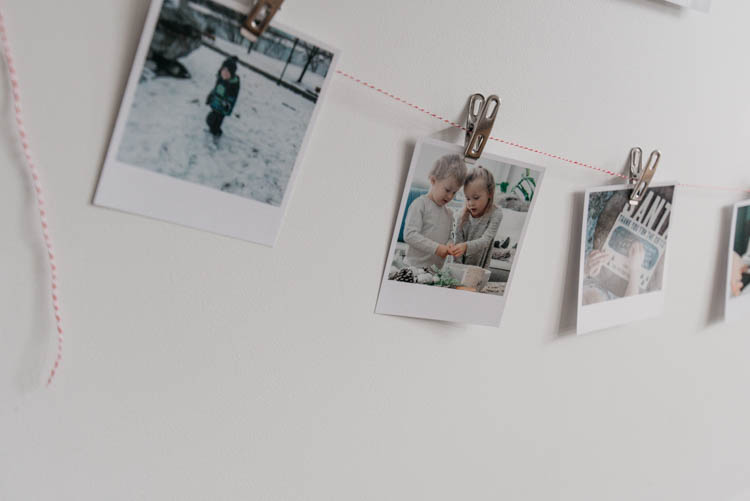 For this year's activity advent, I've partnered with My Postcard to print some of our photos to represent the activities for our calendar this year. Instead of adding dates to them (which you could totally do!), we pick one each morning to do for the day. We were a couple days late getting it up this year but since we have- the kids have spent so much time negotiating over which activities we get to do when, they're so excited for all of them!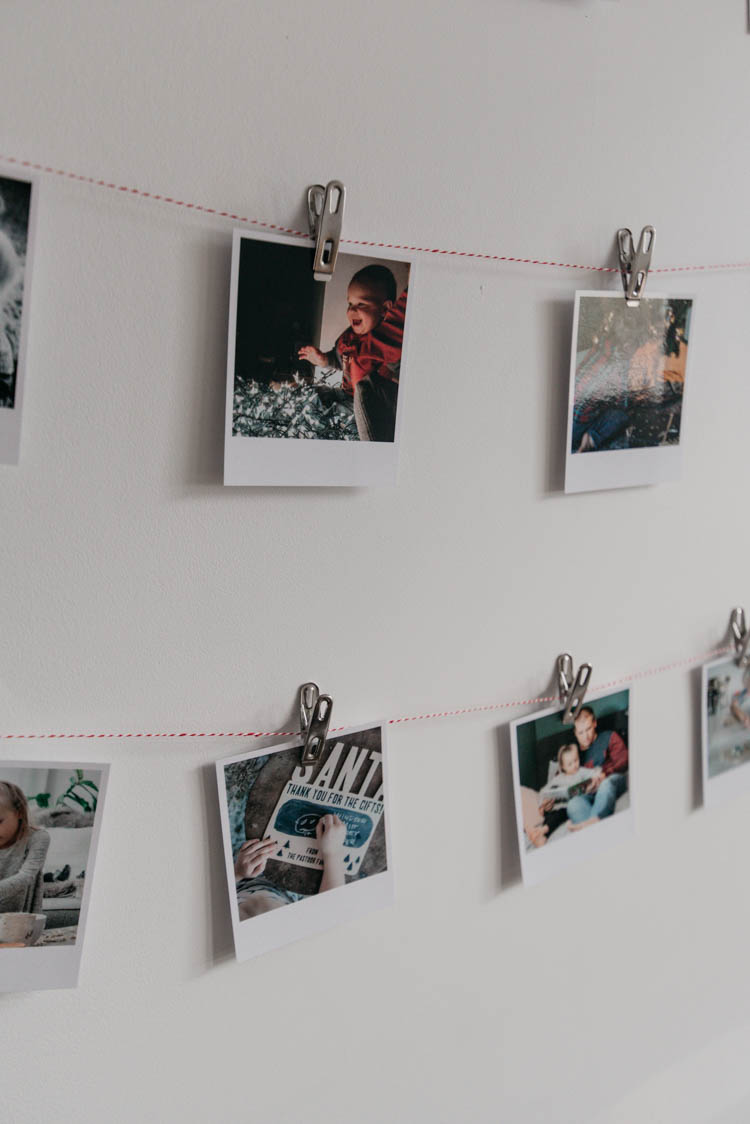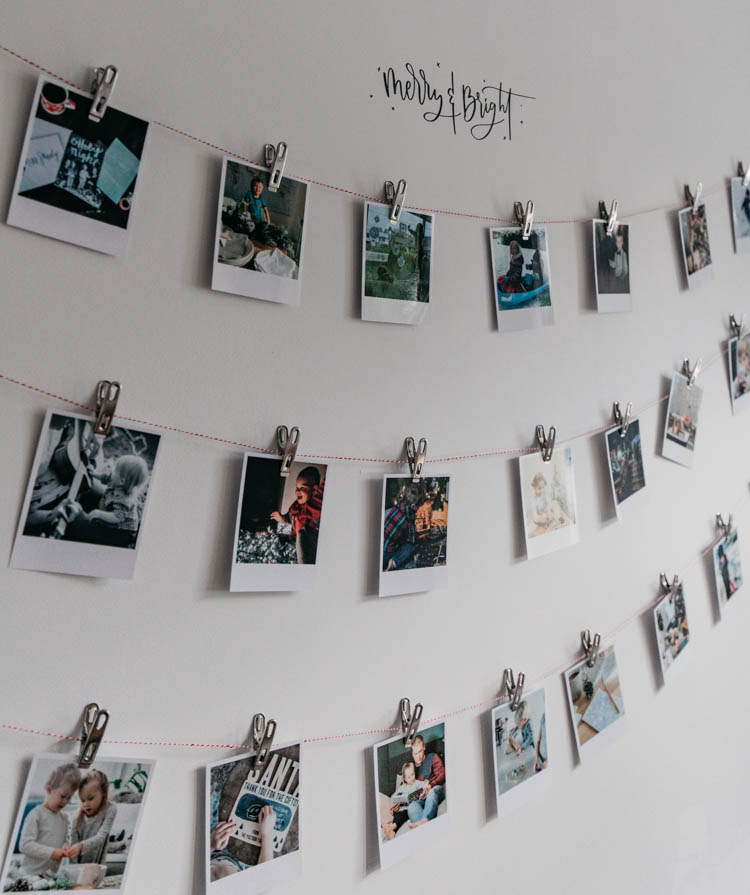 The photos are also up for interpretation which helps make it flexible. So a photo from cookie making could be 'make cookies' or 'decorate cookies' or 'bring cookies to a friend' depending on the time of the month (and whether or not you have cookies! Or a photo of playing in the snow could be 'tobogganing' or build a snowman' or 'shovel a neighbours driveway'. OR if you're the kind of parent I am… have an indoor snowball fight! I bought some fake snowballs from the dollar store and have them tucked away for a day that's too cold to want to go outside.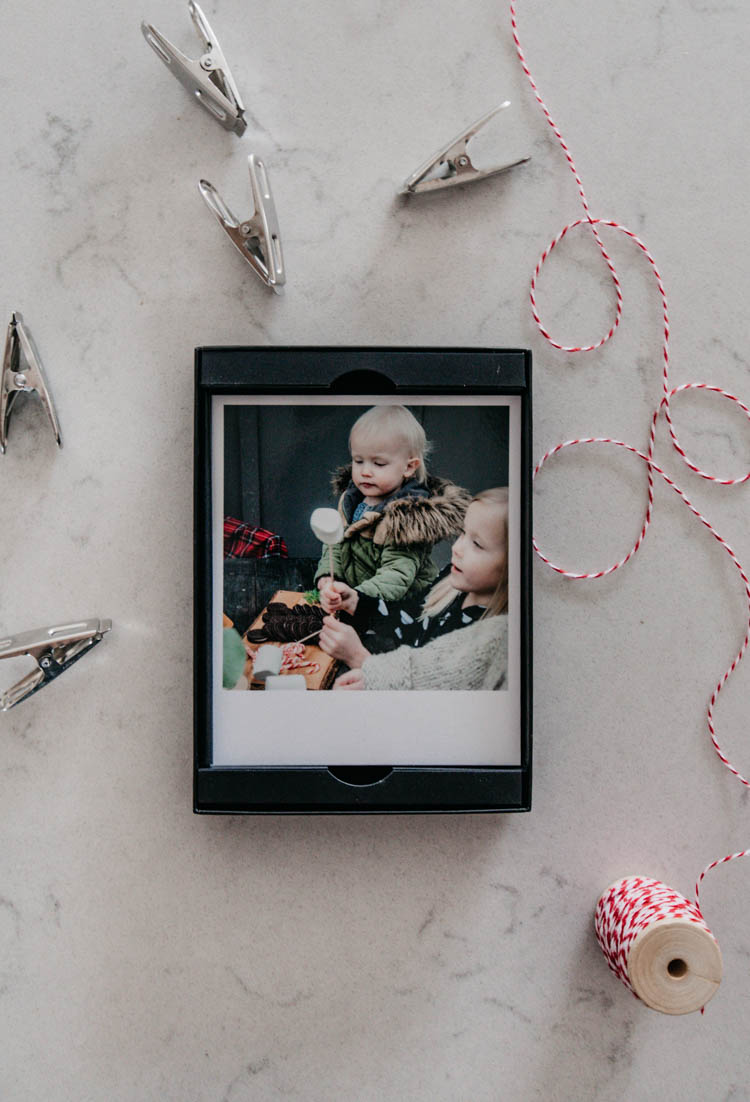 This advent calendar was super easy to put together. I picked 24 photos that were representative of holiday activities and ordered them from mypostcard.com as a set of photo postcards. You can also do it straight from your phone with their app. I chose to use their 'instant' post card design– isn't it cute how they look like old instant photos?
When they arrive, just use some bakers twine and hang them to create the activity advent! I used removable hanging hooks for the 3 rows of postcards and after tying on the bakers twine, I used some metal clips to hook them on. You could use clothespins if that's what you have as well!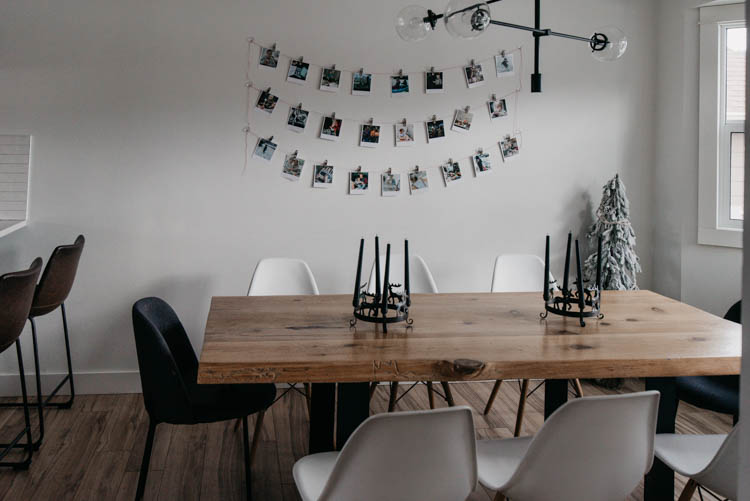 When I was done, I loved it, but decided to add a hand lettered decal at the top. I hand lettered and cut it out with my Cricut. If you have one and want to know how to cut out your own lettering- I have a video sharing that here!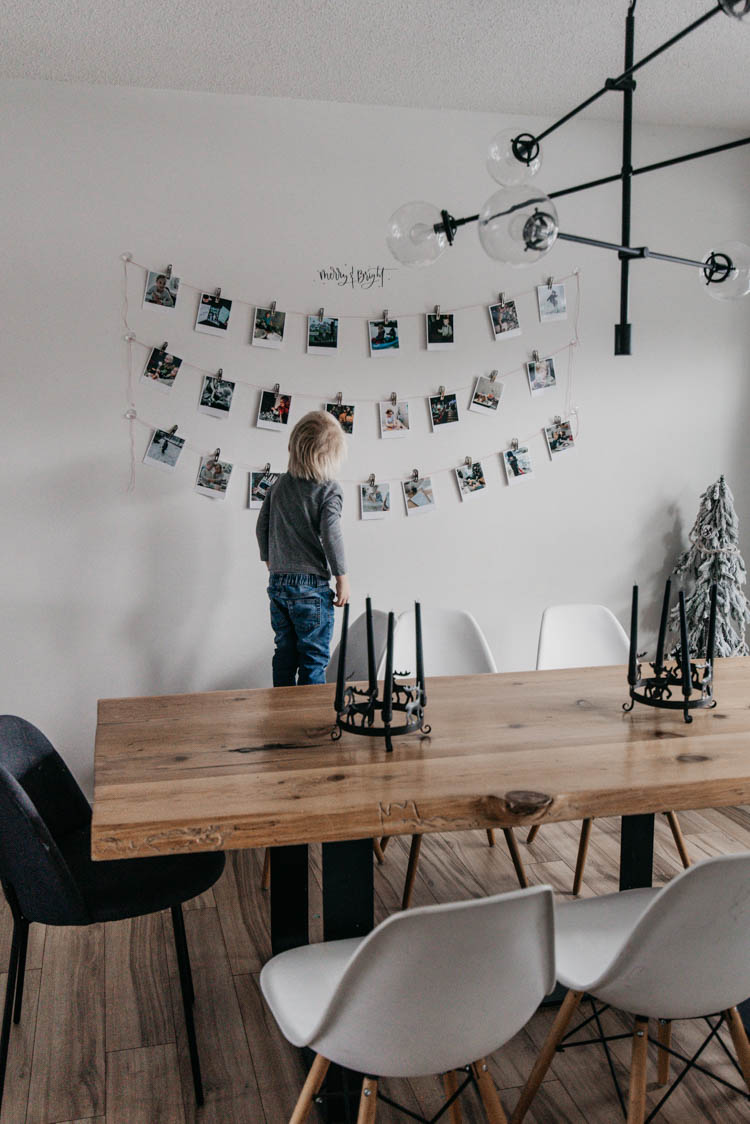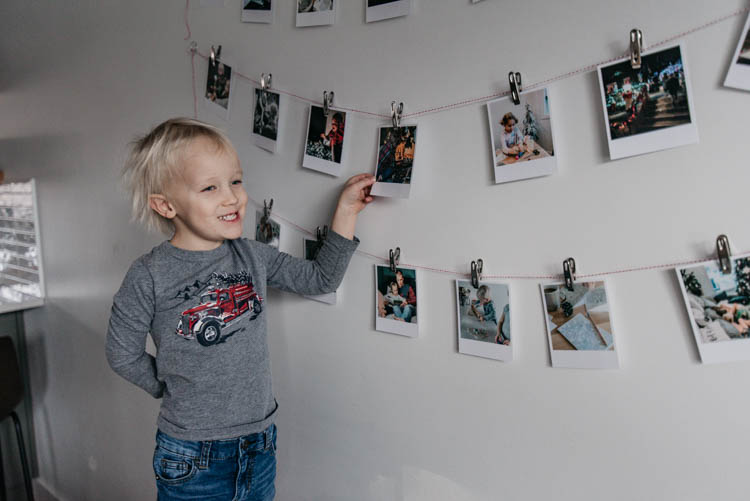 I am so happy to have this done and it was such a fun negotiation yesterday, deciding we'd do hot chocolate with marshmallows AND a Christmas puzzle. I am really enjoying the flexibility of this one and that it's no pressure on me to decide what we're doing for the day and having to make it happen.
The only other bit of planning that goes into this is to be ready for the activities. Having baking supplies and a gingerbread house kit are a great start! And to save yourself next year… and the year after, I'd totally keep the box the postcards come in to put them away for the year!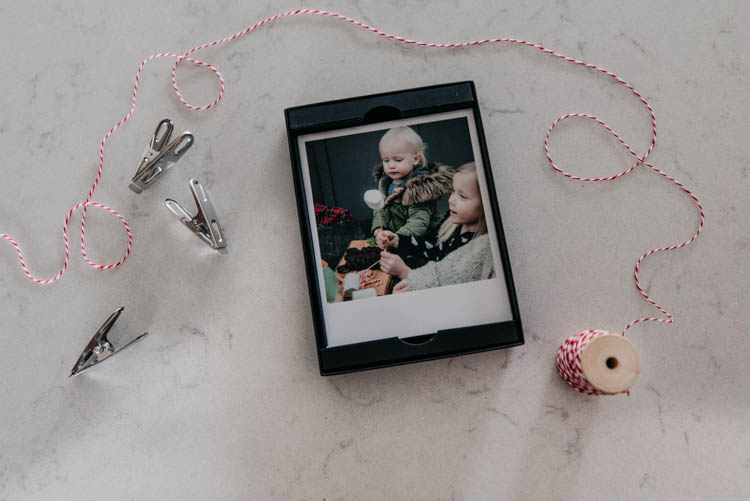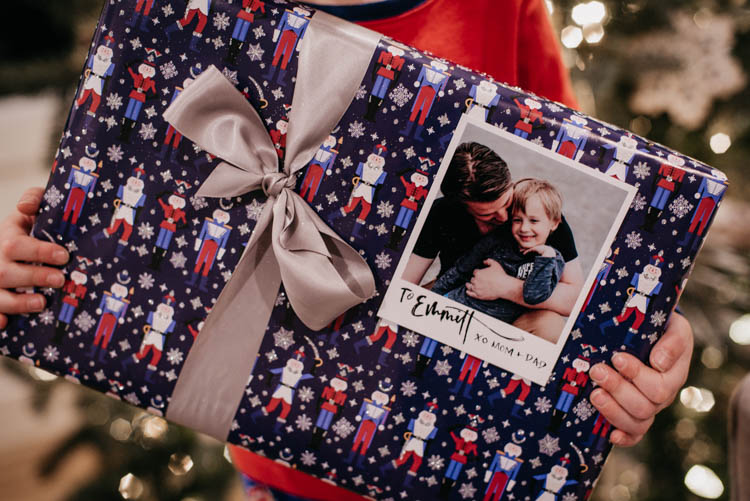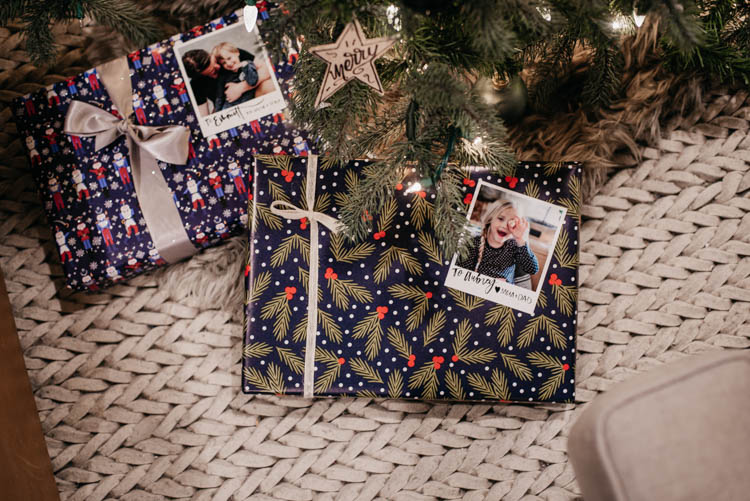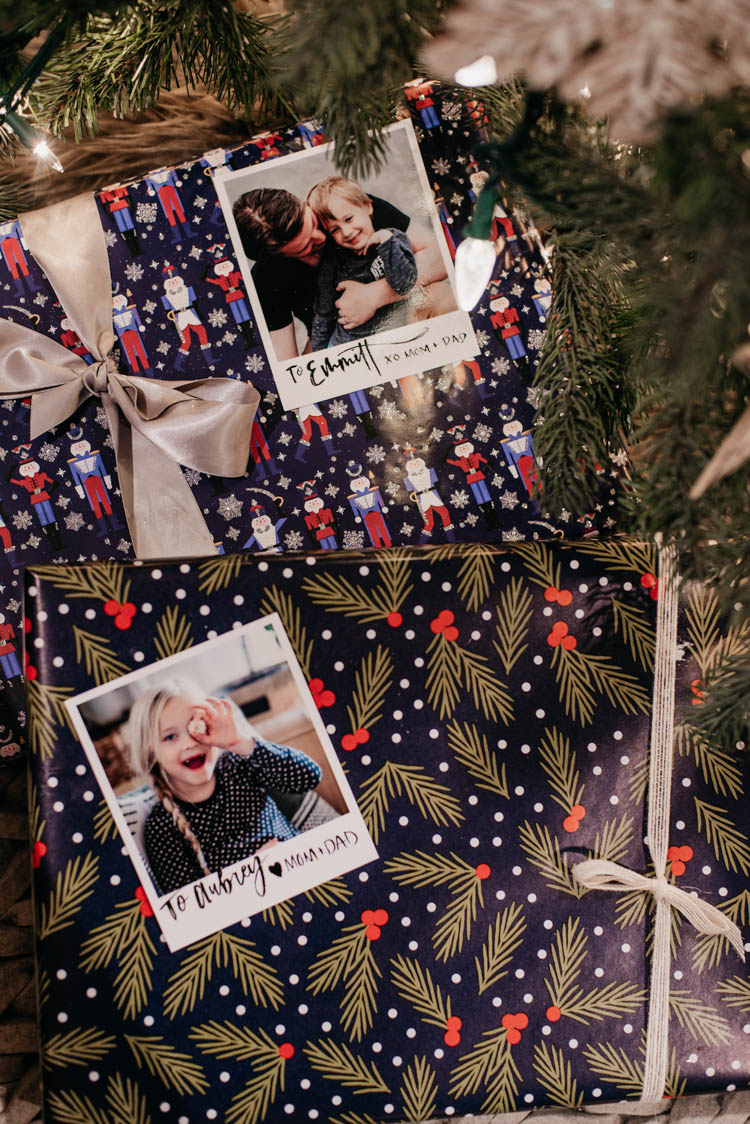 Also! The postcards come in packs of 32, so I used those extra cards after I had enough for our activity advent to print some of my favourite photos of our kids for gift tags for their gifts this year. I love this personalized gift wrapping idea! The 'instant' design of the photos leaves the perfect amount of white space to write your message.
As always- if you use this idea in your own life, I'd love to see! Tag me on social @colleenpastoor or email [email protected]!
LOOKING FOR ANOTHER GREAT ADVENT CALENDAR IDEA?
A girlfriend and I got together and crafted these- I'm so happy with how they turned out! We were inspired by this envelope tree advent calendar but wanted to be able to put little treats in so decided on little boxes instead. The trouble with cute little boxes? Tape doesn't hold them onto my wall… especially not with goodies in there. Since I wasn't ready to put 24 holes in my wall to hold the boxes on I had to get thinking…