Before I jump in-this has been such a big week for us! Not only are Emmitt and Aubrey 6 months old now (half a year already?), but we got keys to our new home! We've been waiting so long for this guys, we sold our place back in November. So prepare yourself for lots of home projects because our place is a 'handyman's special'. But everything is original, so we know what we're working with- it's just so dated that it's not even functional. With that in mind- I'll probably be a bit absentee while we're getting our hands dirty with renovations (we've got about two months of evenings and weekends working in there before moving in). But we've got big plans for the place so I'll keep you in the loop.
But today I'm bringing you some free snail mail printables from around the web! I had this all prepped and ready to post but somehow I scheduled it for May!? So I'd planned to get this to you with enough time to mail to your friends, instead we'll call it a recap- the 'best of' St Patricks 2014. Deal? So here's some of my favourite printables or mail-friendly ideas I've been loving for St. Patty's day.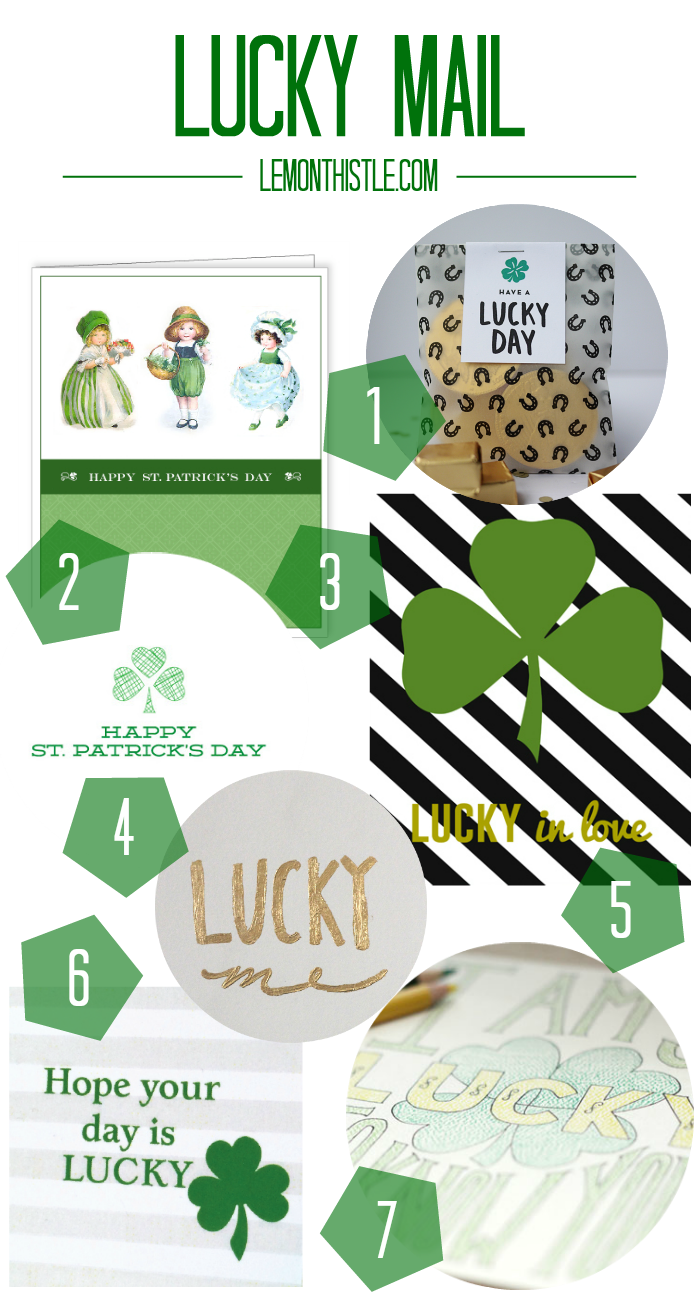 PS. The 'Lucky Me'(4) isn't a printable- it's a project but it's GORGEOUS, so I couldn't ignore it.
PPS. Check out my Pinterest board Gold and Clovers to see the St Patrick's ideas I've been crushing on.
XO -C