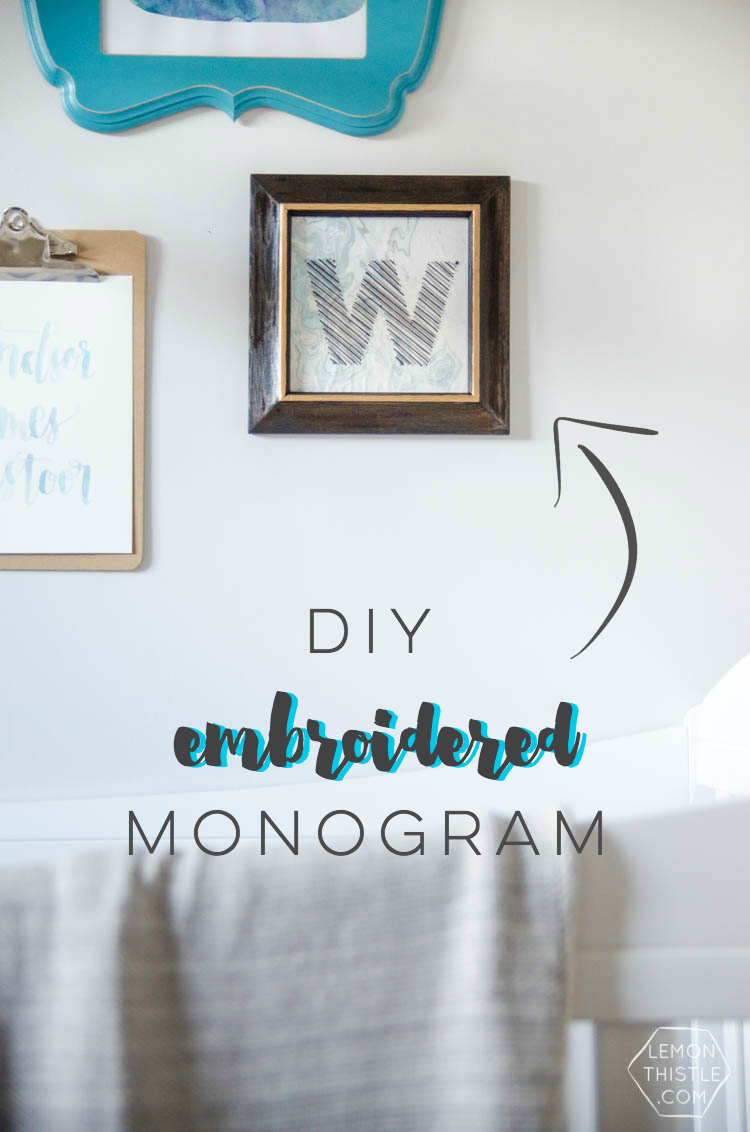 One of the details I didn't share in Windsor's bedroom is this sweet little monogram that I faux embroidered! I have it stationed by the door (see below) and a photo of a wall with a closet door and a bedroom door less than a foot apart wasn't high on the 'pretty photos' list to share in the full room reveal. But I really love the project itself, so I styled it in a gallery wall over Windsor's bedroom to give it a bit more love in the DIY.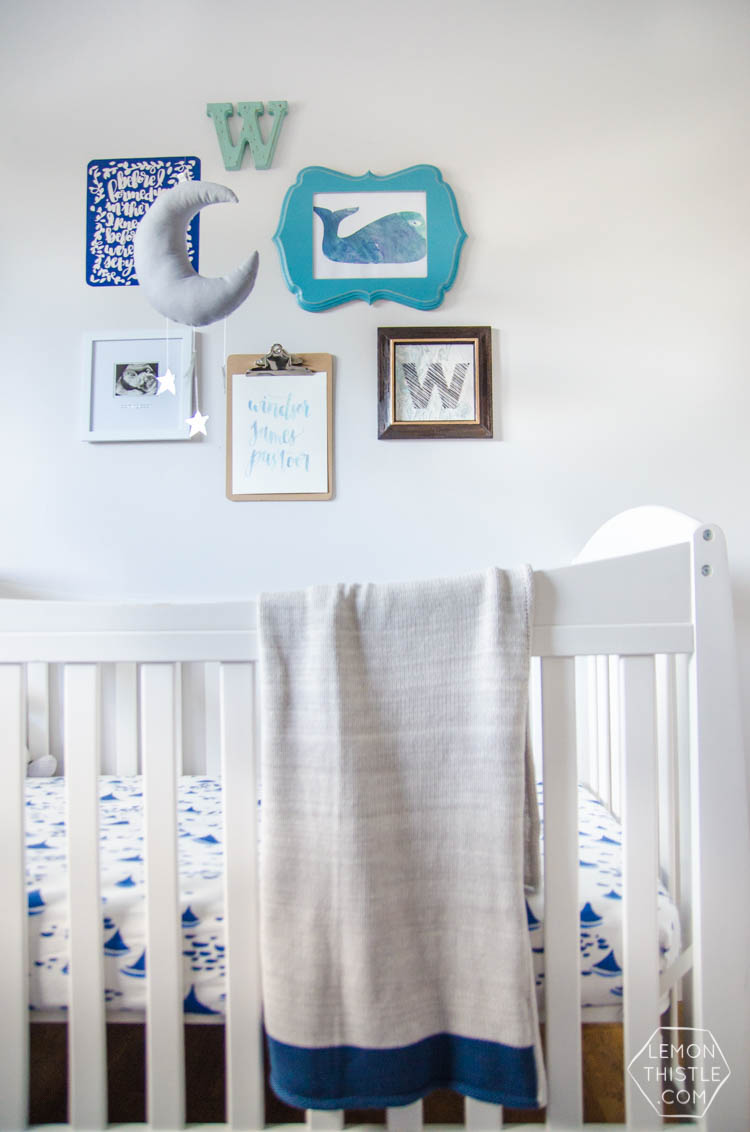 I really love how it turned out! It's using marbled paper I had leftover from when I made this, and the frame is a vintage piece I picked up a couple years back (but broke the glass- doh!) and haven't found the perfect use for it until now! You can pop over and check out the whole DIY over at Honest to Nod!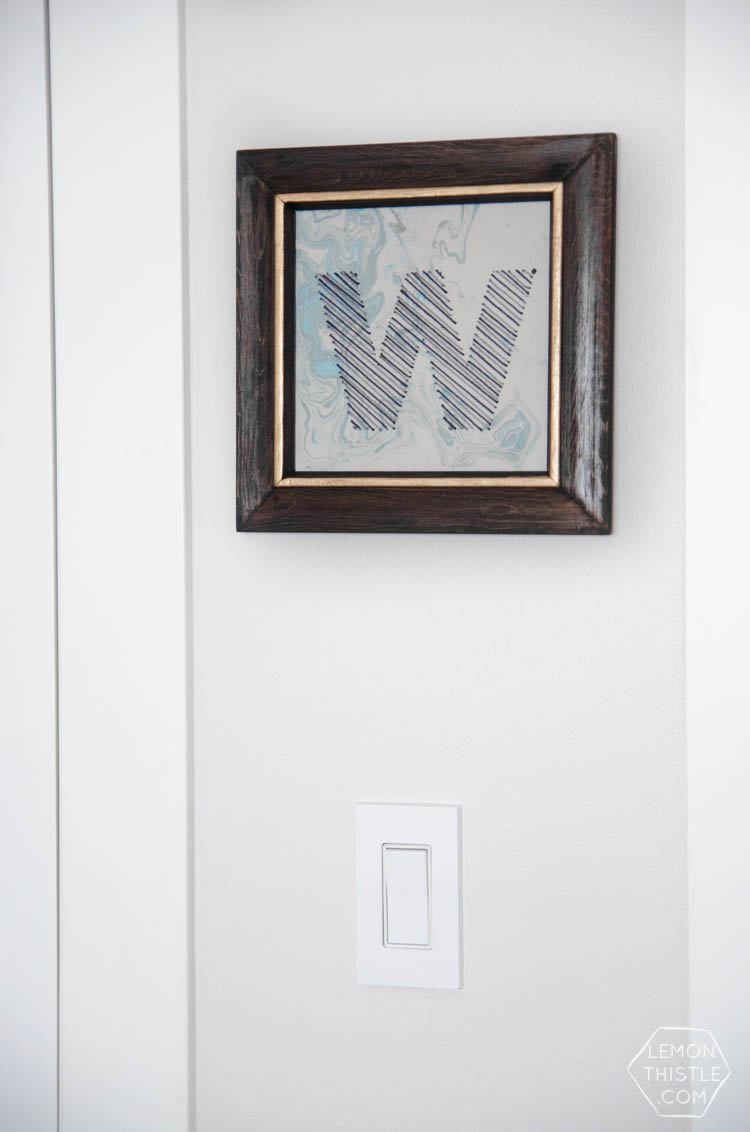 See! Not much of a 'feature wall'! ;) But it was a fun gallery wall exercise… I do love a gallery wall.