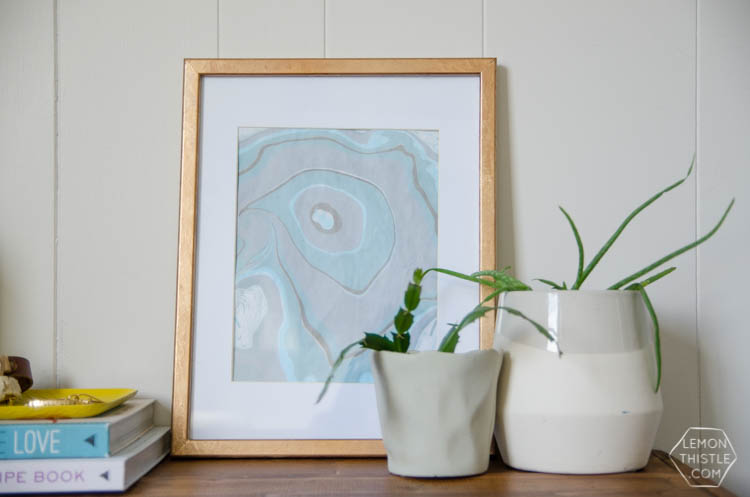 Earlier this week I was over at Creative Live sharing this fun marbled paper art and DIY gilded frame. I had so much fun putting this DIY together, I can't believe how classy it looks for such a sweet price point. It was the first time I've ever tried paper marbling (although my sister gifted me a set to try it out about a year ago now!!) and I'm so glad that I took the Creative Live class (Introduction to Paper Marbling with Robert Mahar) before I tried it myself. It really is a simple art, I was just so intimidated by it for some reason. Since I found the class so helpful, I asked if they would be willing to give one of you awesome readers entry to the class for free, and I guess they're already in the giving spirit of the holidays, because they said yes! So get your name in to the giveaway in the Rafflecopter below then hop over and check out the whole DIY post on paper marbled art and that rad gilded frame!
a Rafflecopter giveaway

Like what you see?
Sign up to receive a once-a-week newsletter from me with new posts, exciting updates, exclusive discounts and freebies. Just good stuff!