We made over our boys' shared bedroom in 6 weeks as part of the One Room Challenge and the reveal is here! With a Nordic Industrial vibe- this blue boys room is packed with storage and simple, tone on tone style.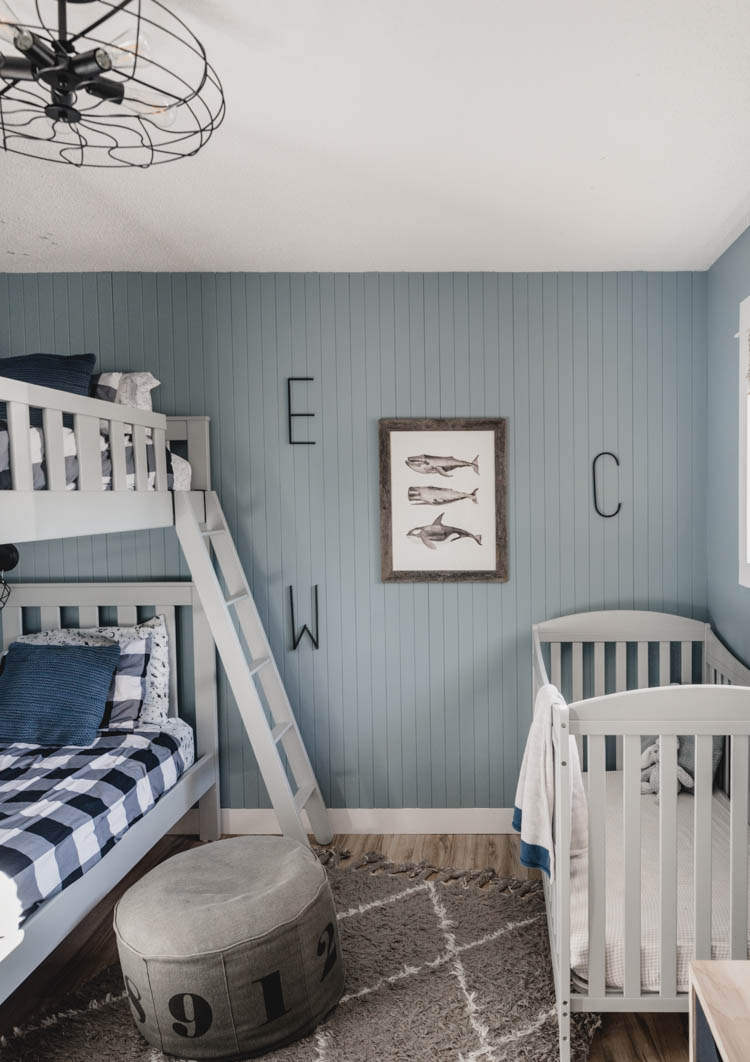 You guys, I'm so excited to be finishing this space! We worked on it until last night and I woke up early this morning to photograph it but it is DONE and I am loving it. And so are the boys, which really is the whole reason we took it on! If you haven't been following along with the makeover, I've taken on making over this room in 6 weeks as a guest participant in the Spring One Room Challenge. I shared my plans for the space 6 weeks ago- a nordic industrial vibe for our boys' shared bedroom. There's three kiddos in this space so it had to be completely functional with lots of storage and still leave space to play and create. And sleep ;)
I feel like we made it all happen and I'm pretty darn proud to see it come together in the final moments. Also… we kind of kicked the boys out of here the last few days since there was so much to do and we really can only work once they're in bed (babies and paint are just a messy combination- just see the last photo in this) so everyone in our house is excited that the room is THEIRS again… they can mess it up and clean it up and I don't have to take pictures or keep them from touching wet paint. In this room anyways, now back to painting the rest of the entry way… #renovationlife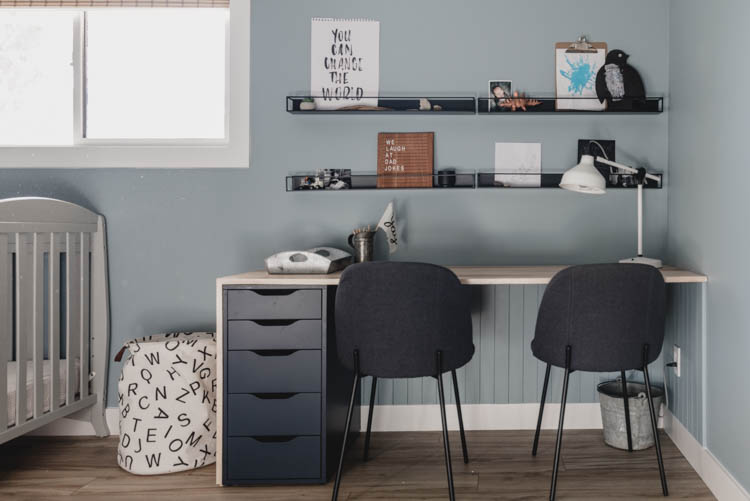 OKAY enough about that… Ready to see it all?! Ahhh, me too! But first… BEFORE PHOTOS!