This post is sponsored by the fabulous Walnut Hollow. I truly love to craft with their products. You can see all my policies right here.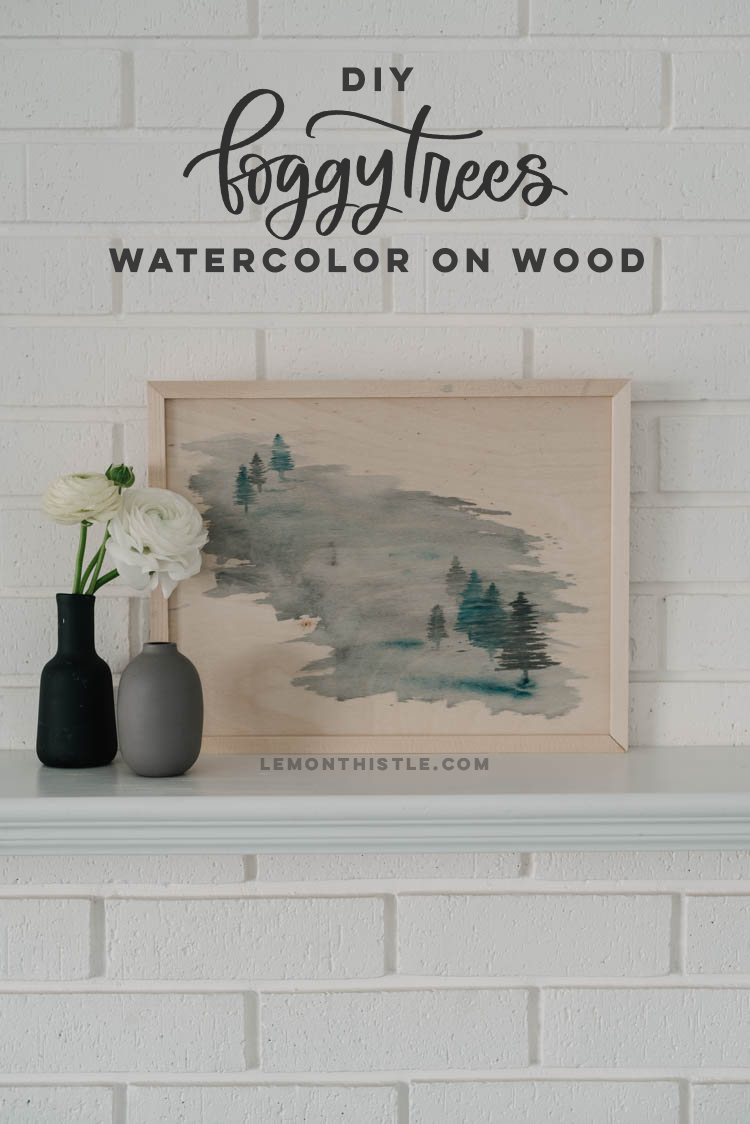 I'm such a sucker for foggy photos and foggy looking art. I mean, one look at the photos I have used the past few months for my tech wallpapers and that is more than clear. And remember that time we put a giant foggy trees scene on our bedroom wall? I'm borderline obsessed. So when I spotted these gorgeous wooden signs from Walnut Hollow and decided to try watercolour painting on them… it was no surprise that I'd pick foggy trees yet again to put on my walls!
These framed wood signs are so nice and lightweight and I love how thin the frame is- perfectly modern. Even better… it cuts one step out of my DIYing! And you know I'm all about shortcuts ;)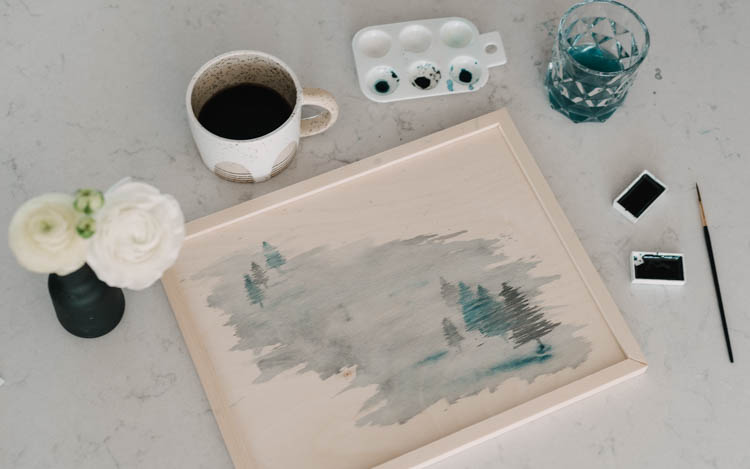 Today I'm going to share the tutorial on how to paint your own foggy trees painting like this (I've never painted fog or trees in my life, so this is beginner friendly!). I love how it turned out and the warmth the natural wood tones add. Plus… since I didn't have to make the sign, this painting was really simple to create! Let's get to it!