If you are looking for a stylish place to charge your devices, this modern DIY charging box is perfect for you- plus it's so simple to make yourself. Keep your phone out of sight to limit screen time while it charges!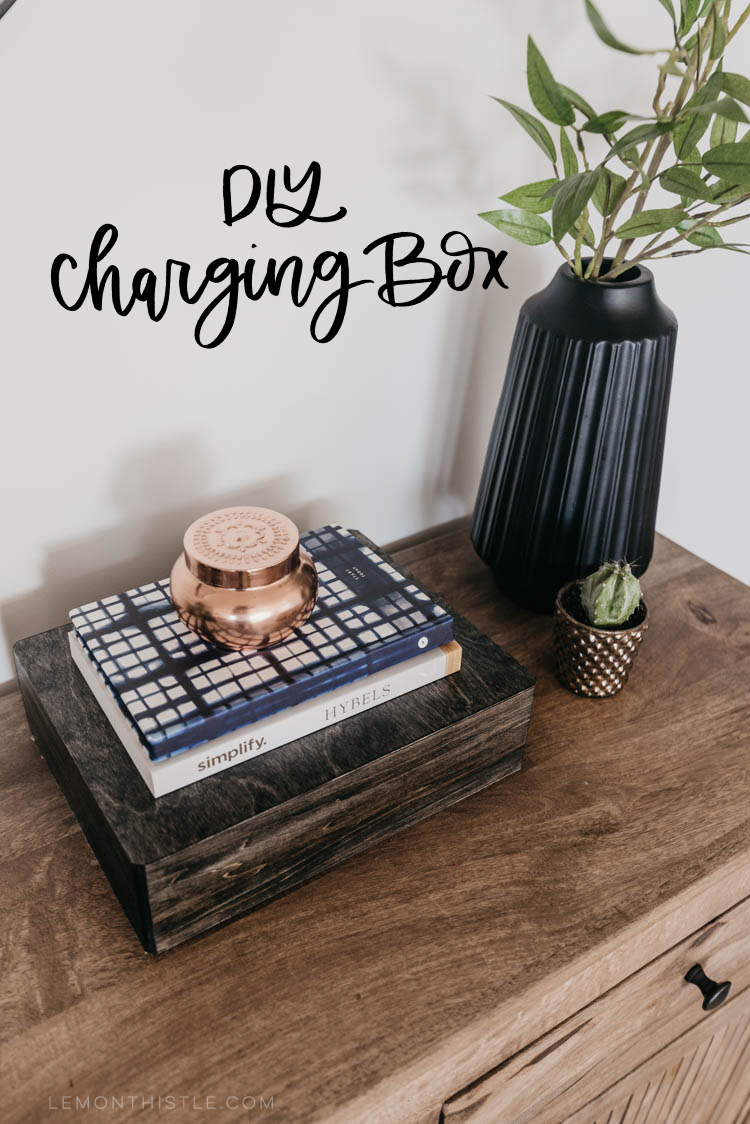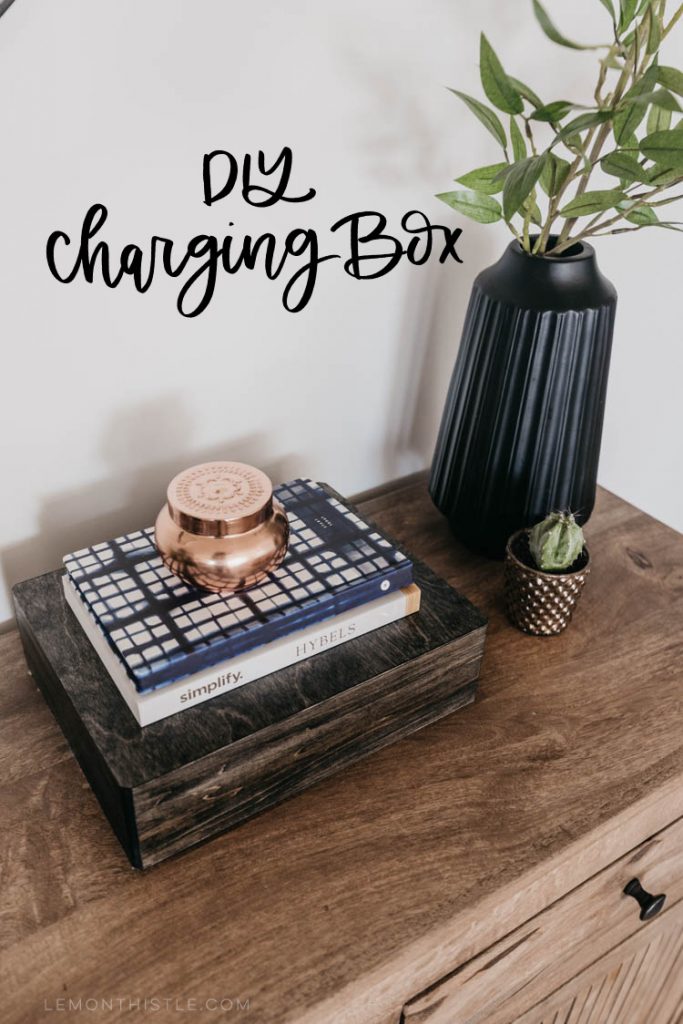 Todays post is so darn practical, you guys! And really, really simple to make too. I thought about embellishing it or adding some kind of details to it but I really love it plain and simple and modern. I've been trying to cut down my phone usage lately- since I do social media as a part of my job it's a hard distinction between picking up your phone to do something quickly for work and scrolling 5 minutes later while the kids shout, 'Mom!' over and over. I have been making an effort to put my phone up on a shelf or away when I'm spending time with the kids and this charging box is going to make that so much easier! And I'll never forget where I hid it now ;)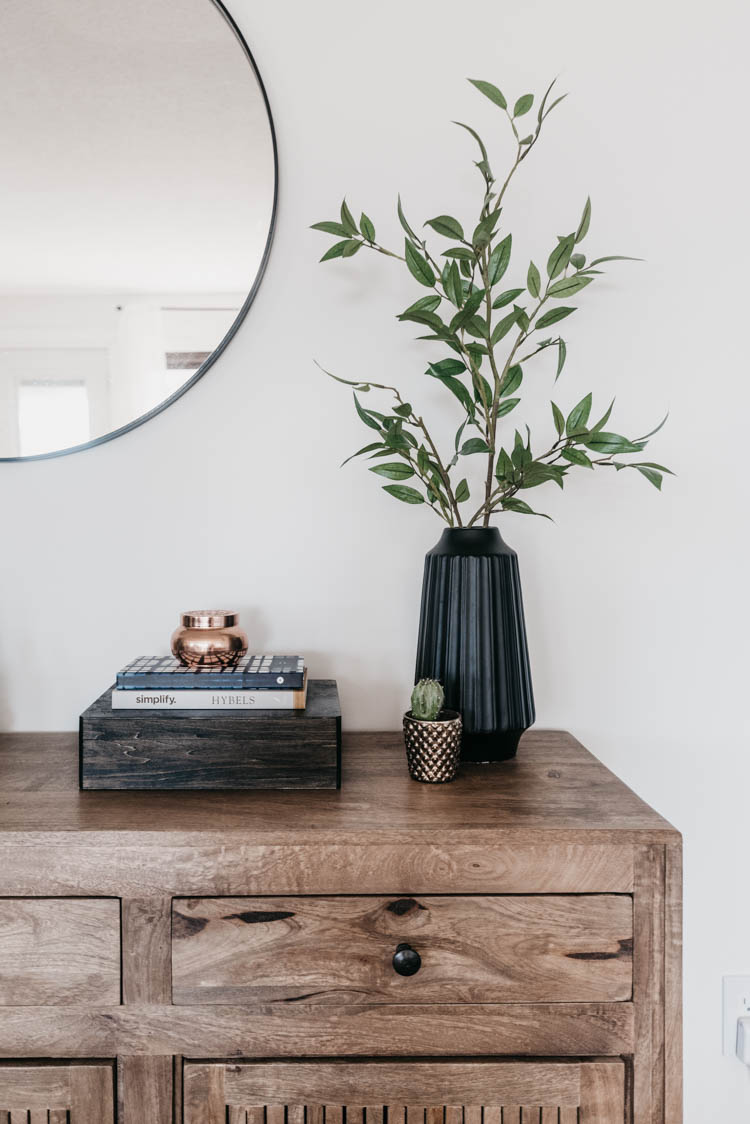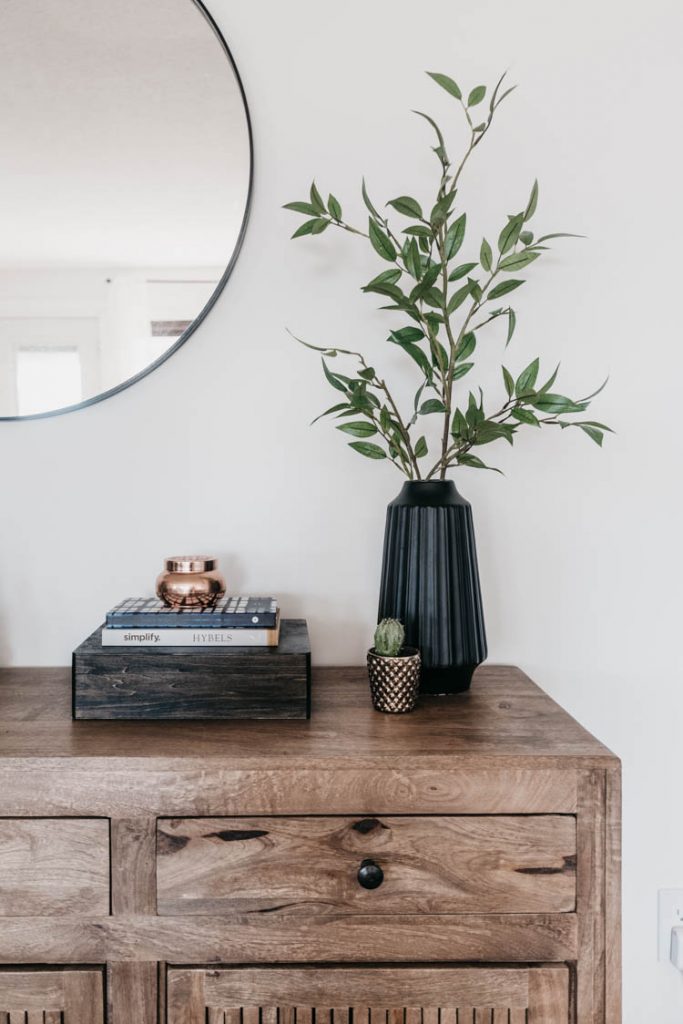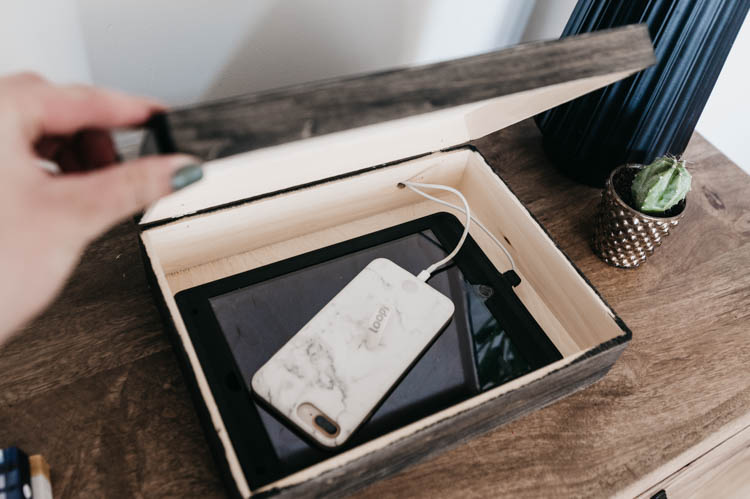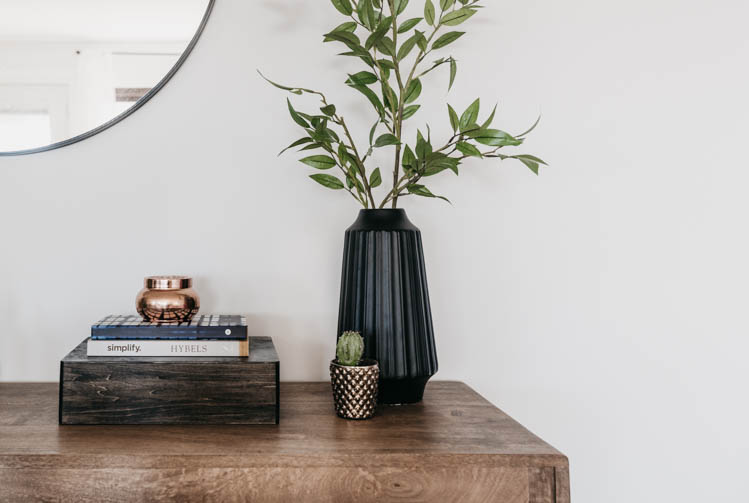 Plus- I'm tired of phone cables run all over my counters. Even though it's nice to have our devices up out of kids' reach- it makes the kitchen look messy and I'm in a 'get rid of all the clutter at all costs' type of mood for 2019 (it's not just me, is it?!). So this DIY phone charging box is the perfect solution. Out of sight, out of mind, but still charging!
This post is sponsored by Walnut Hollow who I love- all words are my own. See all my policies here.
This is one of those projects that DIY seems a little it generous… it's really so simple. This box is a wooden box from Walnut Hollow called the 'Cornice' Box because of those modern corners. I love how simple and sleek it is with no handles or latches- perfect for my style of decor! Plus- this one is big enough to fit the standard size iPads so we can charge those in there too.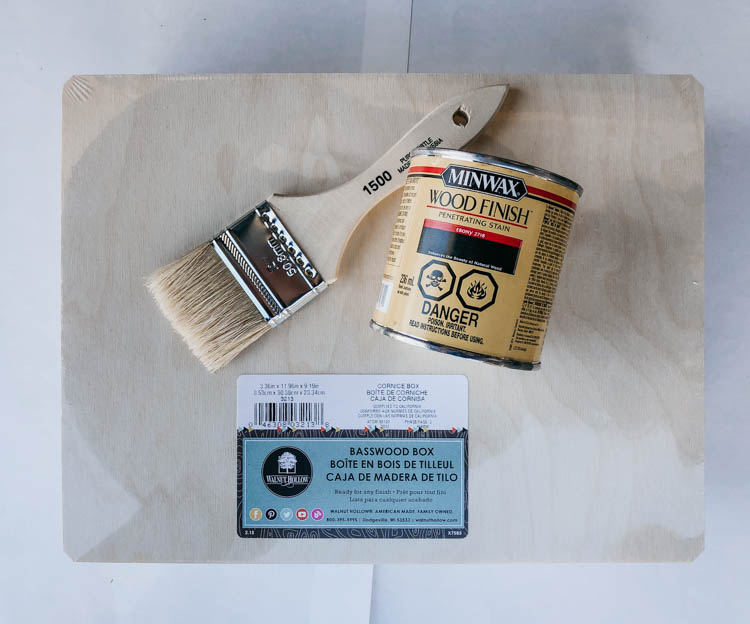 CHARGING BOX SUPPLIES: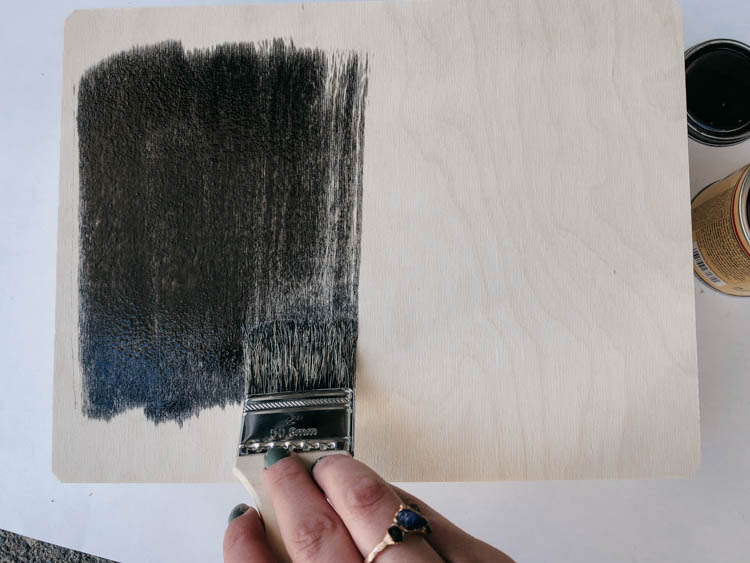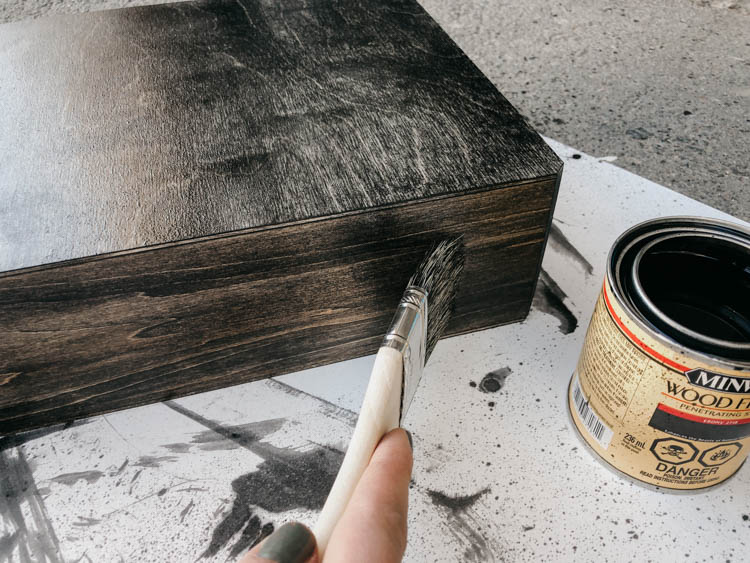 I loved the natural look of the wood, but with our floors one wood tone and the console another wood tone, I thought I'd go with ebony stain. This is my fave stain colour because it's so easy to coordinate with any other colour of wood without looking busy but still while maintaining the beautiful wood grain. Just brush it on in a light layer and let it dry.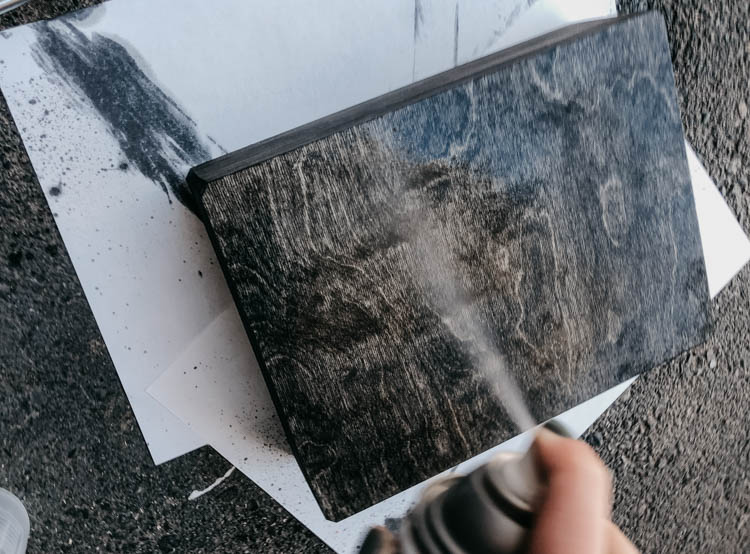 Once the stain was dry… I sealed it with a matte clear spray paint to keep the stain from fading.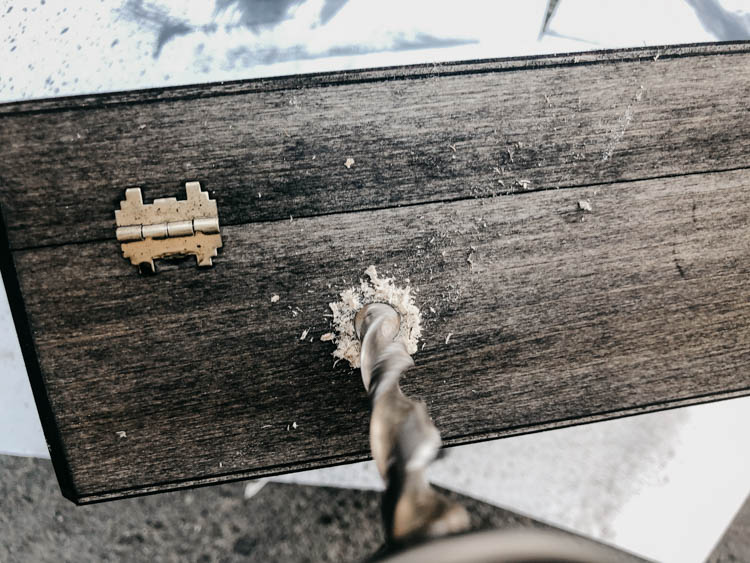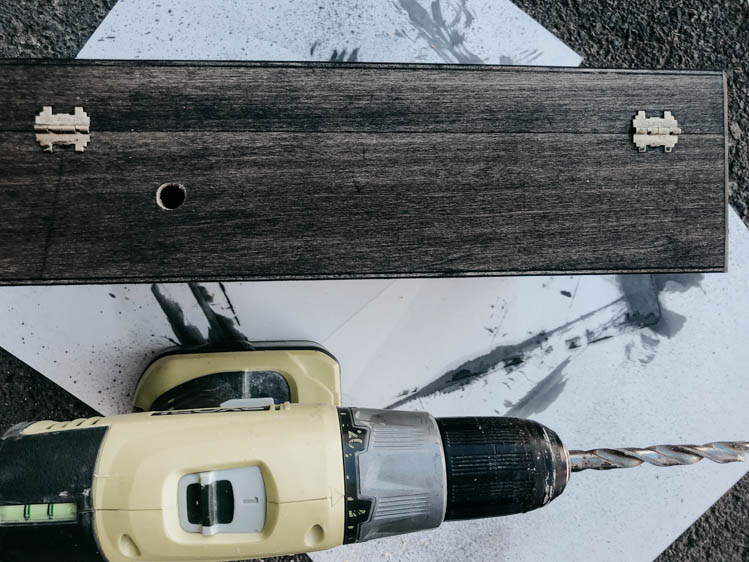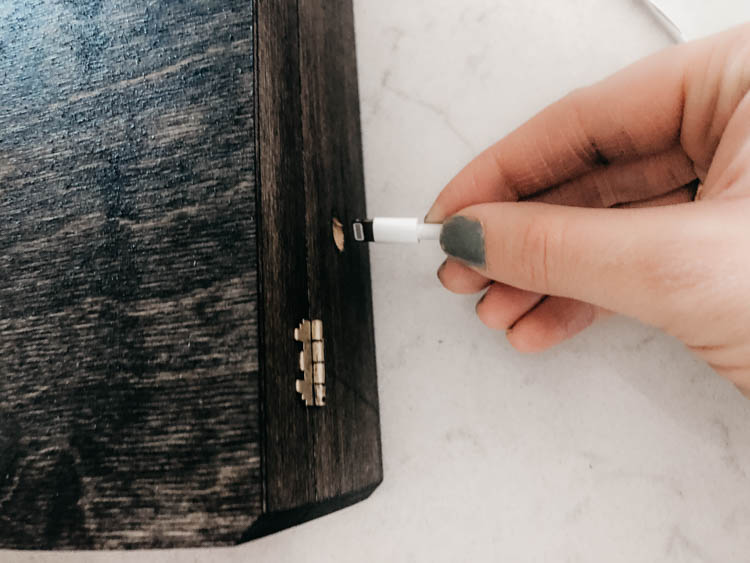 Then, I took this box and drilled a hole in the back big enough to fit the end of my phone charger through. So… it really is that easy. You can fit 3 or 4 devices in there if you have that many chargers.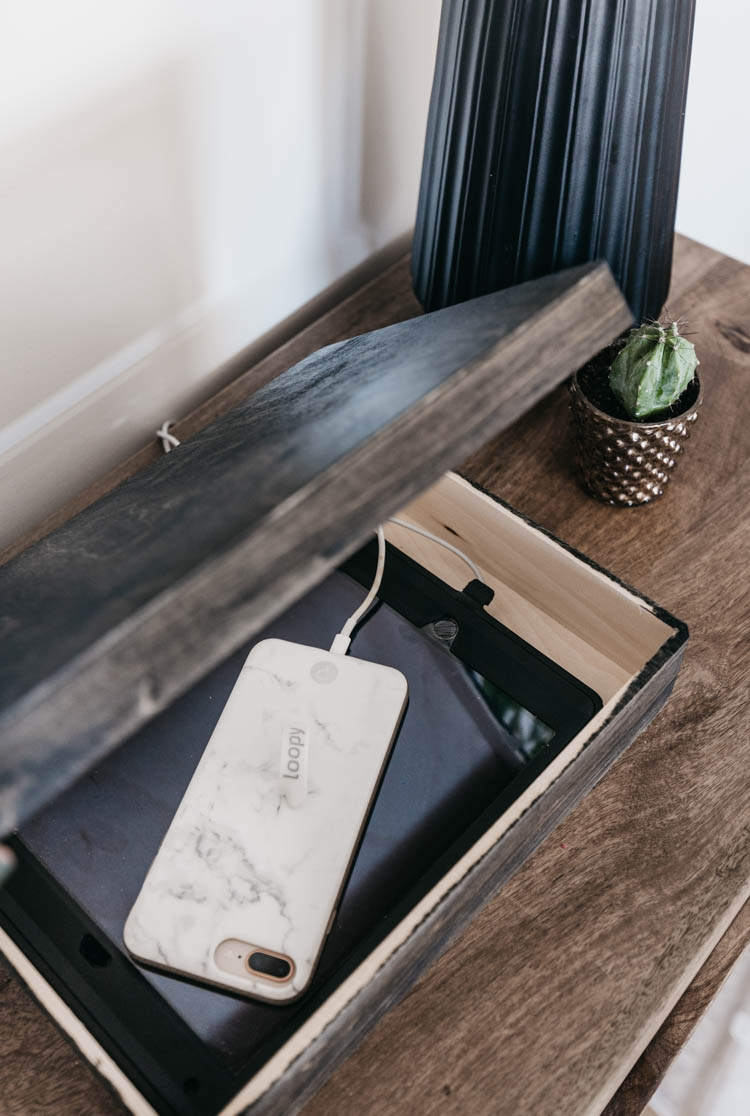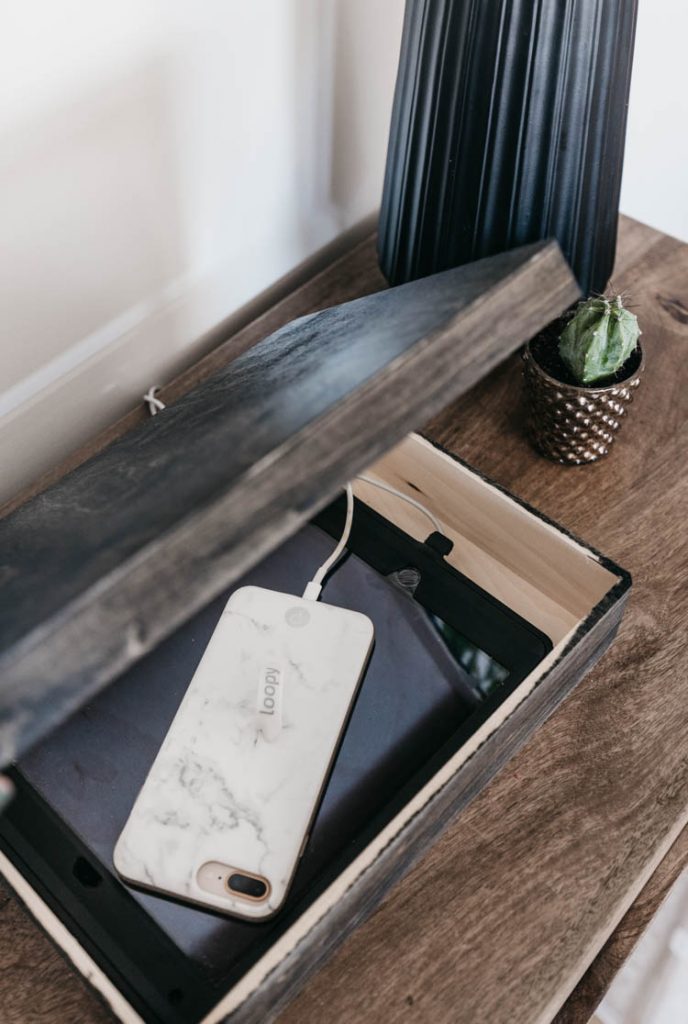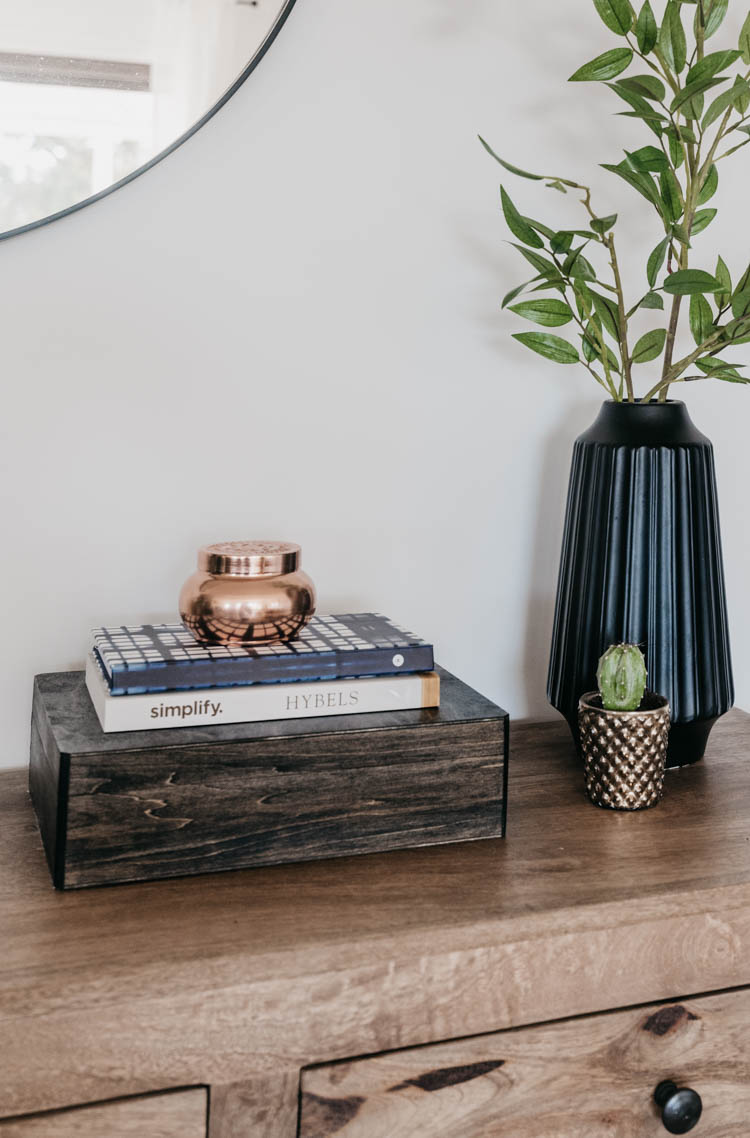 I'm so excited to see how this clears up some of our counter space and changes our habits of phone usage. Plus… doesn't it look so pretty here with just a couple little things on top? Like a piece of decor! If you want to make your own- you can grab the same box that I used right here.
Tell me- do you have a place you like to charge your phone? If you want to but aren't sure if this is the solution for you- I have a wall mounted station I made for our last house!
LIKE IT? PIN IT!