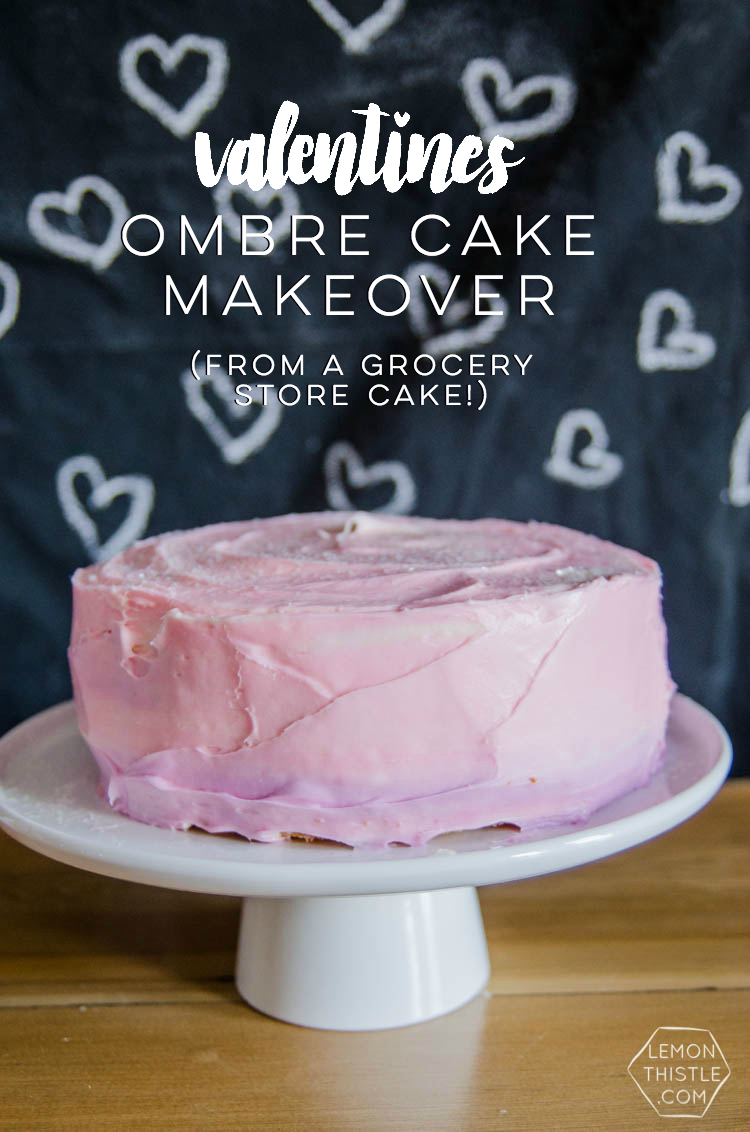 Psst! This post is part of a Canadian blogger Valentines Day blog hop! Scroll down to the bottom to get all the ideas!
If you know me at all, you might know that I'm not much of a baker. I know how- don't get me wrong. My mom is a fabulous baker and always made sweet treats to bring to every activity and class party. I just feel like it's so specific, and I have to measure, and I'm kind of a fly by the seat of my pants type of cook (and crafter!) and baking doesn't fit that mould. When I do bake, it's usually from a box- I'll admit.
Recently, I made a cake for Windsor's first birthday party. I shared a shot of the messy kitchen on my Instagram stories and received replies back, "YOU'RE BAKING?!". It was with a box and my friends were still impressed. That's the level of baker I am if we're going to be upfront.
That's why I love grocery store cake makeovers so much. I don't need to plan ahead and order a cake with someone's name, I can fly in the morning of a party, grab a cake out of the cooler and be on my way. This is my 4th grocery store cake makeover I've shared on Lemon Thistle… and It seems like you guys like them too, so I'll keep making cakes over if only for you. I mean, I don't even enjoy eating the cake ;)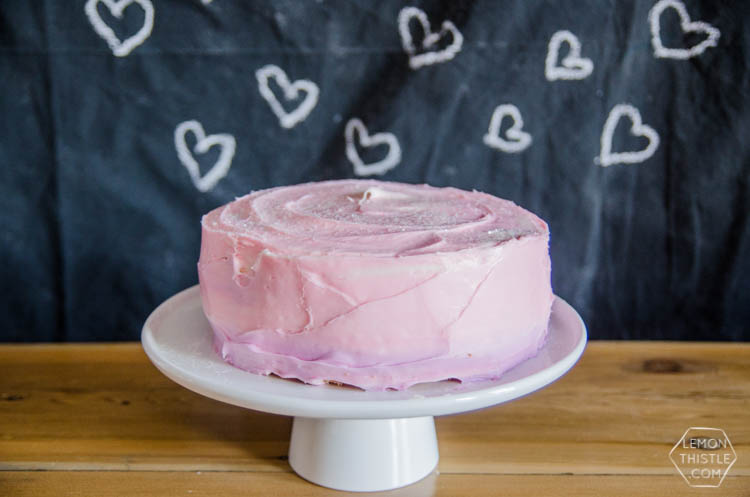 So this might seem contradictory… but I actually took a cake decorating class. Actually, I took almost every cake decorating class Wilton offered in my town (with my mama, of course). If I'm being super honest, I did it so that she would make my wedding cake for me ;) So I 'get' the techniques, I'm just much too impatient and lazy for most of them- like folding an icing bag- ain't nobody got time for that. But there's a few things that stuck that I'll share below.
Because I'm loving video lately, we've got another one! I love how this really shows the process and how simple (and messy!) this cake really is to pull off.
To makeover your own Ombre Cake for Valentines (or any holiday!), you'll need: