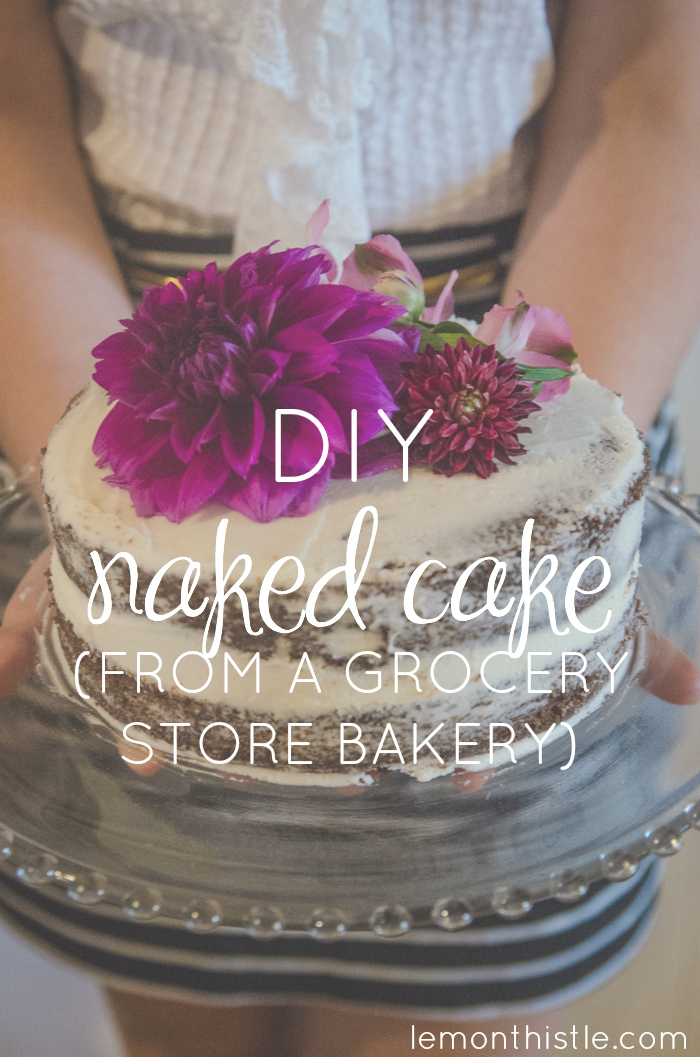 Guys, I have a dirty secret… I have subbed grocery store cakes for homemade cakes on a handful of occasions. And no one knew because of my excellent lying makeover skills. Is that bad? If so, it gets worse. I was asked to do a wedding cake for a small wedding… like very last minute. I picked up a store bought cake the morning of the wedding and stripped it down to re-decorate it in between the ceremony and the reception. I didn't tell them it was store bought, no one asked. In fact… I got a reputation for being a pretty good cake maker. If only they knew!
So now that I've spilled the beans… yes, my birthday cake came from the grocery store. It cost no where near a real bakery cake, but I still got compliments and it looked good in pictures. I did tell my guests it wasn't home made. They didn't mind. I do bake sometimes, if I were attending a party and that was all I was charged with, I most definitely would! But for my birthday party I decorated, planned the menu, grocery shopped, and had to clean my house (that last one is the kicker). So I cut myself some slack on the cake.
This 'naked cake' is THE easiest way to make a grocery cake look bakery. I feel a bit shameful that I'm calling this a makeover. It's more of a make-under. Ready for the instructions? Scrape the icing off. Ok, end of post.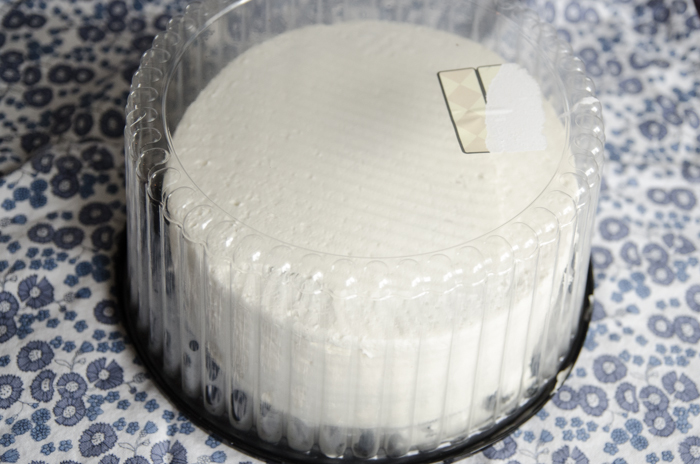 Just kidding. Let's talk about the cake first. Did you know you can walk right up to the bakery counter and ask for a chocolate cake with white icing and not detail? Now you do. If the bakery gals aren't super sweet (as anyone working in a bakery should be), then you can just pick one of those tacky cakes off the shelf with the multicolor roses or balloons. That's what I used for the wedding cake. The bonus of getting a plain one? You don't have to feel guilty scraping someone's handywork into the trash plus you're not wasting all that icing plus you have no risk of red smudges from roses in your beautiful white icing.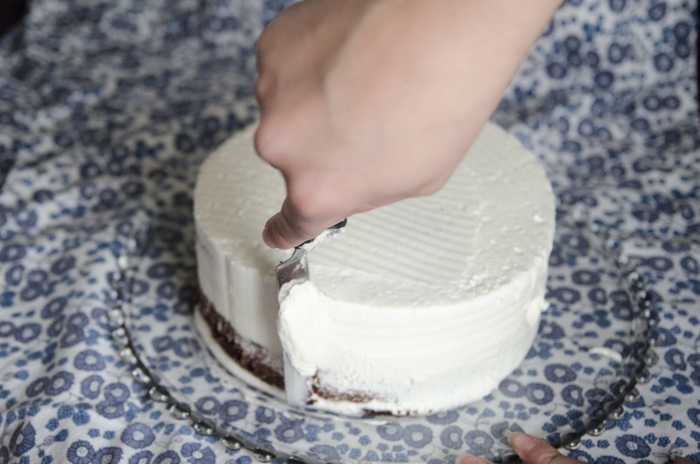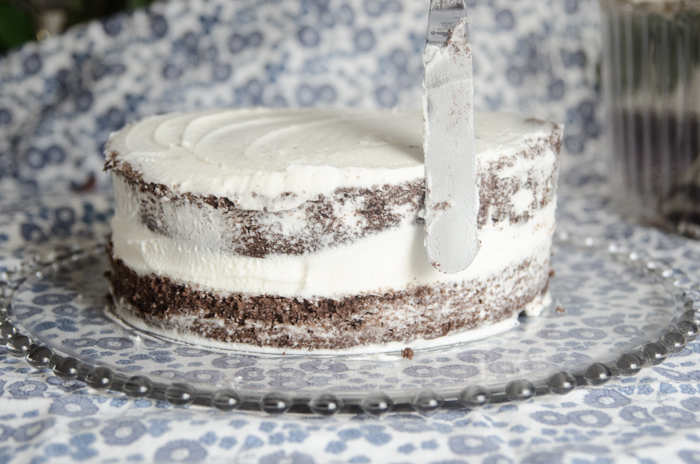 I like to work in layers to make sure I don't end up digging into the cake with my spatula. I also chose to leave a bit extra icing on the top compared to the sides. My flowers were darker and wanted them to stand out against the white, not blend in against the chocolate. Even so, I used my spatula to spread the icing and get rid of the perfect lines in the icing on the top.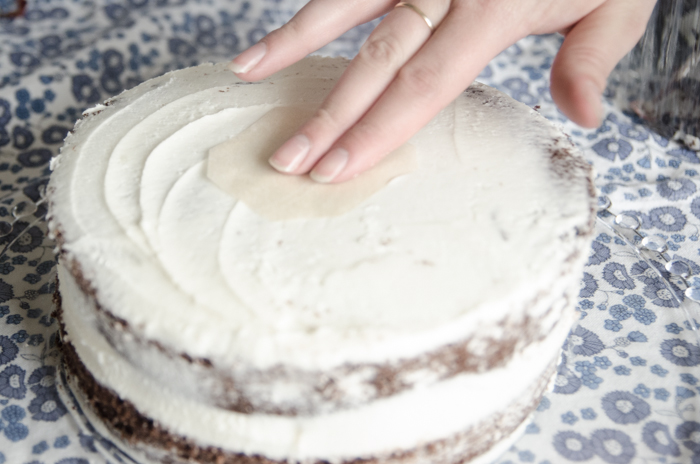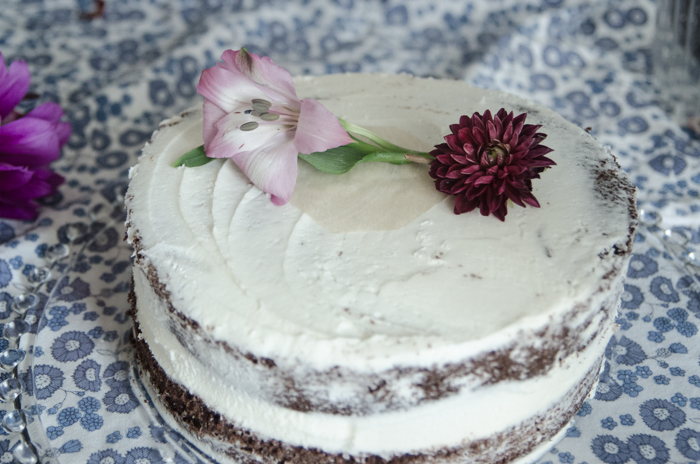 I love fresh flowers… for everything. And cakes are no different, then you can decorate it with fresh flowers. I like to put a bit of parchment paper down under the flowers, then start laying the flowers on and building them up. That's it, that's all friends. Then you can plop it on your favourite cake plate and show it off to all your friends as if you a) made it b) bought it at a fancy bakery.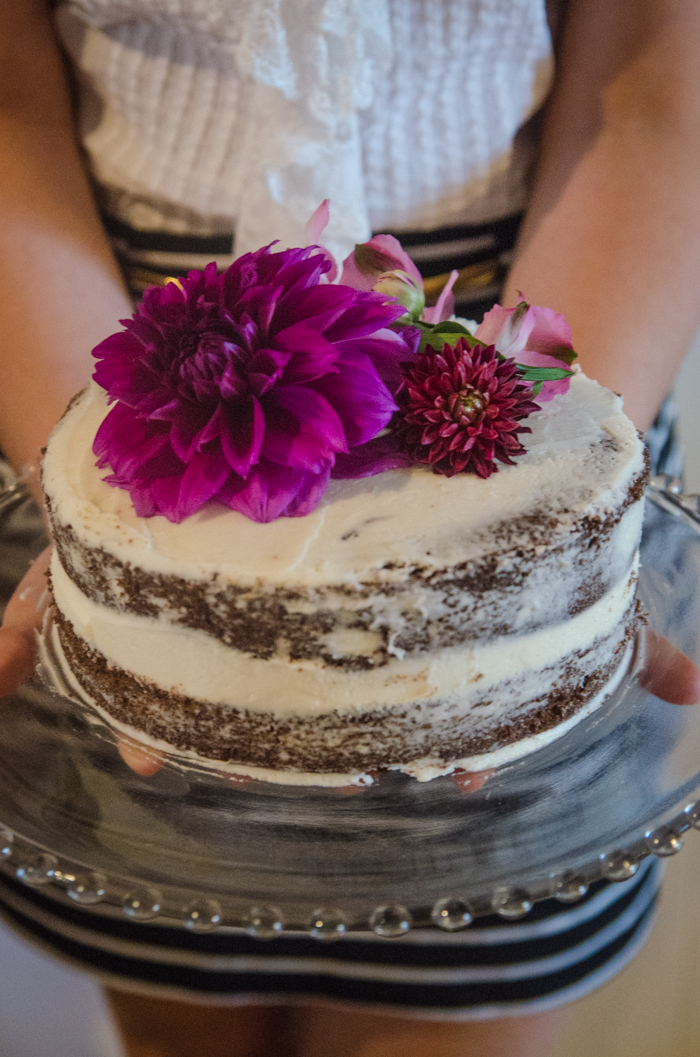 Have you ever tried a grocery store cake makeover? Would you consider it? I feel like it's really lazy, but then I think it's no different than buying a bakery cake- but you're just putting in some of the labour to cut the cost.