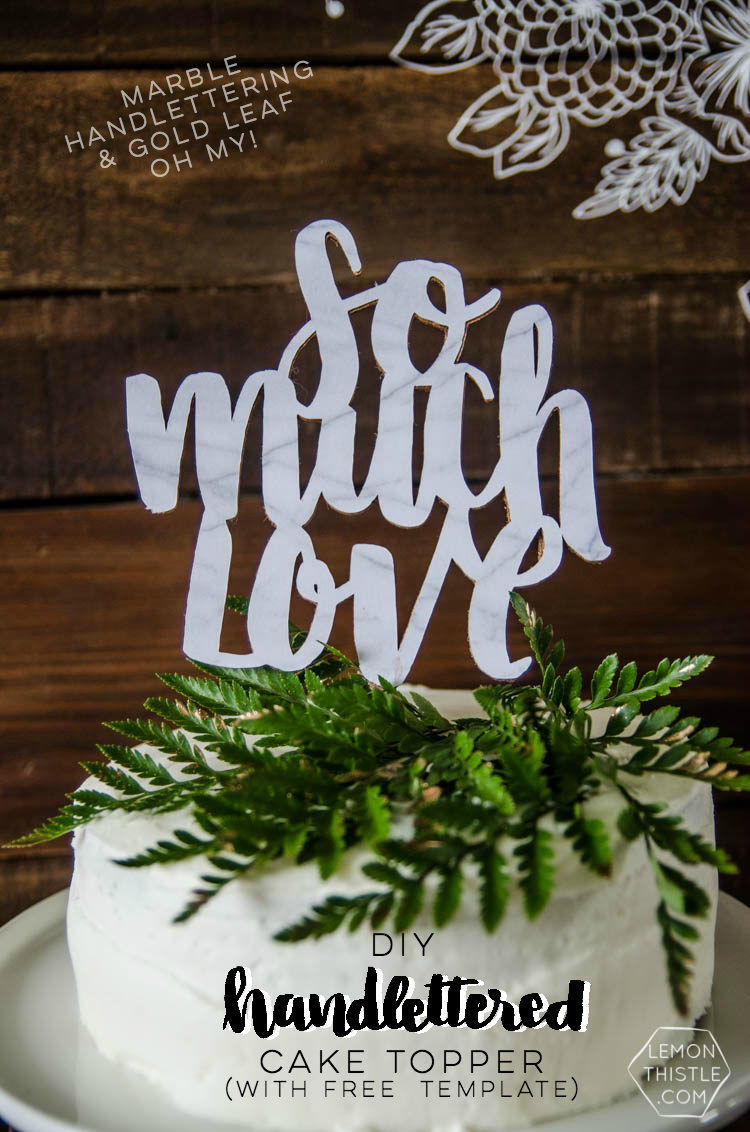 You guys, this project turned out exactly like I'd imagined it. It took a bit more mess than expected (I totally ruined my fave pair of jeans by spilling my liquid gold), but it was worth it… sort of. I'm still mourning the jeans.
But enough about my pants… let's talk this cake topper! You may or may not know that I DIY for my sweet friend Ashton over at Bespoke Decor in Vancouver. She's the loveliest and always styles the MOST gorgeous weddings. So I'm actually DIYing for weddings every. single. month. And I love it. Before I went into fundraising, I actually graduated from event management and started myself a little event planning company. It wasn't my thing, but I do miss all the pretty decor details. So this is a win/win. And this means when Cricut mentioned they were doing a wedding campaign… well, I jumped at that! The campaign is all about making your wedding personal to you ('it's your story, make it personal') and that's just what this cake topper can do.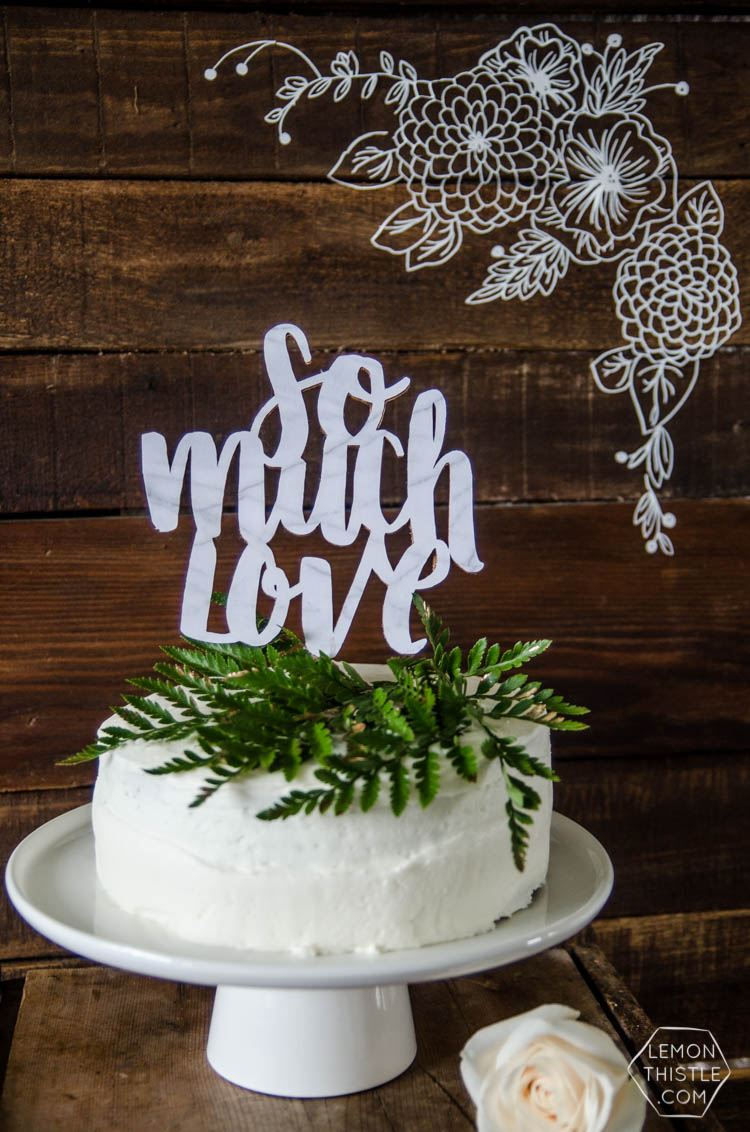 I'm going to show you how to make it and give you this lettering as a free download, but I'll make note what kind of file you need if you want to letter it yourself (say your new last name!). It'd also be sweetly personal for a wedding shower.
This wedding cake topper has a few of my favourite things- it's marble, hand lettered, and the edges are gilded. Oh, and it's on a CAKE. By using the Cricut, you can cut out pretty much ANY shape without all the time it would take to do it by hand- plus, it looks mighty pro. Ready to learn how to make your very own?
To make this DIY Wedding Cake Topper, you'll need: