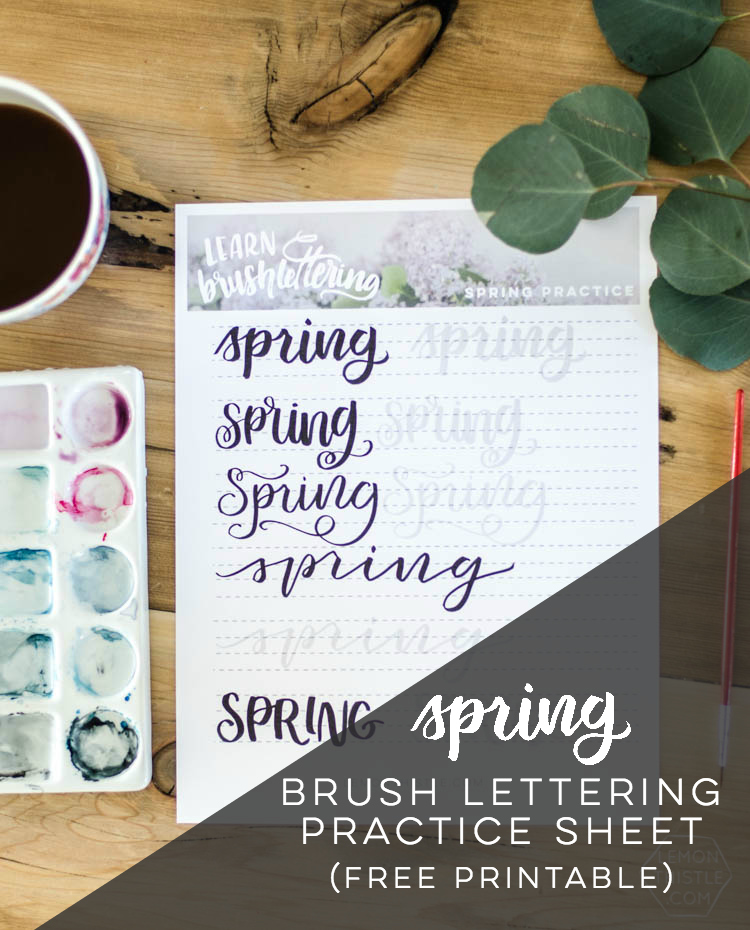 Before the holidays, I teamed up with some other rad hand lettering ladies for a holiday hand lettered blog hop where we shared printable practice sheets, lettering tutorials, and hand lettered printables. It was so much fun and I had such a great response from you all that we decided to do another! This one is, of course, spring themed and we kicked it up a bit and are offering a pretty sweet giveaway (I wish I could win!), scroll down to find out more about the giveaway and other posts in the series. I made another hand lettering practice sheet for you all with the word 'Spring' this time around.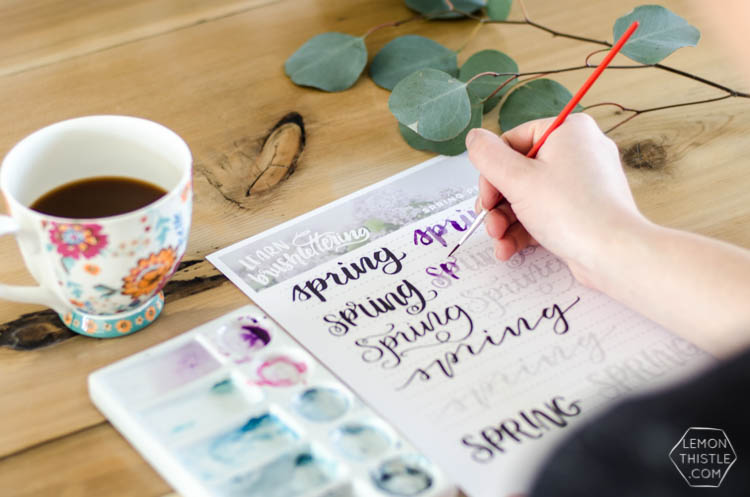 I've lettered the word 'spring' in 5 different styles and created a practice sheet where you can trace over mine before trying your own. I would recommend a Tombow dual brush pen for this guy OR a brush with ink or water color. In the example, I'm using a 1 Round paint brush with water color.
Want to download it? Enter your email right here to get it sent to your inbox!


Then show me your practice! Tag me on social media @colleenpastoor :)
Psst! I made a video showing 3 ways I love to use these practice sheets! Check it out:

*if you're loving the video content, I'd so love if you subscribed to my channel on YouTube!*
Want to check out all my brush lettering practice sheets? Click here!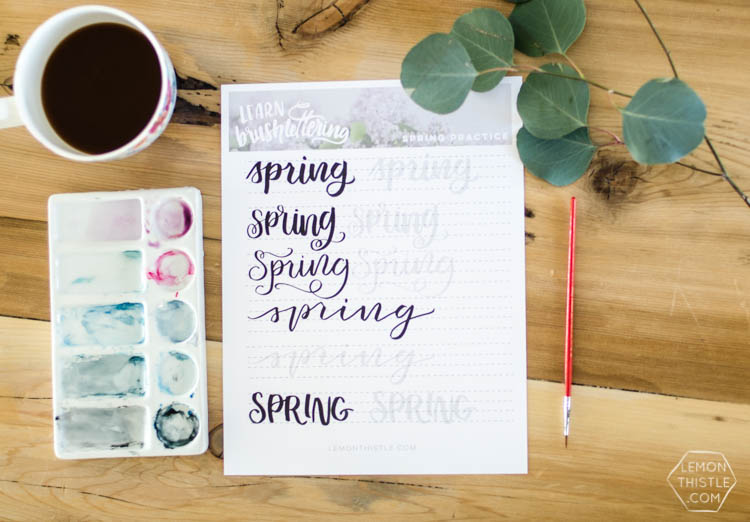 Okay, now about that rad giveaway I was telling you about! We're giving away both a full set of Tombow Dual Brush Pens (I may actually letter in color if I had this kit, you guys!) and a Cotman Water Color Pocket Box Set (another wishlist item!). Enter using the Rafflecopter widget below!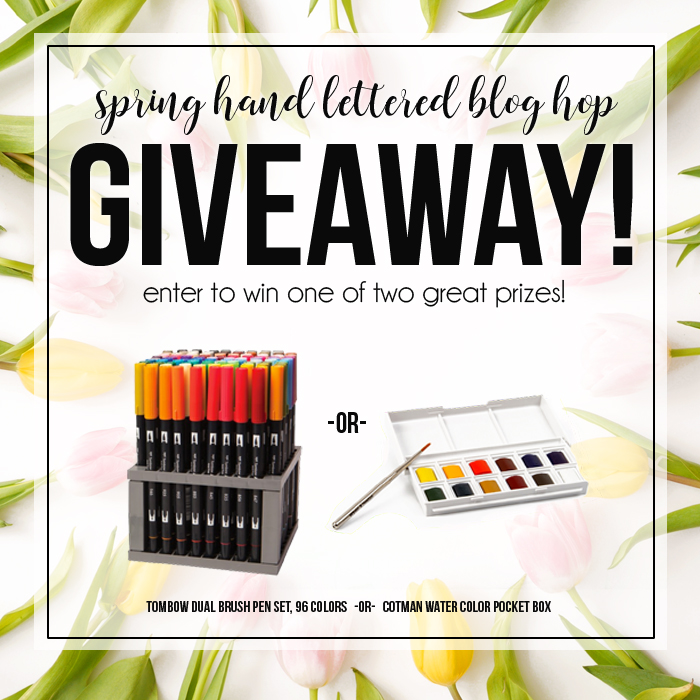 This is just one of 11 awesome spring hand lettered printables and practice sheets shared today in the Spring Hand Lettered Blog Hop- take some time and hop around (get it?) to check them all out! If you print any out to use, be sure to tag us on social media #springhandletteredbloghop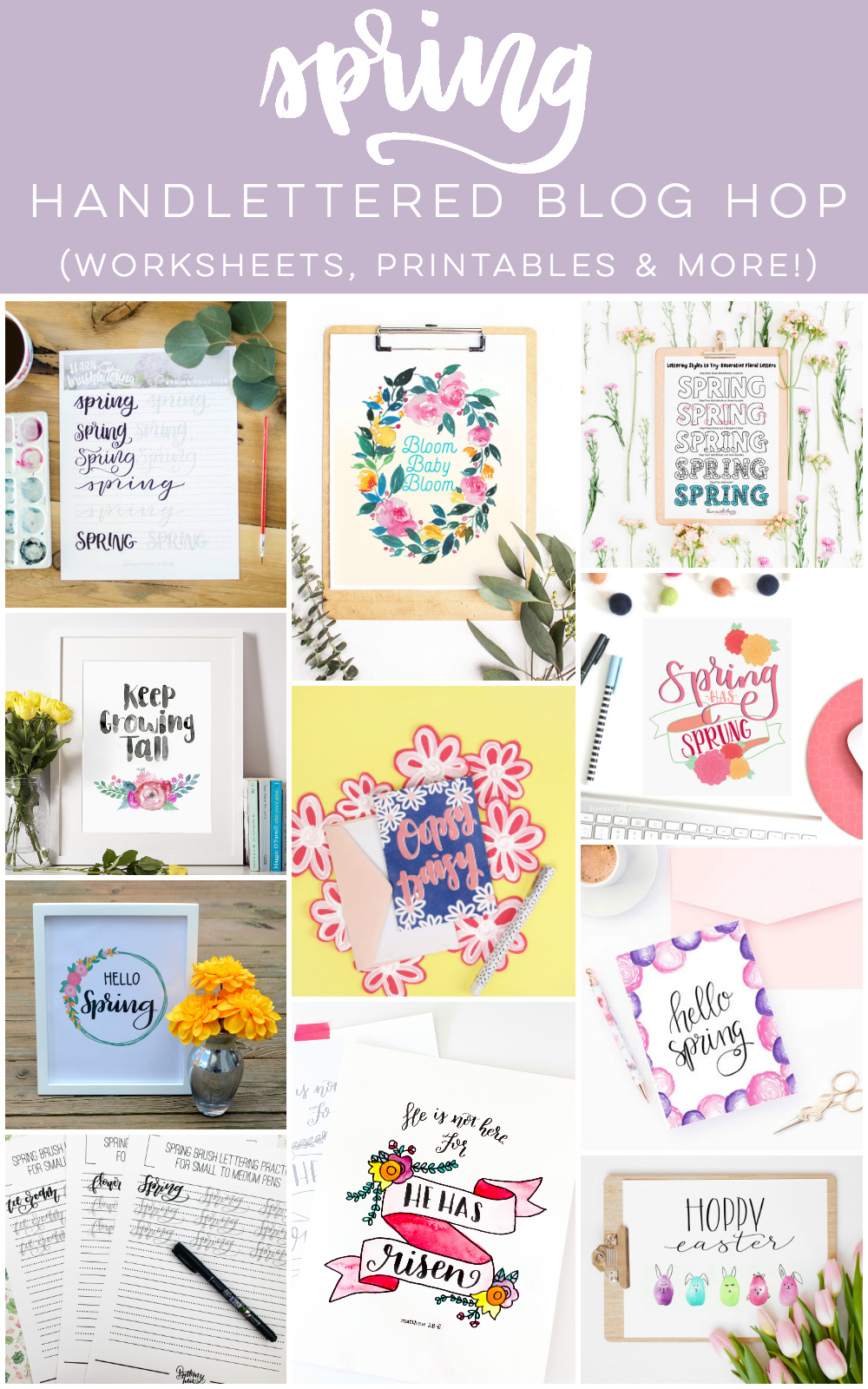 Left to Right, Top to Bottom:
Spring Hand Lettering Practice Sheet- Lemon Thistle
Bloom Baby Bloom! Watercolor Printable- Inkstruck Studio
Spring Decorative Floral Lettering Tutorial- Dawn Nicole Designs
Keep Growing Tall Hand Lettered Art Tutorial – Fox & Hazel
Oopsy Daisy Hand Lettered Printable – Persia Lou
Spring Has Sprung Printable Practice Sheet – Liz on Call
Hello Spring Wreath Printable – One Artsy Mama
Hello Spring Watercolor Printable – Here Comes The Sun
Spring Brush Lettering Practice Sheets for Small Pens – Brittany Luiz
He Has Risen Hand Lettered Easter Practice Sheet – Printable Crush
Hoppy Easter Printable Coloring Sheet – One Project Closer
Like what you see?
Sign up to receive a once-a-week newsletter from me with new posts, exciting updates, exclusive discounts and freebies. Just good stuff!