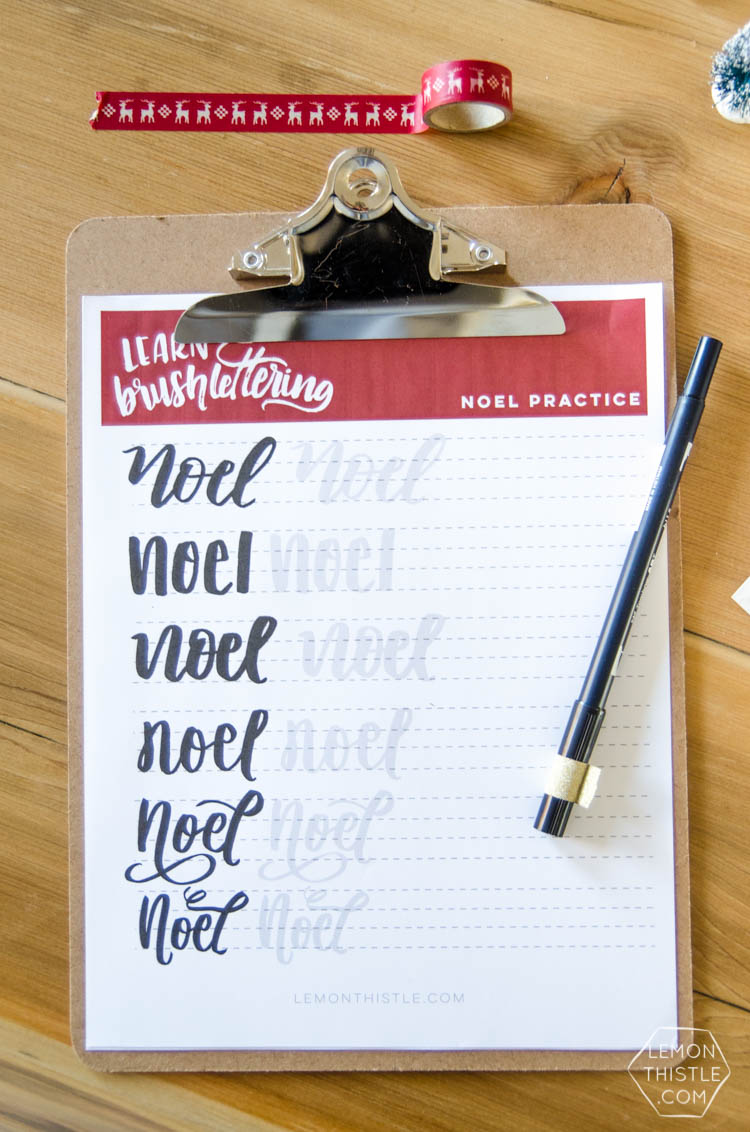 I'm so excited to be partnering with some of my fave blogging friends to bring you 11 Holiday-Themed Hand Lettering Projects. Each blogger has created an awesome free hand lettering worksheet, hand lettering tutorial, or hand-lettered printable to share with you! You can find my tutorial below and links to all 11 tutorials at the end of this post. Since I'm in the middle of polishing up the handlettering practice worksheets in my e-course booklet, I thought why not make another worksheet? I'm on a roll, after all!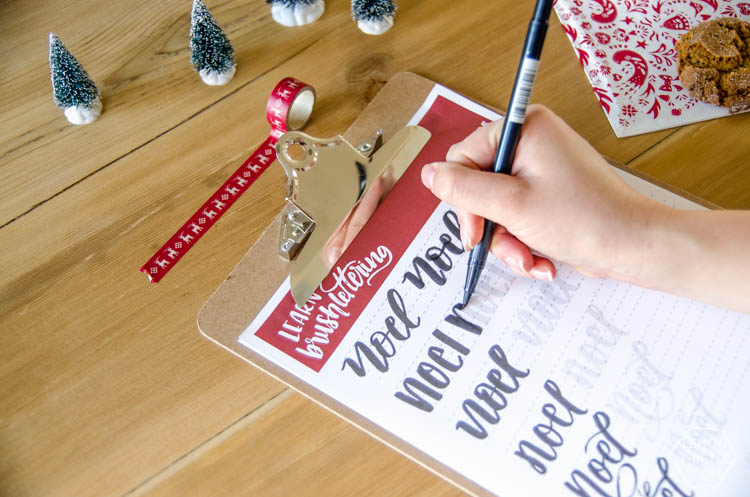 So today you can grab this 'Noel' handlettering practice sheet. Just download it, print it off, and get practicing! I've lettered Noel in 6 different styles for you to play with. You can letter directly on to the printable, or lay a sheet of tracing paper (or thin looseleaf) overtop and letter it over and over and over again. Then you'll be all set to letter some holiday tags, bags, cards, and chalkboards for everyone you know. I used a Tombow dual brush pen
to make these worksheets (that's what you see me using in the photo).
As you trace over the examples, take care to apply light pressure on the upstroke and heavier pressure on the downstroke to achieve the brush lettered look.

Psst! I made a video showing 3 ways I love to use these practice sheets! Check it out:

*if you're loving the video content, I'd so love if you subscribed to my channel on YouTube!*
Want to check out all my brush lettering practice sheets? Click here!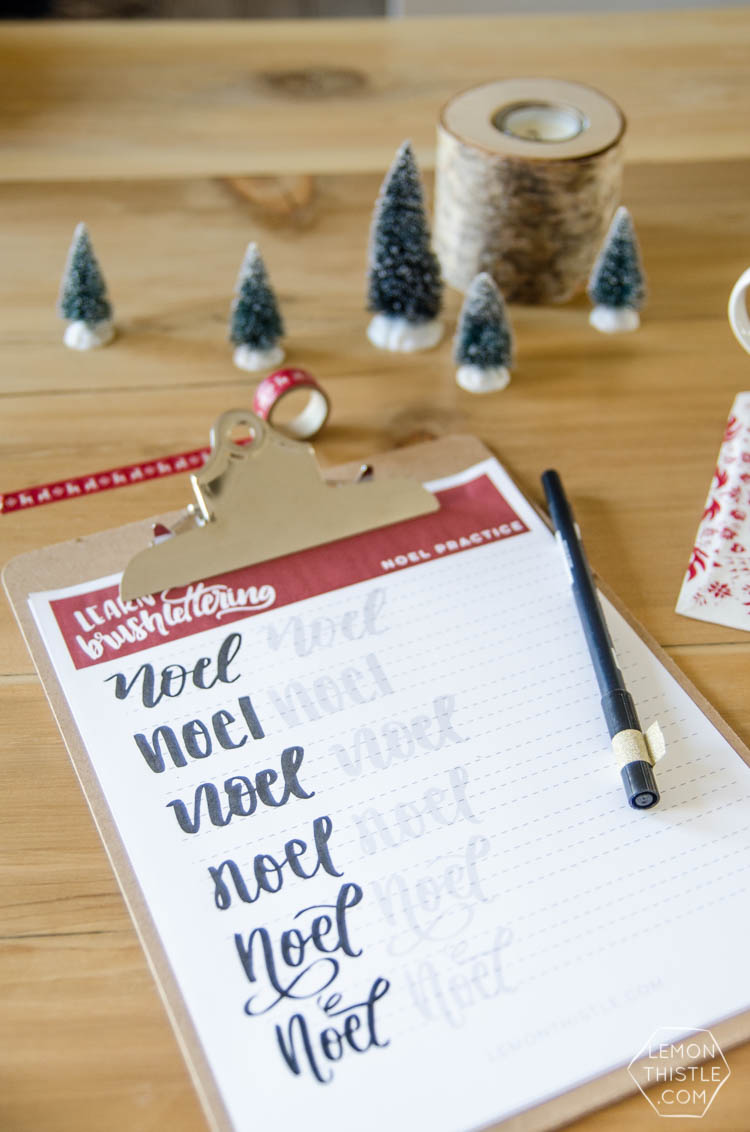 And then you should probably send me some photos of all the beautiful things you create that incorporate Noel! It would for sure make my day.
Now, ready to see what everyone else has to offer in this hop? You know you are! There's some AMAZING tutorials and printables here, friends! I know you'll love them.
A Hand Lettered Holiday Blog Hop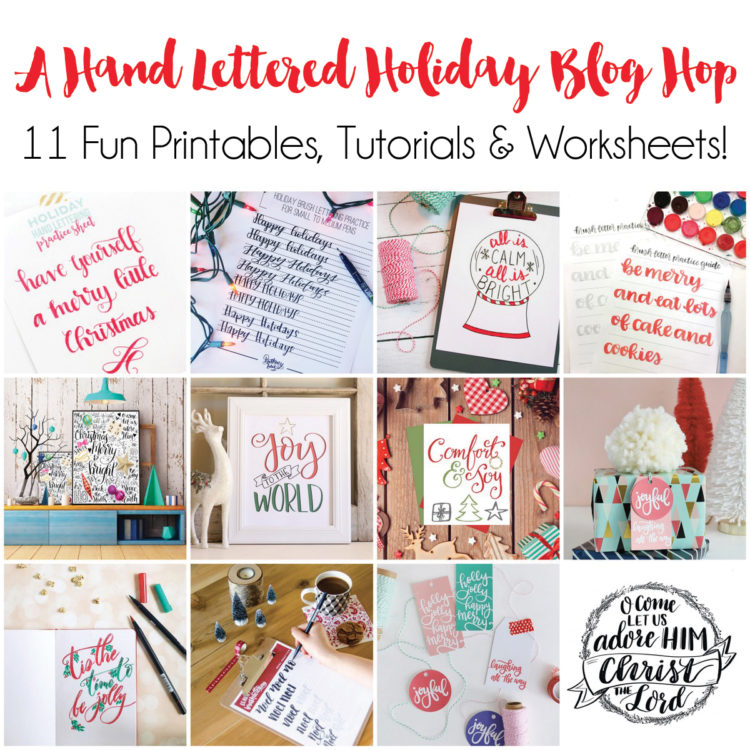 LIKE IT? PIN IT!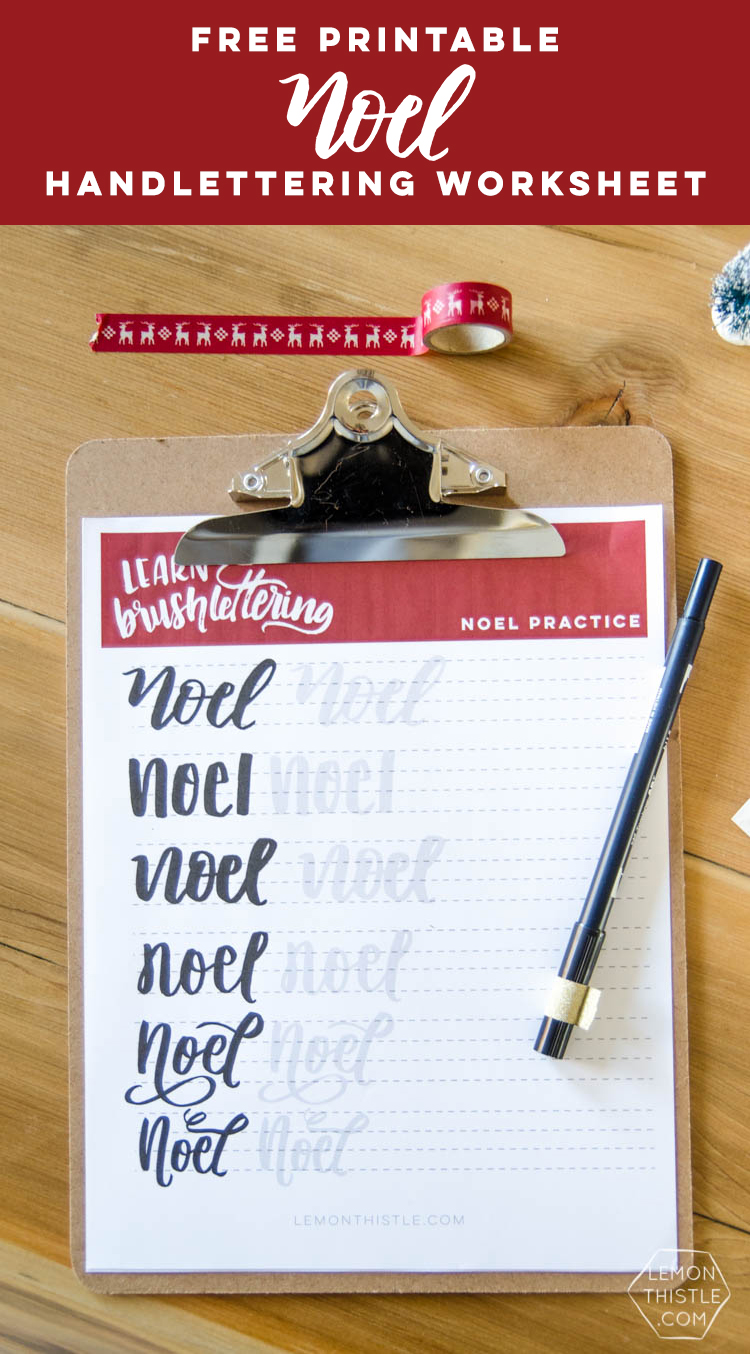 Interested in brush lettering?
I'm such a lover of brush lettering and I'd love to share that excitement with you. You can check out my new Brush Lettering E-Course RIGHT HERE. I'd love to have you learn with me!