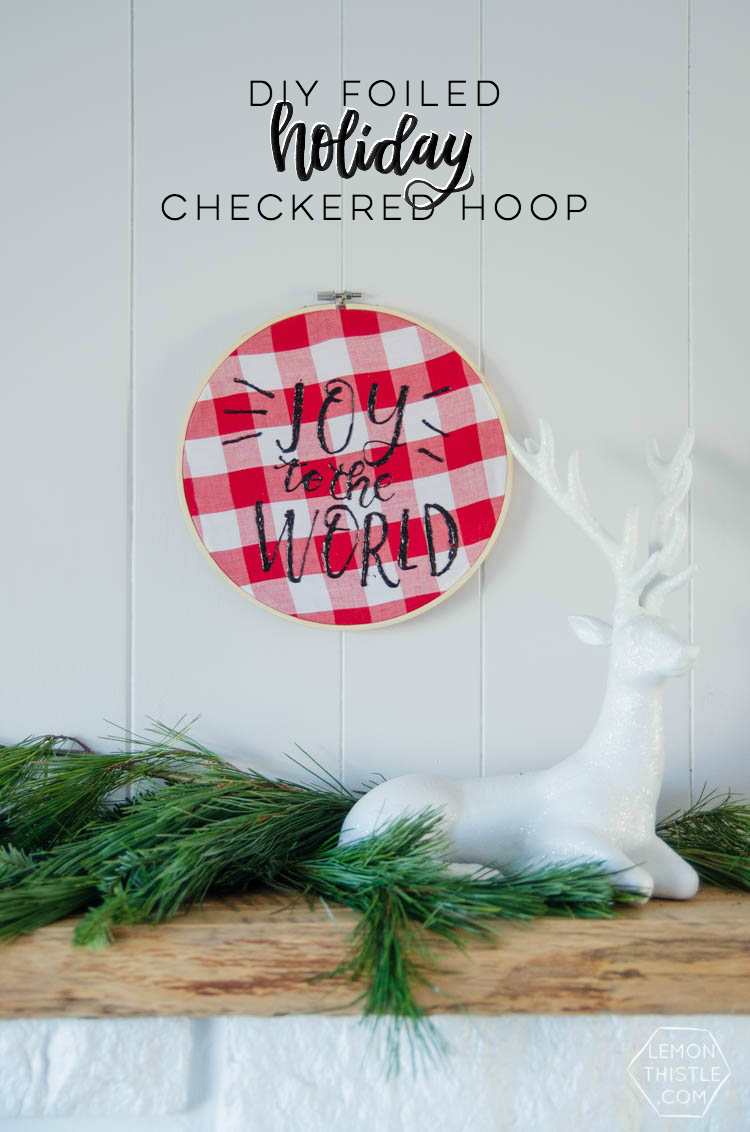 I'm really getting festive this week, two holiday DIYs in a row! And you know what… I'm not going to stop. I'm putting up my tree this weekend and I just can't wait! This DIY was such a fun one to create. I have excited to get you another DIY using Deco Foils as a Therm-O-Web Brand Ambassador- I had SO much fun with it making my metallic pillow cover. I decided to try out a less flashy color (and totally my speed) BLACK! I know, I'm so predictable. But I did use a nice bright gingham check for a little holiday cheer. This was so much fun to test out. I'm already dreaming of creating a non-holiday one with a simpler fabric (maybe black, surprise, surprise) with a gold or copper foil… wouldn't that be dreamy?!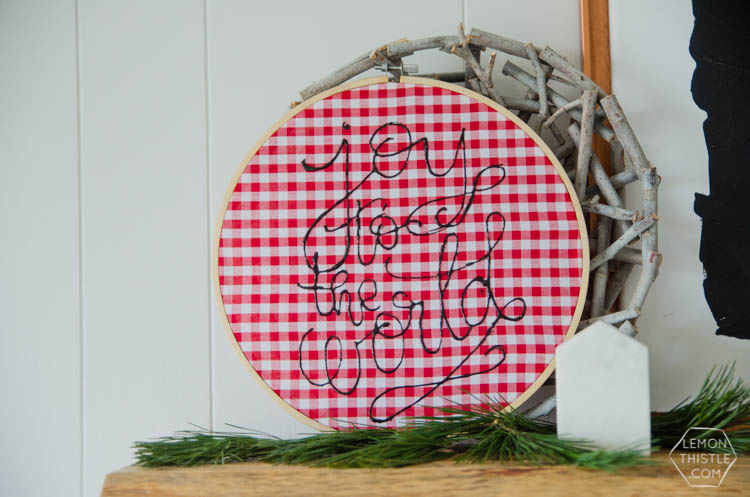 These are really easy to make, you'll surprise yourself- I promise! I did two different designs (freehand, I'm such a shortcut taker) and love the look of the bolder lettering on the check a bit better for legibility sake, but I do like the design of the thinline lettering more. I considered using gold foil on the check to glitz it up a bit, but really like the contrast of the black lettering on the holiday colors.
Here's what you'll need to make your own foiled hoop holiday decor:
Embroidery hoop
Checkered fabric (enough to fill the embroidery hoop)
Fabric scissors
Deco Foil in black
Deco Foil liquid adhesive (for fabric)
Timer… seriously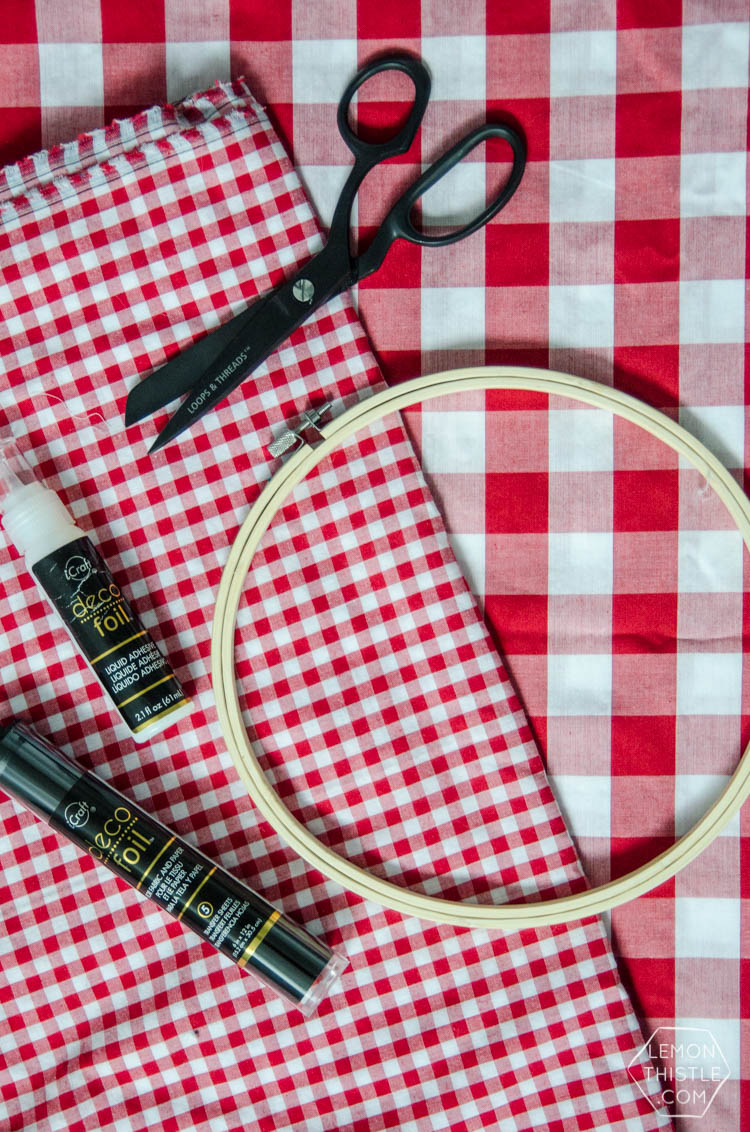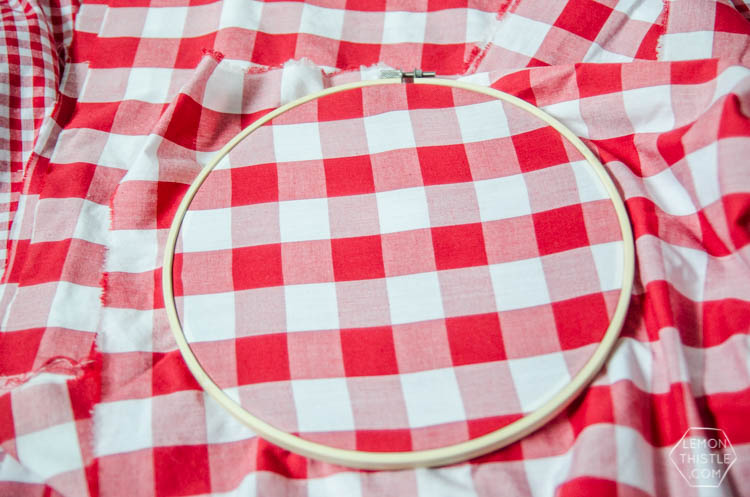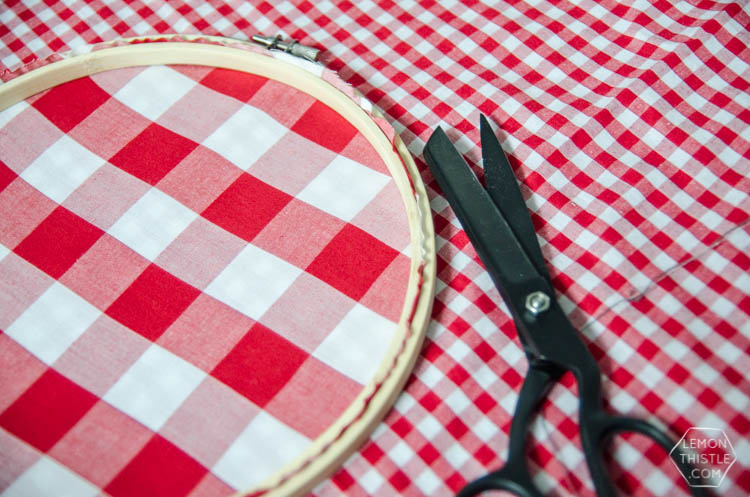 Start by filling your hoop with the fabric. Pull the fabric taught and trim to clean up the edges.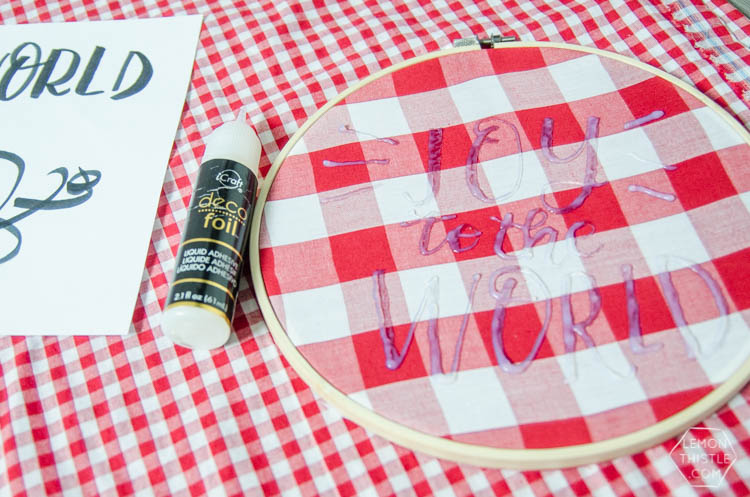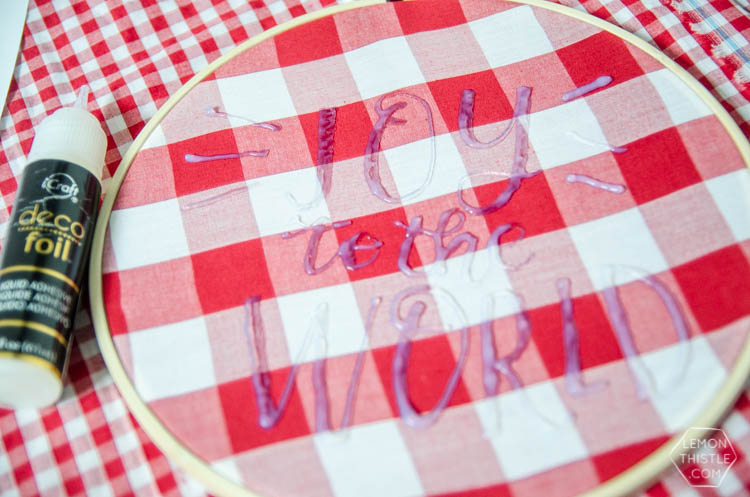 Now you can transfer your design if you're using one… or freehand if you're impatient like me ;) To transfer a design, use transfer paper between your design and the fabric, tracing firmly to transfer. If you're freehanding… well, have at it! Use the liquid adhesive from Deco Foil (it's a squeeze bottle like glue) and try apply an even thickeness. My first design, I ran into some being thinner than others and by the time the thicker parts were ready to receive the foil, the really thin bits hat dried too much. The way this works (without heat!) is you apply the adhesive and let it dry 1-2 hours (but not more!) so it's solid but tacky.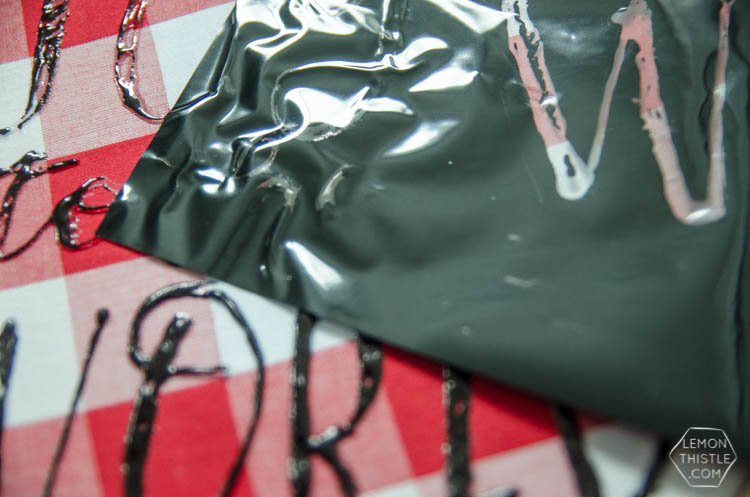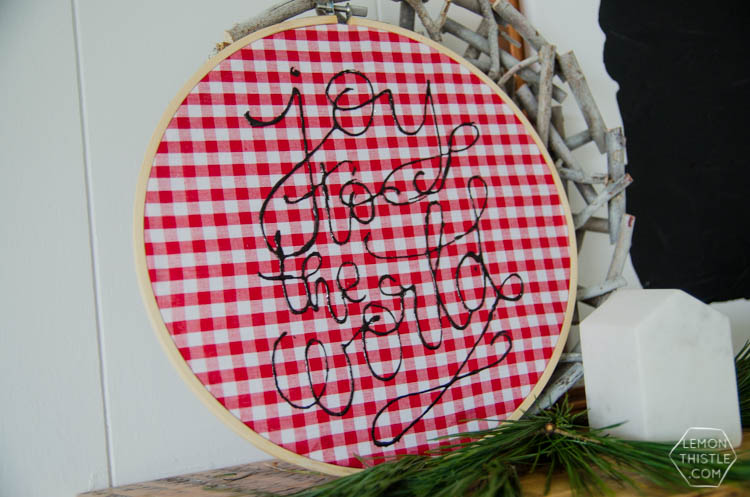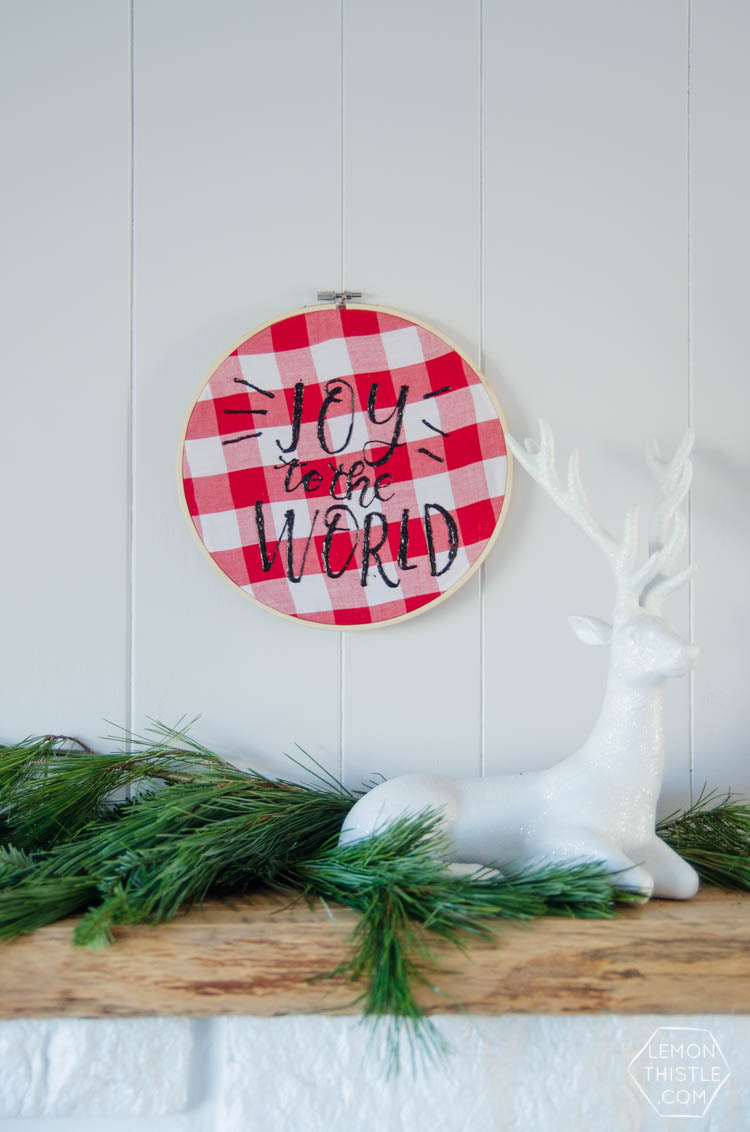 Apply the foil overtop, pressing firmly over the design, then peeling back to reveal your design all foiled! It's really like magic.
I just want to foil all the things, you guys. Wouldn't you?
LIKE IT? PIN IT!