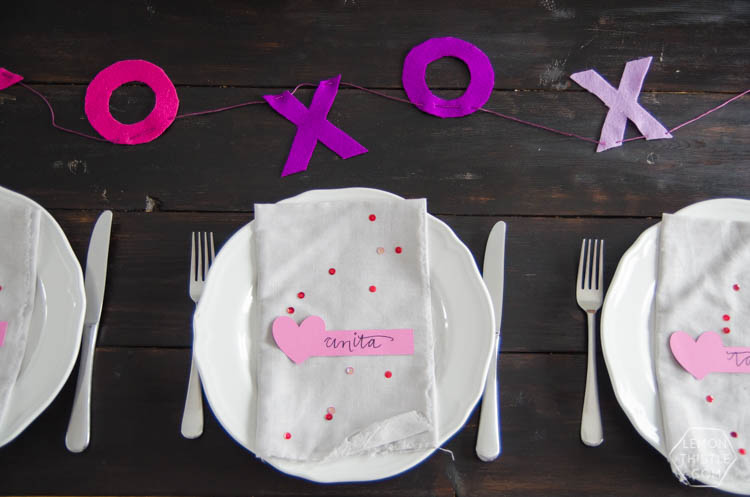 I'll be honest with you… I don't have big plans for Valentine's this year. Shane and I are going to try get out on a date… but that's about it. We'll be spending it at home with our kiddos (and baby!). But just because you're staying in with your fam jam doesn't mean you can't add a little something special. That's what these place cards are. They're so quick and simple to make but they can make any dinner (or breakfast!) table look like a special occasion. And you know how strongly I feel about celebrating even little things. To make the table even more special, I used my XO felt garland as a table runner and sprinkled sequins (because my kiddos like anything 'shiny').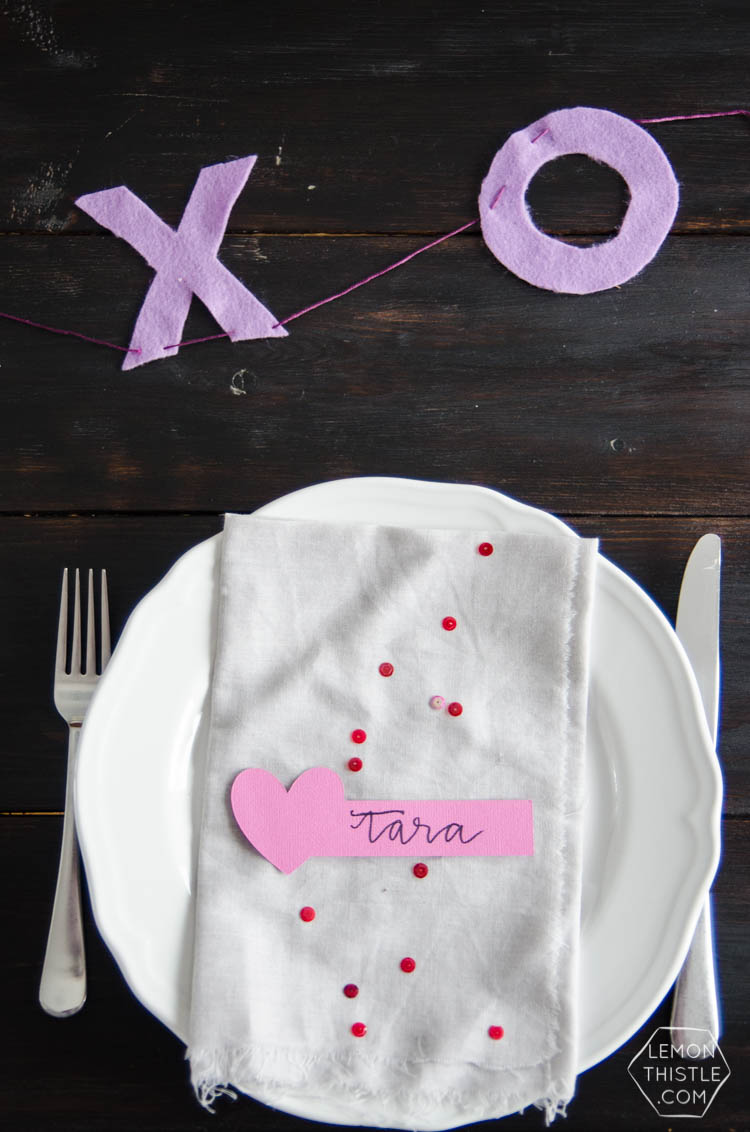 If you want to learn how to make these babies, I shared the simple how-to for these place cards using my trusty Cricutover at Today's Creative Life. Pop on over and say hello! And tell me… do you have big plans for the 14th?
Like what you see?
Sign up to receive a once-a-week newsletter from me with new posts, exciting updates, exclusive discounts and freebies. Just good stuff!