**While I'm busy welcoming a new baby into our home *woohoo!* I'm having some of my blogging friends step in and share some rad posts with you all. Please give them some love and enjoy their creative ways!**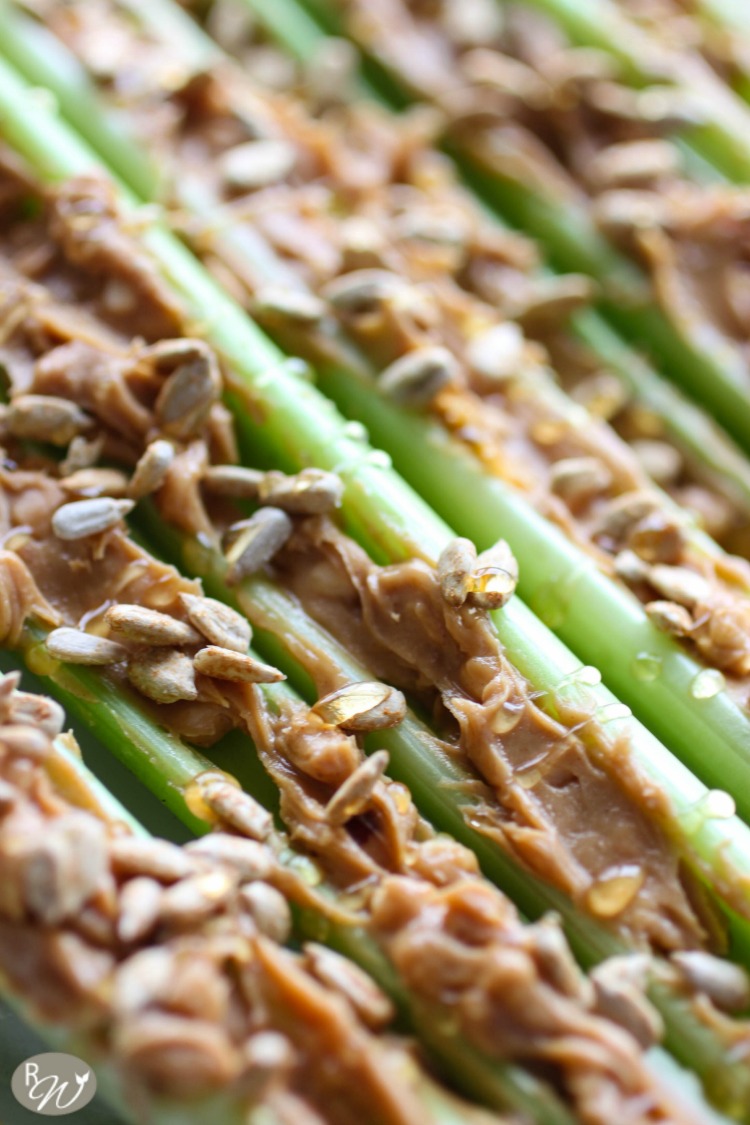 Hello beautiful Lemon Thistle readers! I'm so excited that Colleen invited me here today to share a delicious recipe with you! My name is Cat, I'm the blogger, crafter, and chef over at The Rustic Willow. After you're done reading this post, I would love if you would come on by and hangout with me at TRW.
Today, I'm showing you one of my absolute favorite healthy snacks. Recently, I made the switch to working from home full time. This has been a complete blessing, and has allowed me to make all of my own meals and snacks without planning ahead. Because of this, I've been experimenting. And one of my experiments lately has turned into my new favorite snack. I topped celery sticks with peanut butter, sunflower seeds, and honey, and the results were out of this world.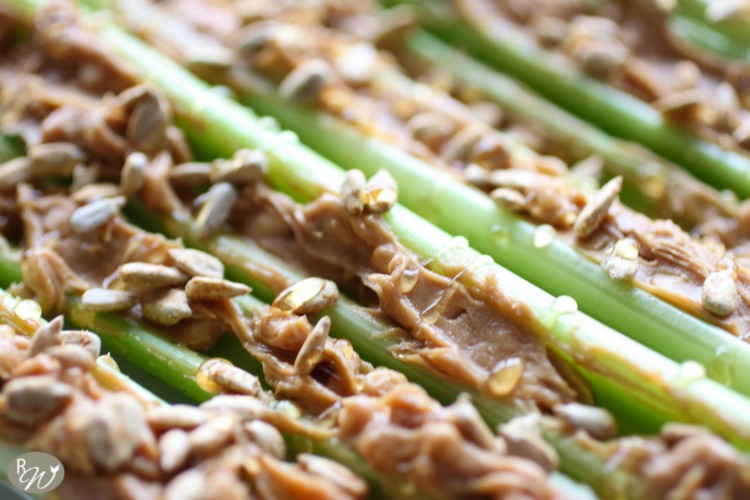 I know that peanut butter and celery is nothing new, but now that I've mixed up this traditional snack with sunflower seeds and honey, I'm never going back to my old ways.
The flavor of these is just incredible. The two kiddos in my house even devoured them. Kuddos for healthy snacks that kids love, right?! I think the real draw is that they're sweet with the addition of the honey, but you get none of the bad side effects of consuming granulated sugar. It's a win-win.
And though I ate these from home, they're definitely convenient to pack and bring to work with you if you work out of the house. Cut them up into small pieces, throw them in a Tupperware container, and you're all set!
This recipe will change completely depending on how many people are snacking, and how hungry you are. But what's nice is that you can't really mess it up—you can top the celery sticks with as much peanut butter, seeds, and honey as you would like.
Ingredients
Celery Sticks

Peanut Butter (I used crunchy, but creamy is fine too!)

Sunflower Seeds

Honey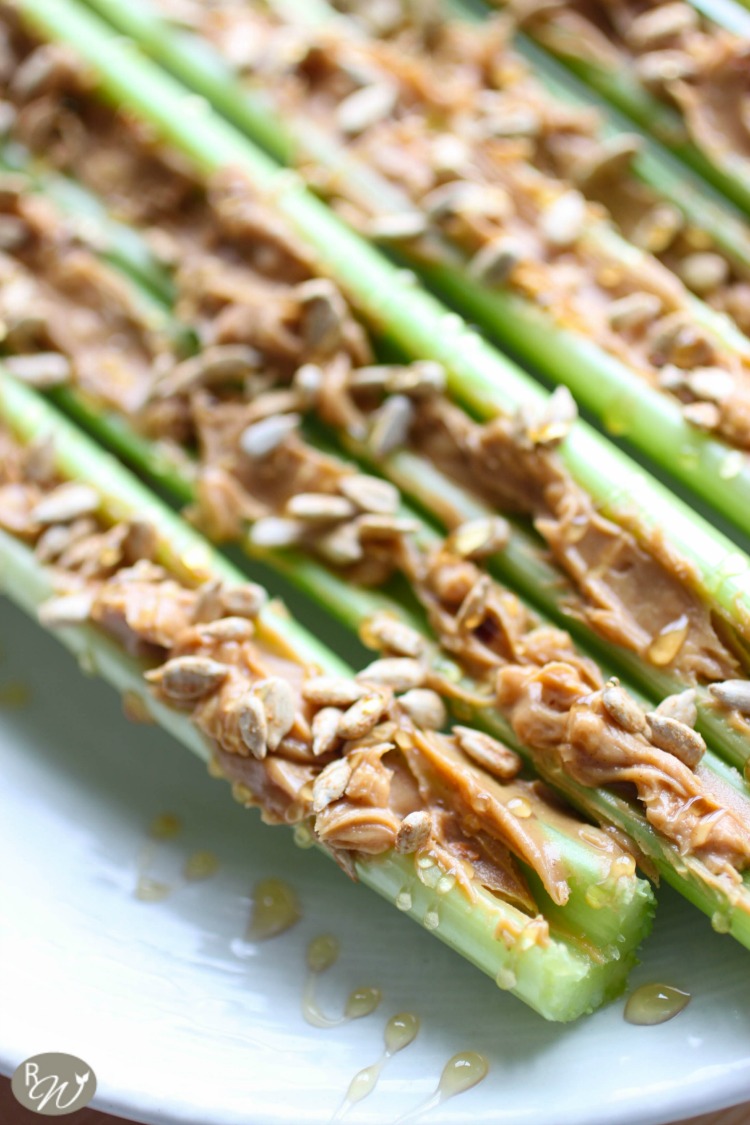 Fill in the crevices of the celery with peanut butter. Sprinkle the sticks with sunflower seeds. Drizzle with honey.
I hope you enjoyed this easy, healthy, and delicious snack! I'm always looking for new snacks to try, so please share your favorite healthy snack in the comments below and I promise I'll ty it.
Thanks for hanging out with me ☺