If you love the look of hand lettering but prefer the convenience of a font, you'll love this round up of hand-lettered inspired fonts! I've searched through hundreds of options and found the best hand-lettered fonts and styles that you can download and start using today.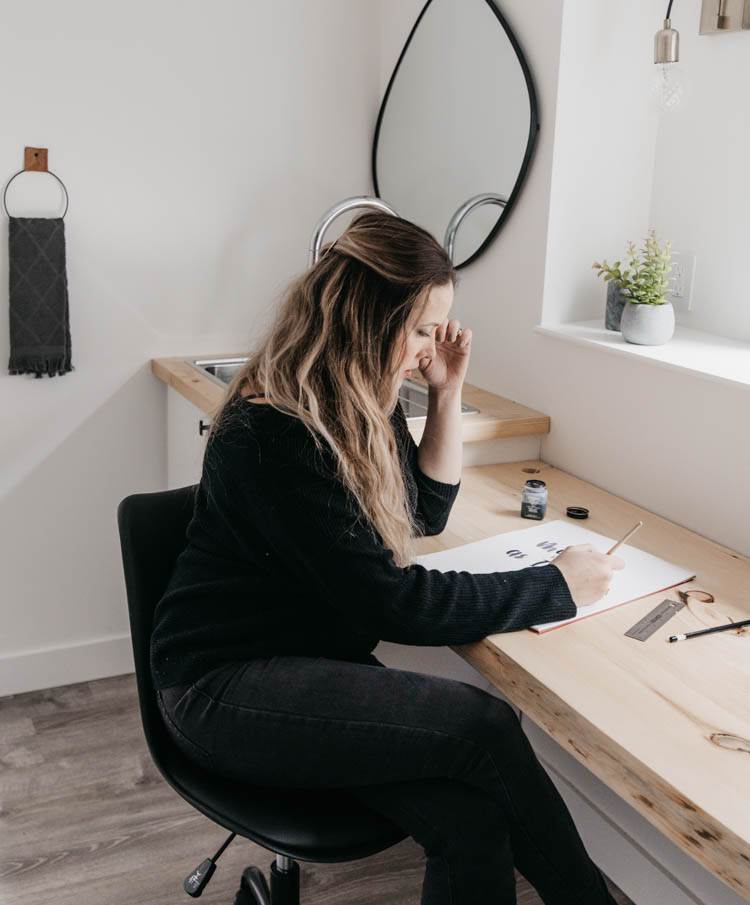 I use hand-lettered fonts on everything! Home décor projects, personalized handmade gifts, organizational labels, and fashion. I also upload them to design space and use them in my Cricut projects. I've rounded up 24 rad hand lettered fonts that you can use in your projects if hand lettering it yourself just isn't for you! I tried to find a variety of styles from casual to more elegant, brushy to clean lines and even some chunky ones. I've separated them into paid fonts and free fonts to make it easy for you to find one (or more!) that you love!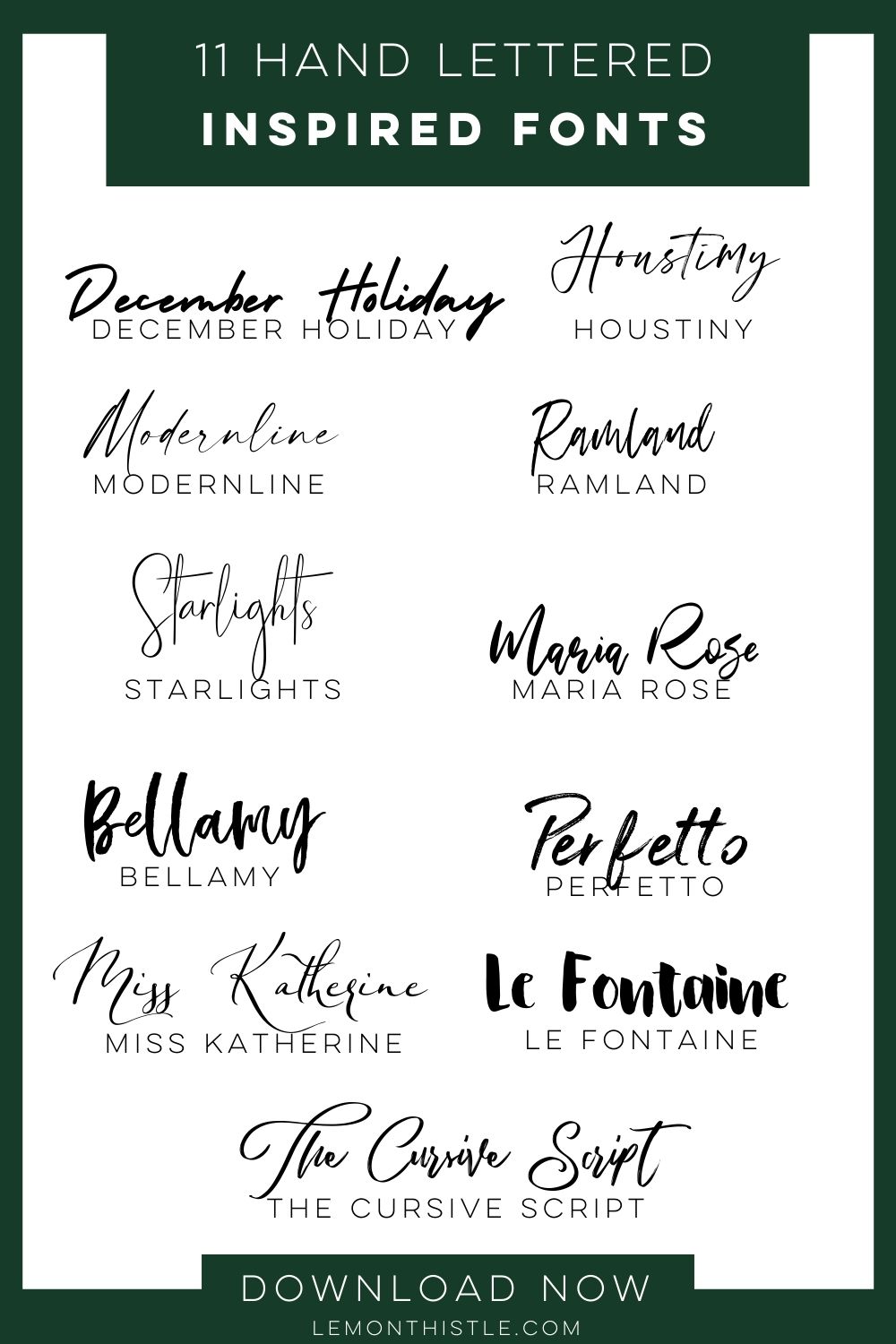 The 11 Best Paid Hand Lettering Inspired Fonts
All these fonts are on Creative Market. I love creative market and have purchased from them quite a few times myself- they also have stock photos, illustrations, presets and SVGs. I signed up as an affiliate for them because honestly- they're great :)
t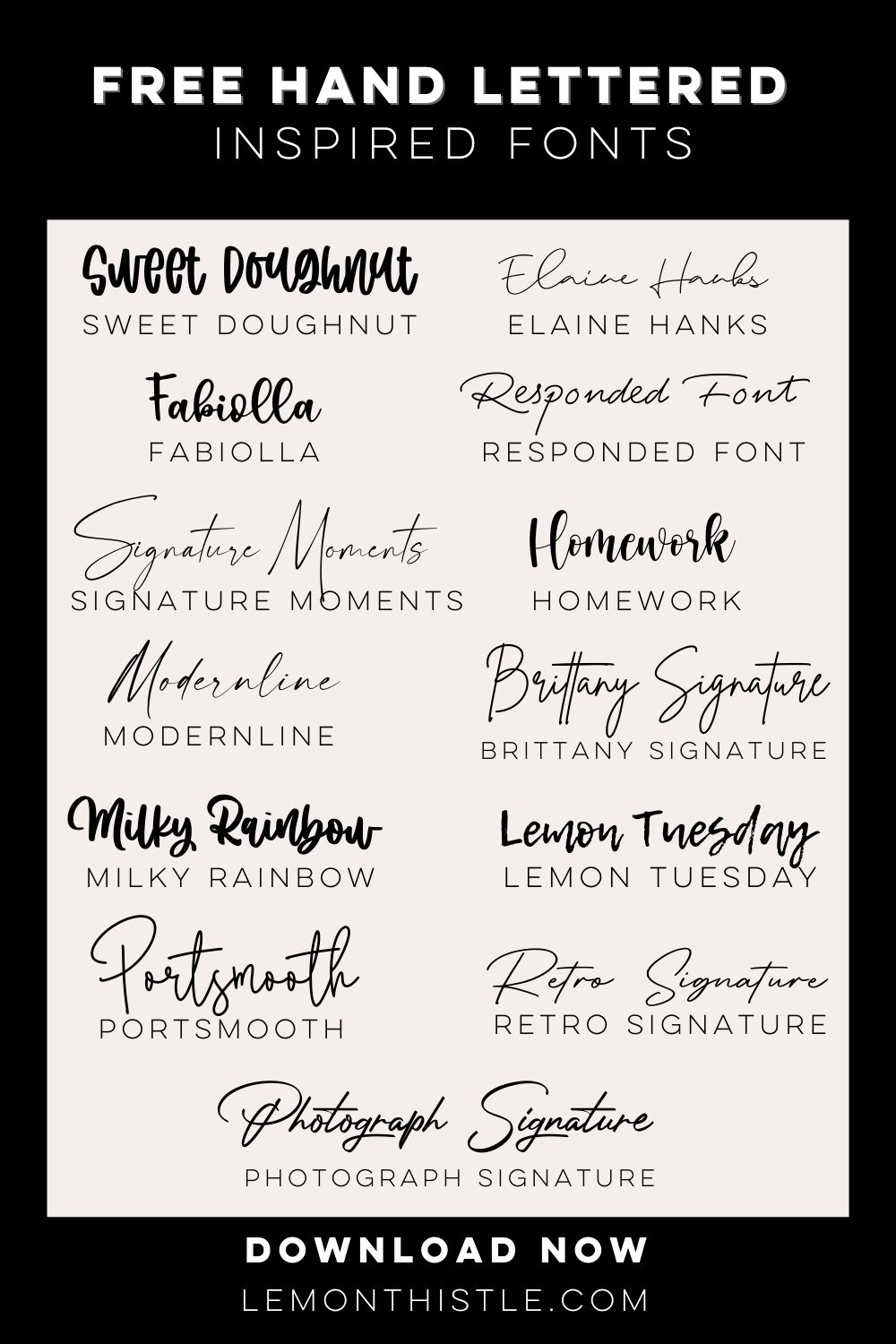 My Favourite 13 Free Hand Lettering Inspired Fonts
Keep in mind, many of these fonts are for personal use only (make a card for your mom, a meal plan for your house etc.). You can't make and sell products using them. Please check the licensing information under each font before use.
Fonts are certainly convenient to use, but I love creating my very own unique hand lettering styles. I know what you're thinking. "But Colleen! You have that artistic something that I don't have!" Guess what? It did not come naturally to me either! You can learn more about my journey in hand lettering here.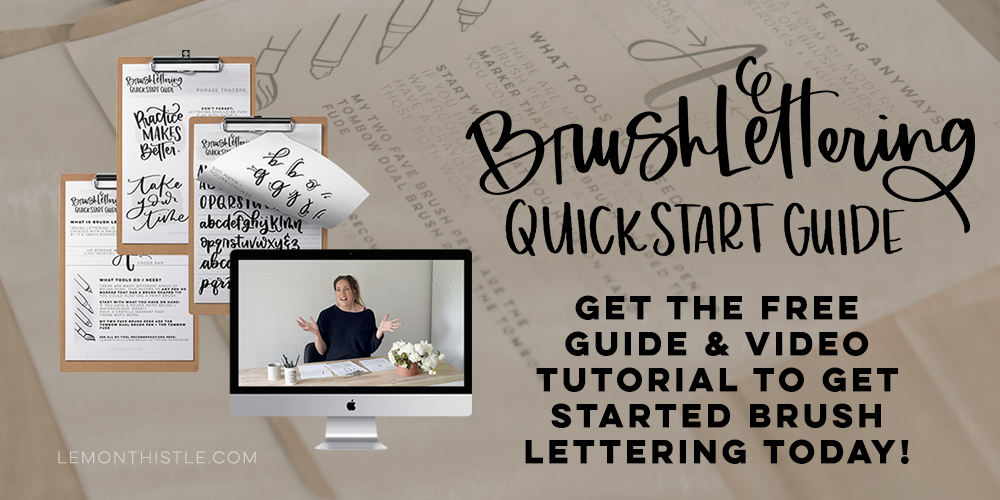 If you'd like to learn how to create your own unique hand lettering styles, I'd love to help get you started! Here are free printable practice sheets and access to my FREE brush-lettering quickstart guide. They both include printable worksheets and video training!
Now tell me, which of these fonts is your favourite? Better yet, if you create something using them, I'd love to see it! Tag me on instagram @colleenpastoor