free lettering quick start guide + video training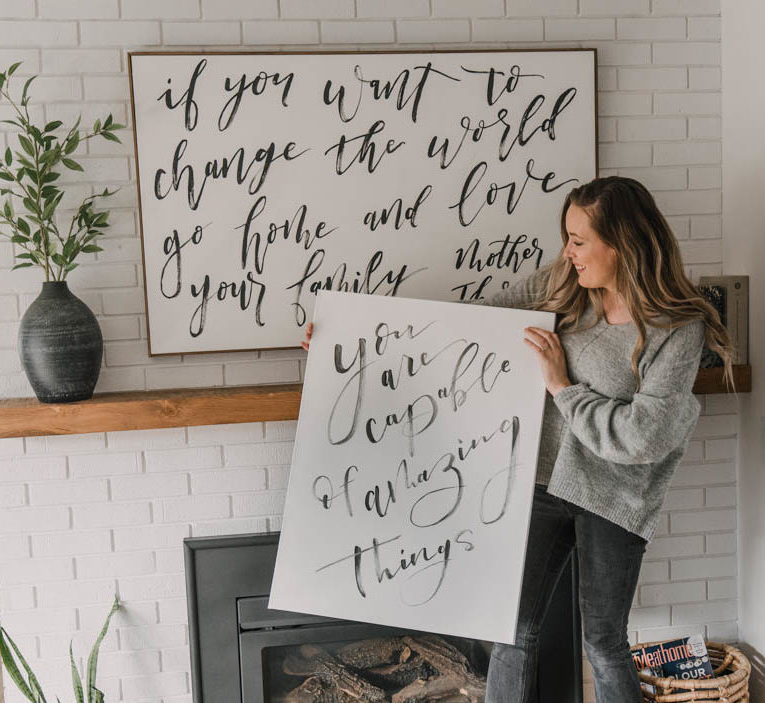 You love the look of brush lettering- but need some direction to get started?
You sound like me! But 5 years ago ;)
That's why I've put together a quick start guide to help you learn what brush lettering is, the tools you need, and some warm ups and tracers to get started!
All in a 4 page quickstart guide + a 4 minute video showing you how to use it!
You may have seen my work featured on:


LET'S GET YOU LETTERING… NOW.
With a 4 page Lettering Quickstart Guide + Video Training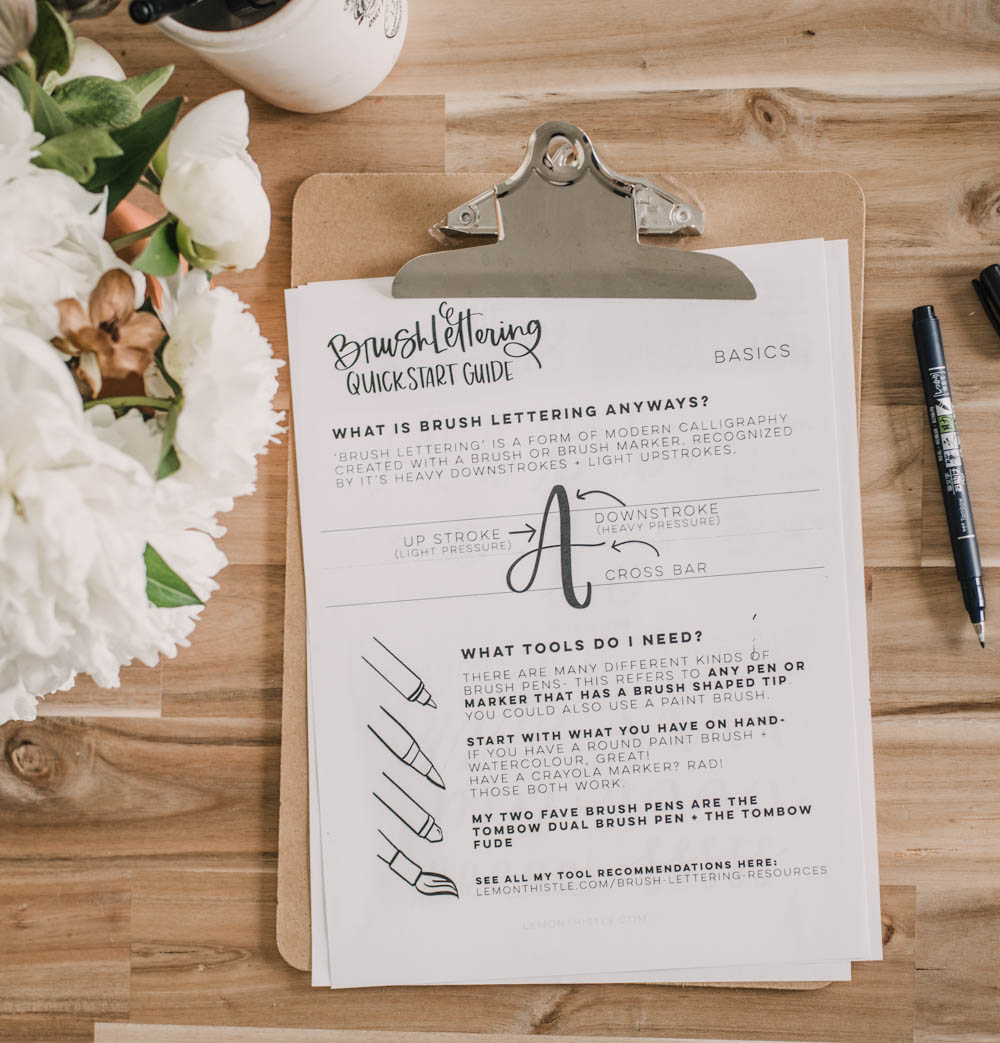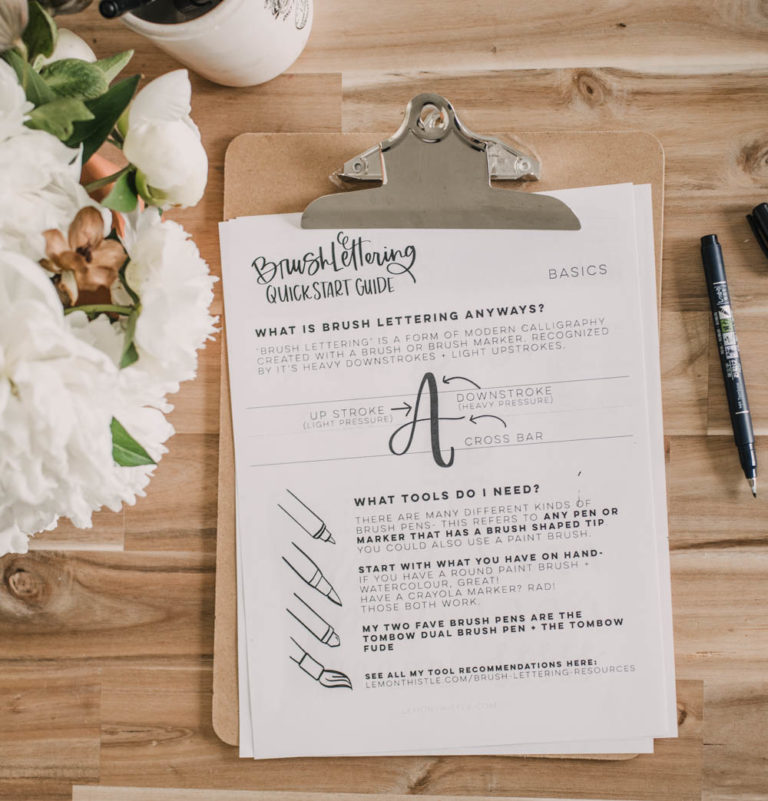 "I've been wanting to learn brush lettering but didn't know where to start… I found this super easy to follow and am having so much fun brush lettering!"
– Eden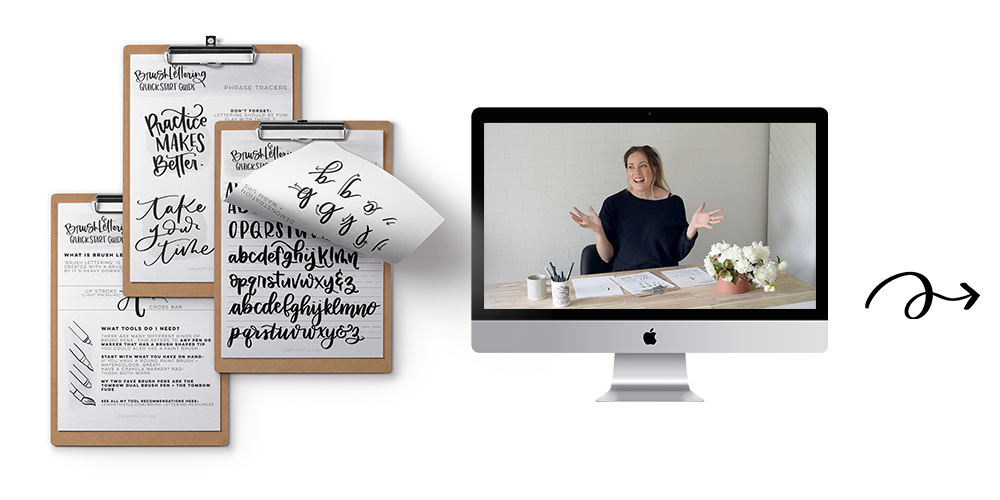 LET'S GET YOU LETTERING LIKE YOU KNOW YOU CAN-
ON EVERYTHING YOU CAN GET YOUR HANDS ON.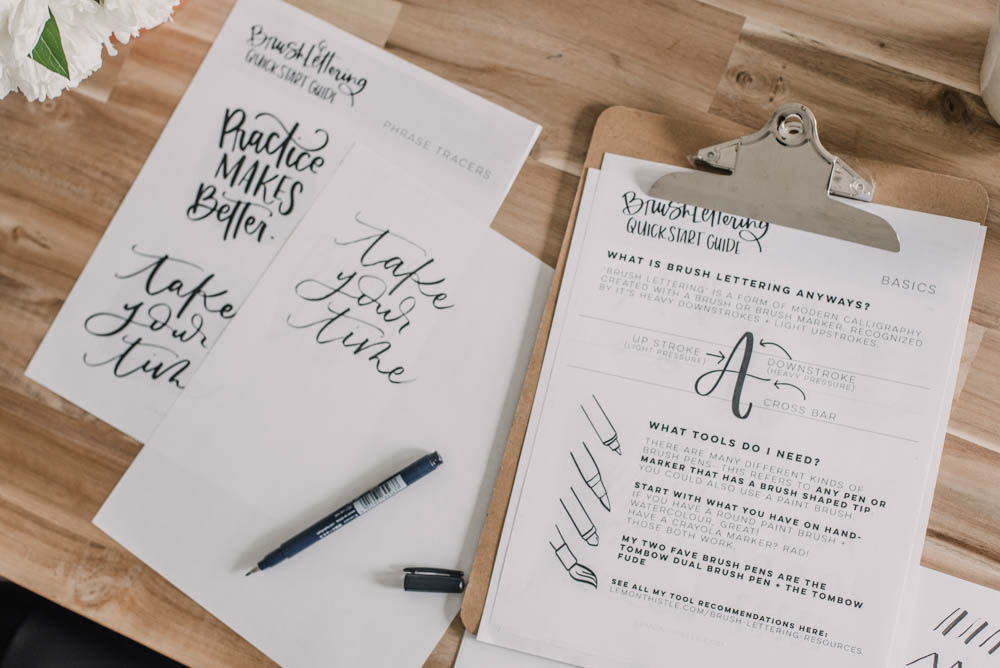 WITH THIS FREEBIE, YOU'LL learn:
What IS brush lettering?
What type of marker is best for me?
What terms do I need to know?
My biggest tip to transform your lettering NOW.
How to warm up for better brush lettering
How to piece strokes together for beautiful letters
Plus, you will try 3 Alphabet Tracers + 3 Phrase Tracers in different brush lettering styles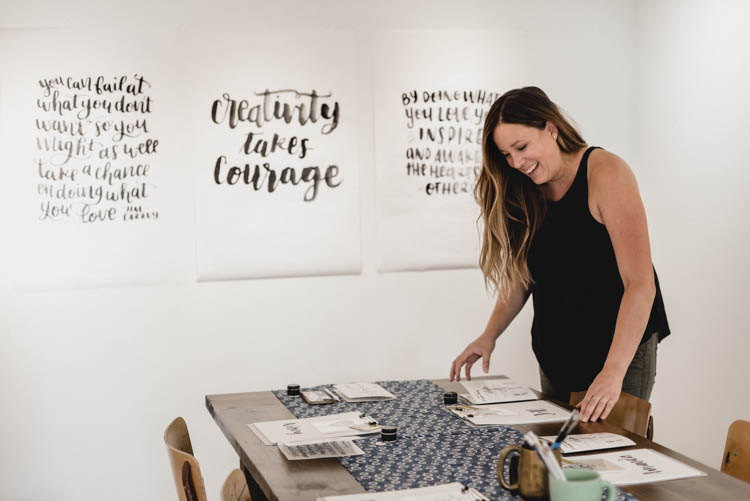 I'm a mom to 4 wild ones 7 and under and the face behind Lemon Thistle. I love a DIY, making my home my favourite place to be and most importantly for you? I love to hand letter.
I've shared my hand lettering tips and DIYs on lemonthistle.com for 7 years. I quickly realized that readers needed more than just tips and project tutorials. They needed someone to walk them through picking up a pen to adding their personality to hand lettering. I'm so excited to share this passion for creativity with you in the Learn Hand Lettering course.
It's my goal that you'll not only learn to hand letter (of course!), but that this work together will spark the creativity and confidence you've always had inside you.