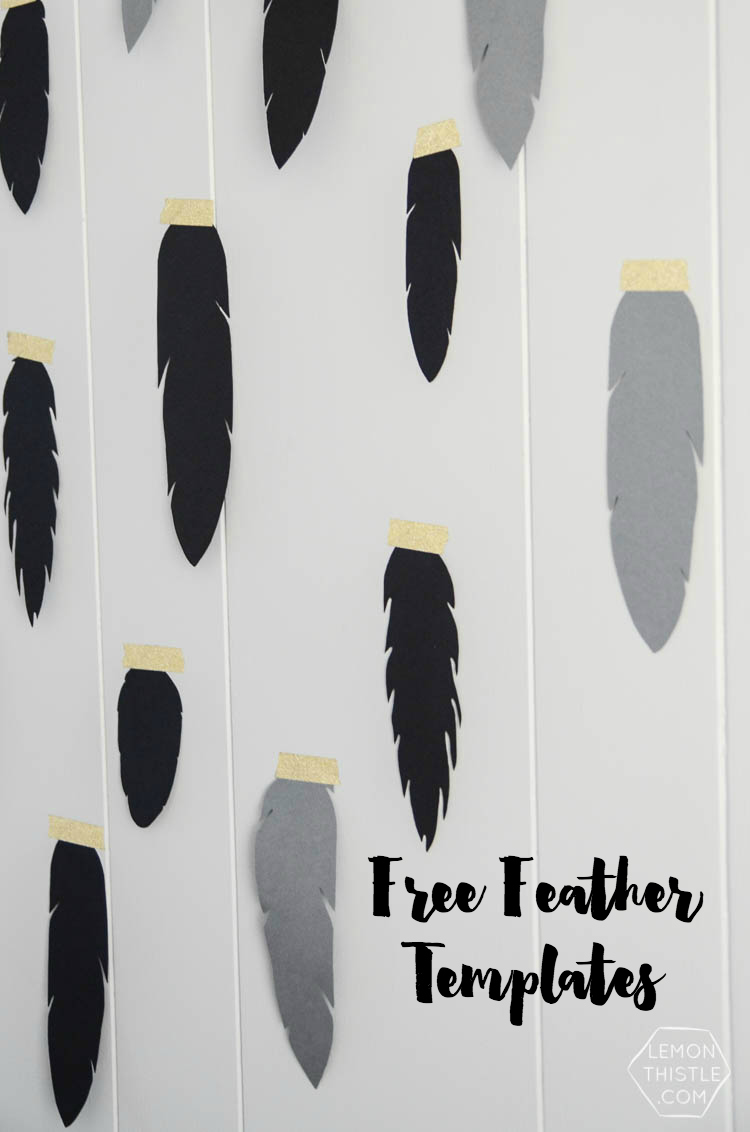 Did you catch my Black and White Boho Party last week? I sure hope so! I'm totally in love with it. One of my favourite elements that I DIYd were the two feather walls so I'm excited to be sharing the templates for the feathers so you can make your very own!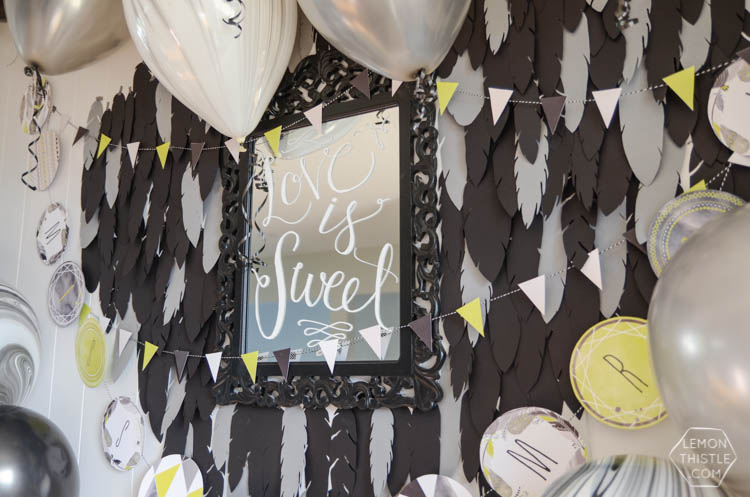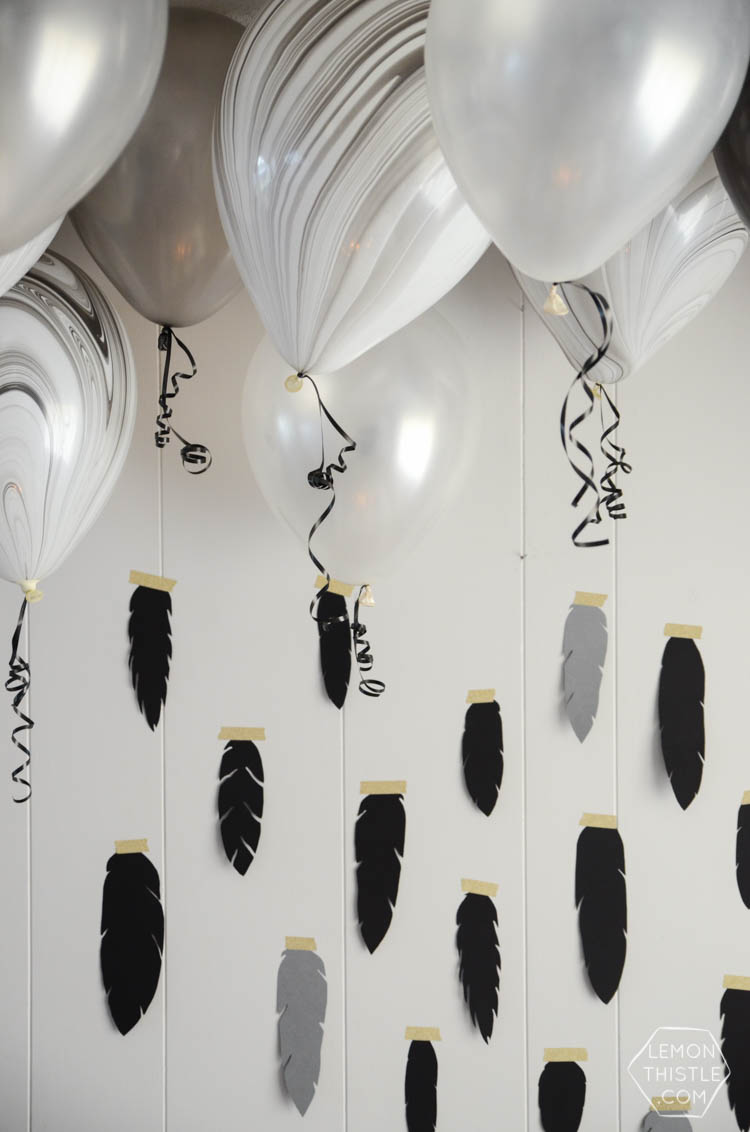 Today and for all of next week, I'll be sharing these 7 hand drawn feather templates for free before they move over to my Etsy shop where you can snag them for ever and ever. Sound good? *Update* These templates are now available for just $4 in my Etsy shop! Hop over and grab them for all your design dreams*
Good! I chose to use my Cricut Explore Air to cut out hundreds of these feathers in different sizes then taped them up with washi tape for the feather walls I created for my party, but you could really use them for anything! Below it shows them being used grouped as a table runner for the same party!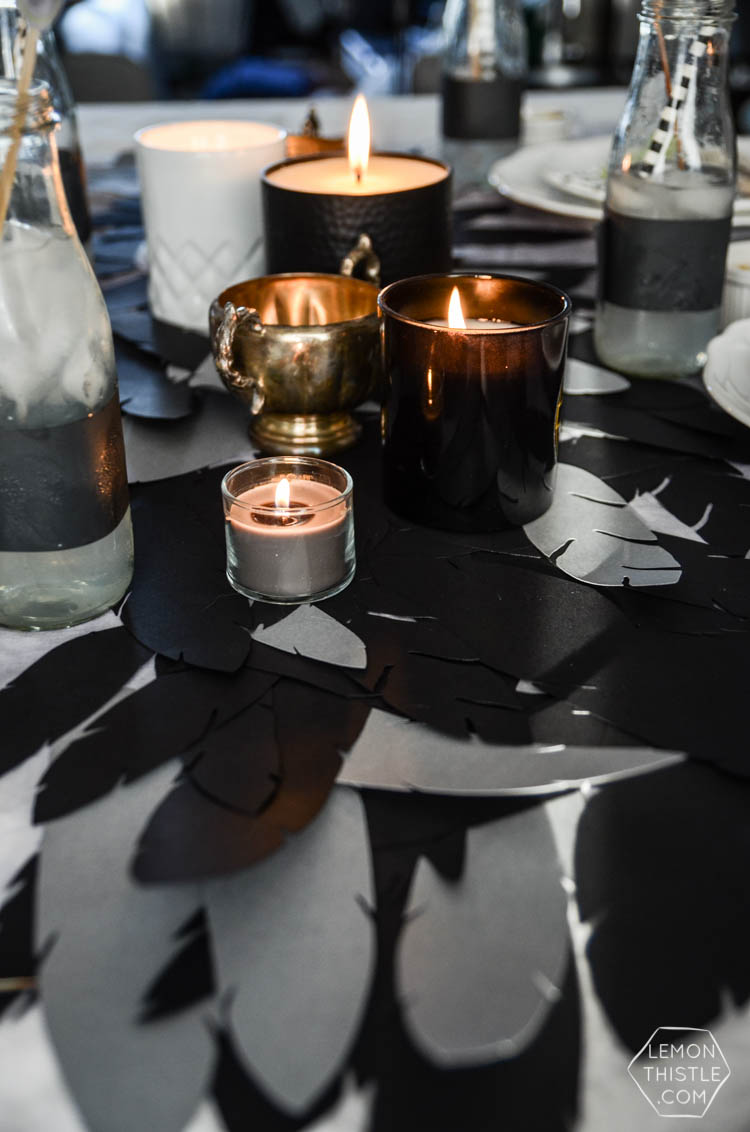 Need some more ideas? Here's a few I've thought of but haven't gotten around to trying (you can bet you'll see a few of these in the future because I saved every one of these feathers!): feather crowns, invitations, place markers, gift tags… so many things!
Alright… grab the zip file here! There's both PSD and PNG files for you! *Grab them here!* Then tell me… what would you make with these guys? I worked with my friend Ashton from Bespoke Decor to create some adorable watercolour wedding and engagement cards that you can snap up as a free download on her site!